Megaron of Music – Athens Concert Hall
Monumental chandeliers for the main staircases and hallways
Athens was to have a new concert hall to be ready for the Olympic Games 2004.
The contract for lighting went directly to us as we were the only company on the market able to offer tested earthquake-proof chandeliers in such big dimensions.
Together with architect Ernst W. Beranek we developed three different designs for the five main staircases. The longest, a design by Stefan Rath, is nearly 20 meters high and weighs over two tons.
The Megaron of Music is mostly built underground, only the top floor and the entrance entrance hall are visible from the outside.
Principal: Christos Lambrakis; "Friends of Music" Society
Building type: Concert Hall
Location: Athens; 2004
Design: Prof. Ernst W. Beranek, 1980; Stefan Rath, 2004
Services: Design, manufacture, installation, cleaning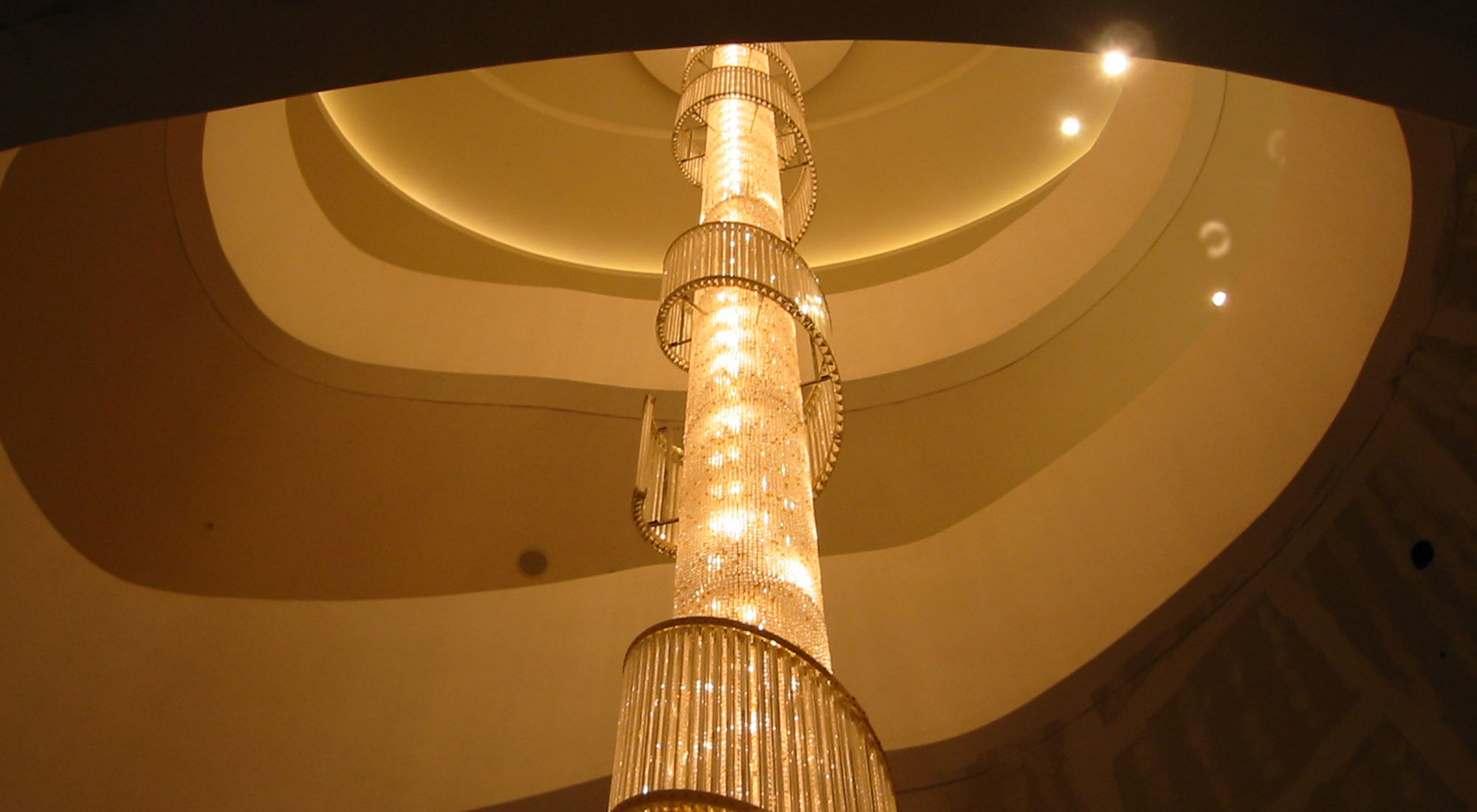 The main staircase chandelier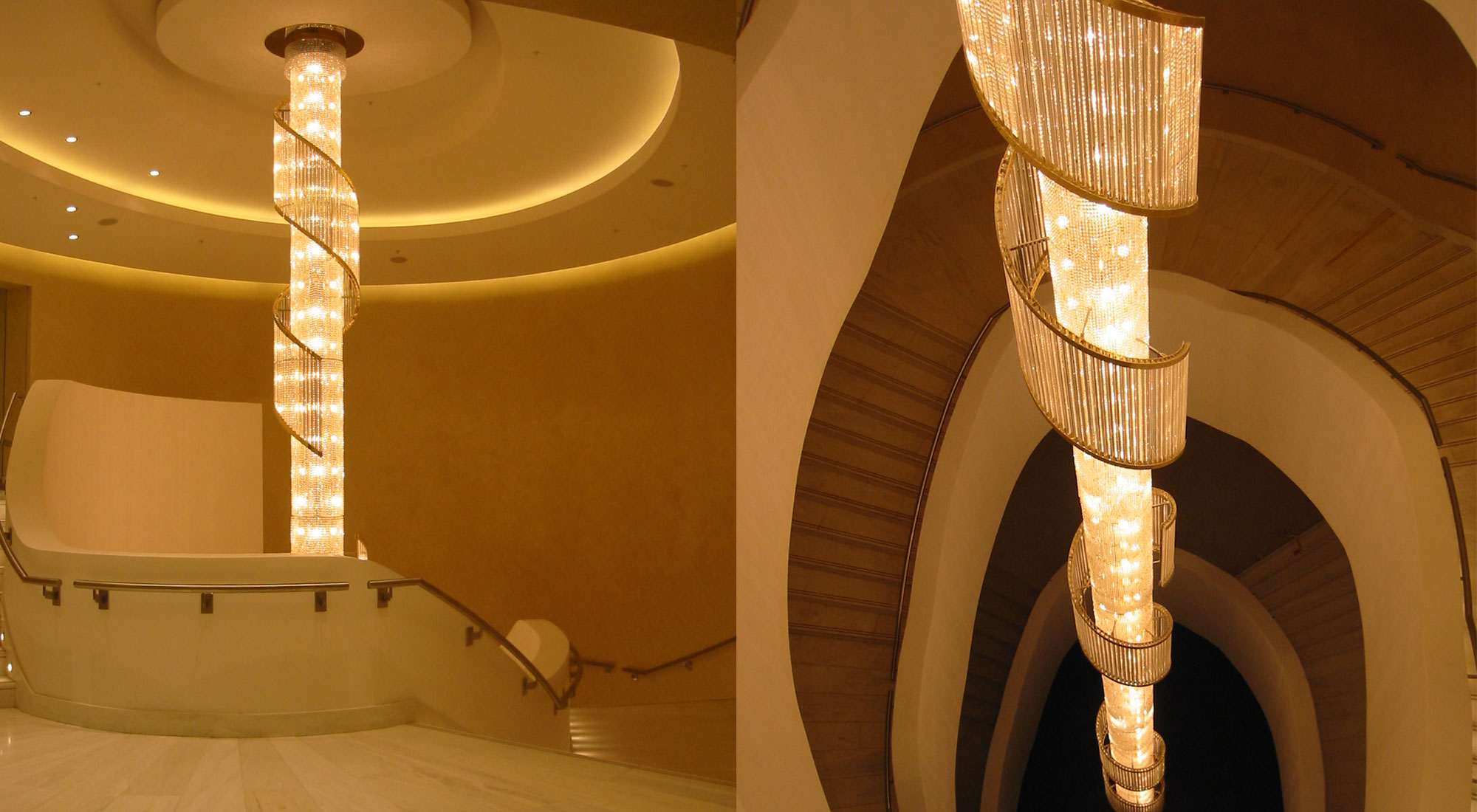 The main staircase chandelier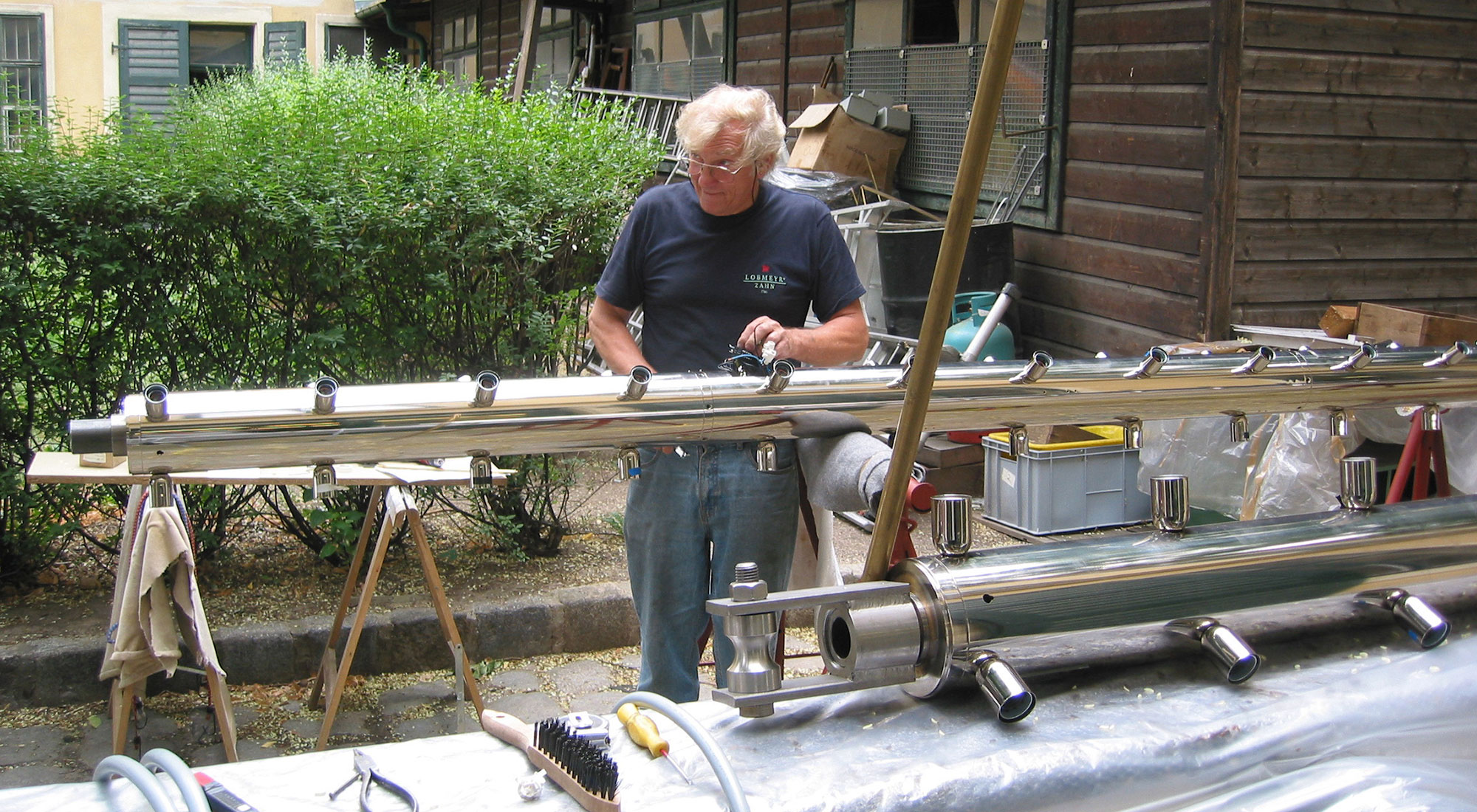 Assembly of the spiral chandelier's central core in our "summer setting"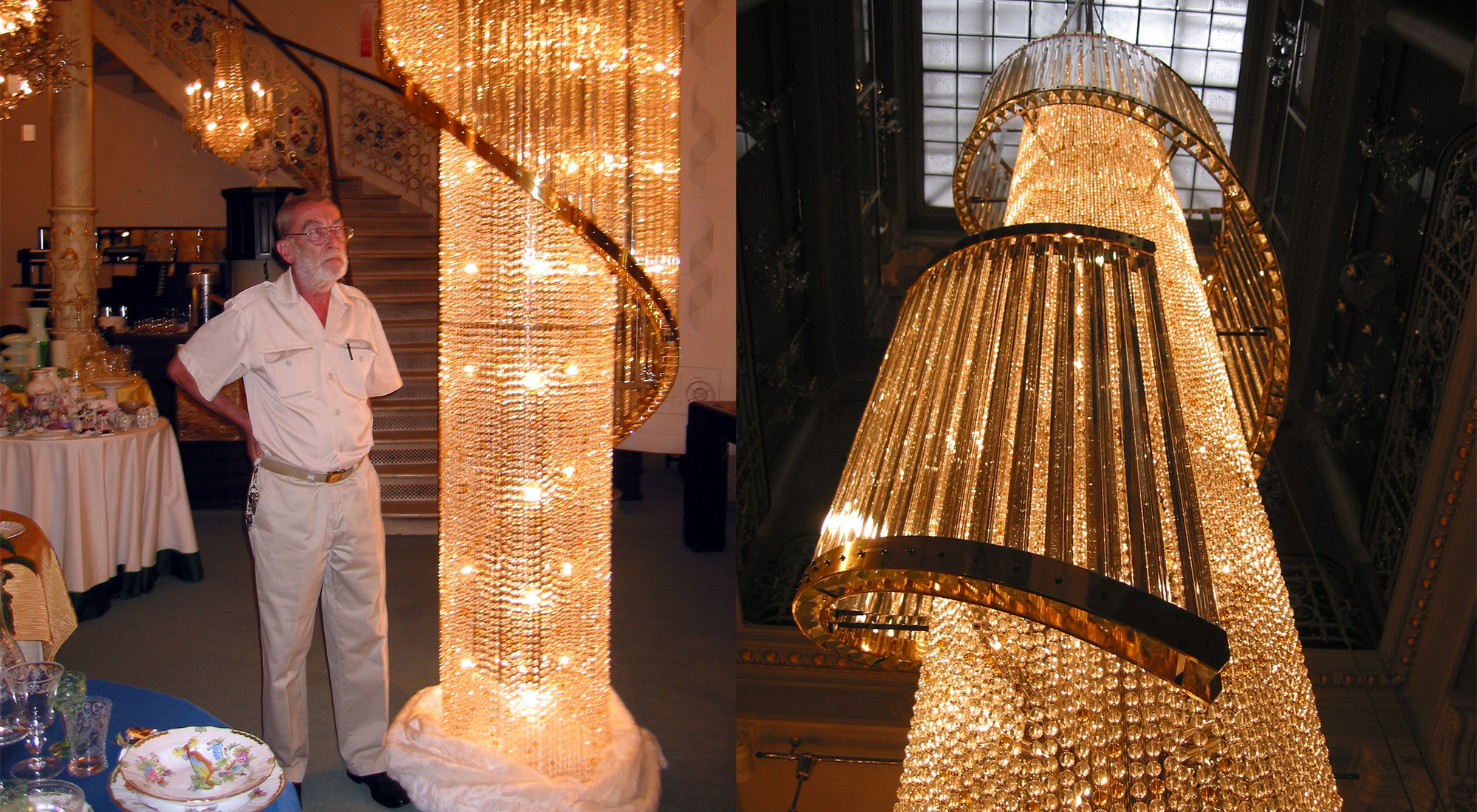 The designer Stefan Rath on occassion of the formal presentation to the greek ambassador