Lobmeyr's Jugendstil Line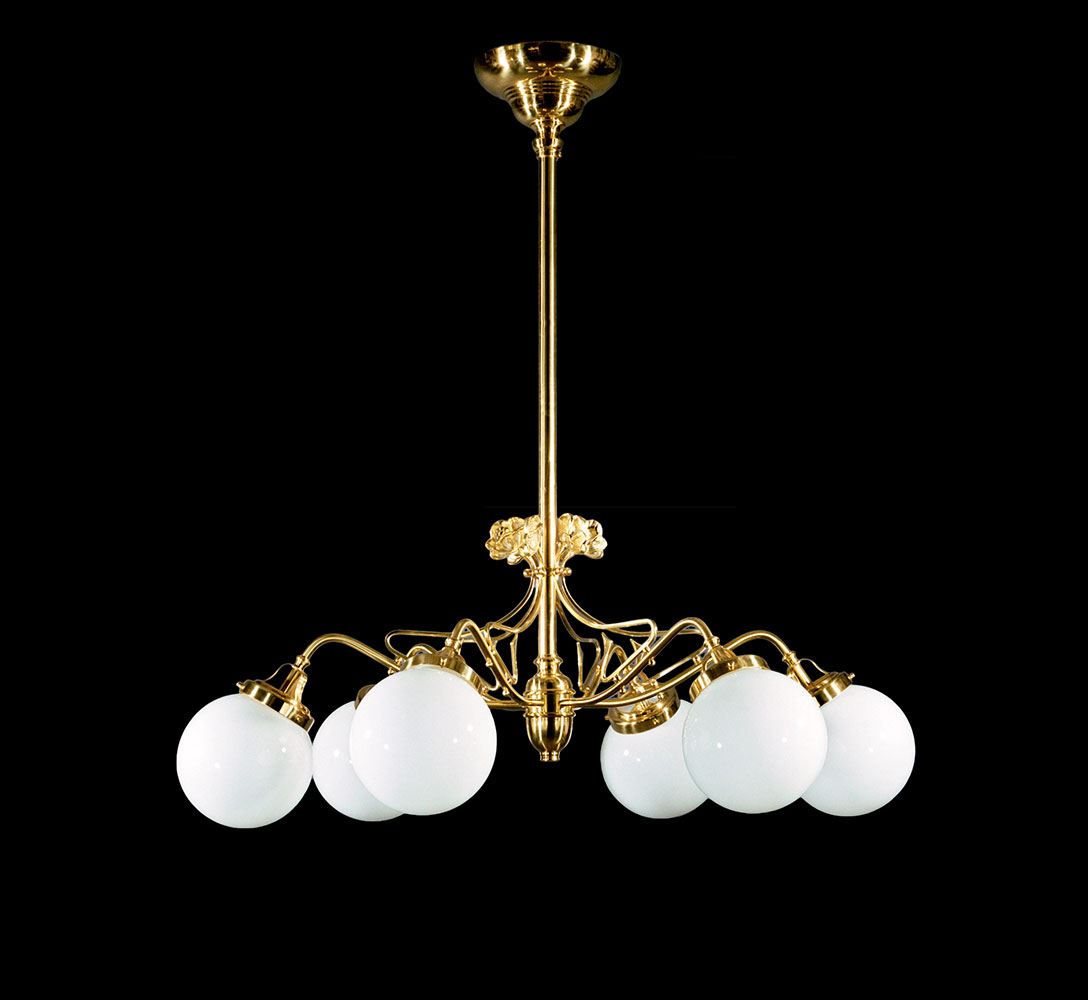 5201-6 in standard finish
Jos. Zahn & Co, circa 1910
Brass, lead-free glass;
French gold finish
5201-6: Ø: 85 cm, h: 125 cm; 9 kg;
6x E14/E12, max.W.: 360
5201-3: Ø: 80 cm, h.: 125 cm; 7 kg
3x E14/E12; max.W.: 180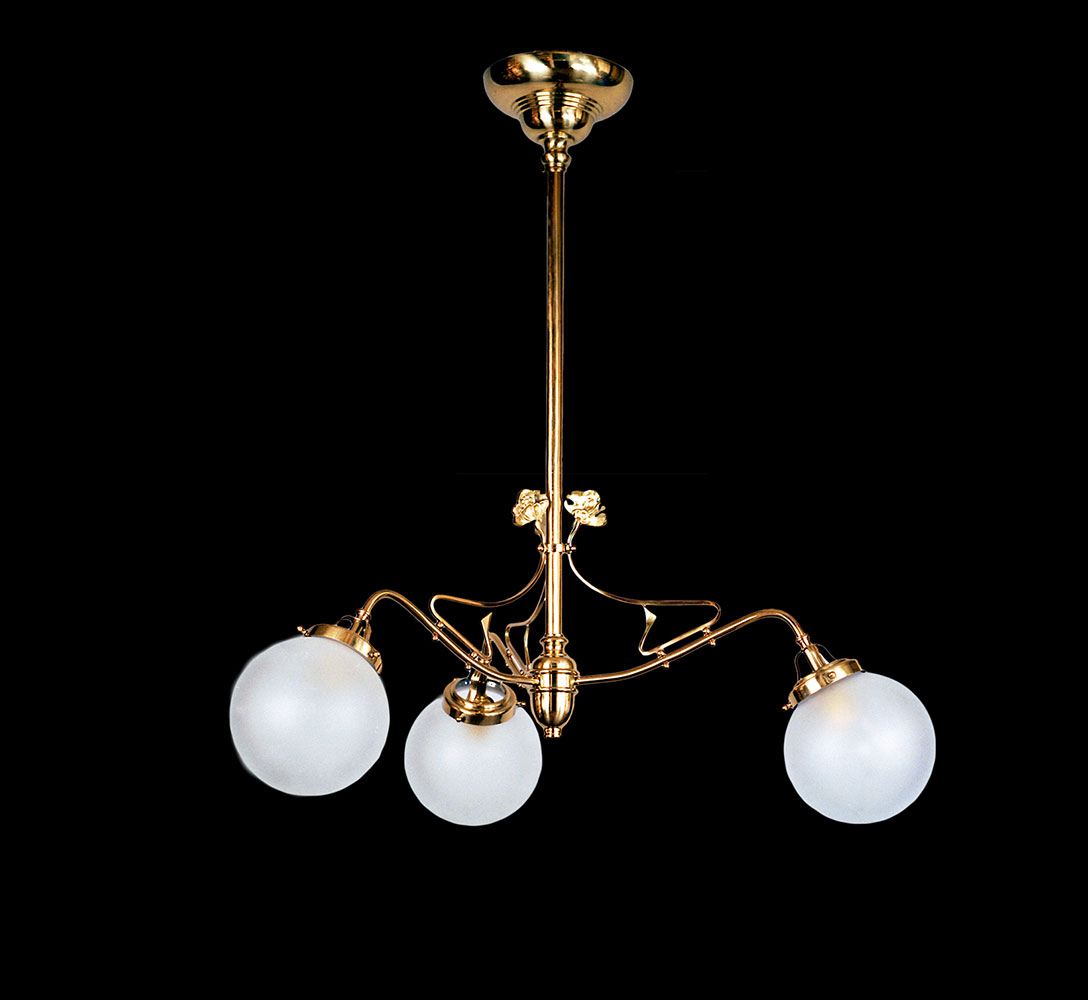 5201-3 in standard finish
This chandelier is a wonderful example of Jugendstil ornamentation. The body consists solely of the arms which are highly decorated featuring the typical floral ornaments and geometric patterns.
The arms of the chandelier are made of brass pipes and bent by hand. The ornaments are cast and carefully refined by our craftsmen.
For highest brilliance the fixture is finished in a gold surface. This inspirits the whole chandelier and highlights the precious details.
The long rod is a design element of the fixture but can be adjusted to any room height.
LOBMEYR PROJECTS WITH THIS PRODUCT