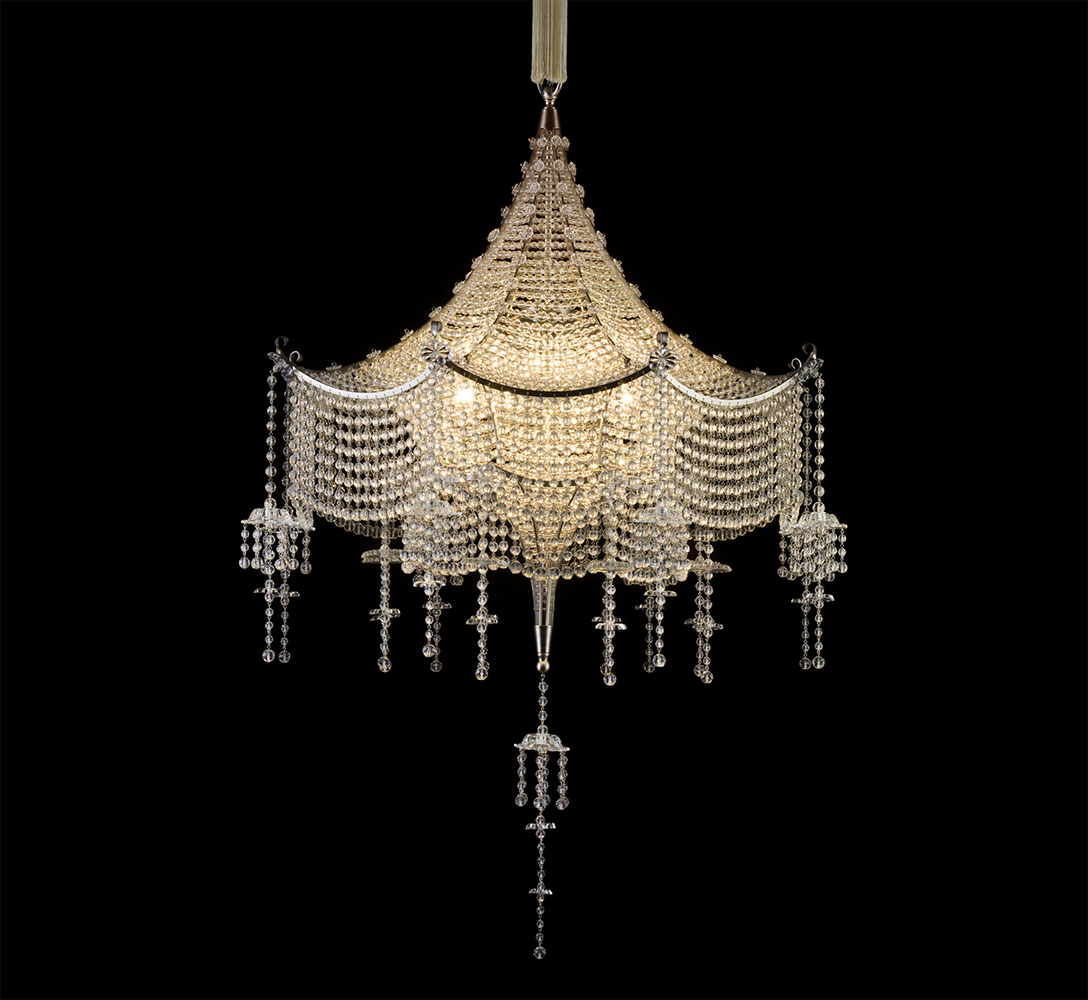 3146-8 in Satin nickel finish
Carl Witzmann, 1931
Brass, hand-cut crystal;
Satin nickel finish
optional:French gold or polished nickel finish
Chandelier
3146-8: Ø: 75 cm, h: 108 cm; 16 kg;
8 lights, max.W.: 480
Floor lamp:
42267-4: Ø: 52 cm, h: 190 cm; 14 kg;
4 lights, max.W.: 240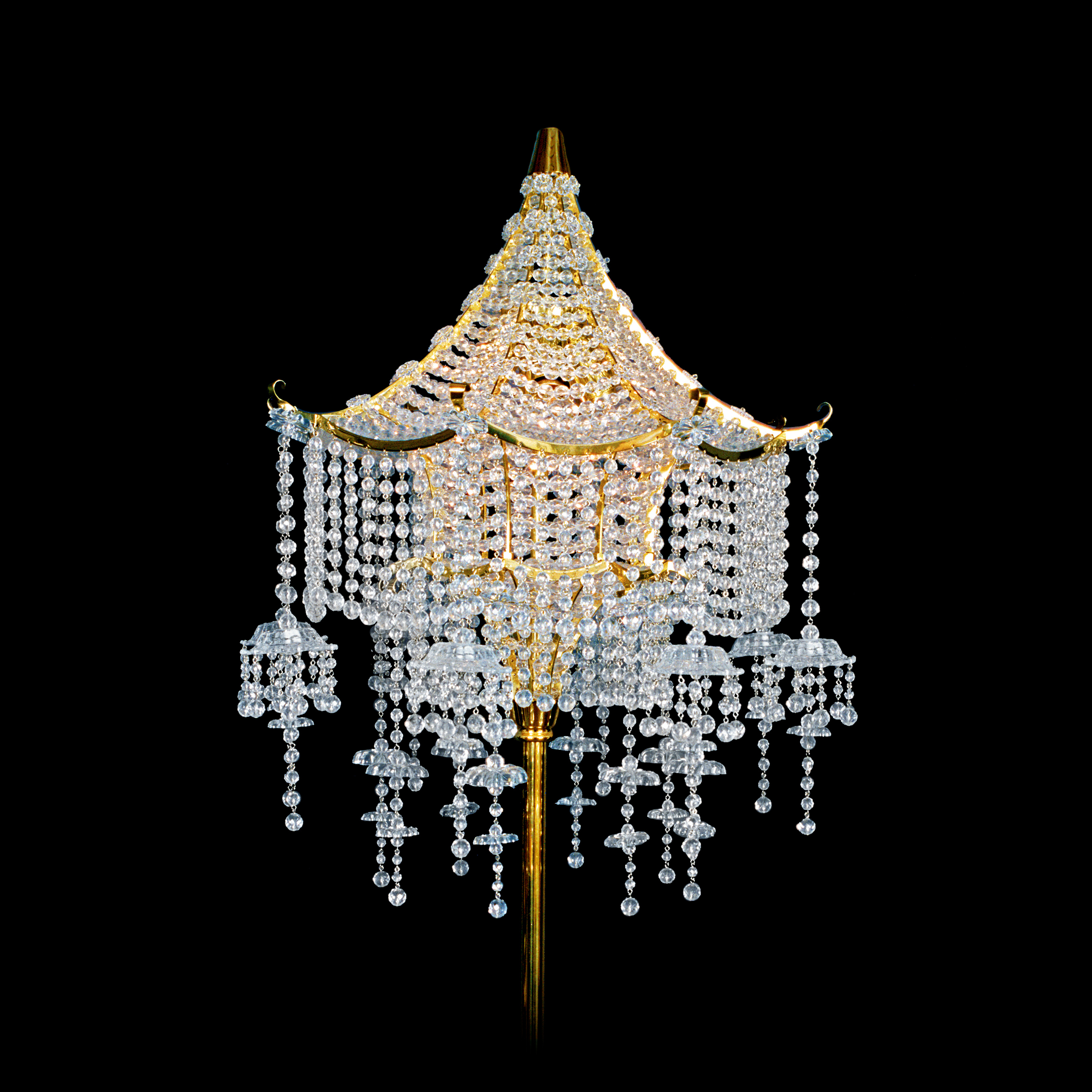 Detail of 42267-4 Pagoda floor lamp in french gold finish
This design was made in around 1930 by the Viennese architect Carl Witzmann for the refurbishment of the cabaret and movie theatre Scala in Vienna. As a student of Josef Hoffmann he perfectly matched our philosophy by combining classical shapes with modern elements.
This almost simple but still playful design takes its splendour from the vast amount of cut beads. The geometrical form is complemented by the brushed nickel frame which gives it an organic feel and contradicts the otherwise shiny finish.
LOBMEYR PROJECTS WITH THIS PRODUCT