Contemporary design blends into a period apartment
There are many Biedermeier houses in Vienna. There are many apartments that are furnished with authentic Jugendstil furniture. There are many apartments from the Biedermeier period that flourish with Jugendstil furniture as those two styles combine so wonderfully. There is one apartment in Vienna now that combines both styles and adds a modern splash with the design by Bodo Sperlein. It so naturally captures the flair of the roaring twenties in a shape calm enough for even a Biedermeier ensemble.
The owners did not rush their decision. For several years they had their eyes open and were looking for the perfect piece. And when they saw the Script at our store a simple chandelier was not enough! It had to be the full set, along with a pair of sconces and the cute table lamp.
Principal: Private
Building type: Private residence
Location: Vienna, 2021
Interior Design: Owners
Chandelier design: Bodo Sperlein, 2019
Services: Manufacture, installation
Photography by Golden Hour Pictures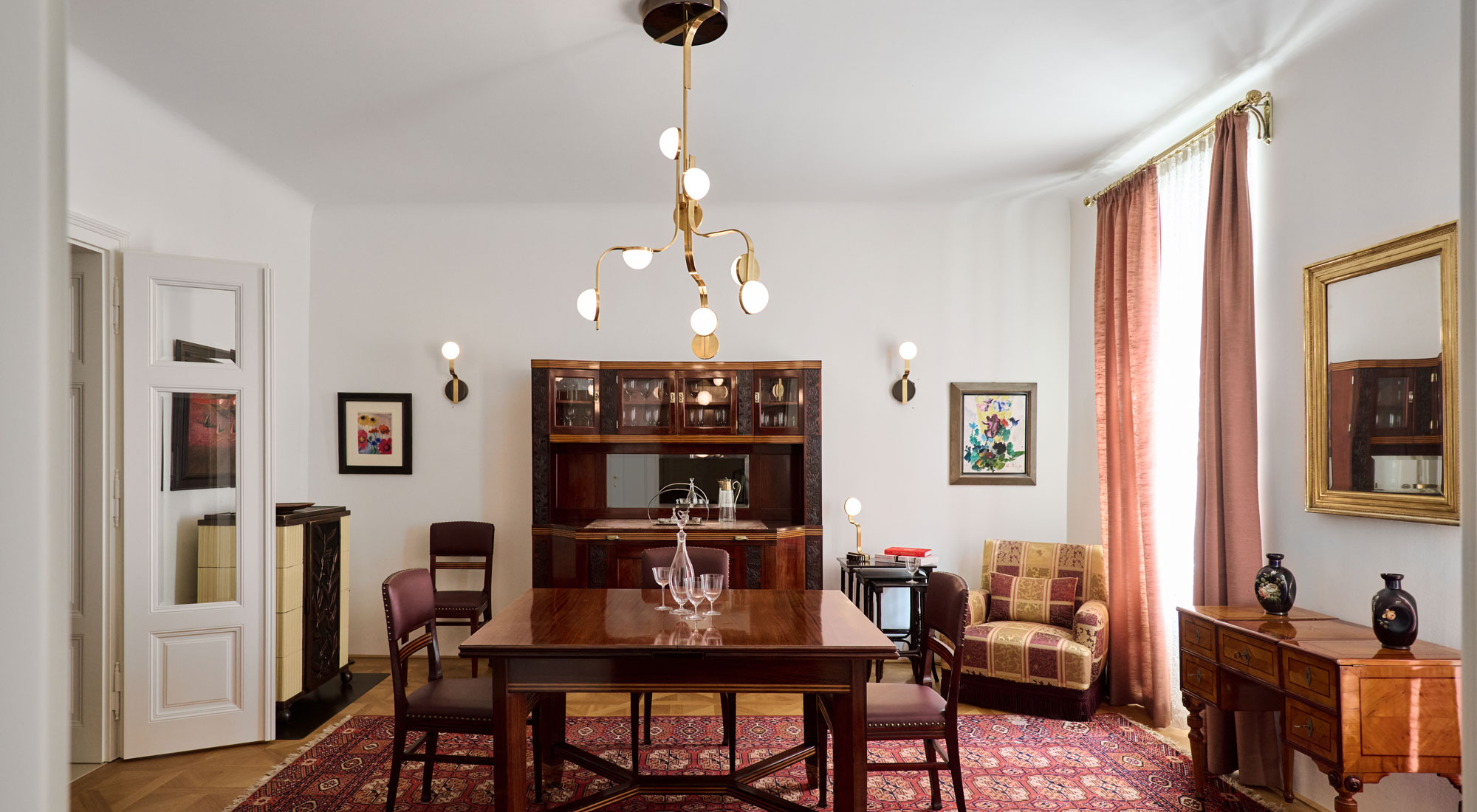 Almost the complete Script line in one shot! A look into the dining room.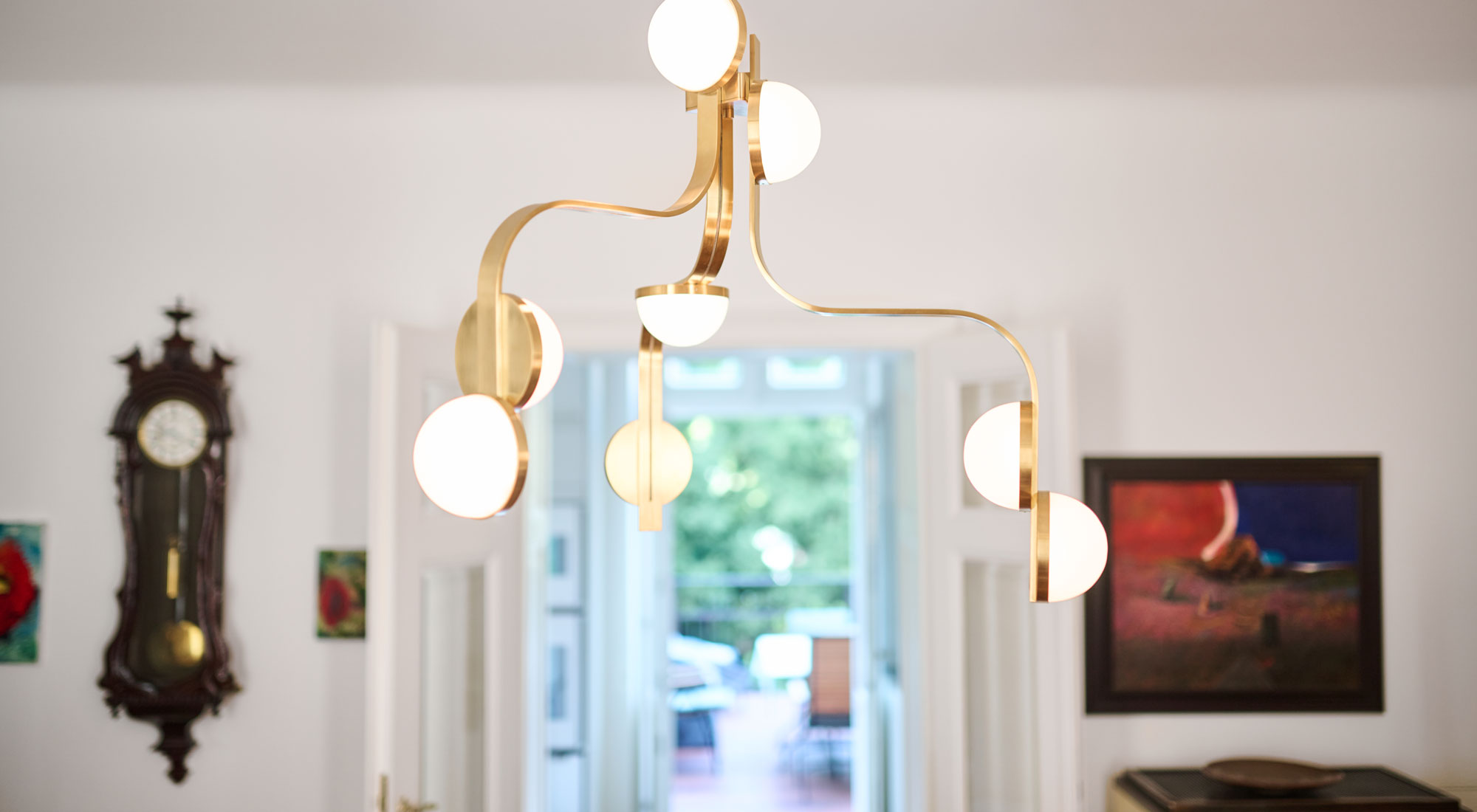 Close up on the Script, looking into the garden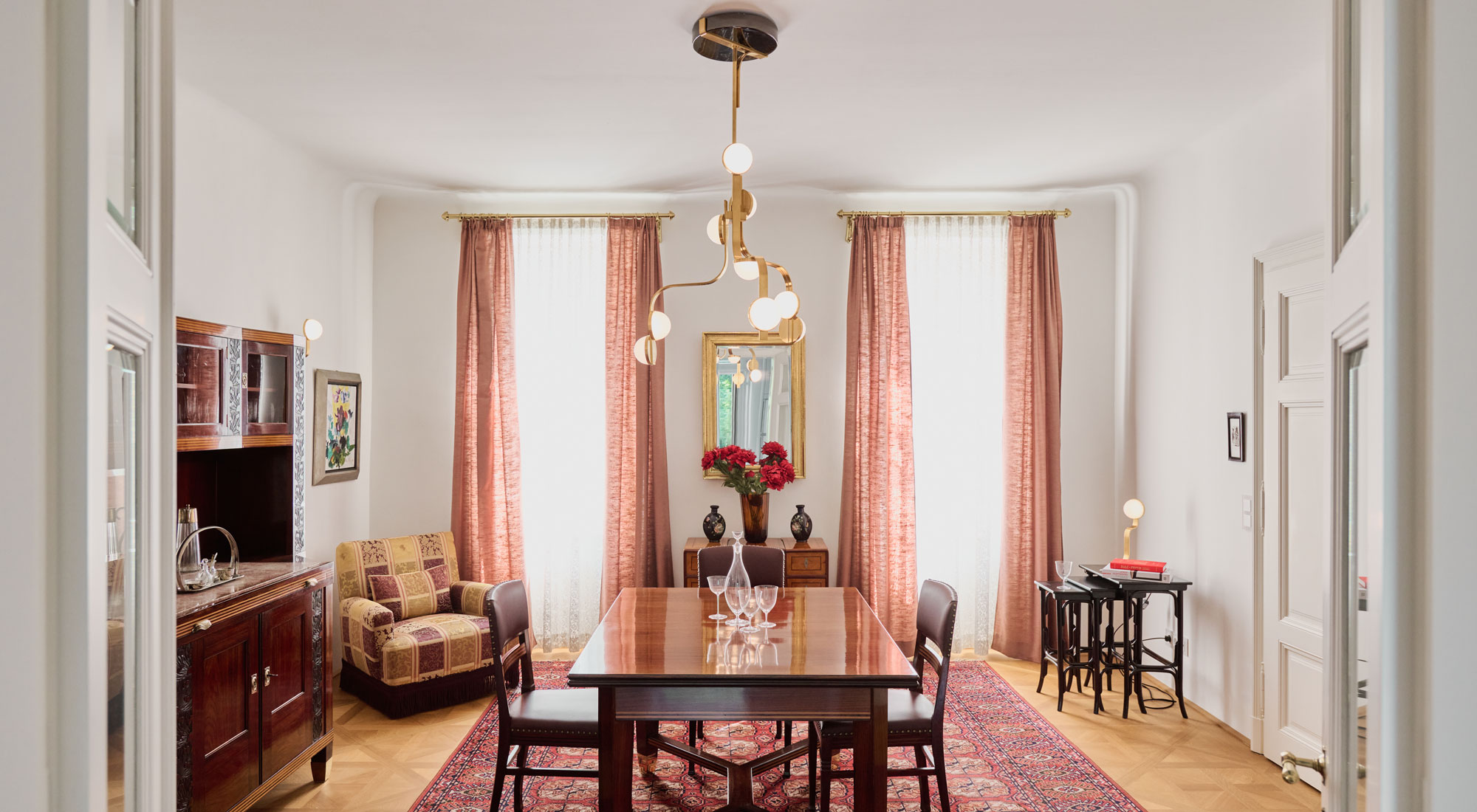 The Script chandelier bathed in sunlight.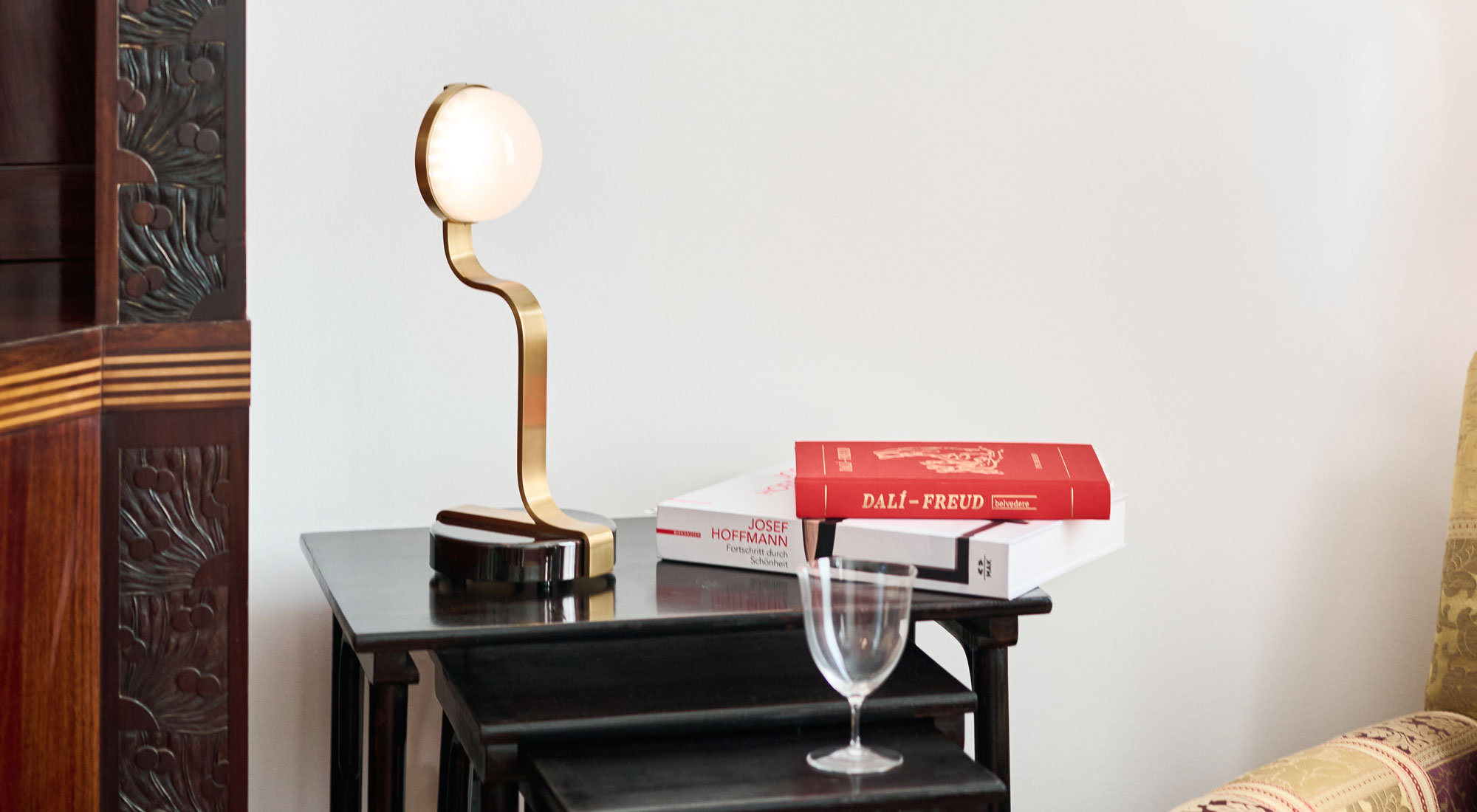 The Script wall sconce behind a chandelier arm.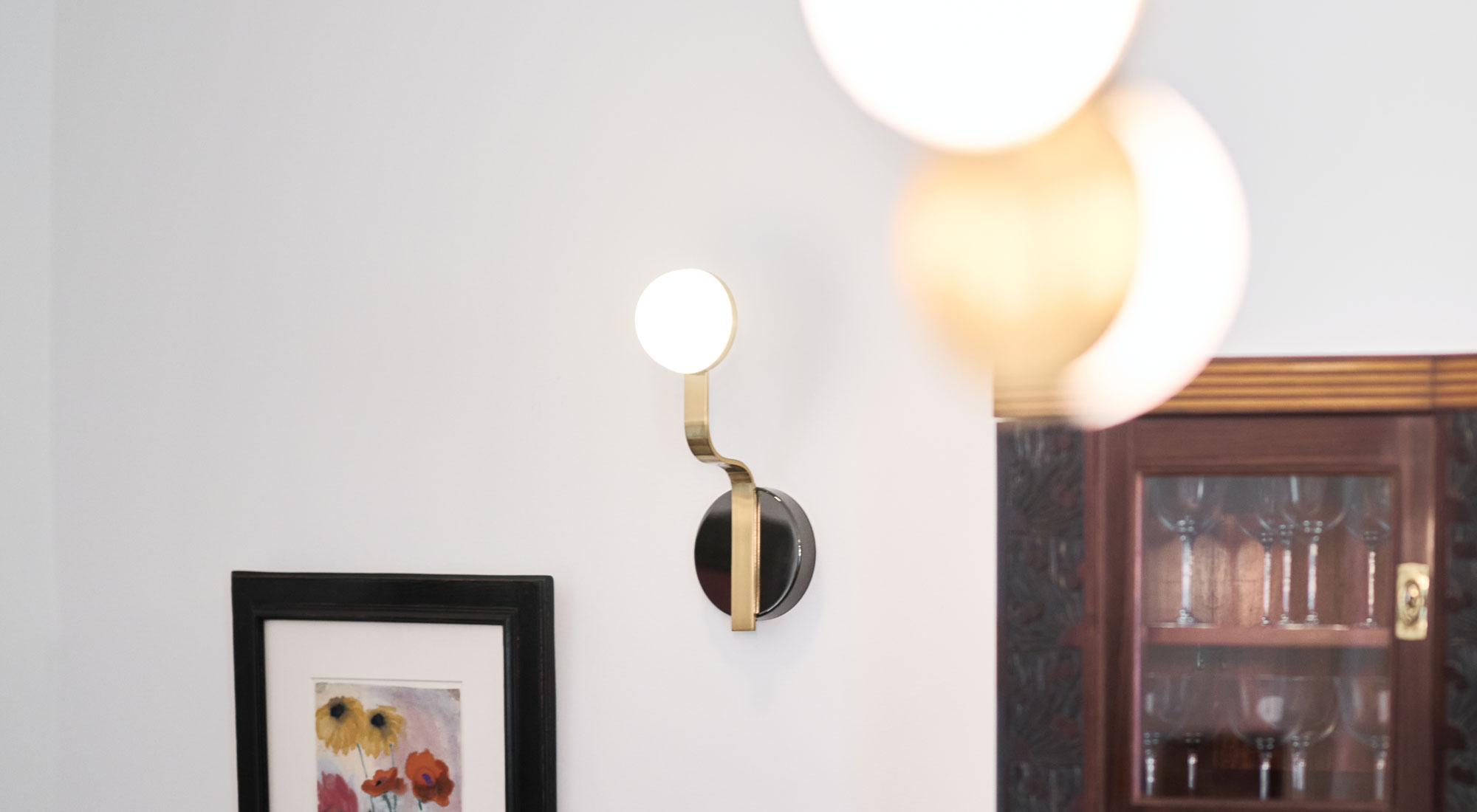 The Script wall sconce behind a chandelier arm.