Chandelier series 42394 – David Collins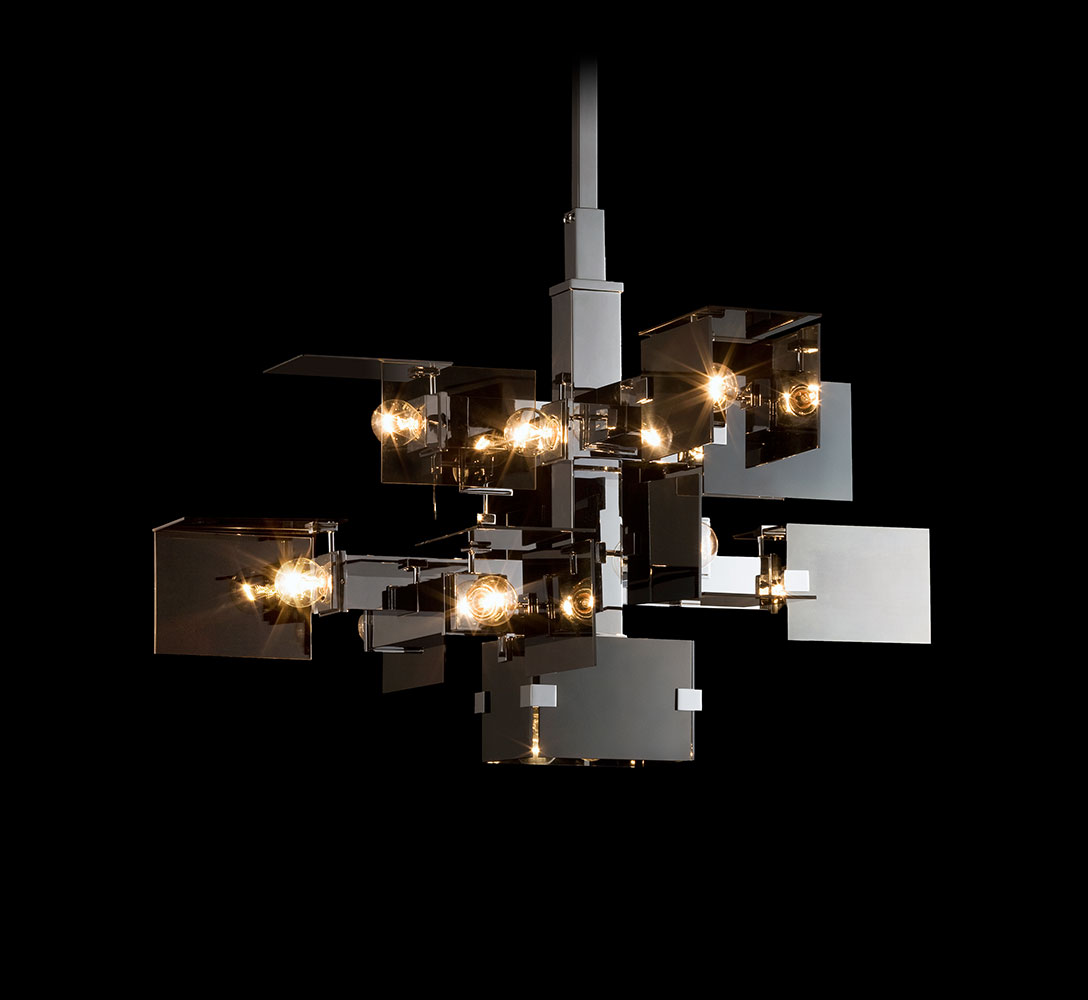 42394-13 in standard nickel/dark nickel finish
David Collins, 2006
Brass, stained glass;
Any combination of two metal

finishes and one glass colour
42394-13: Ø: 75 cm, H: 55 cm, Wt.: 20 kg;
13 lights, E14, max. W.: 780
42394-23: Ø: 150 cm, H: 70 cm Wt.: 45 kg;
23 lights, max. W.: 1.380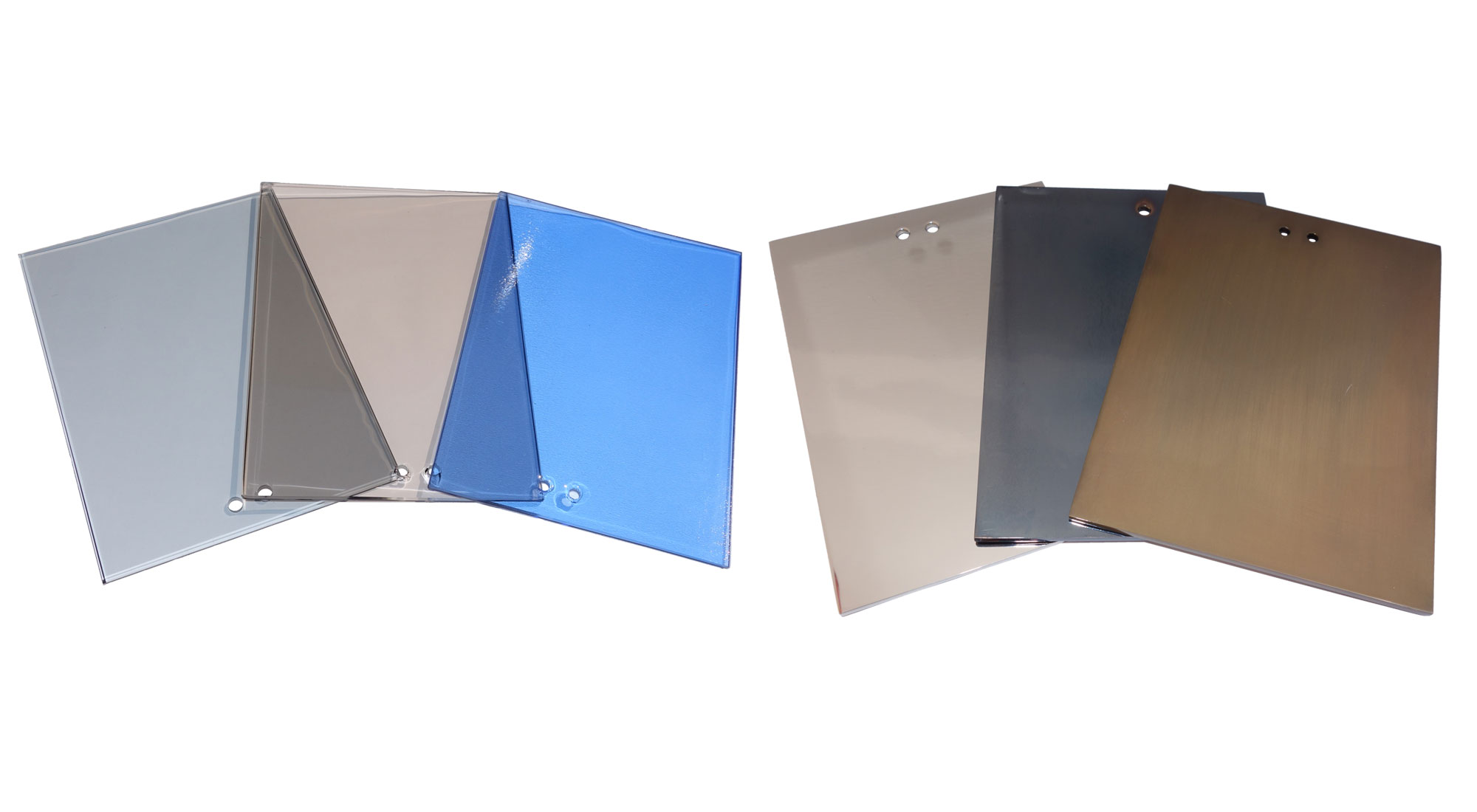 Colour options for plates
David Collins Studio London approached us to execute a stunning design for a Villa on the Côte d'Azur in 2006. The challenge with this design was to connect the individual parts of the main body without any visible screws. Through the intertwined shape soldering was out of the question. So our craftsmen arrived at constructing the body inside-out through the sockets like a ship-in-the-bottle.
David Collins used the same design for a the London Hotel in New York as well as for his own home. The original design with 13 lights combines nickel finish for the body with plates of dark-nickel brass and smoke-grey glass for the shades. We offer custom variants such as antique or polished brass with copper accents and a small selection of alternative glass colours.
The design is feasible from diameters of 60 cm to 150 cm.
LOBMEYR PROJECTS WITH THIS PRODUCT