Chandelier Series 5085 – Wiener G'rüstl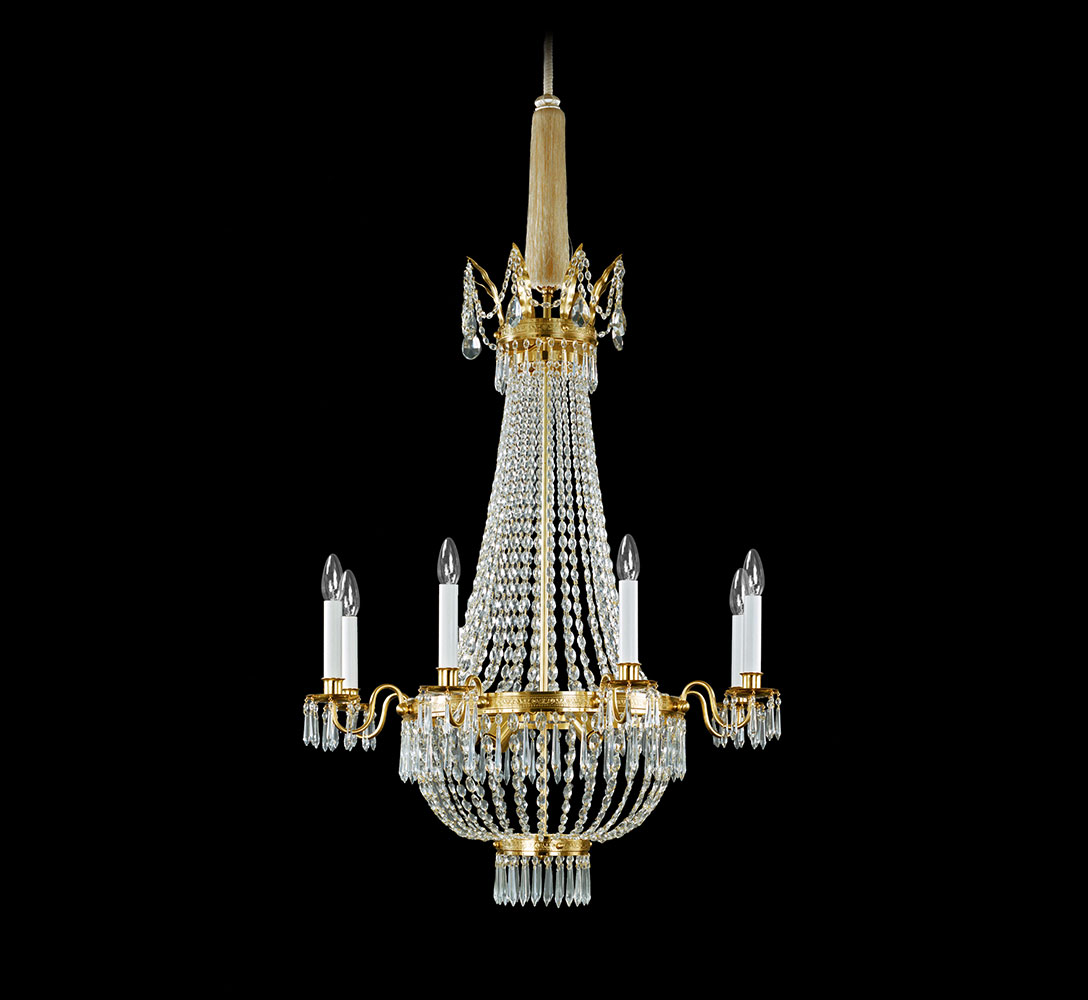 Zahn & Co., ca. 1830
Brass, hand-cut crystal;
Polished brass finish
5085-8: Dia.: 75 cm, h: 98 cm; 10 kg;
8 lights E14, 480 W.
5085-12: Dia.: 90 cm, h: 122 cm; 15 kg;
12 lights E14, 720 W.
5085-18: Dia.: 105 cm, h: 145 cm; 25 kg;
18 lights E14, 1080 W.
5085-24: Dia.: 125 cm, h: 165 cm; 40 kg;
24 lights E14, 1440 W.
5085-30: Dia.: 150 cm, h: 180 cm; 70 kg;
30 lights E14, 1800 W.
optional: additional lights to brighten the body of crystals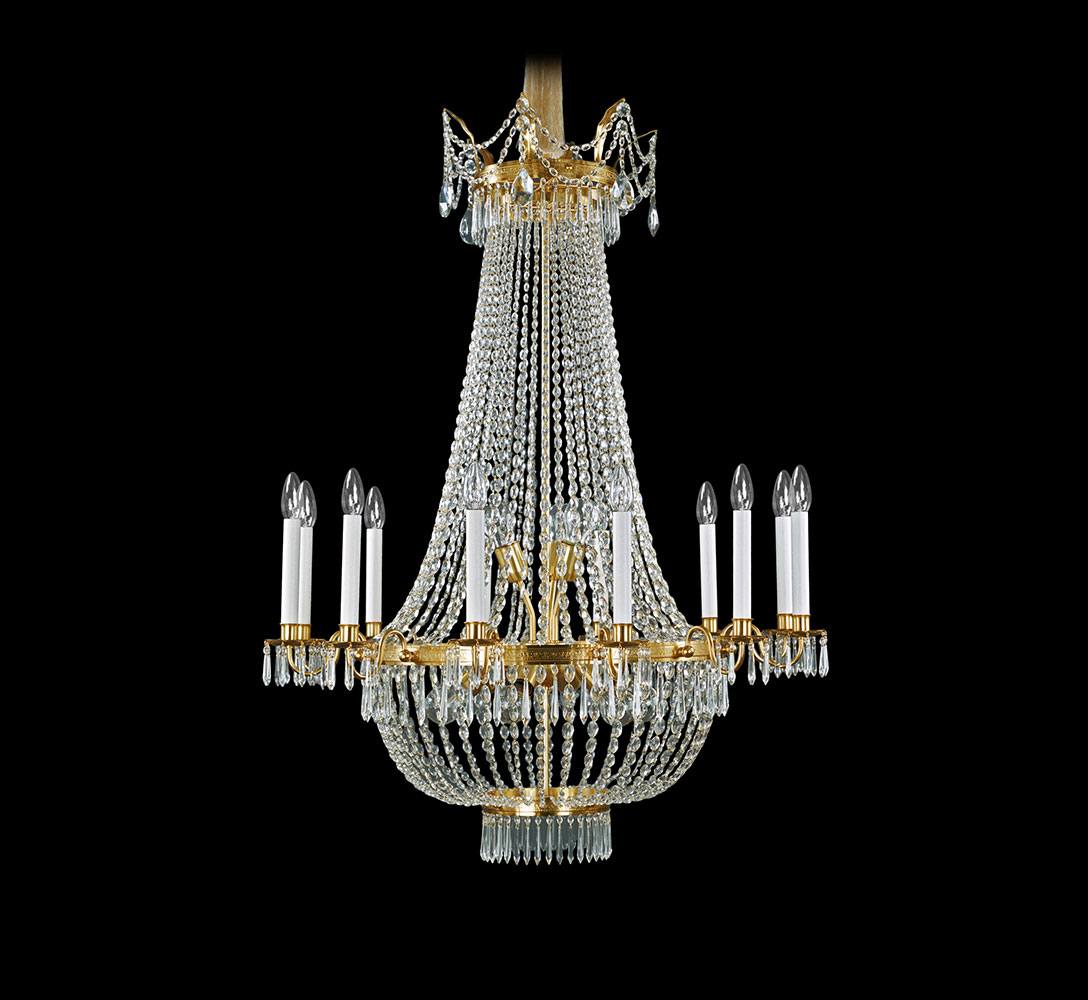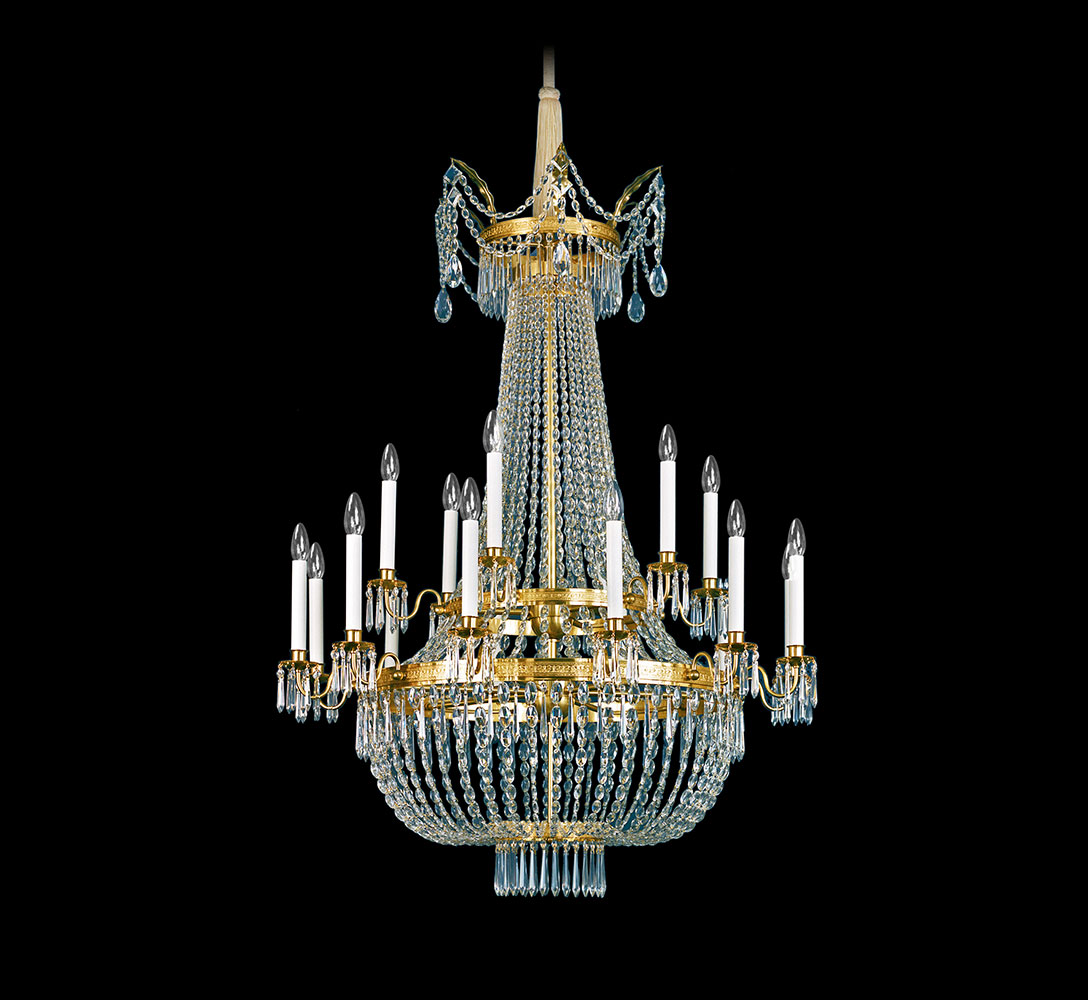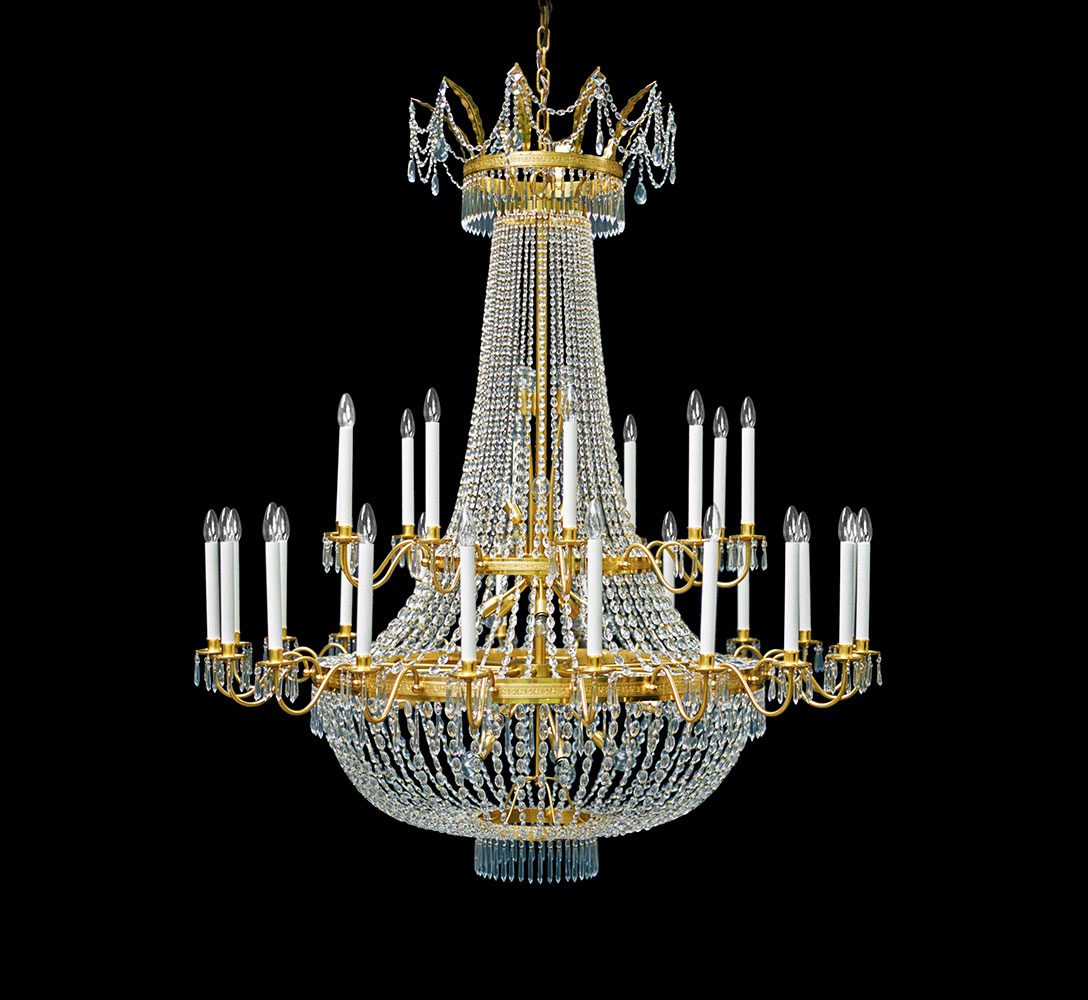 Josef Zahn created this Biedermeier classic in the 1820ies, exactly where the workshops of Lobmeyr are bustling to this day. It is one of those designs that grew larger than itself, to become an example for its period and to remain to the present day beyond Lobmeyr alone.
The chandelier consists of a delicate frame of thin brass bands. The Lobmeyr artisans decoratively emboss main belt is with traditional patterns using original tools from the period. The tender crystal chains and icicles imbue the fxtures with a humble elegance.
Most Biedermeier chandeliers feature clear and simple outlines. Despite this sternness, all fxtures show elaborate details in the manufacture that supplement their calm elegance and sophistication.
The brass can be polished and varnished for a lasting shine, allowed to darken with time or given a patina for a sombre character. Another option is partly coloured crystals.
LOBMEYR PROJECTS WITH THIS PRODUCT