Basket at Superdesign 2010 in London
The presentation of a new design
With his Basket Chandelier Marco Dessí cunningly merged traditional chandelier elements, techniques and materials that waited for a stunning premiere. Angel Monzon, owner of Vessel Gallery in London saw Superdesign Art fair as the perfect spot to launch Dessí's Basket. The only problem: A mundane "product" does not allow you into an art fair.
Angel and Marco put their heads around that challenge and came up with the spectacular finish version of the Basket Chandelier 2010 Limited Edition: smoked glass, blaxck ropes and massive silver plating, not varnished to honestly age with its owner. So suddenly there hung the Basket amongst works of established artists.
Flying to London economy class, with the designer and 3 cubic meters of chandeliers, that is a road-trip of a kind.
Principal: Vessel Gallery
Project type: Exhibition
Location: London, 2010
Chandelier design: Marco Dessí, 2010
Services: Manufacture, delivery, installation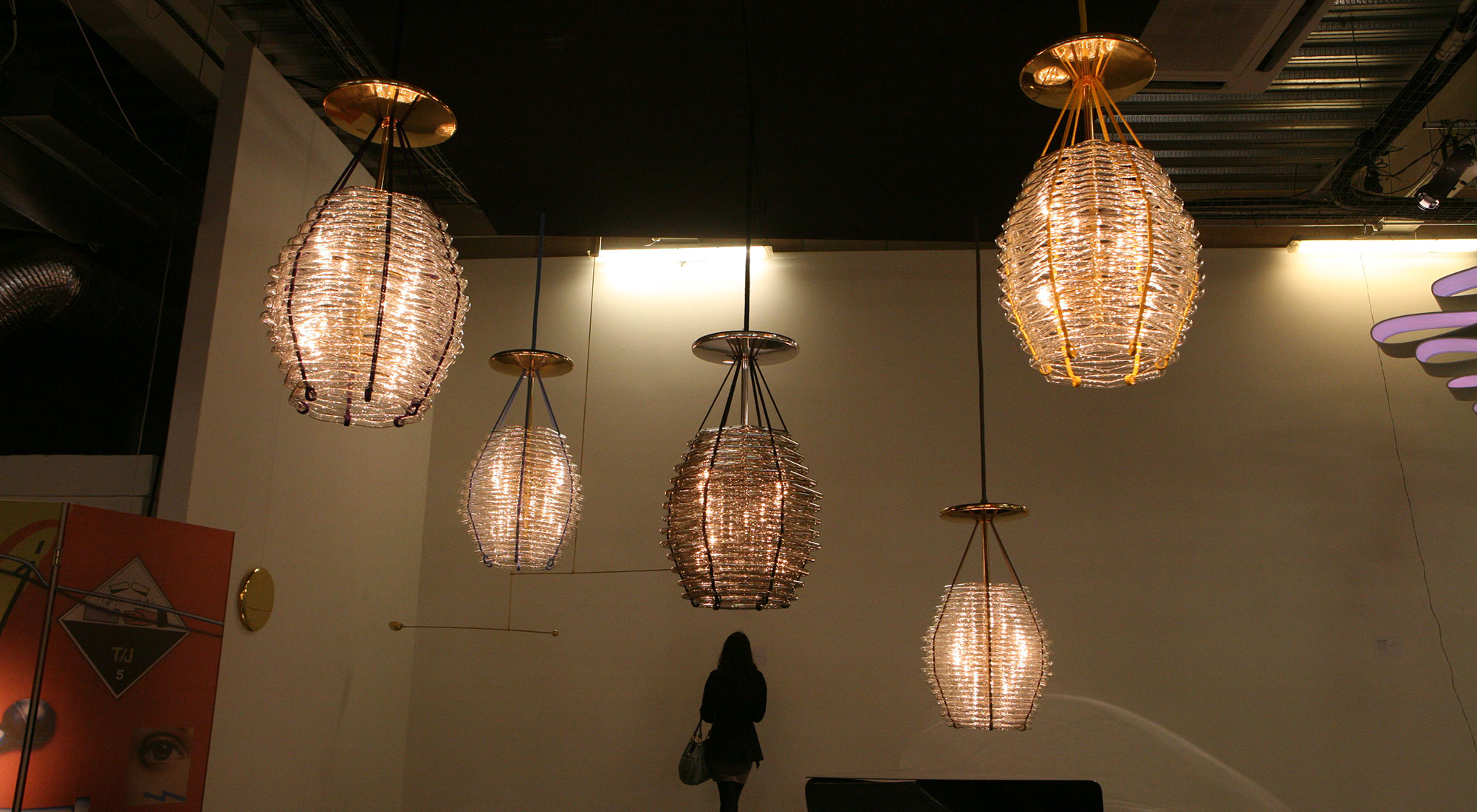 Basket 2010 Limited Edition, cornered by 4 variations of the regular version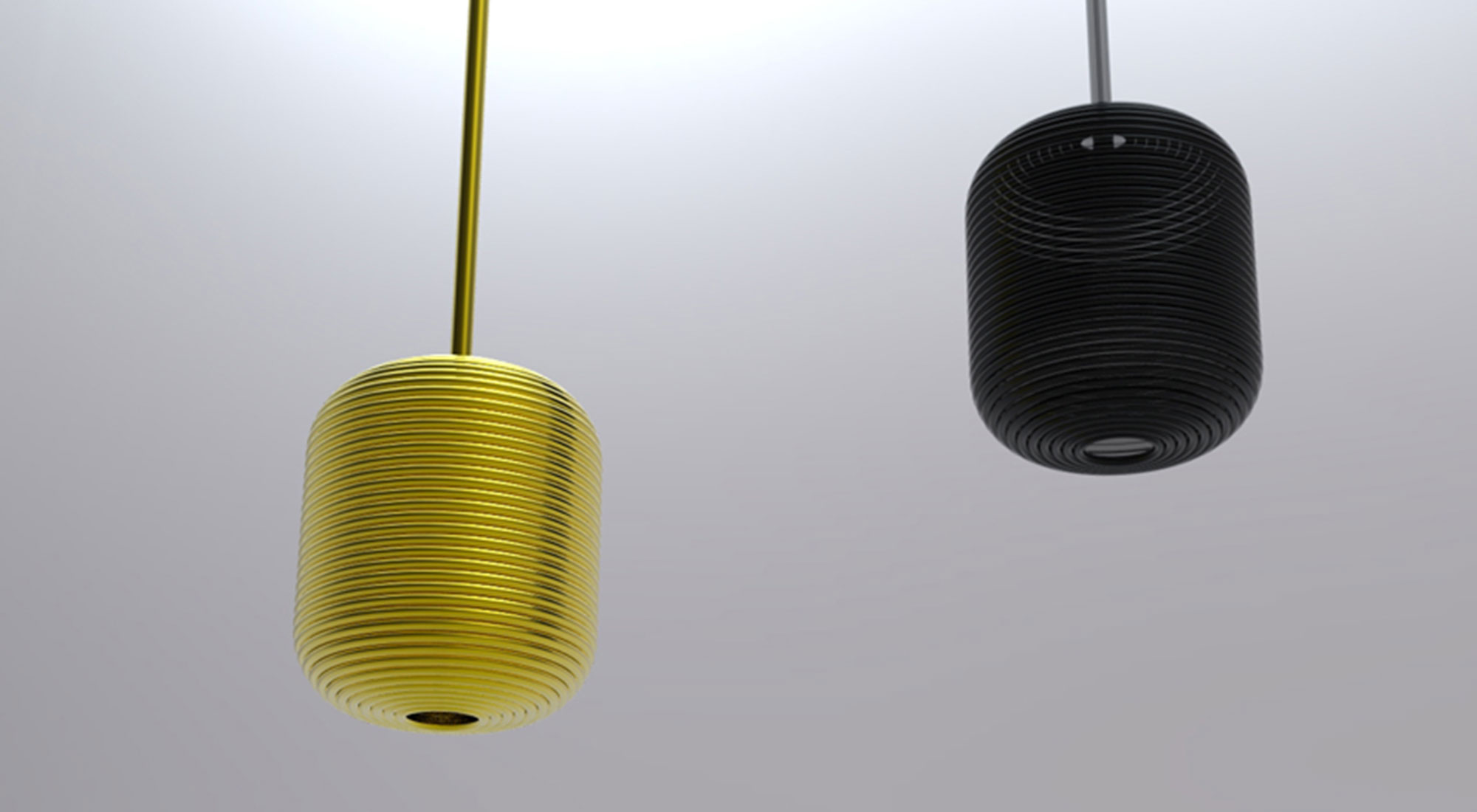 First rednering of the idea, to be rejected by Lobmer for being "impossible"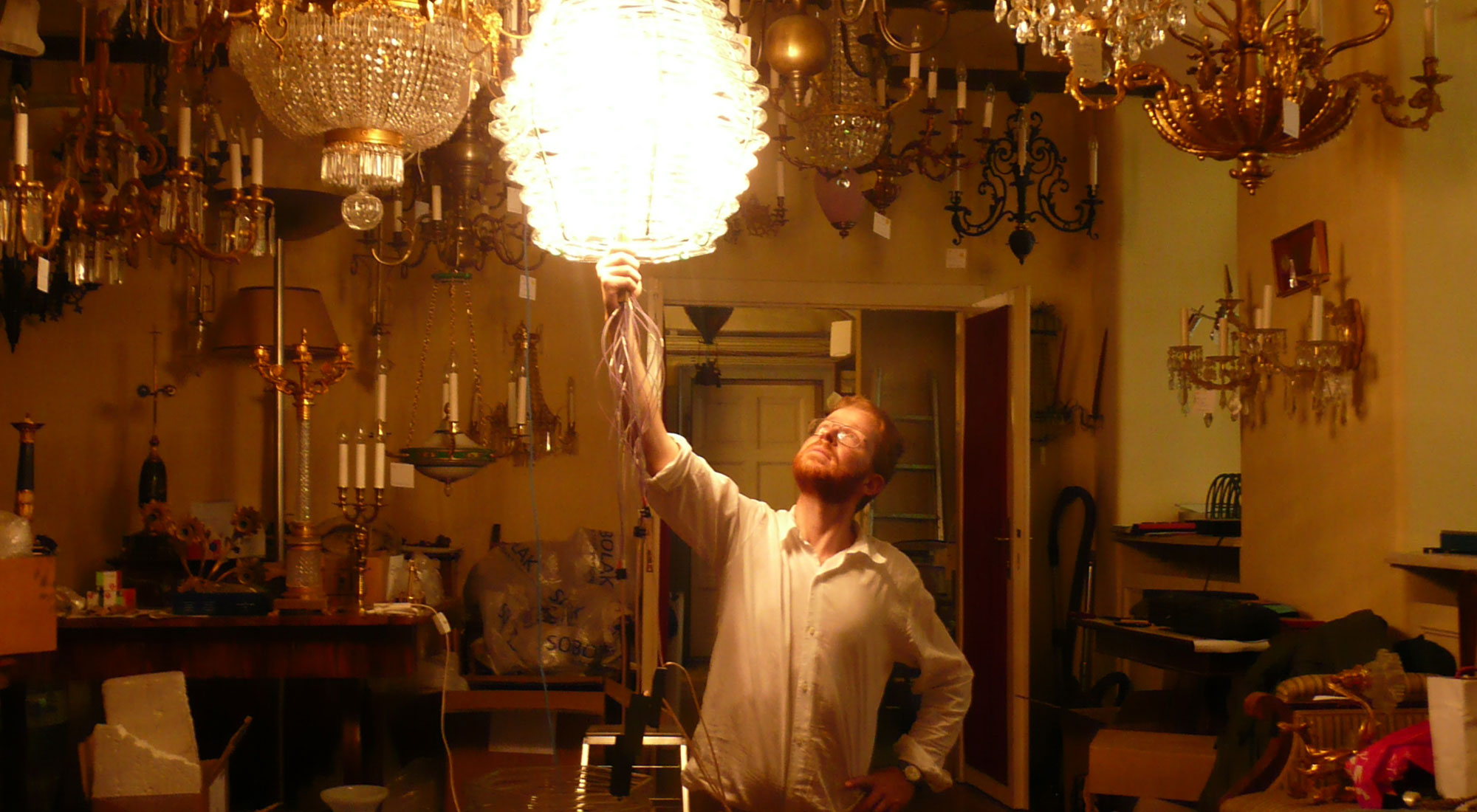 The magic moment when we found the perfect illumination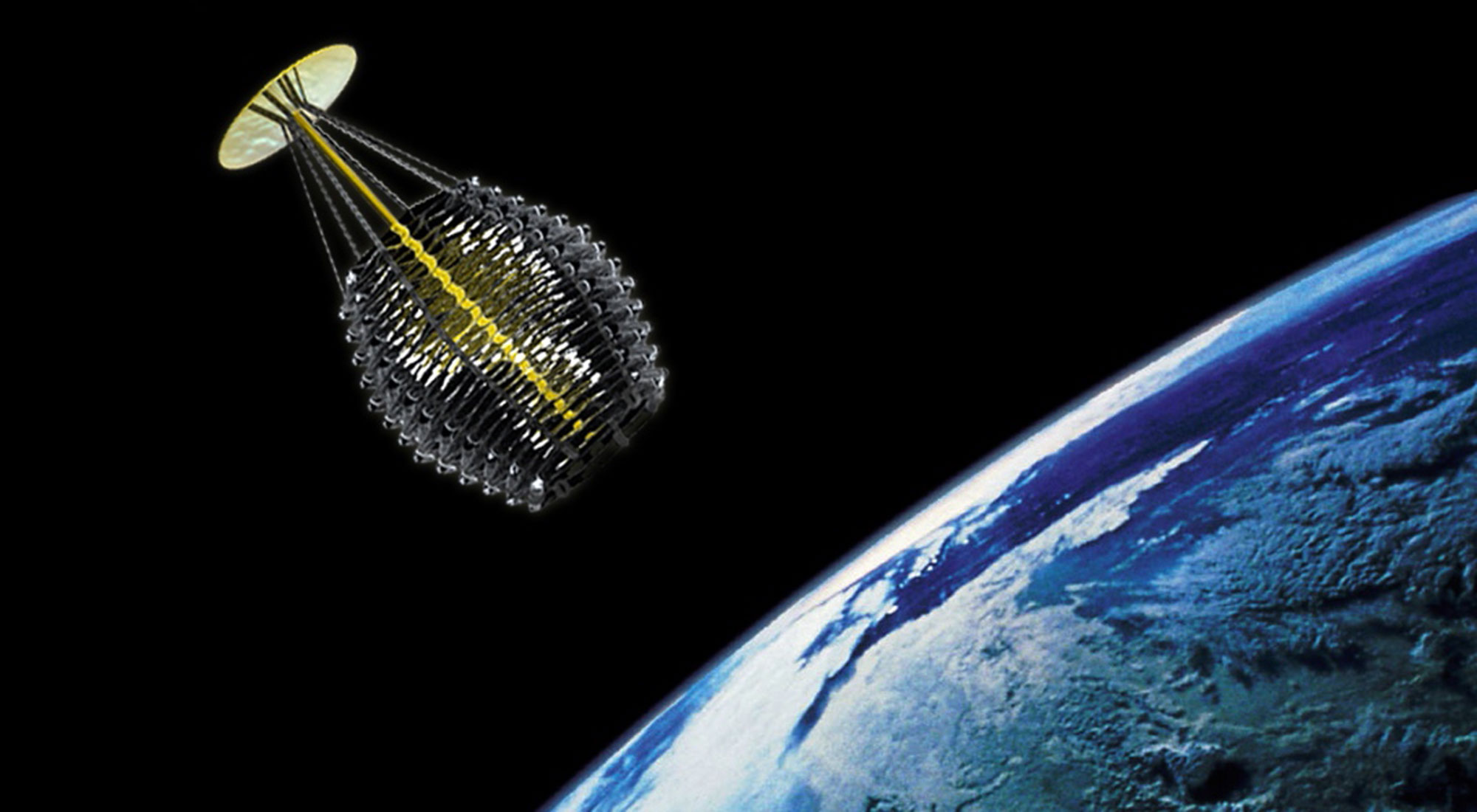 Marco's Sci-Fi pun that gave birth to the signature "disc section"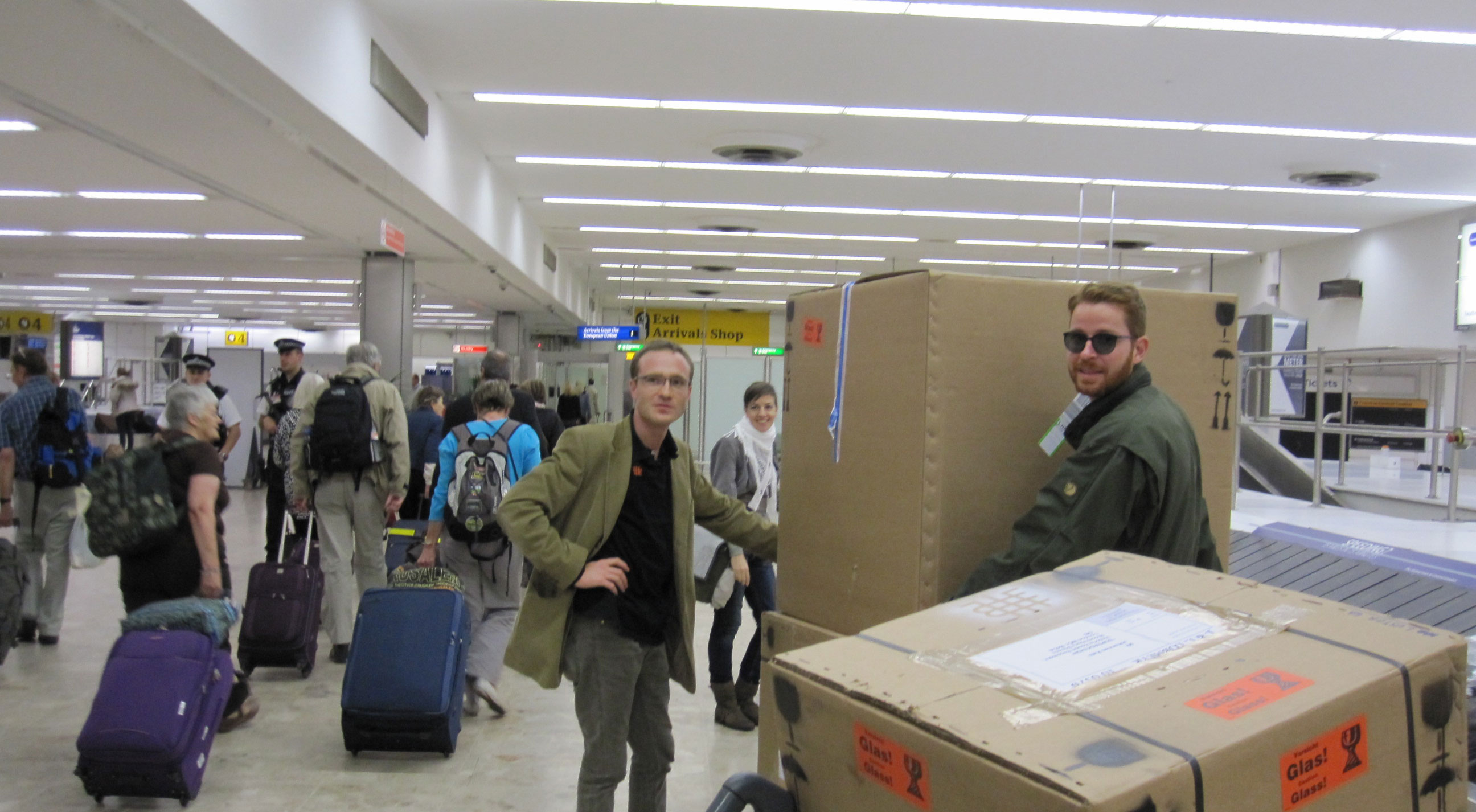 well… Bloomsbury Square he said, didn't he?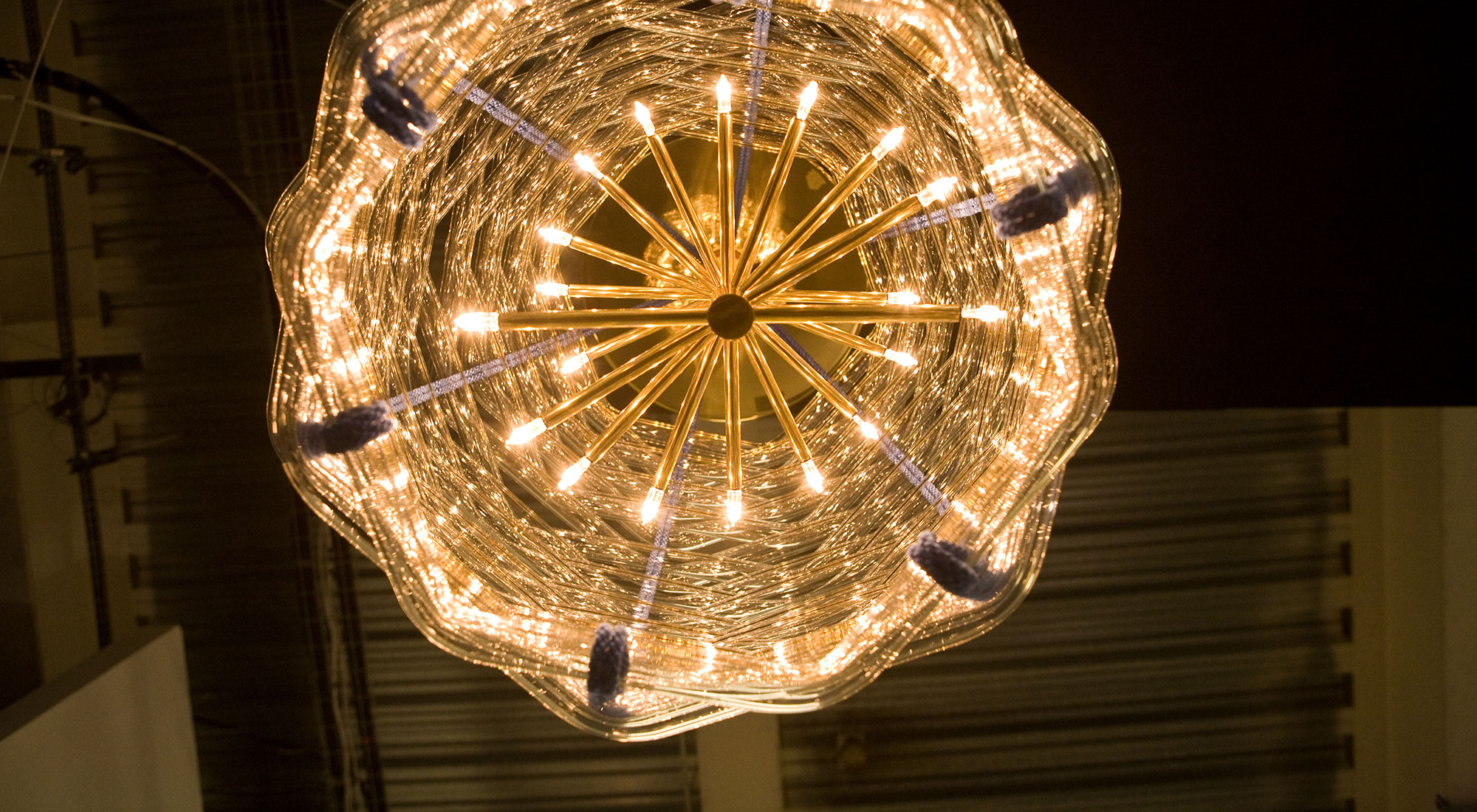 A view into the secret behind the subtle optical effect of the illumination