Megaron of Music Spiral Chandelier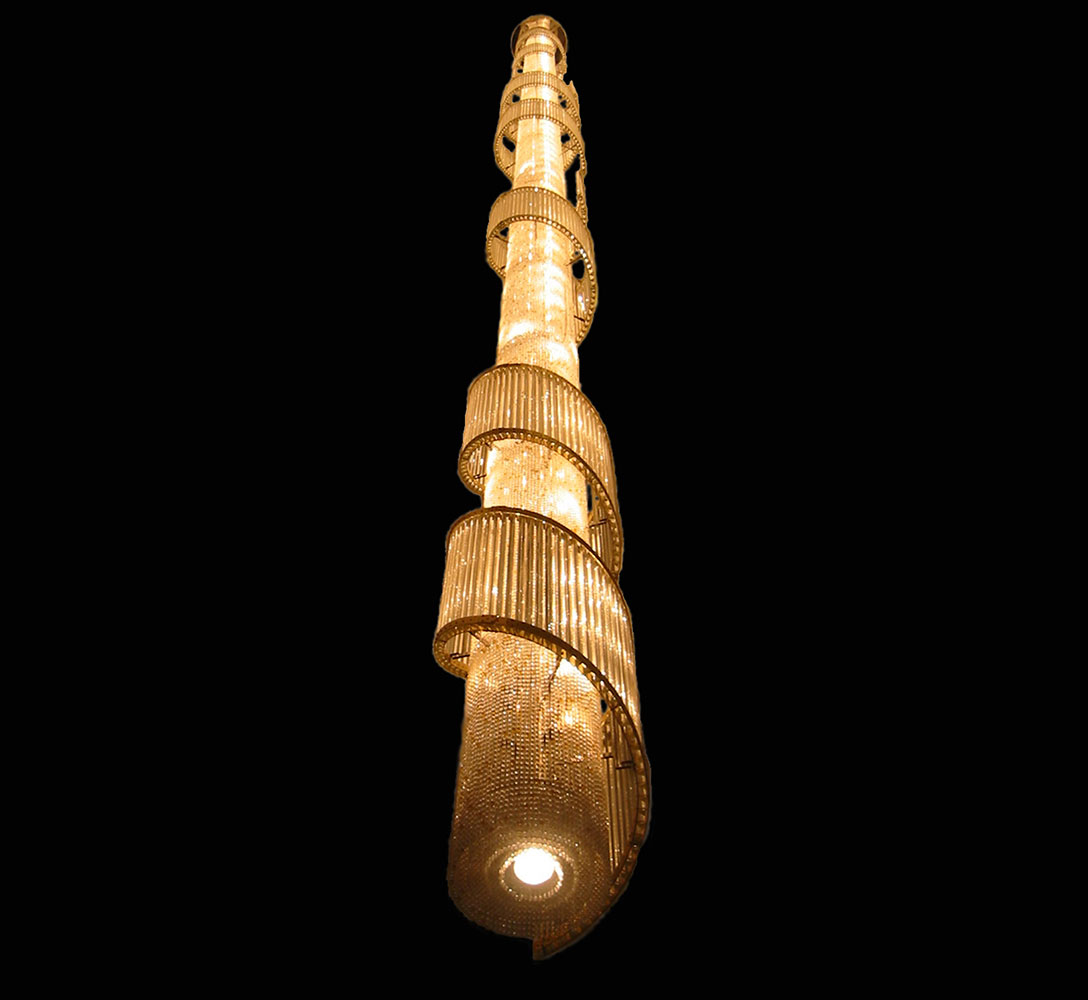 Stefan Rath, 2004
Brass, steel, hand-cut crystal
French gold finish
Original version
42343-187: Ø: 100 cm, h: 1.930 cm; 2.140 kg;
187x E27, max.W.: 660
Other versions
As a chandelier:
Smallest diameter : 60 cm
Shortest height: 200 cm
As a floor lamp:
Diameter: 25-40 cm
Height: 120-250 cm
As wall sconce:
42472-3: W.: 22 cm, H.: 50 cm, P.: 11 cm; Wt.: 3 kg
3x E14/E12; max. W.: 180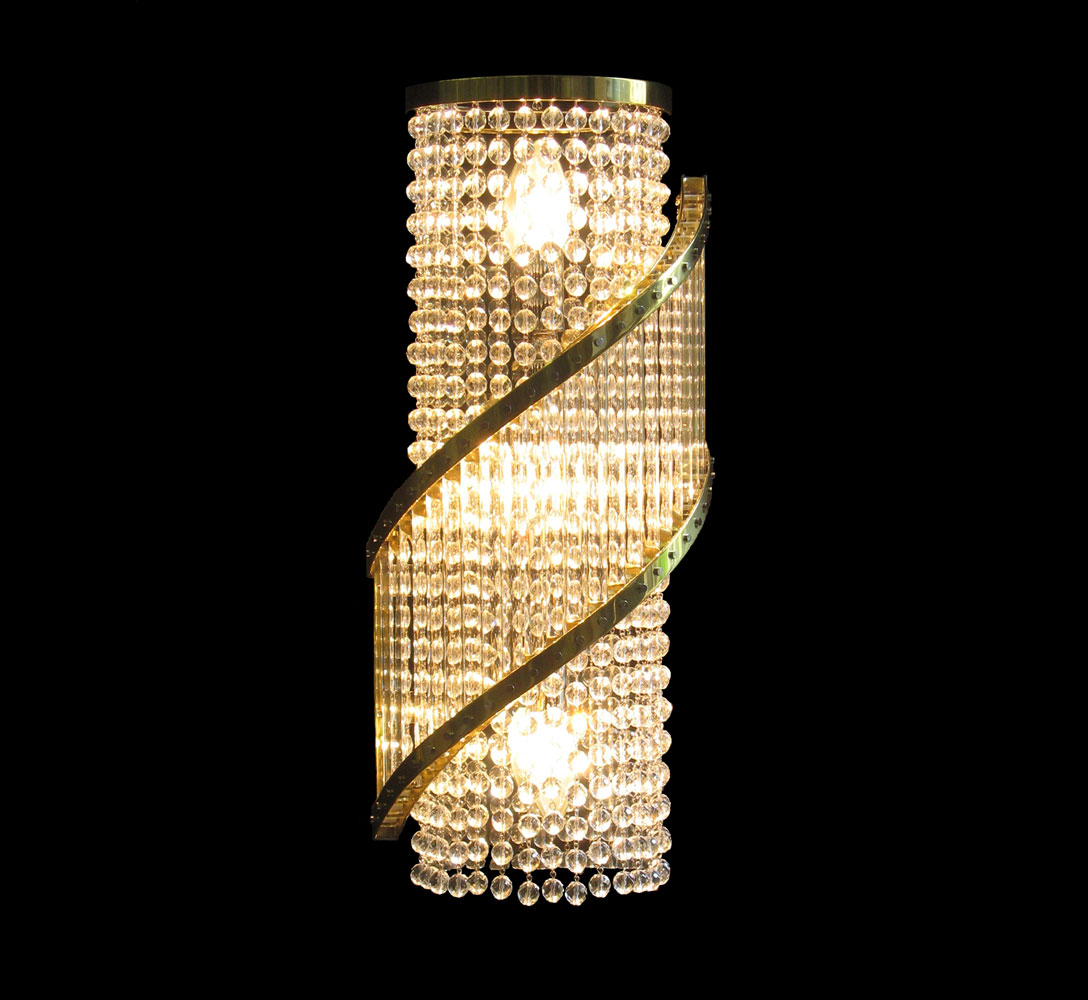 42472-3 in French gold finish
Athens was to have a new concert hall to be ready for the Olympic Games 2004.
The contract for lighting went directly to us as we were the only company on the market able to offer tested earthquake-proof chandeliers in such big dimensions.
Together with architect Ernst W. Beranek we developed three different designs for the fve main staircases. The longest, a design by Stefan Rath, is nearly 20 meters high and weighs over two tons.
The Megaron of Music is to a large extent built underground, only the top floor with its entrance hall is visible from the outside. For us it was the biggest project of this new millennium.
With only four chandeliers built so far this one design shows up as the second most successful product group in our statistic. This landmark design by Stefan Rath is only second to his father Hans Harald's Metropolitan chandelier.
LOBMEYR PROJECTS WITH THIS PRODUCT