a stunning new finish for The Knight in a Manhattan appartment
Living in the same building for a few years the client moved up one floor to find a larger flat. One needs space when collecting art. He took the opportunity to let his designer Tracey Garet create a stunning ensemble. In the bathroom she placed the client's existing Metropolitan Opera sconces, a sure shot.
For the dining room the client wanted a new centre piece and browsed our website for recent creations. The Knight proved a perfect crown in the dark-green setting. The staff at Les Ateliers Courbet helped to realize a custom variant with a special dark finish.
The sinister look of this dark Knight perfectly complements the muted tones predominant in the room. The Knight's dimmable uplights elegantly bath the polished Venetian plaster ceiling in its tuneable white light.
Principal: Private
Building type: Private residence
Location: New York, 2021
Interior Design: Tracey Garet, Apsara Interior Design,
through Les Ateliers Courbet
Chandelier design: Marco Dessí, 2019
Services: Development, manufacture, installation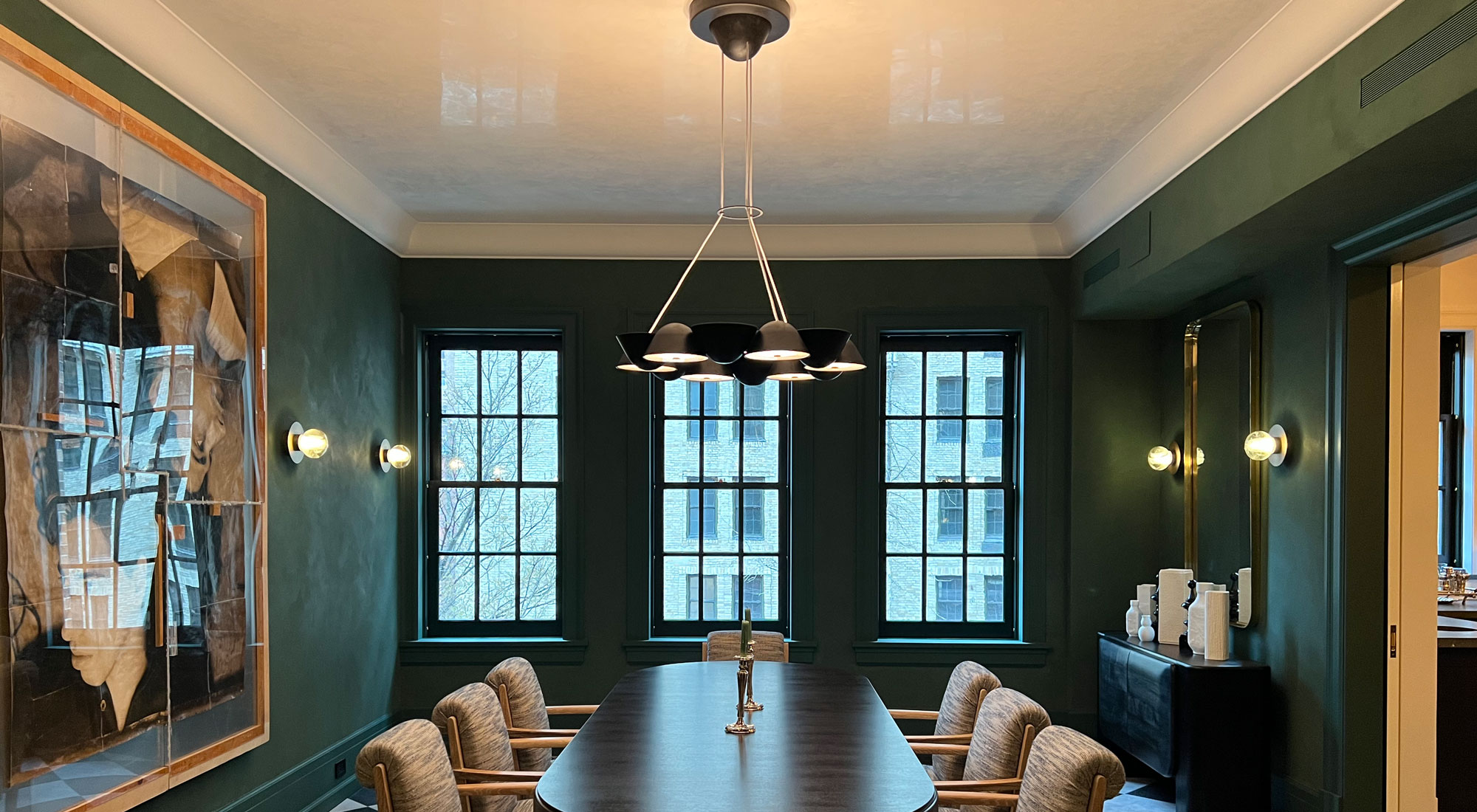 The Knight throwing cold white light towards the ceiling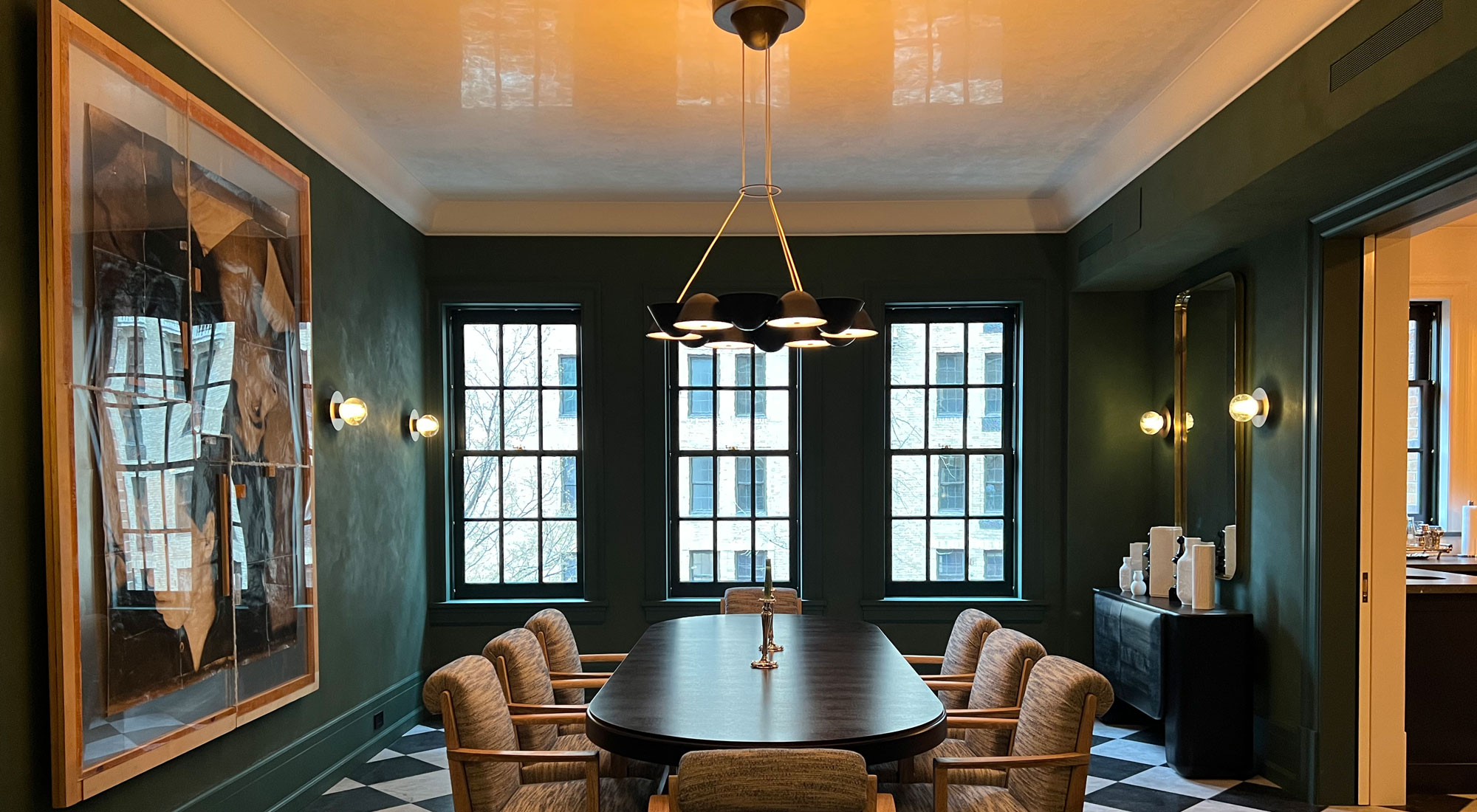 The Knight throwing warm white light towards the ceiling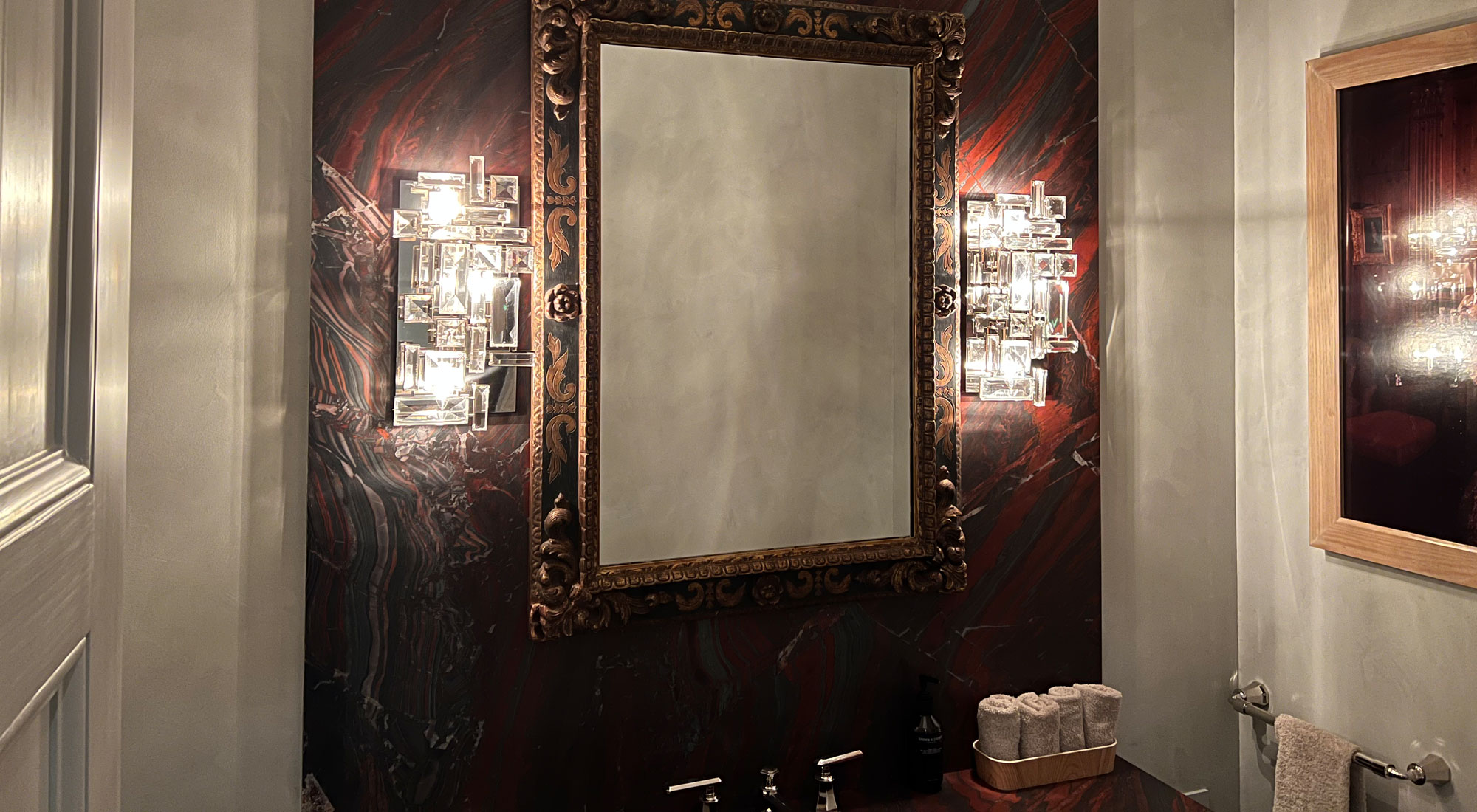 A pair of Metropolitan wall sconces frame the bathroom mirror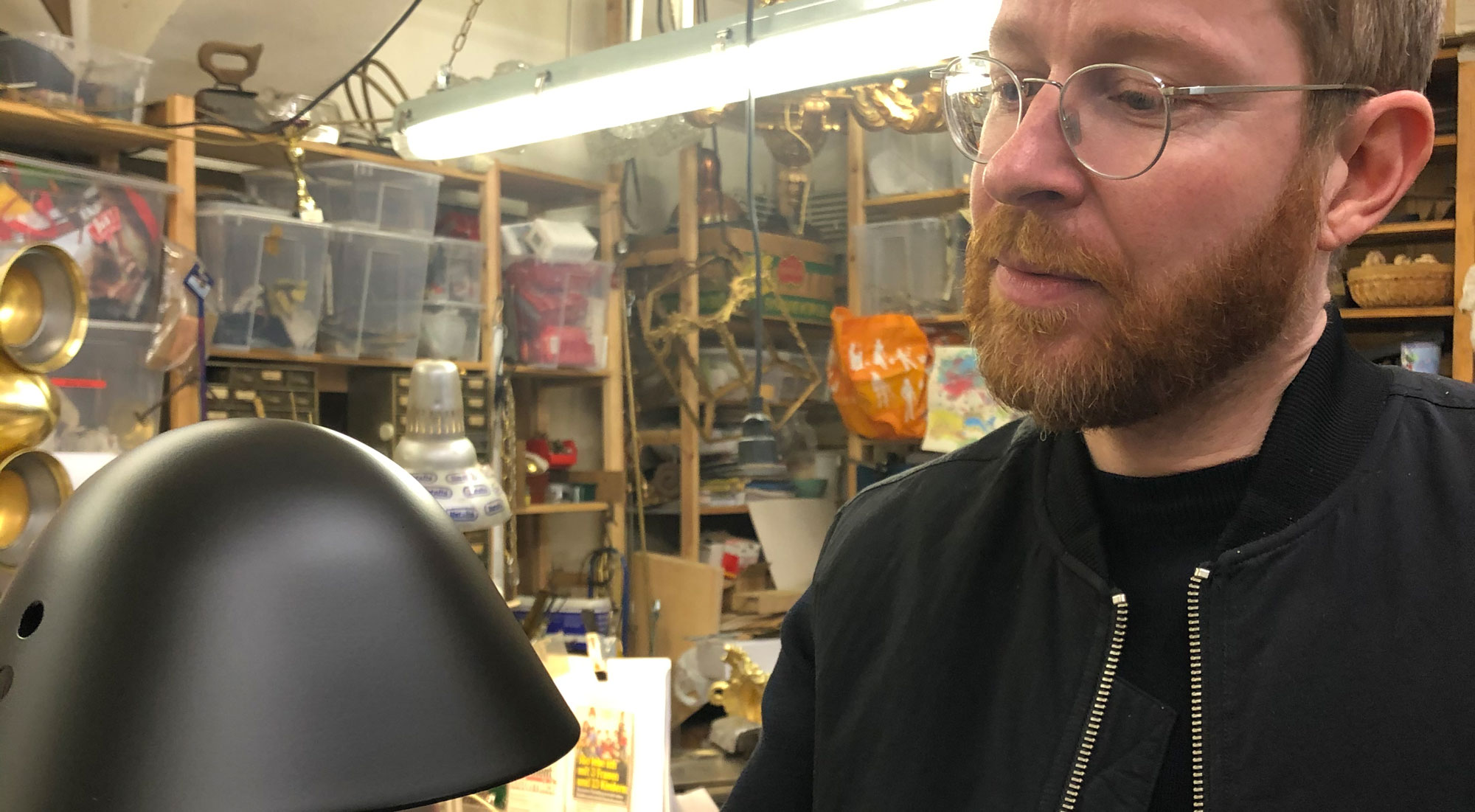 The Designer Marco Dessí inpsects the dark finish at our workshop before assembly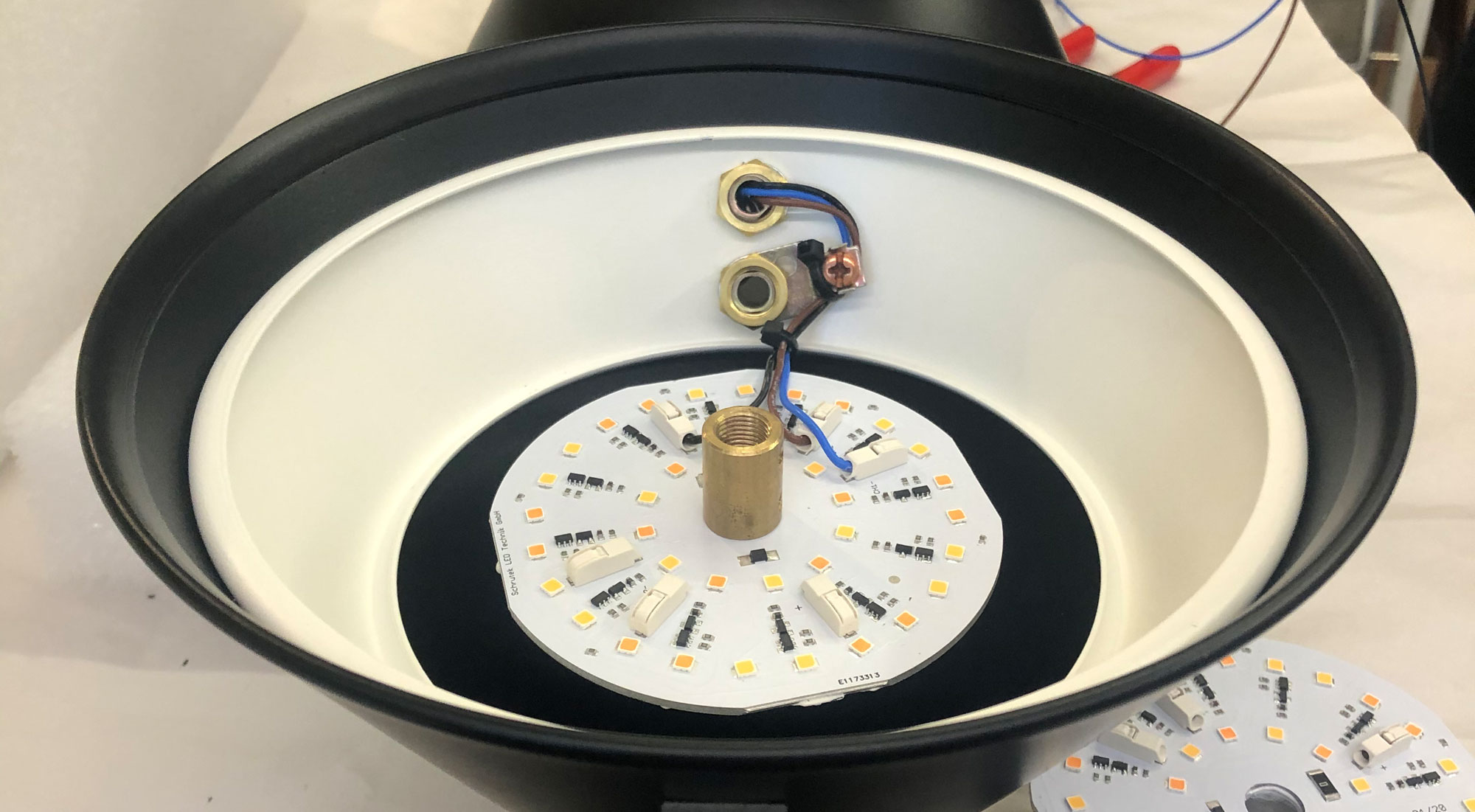 A view inside the "visor" of this Dark Knight
LOBMEYR PRODUCTS USED IN THIS PROJECT