Fairmont Hotel "Vier Jahreszeiten" – Hamburg
New light for the Grand Ballrooms of a Hamburg original
When having taken over the management of the Hotel the Family Peters devised a high-flying plan: To refurbish the complete Hotel over the period of a few years without closure.
Some rooms and suites were already finsihed when Peters focused their attention on the great ballrooms. For this they could finally draw from Lobmeyr range of designs to create a wonderful amalgam of modernism taking shape in the Metroplitan Chandelier for the library and traditional English glass arm chandeliers for the grand ballroom.
The Peters aimed to match the stern attitude of traditional Hamburg with the flair of modernity.
The collaboration between Peters and Lobmeyr worked so well that the second follow-up project was started while the first follow-up was still in production.
Principal: Fairmont Hotels
Building type: Hotel
Location: Hamburg, 2014
Project Lead: Christiane and Ingo Peters
Chandelier Design: Hans Harald Rath, 1966; Page Donhauser, 1968; historical design
Services: Manufacture, delivery and installation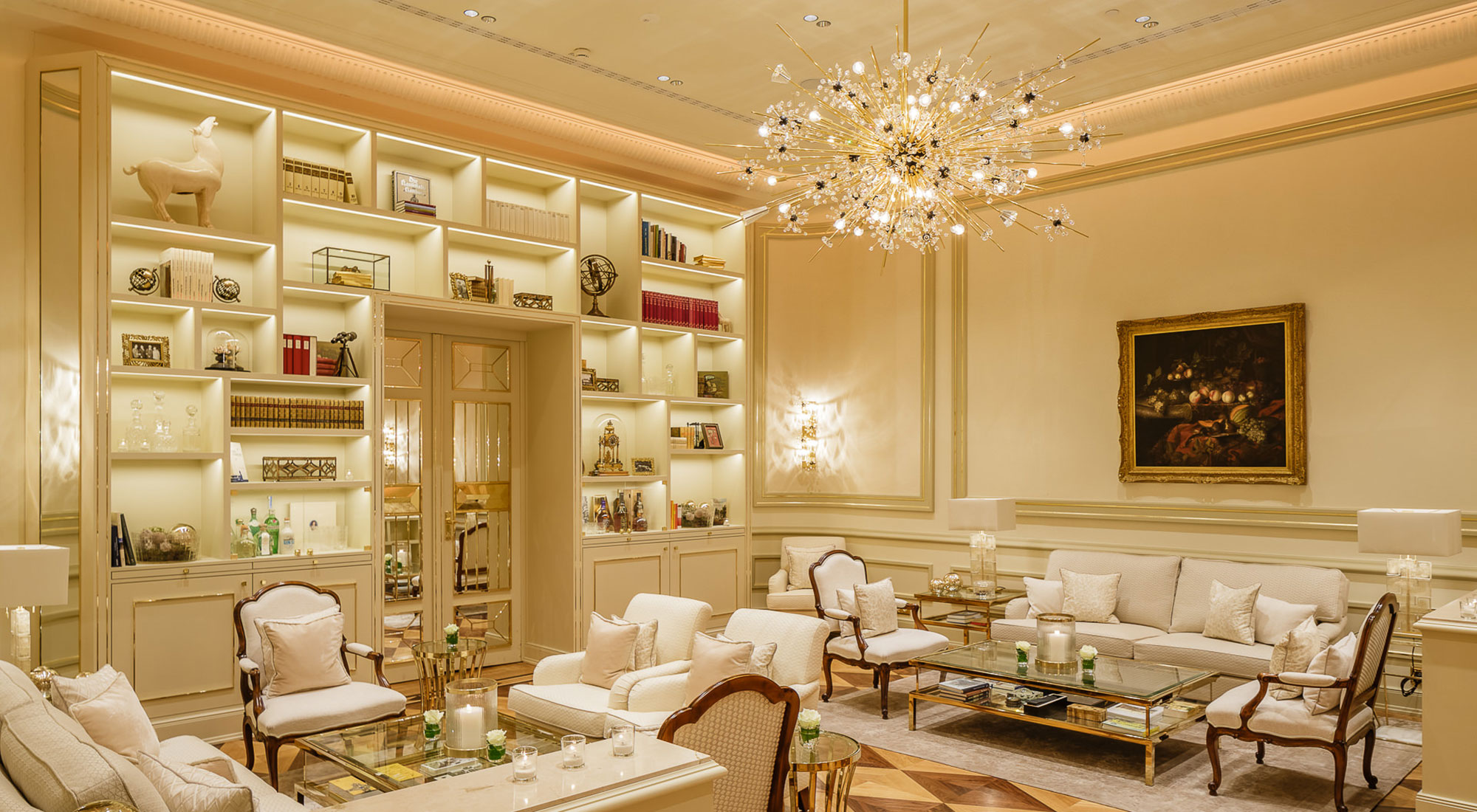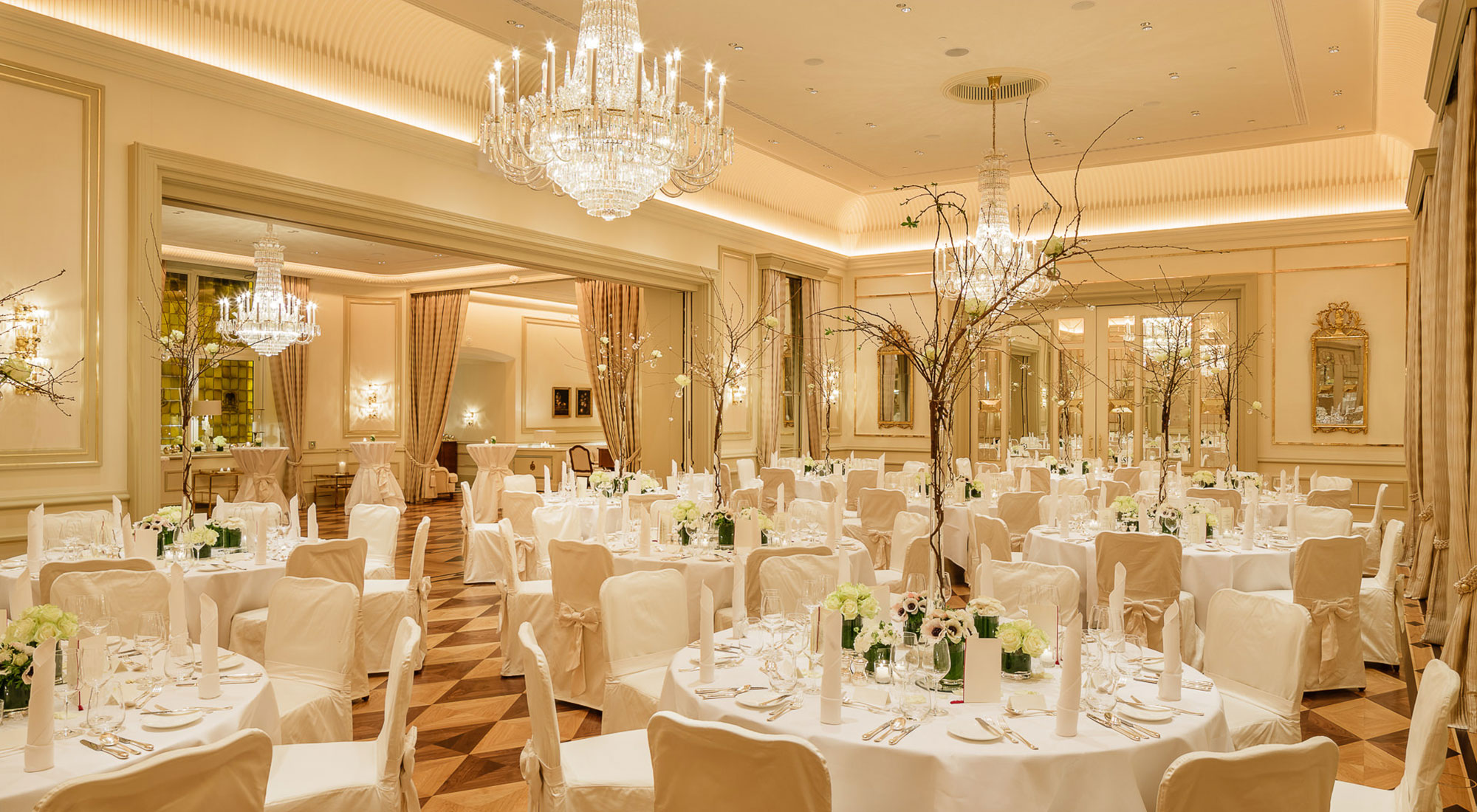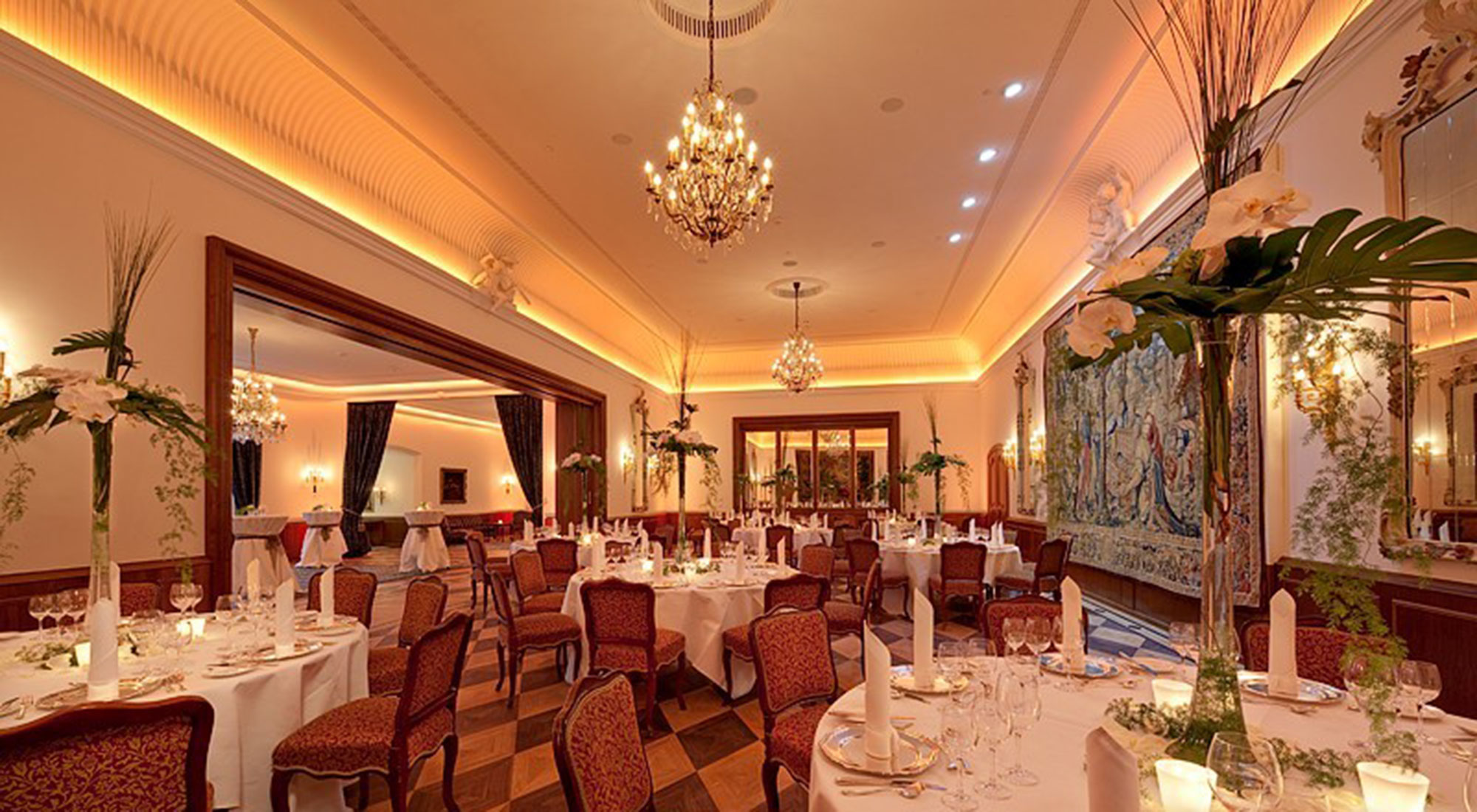 The Main Hall before the renovation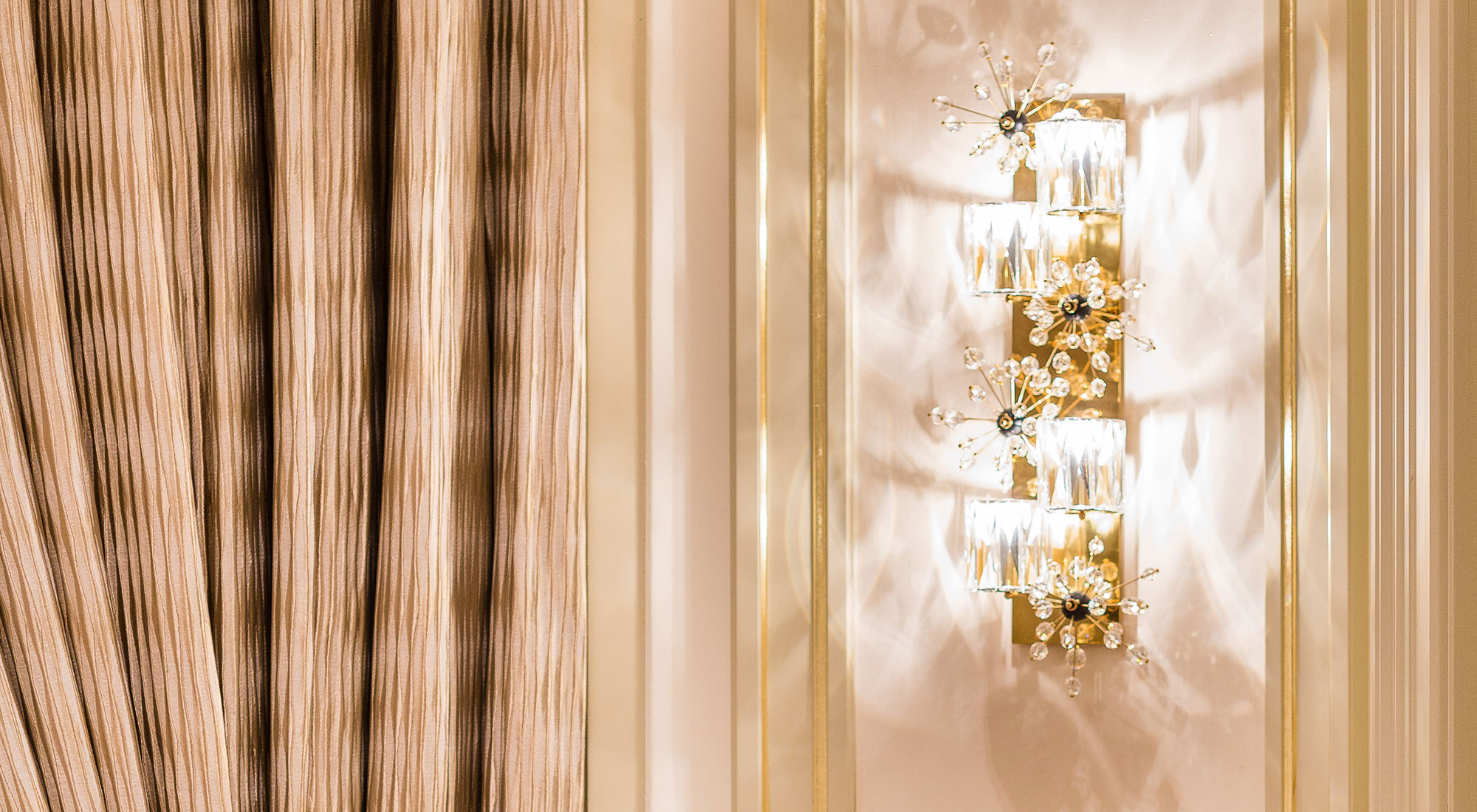 A close-up of the wall sconces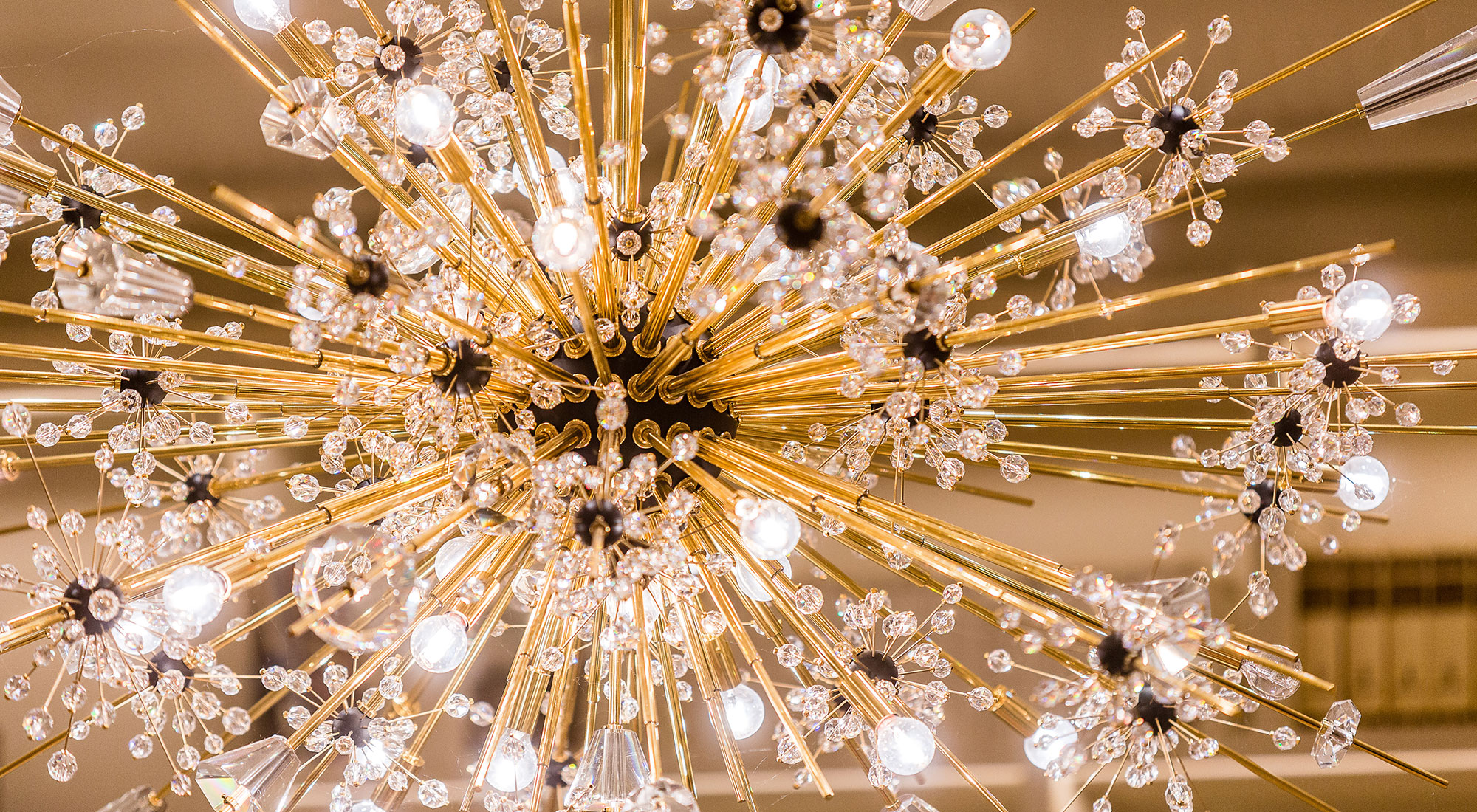 A close-up of the Library-chandelier
LOBMEYR PRODUCTS USED IN THIS PROJECT