The family tree as a light sculpture
The French interior designer Elliott Barnes was contracted to design the interiors of a Viennese house, his client asked him to design a chandelier under the condition that it shall be made by Lobmeyr in Vienna.
The chandelier created reflects the binding love of a family.
Rings of crystal are a very common element in modern lighting and nothing special for themselves. But what Elliott Barnes challenged us to try again proved our team as true experts. Supporting the two large rings alone, was a very nice problem. By exactly pre-tensioning the 80 cm wide rings along the central column they level gracefully under their own weight. The hand-cut crystals are encased between the rings in circumferential grooves showing no visible connections.
Installing the fixture was another challenge as the sophisticated building structure left only 5 cm of concrete thickness to anchor the suspension.
An integrated downlight on a separte circuit illuminates the dining table below and the main lights are custom-made LED-elements for greatest function and flexibility with low poer consumption.
Location: Vienna
Building type: Private residence
Chandelier Design: Elliott Barnes, 2012
Architekt: Paul Richter ZT GmbH
Services: Development, manufacture, installation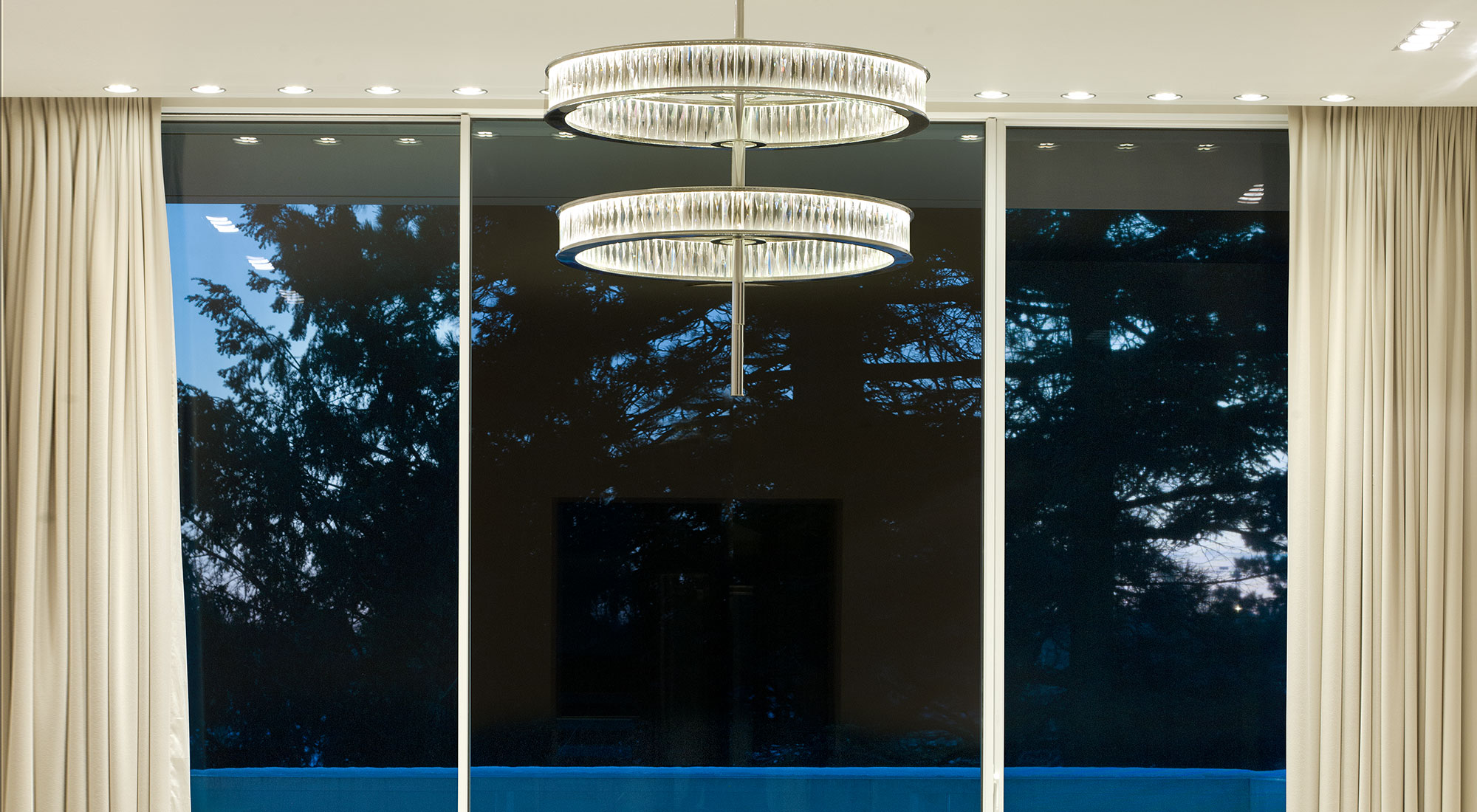 The dining room with the chandelier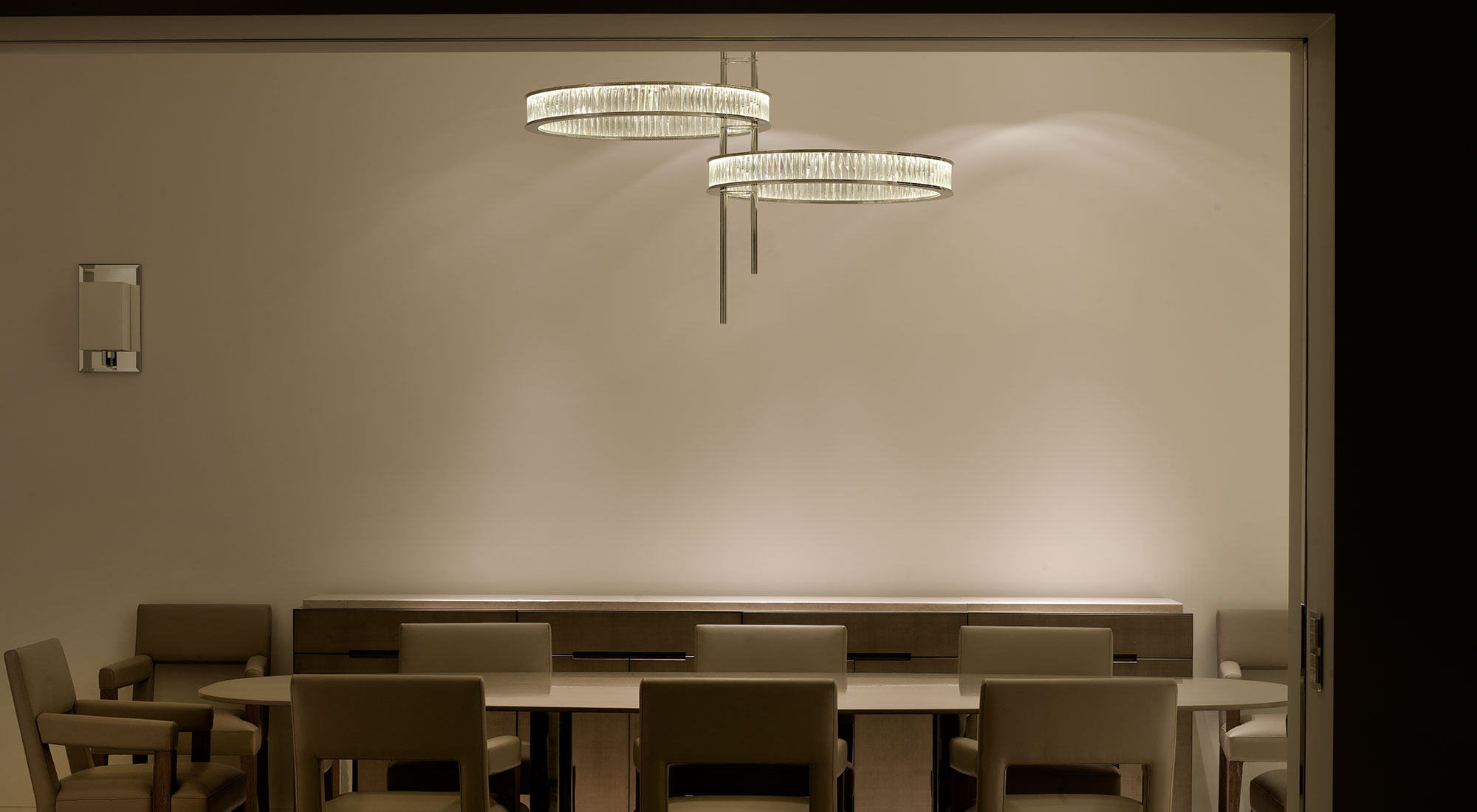 The dining room with the chandelier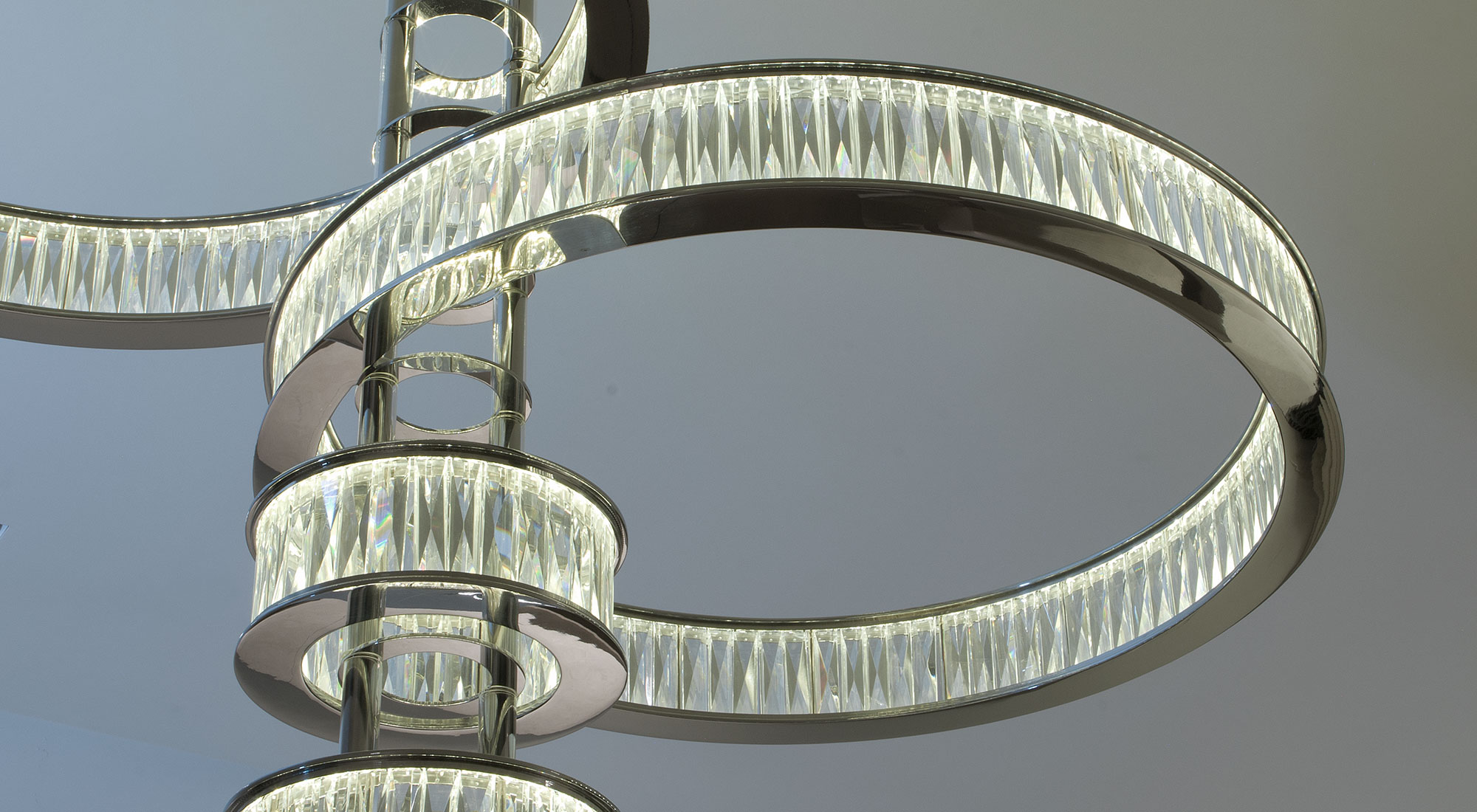 A detail of the chandelier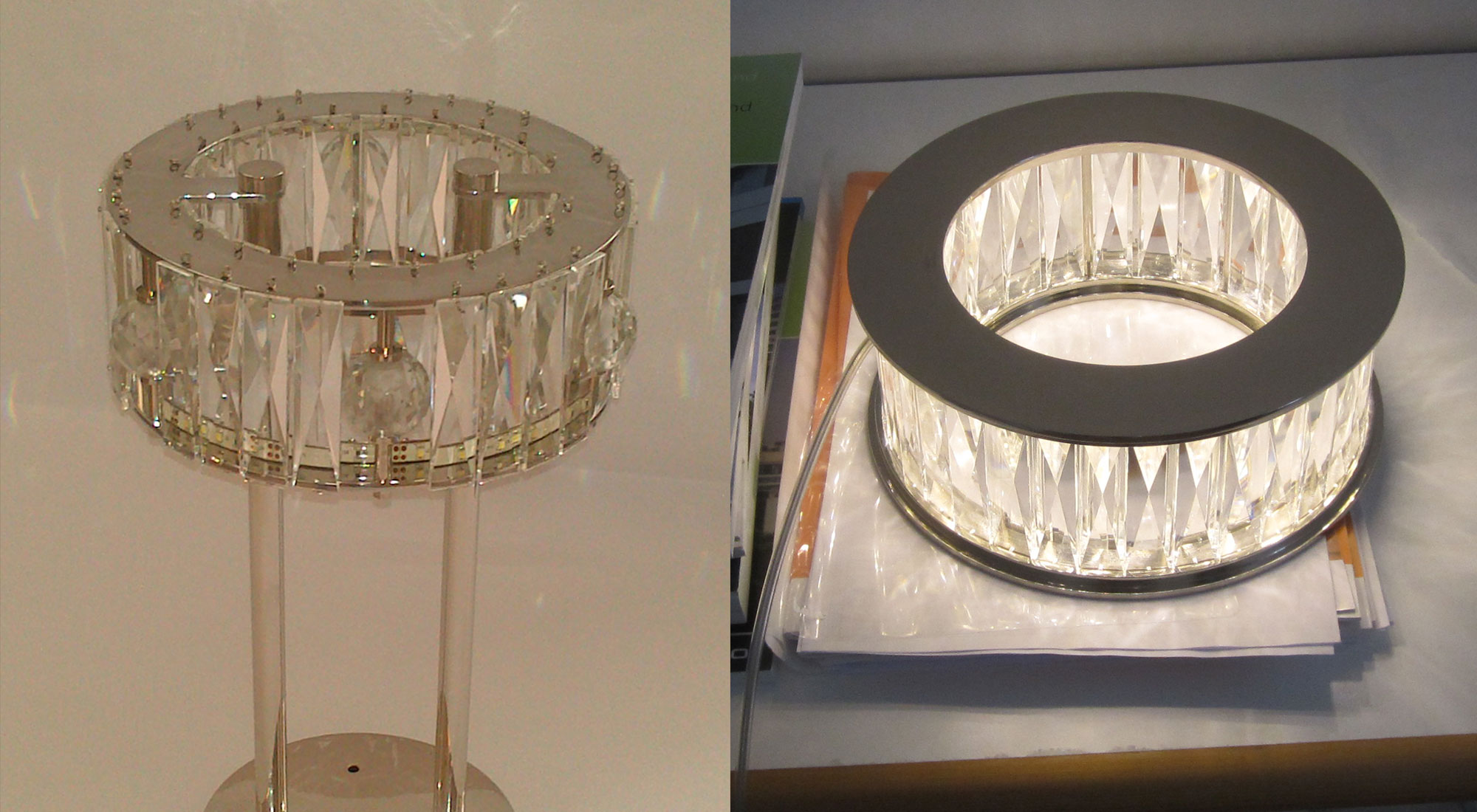 The first prototype of the ring-design and the final version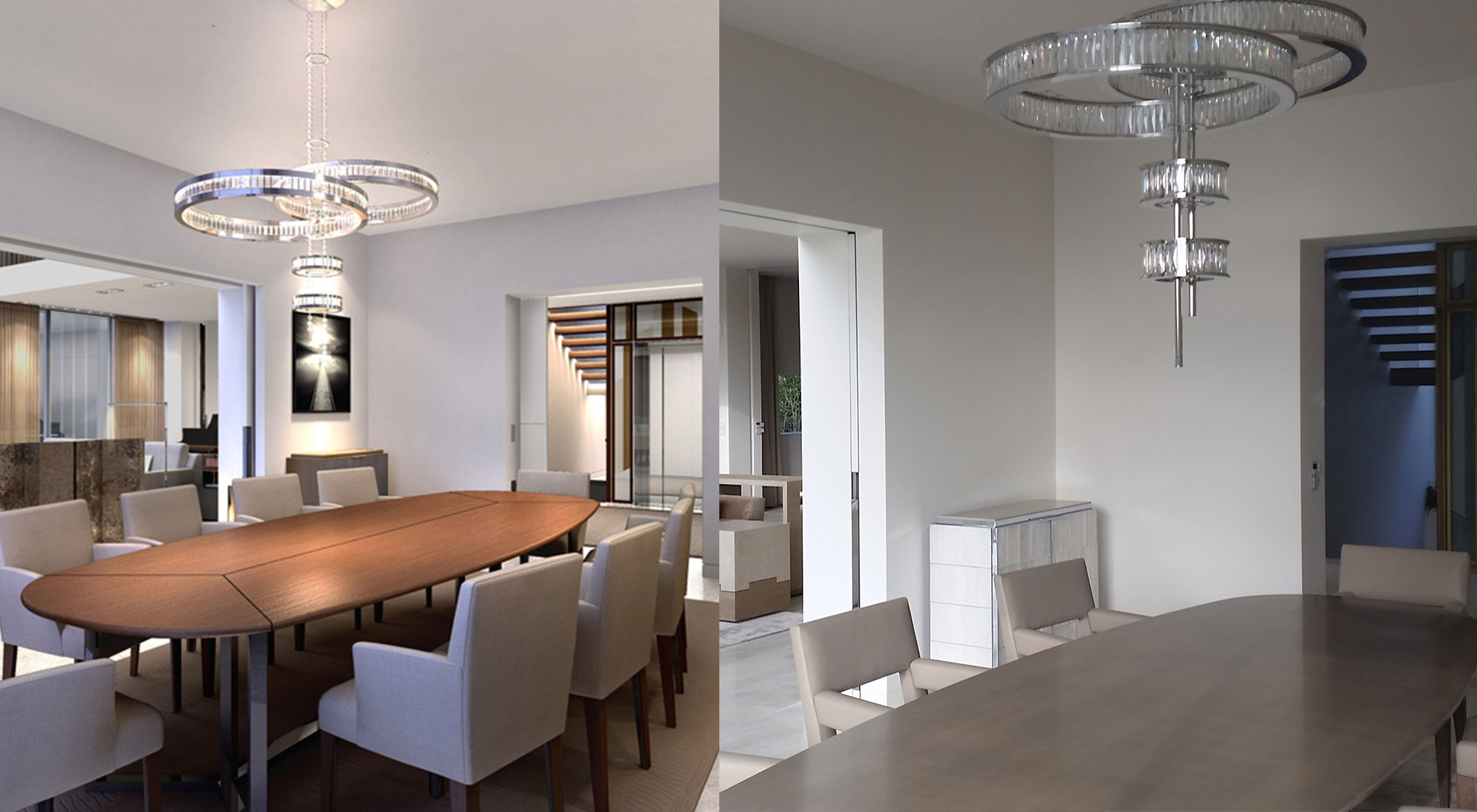 An early rendering vs. the real chandelier just after installation