Exclusive events with the flair of the Viennese "Gründerzeit"
Le Palais Sans Souci is the first of a series of investments to restore historic buildings throughout Vienna to cater for the needs of today's business and event industry.
The Sans Souci group leaves no need unfulfilled. Starting from plenty of indoor parking facilities to a wonderful garden, over modern multi media facilities and a state-of-the-art show kitchen, Winkelmayer, head of the Sans Souci Group, has thought about everything. All of this with highest regards to quality and authenticity!
Most of the ground floor reception rooms are crowned by the most beautiful chandelier Lobmeyr had to offer. According to the group's philosophy those splendid pieces are mostly originals from the 19th century.
Where not enough originals were available matching wall sconces were reconstructed based on the chandelier design or from actual pieces available.

Principal: Sans Souci Group
Building Type: Event Location
Location: Vienna, 2011
Architect: Norbert Winkelmayer
Services: Restoration, manufacture, installation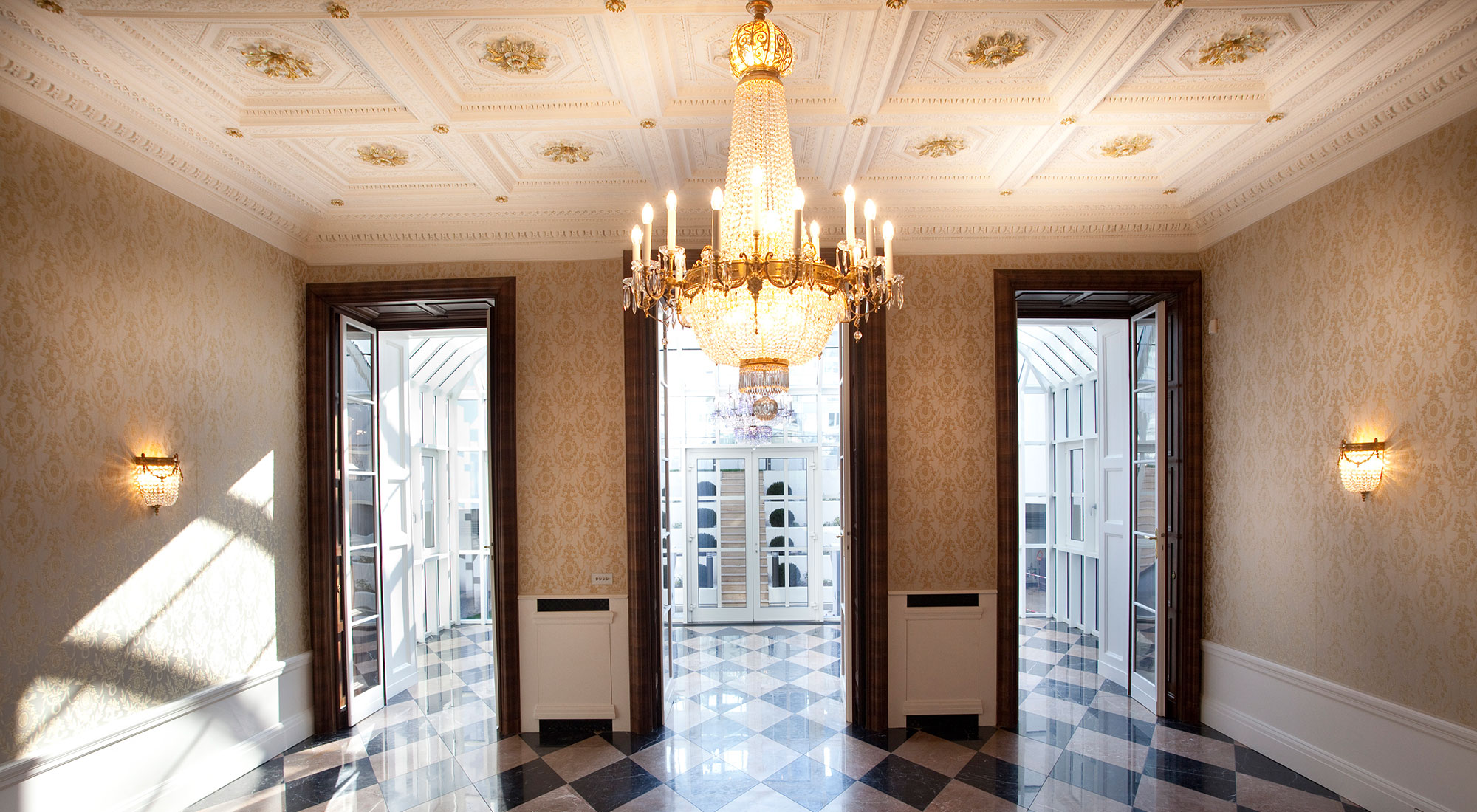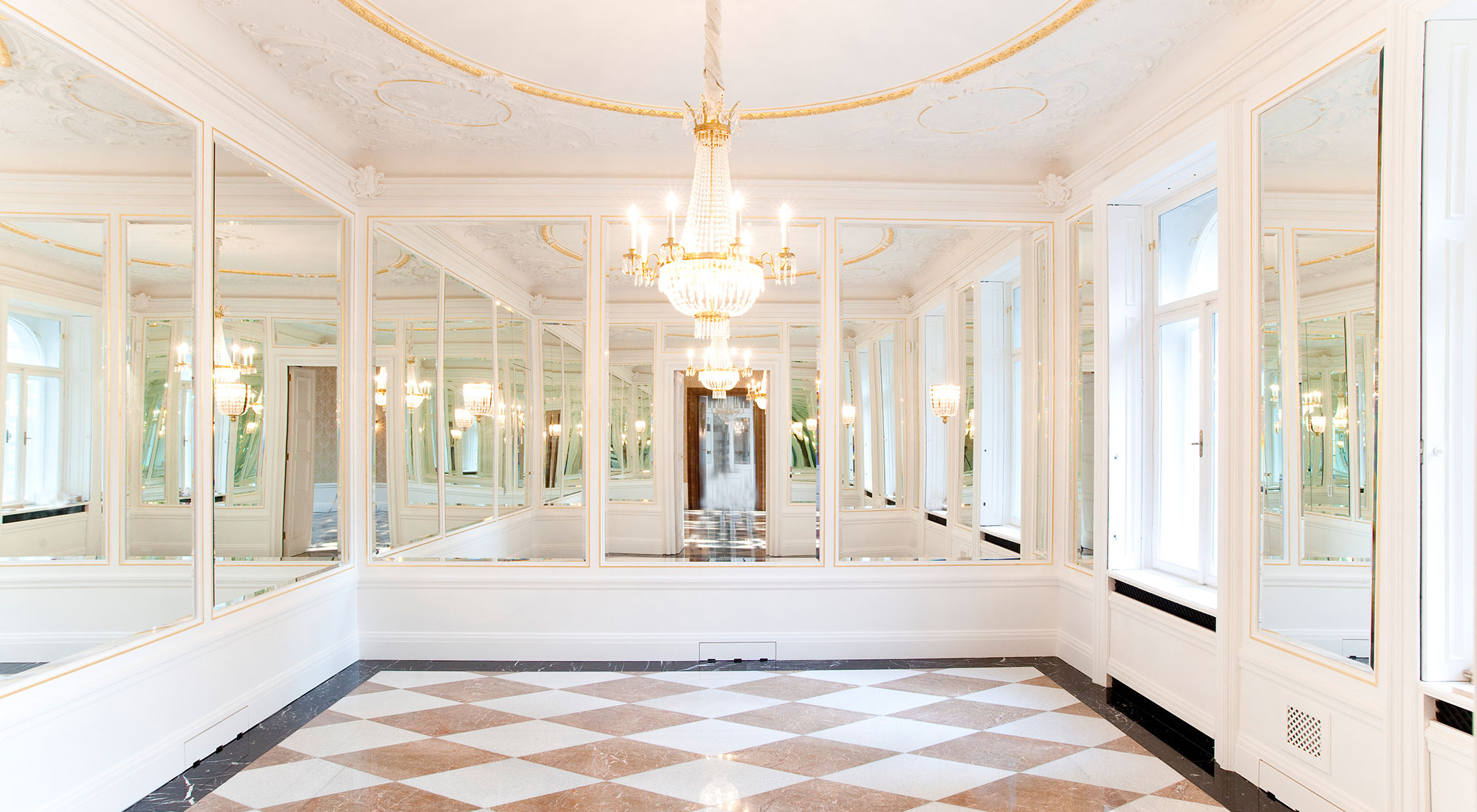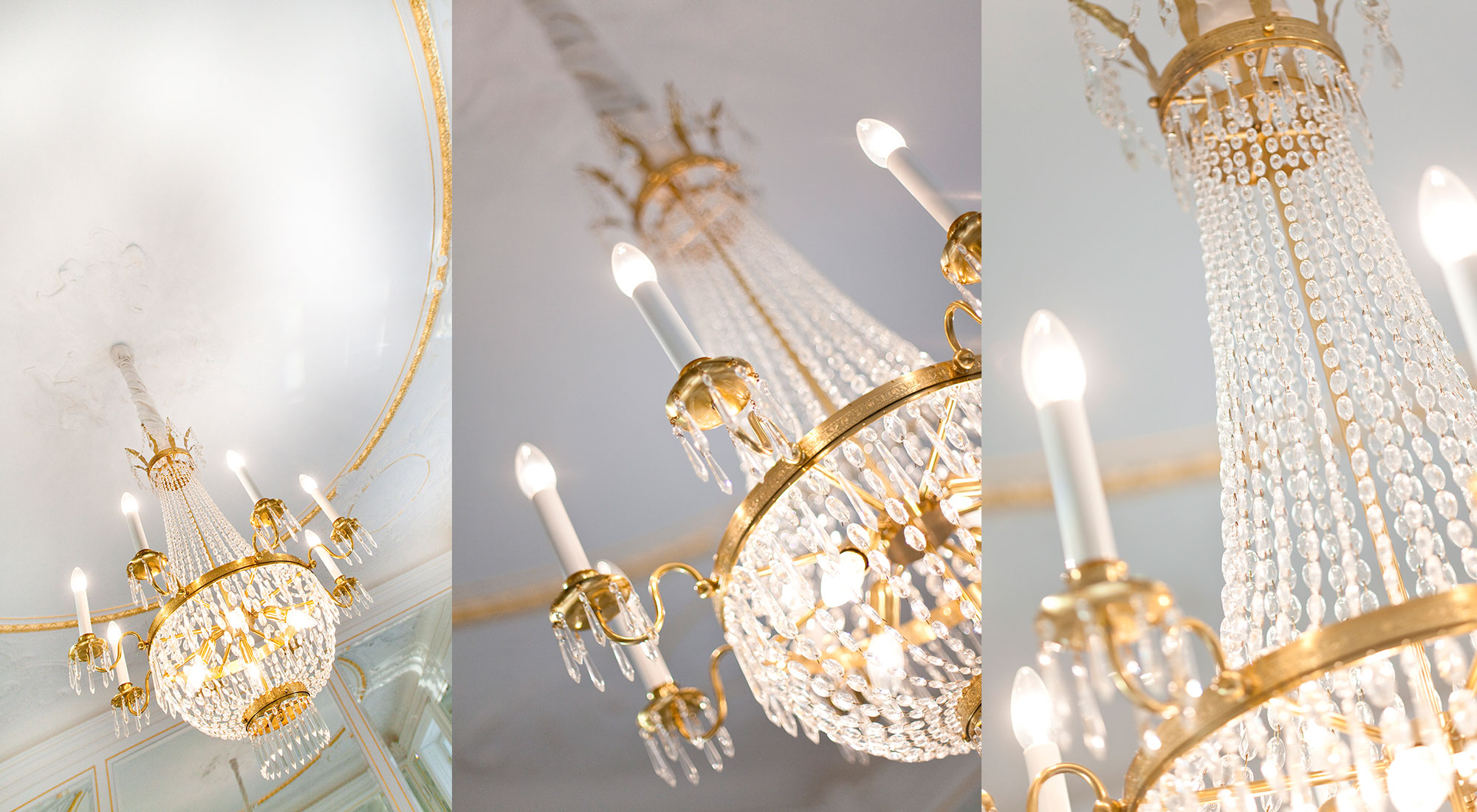 Detail of the Biedermeier chandelier
LOBMEYR PRODUCTS USED IN THIS PROJECT