Lighting concept for a luxurious beach villa in the Middle East
Chance led the steps of a businessman into our flagship store in Vienna. Impressed by what he saw he decided to give us the honour to manufacture the lighting fixtures for the main areas of his newly constructed beach villa. Many breathtaking designs from our archives were used in this project as well as some designs proposed by the architects we made according to the desires of the principal.
A wonderful opportunity was to create a monumental version of the famous chandelier designed by Josef Hoffmann in 1914 and to mount this as a pair, flanked by matching wall sconces in the grand salon.
The absolute highlight of this project is the Spiral Chandelier designed for the Megaron of Music in Athens which gives a breathtaking illumination for the staircase. This version of the Spiral is over 6 meters long.
Principal: Private
Building type: Private residence
Location: Middle East, 2010
Architect: Dada & Ass., Beirut
Chandelier design: Josef Hoffman, 1914; Stefan Rath, 2004; Nabil Dada, 2010
Services: Production and installation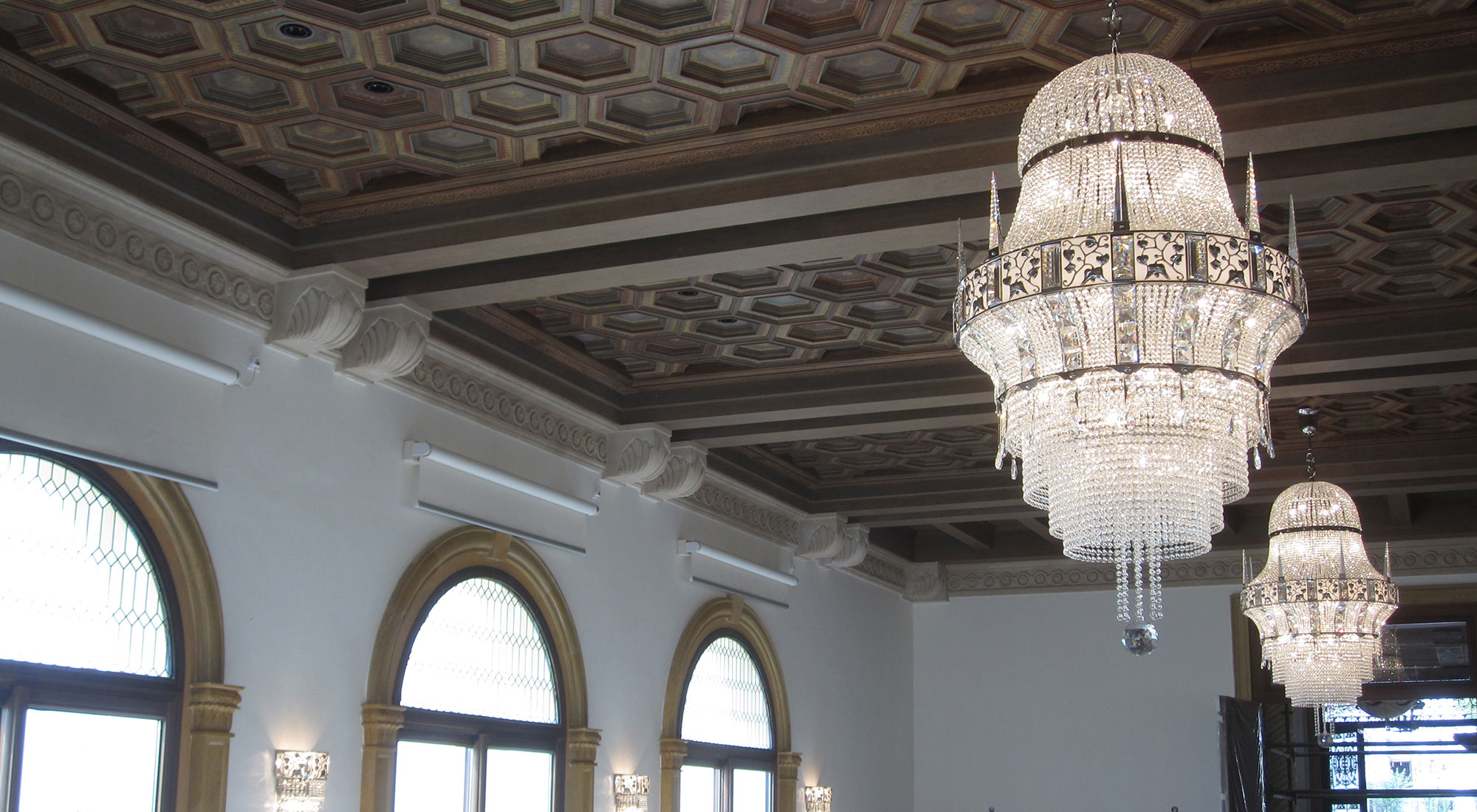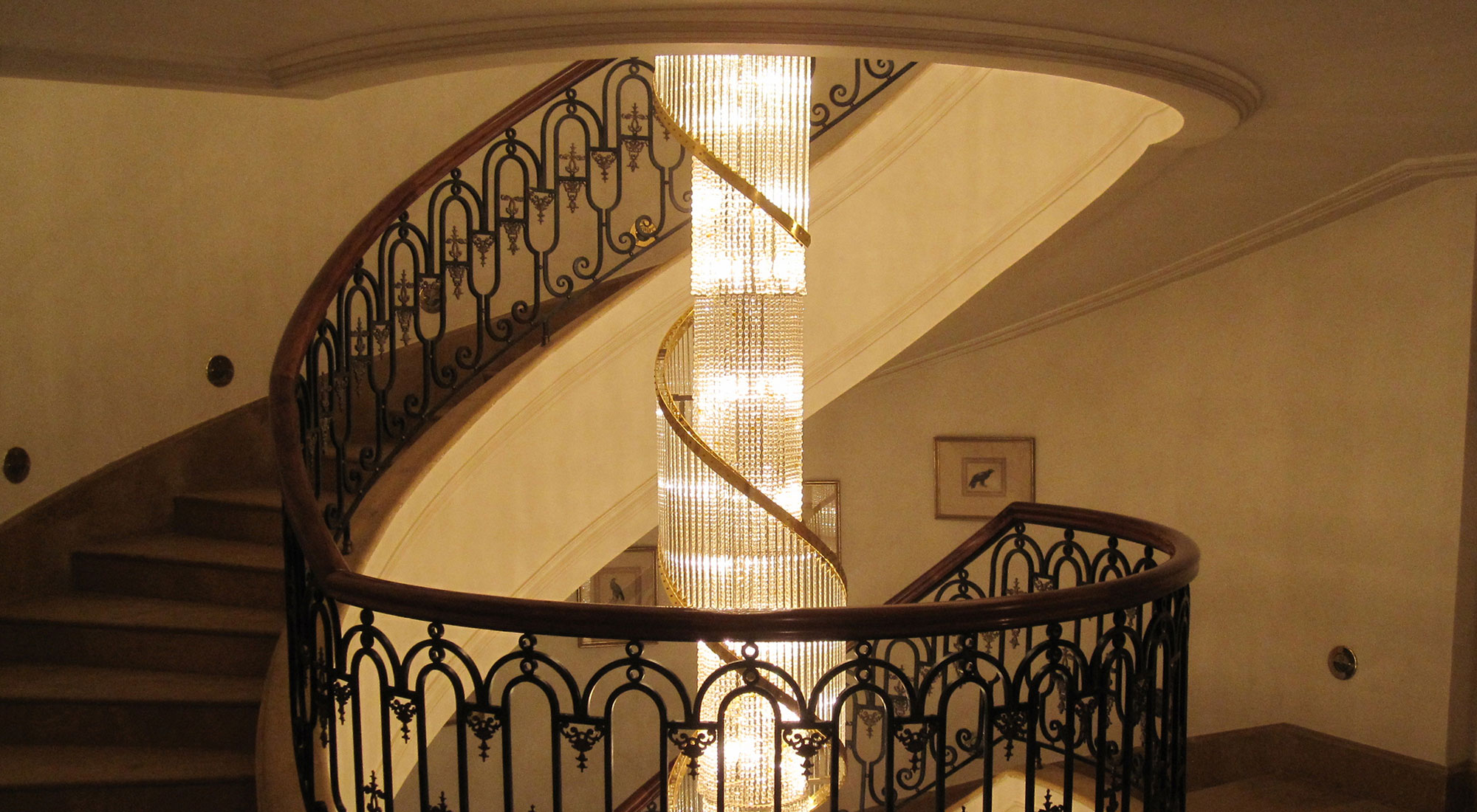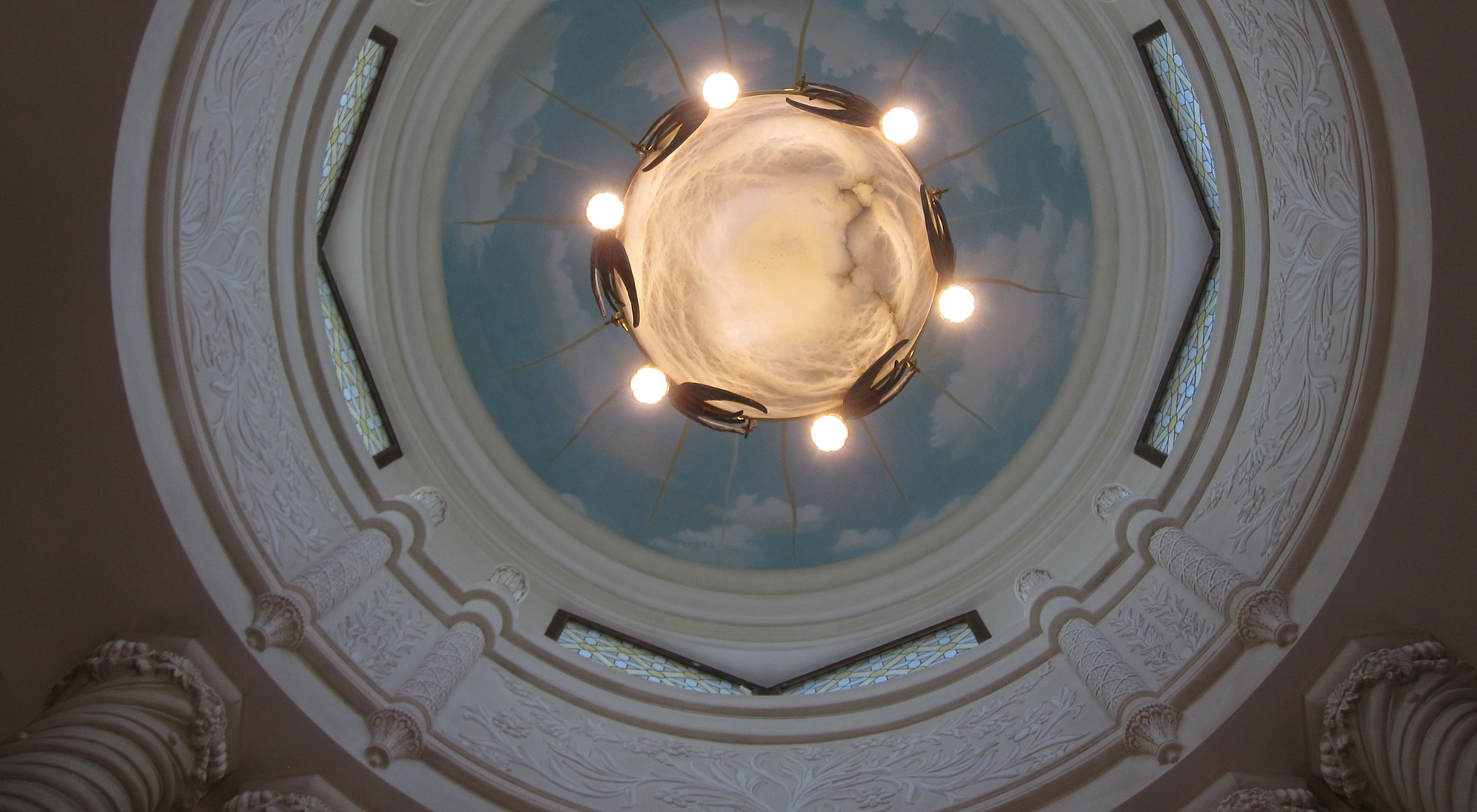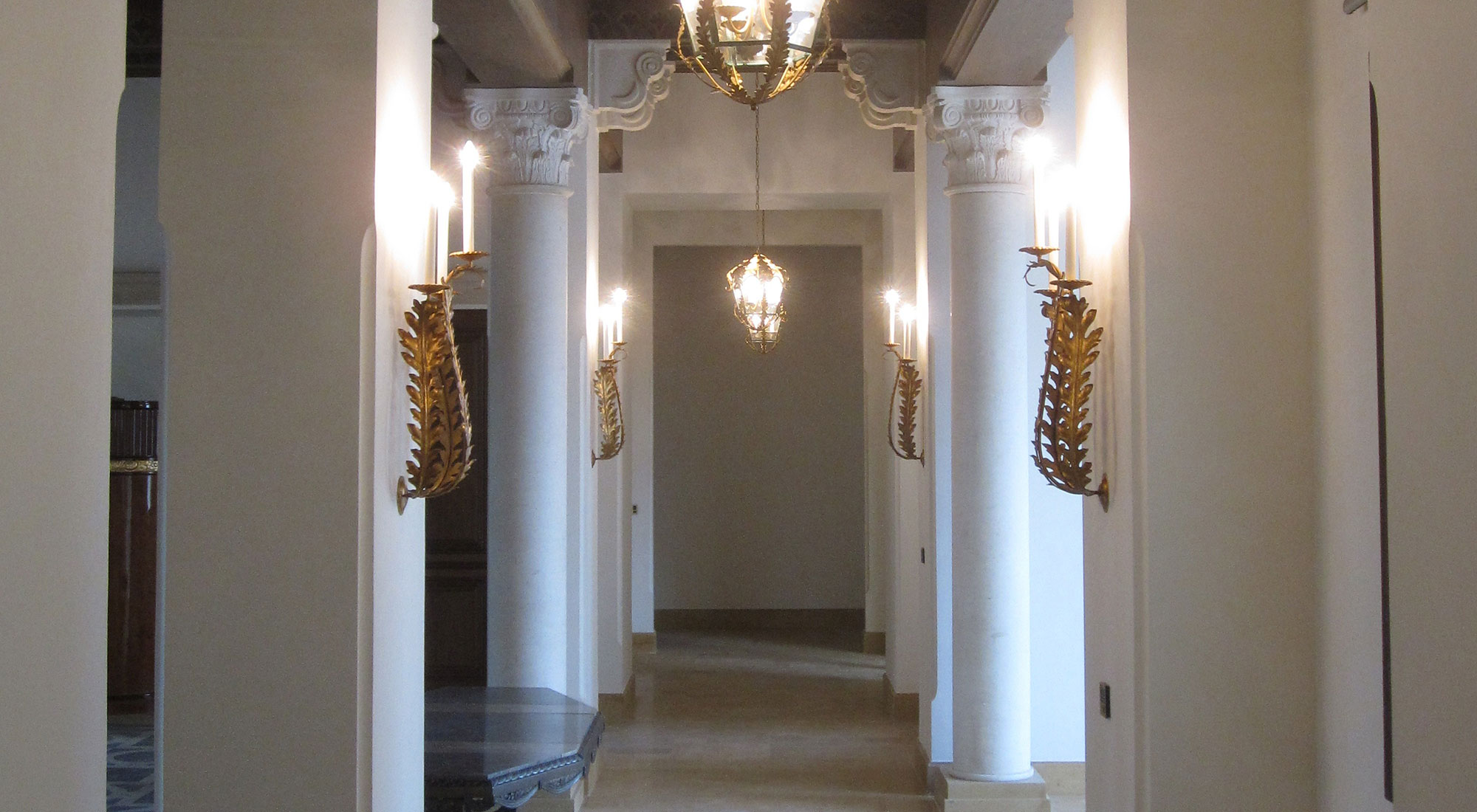 A hallway with custom wall sconces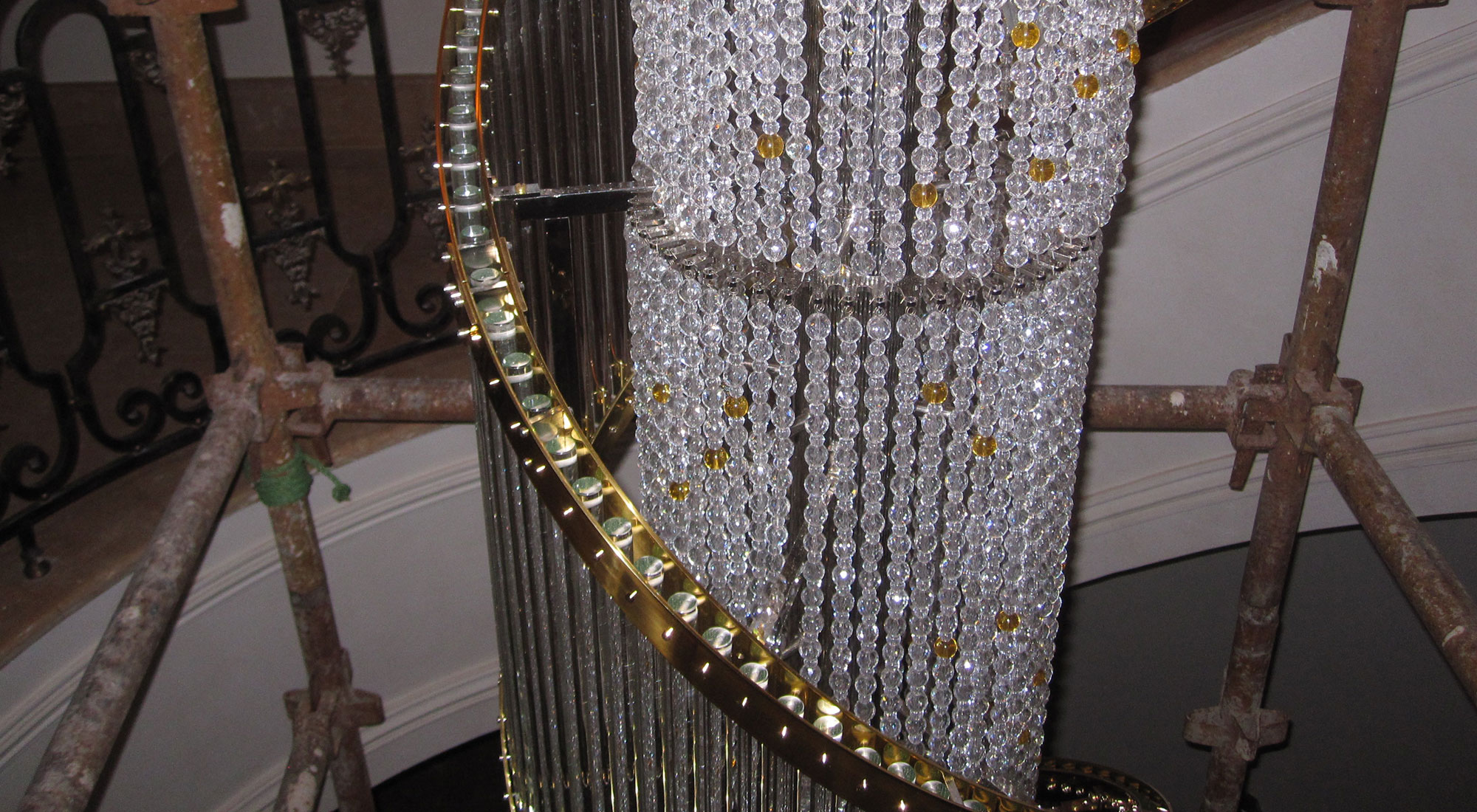 The spiral chandelier installation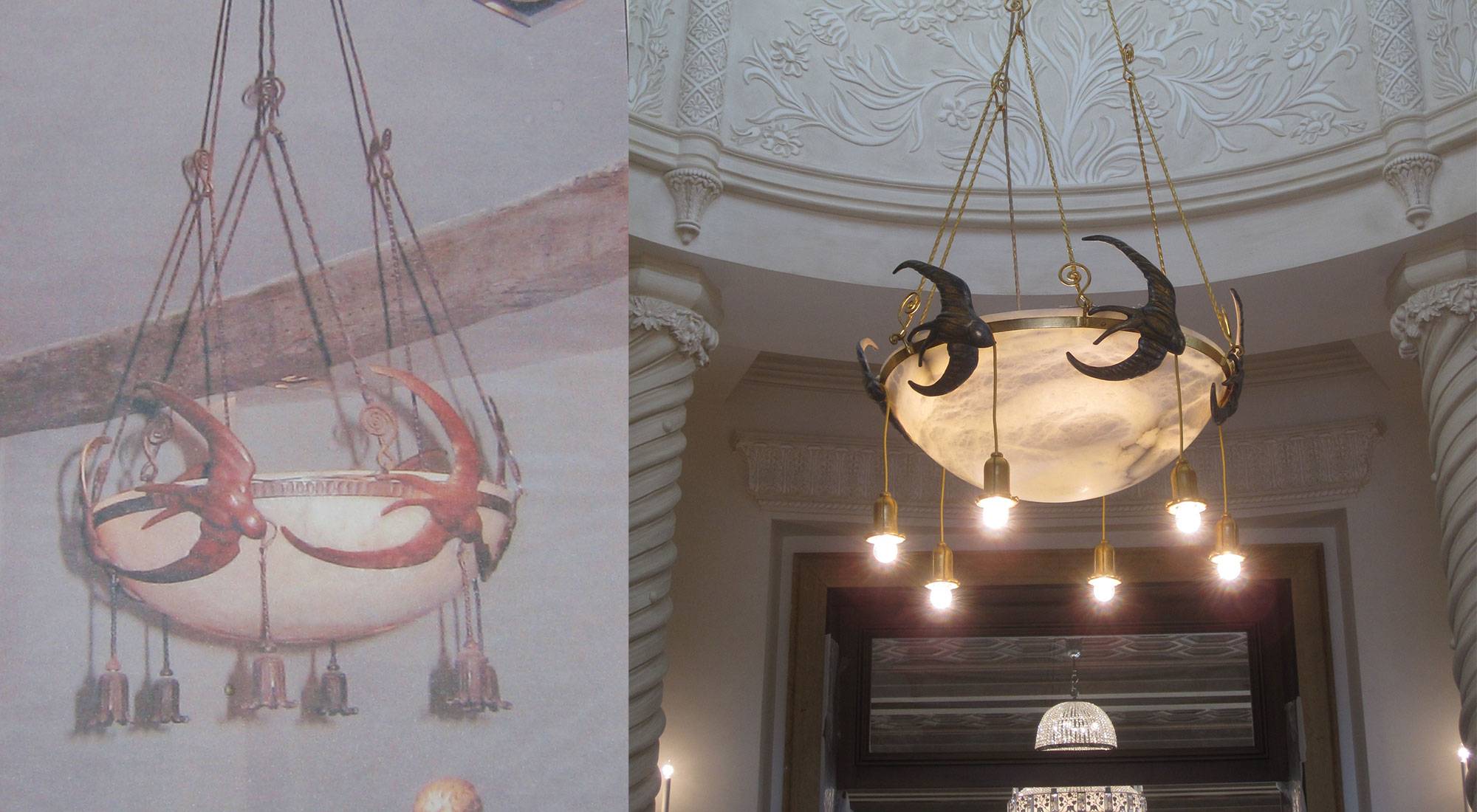 The inspirational picture and the lcustom lobby dome chandelier
LOBMEYR PRODUCTS USED IN THIS PROJECT