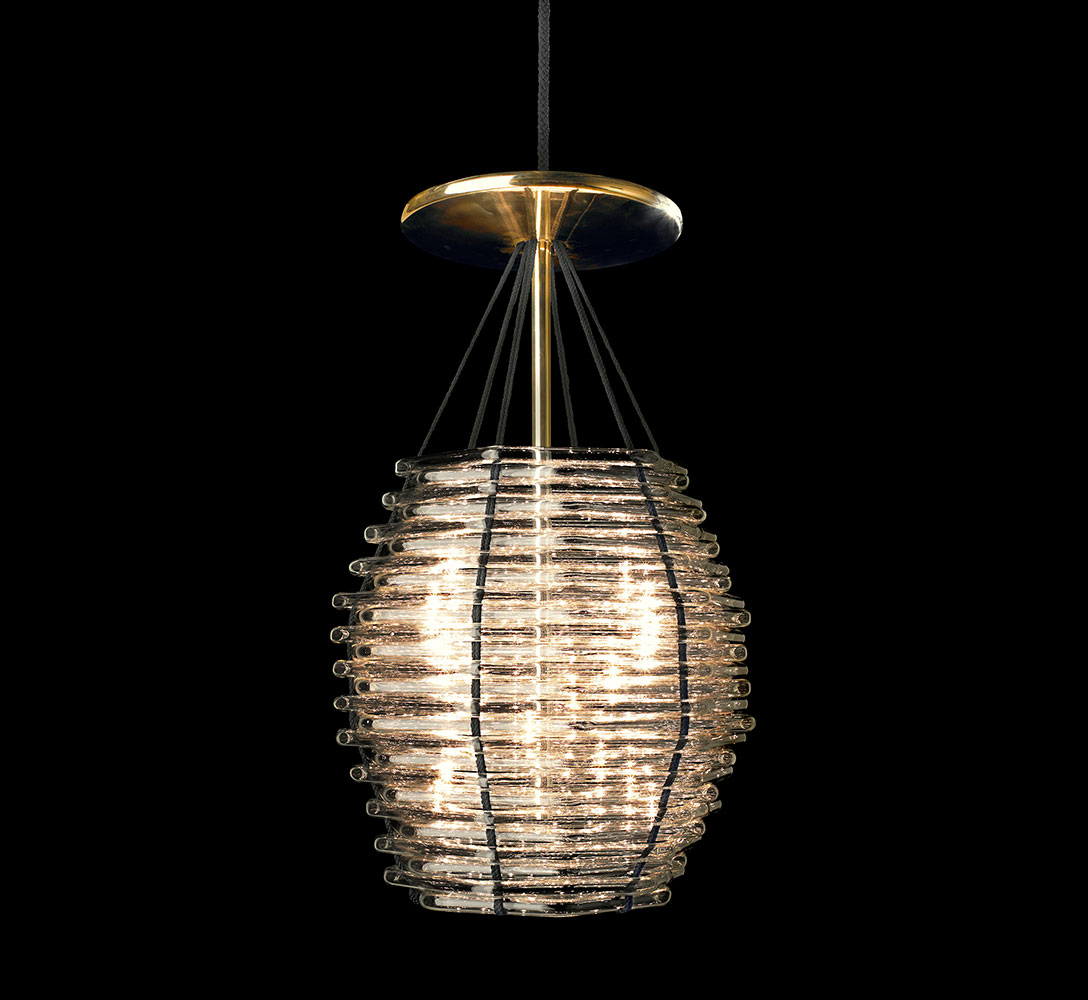 42482-G-12 in french gold finish with dark grey cords
Marco Dessí, 2010
Brass, lead-free crystal, silk cords
French gold finish
optional: nickel finish, smoked glass as -LT-version
Chandelier
42482-G-14: Ø: 38 cm, h: 69 cm; 11 kg
14x G4 halogen, max.W.: 280
42482-G-20: Ø: 52 cm, h: 90 cm; 15 kg
20x G4 halogen, max.W.: 400
Floor lamp
42482-G-14: Ø: 38 cm, h: 85-180 cm; 16 kg
14x G4 halogen, max.W.: 280
Ceiling light
42547-DL-14: Ø: 40 cm, h: 35-180 cm; 8 kg
14x G4 halogen, max.W.: 280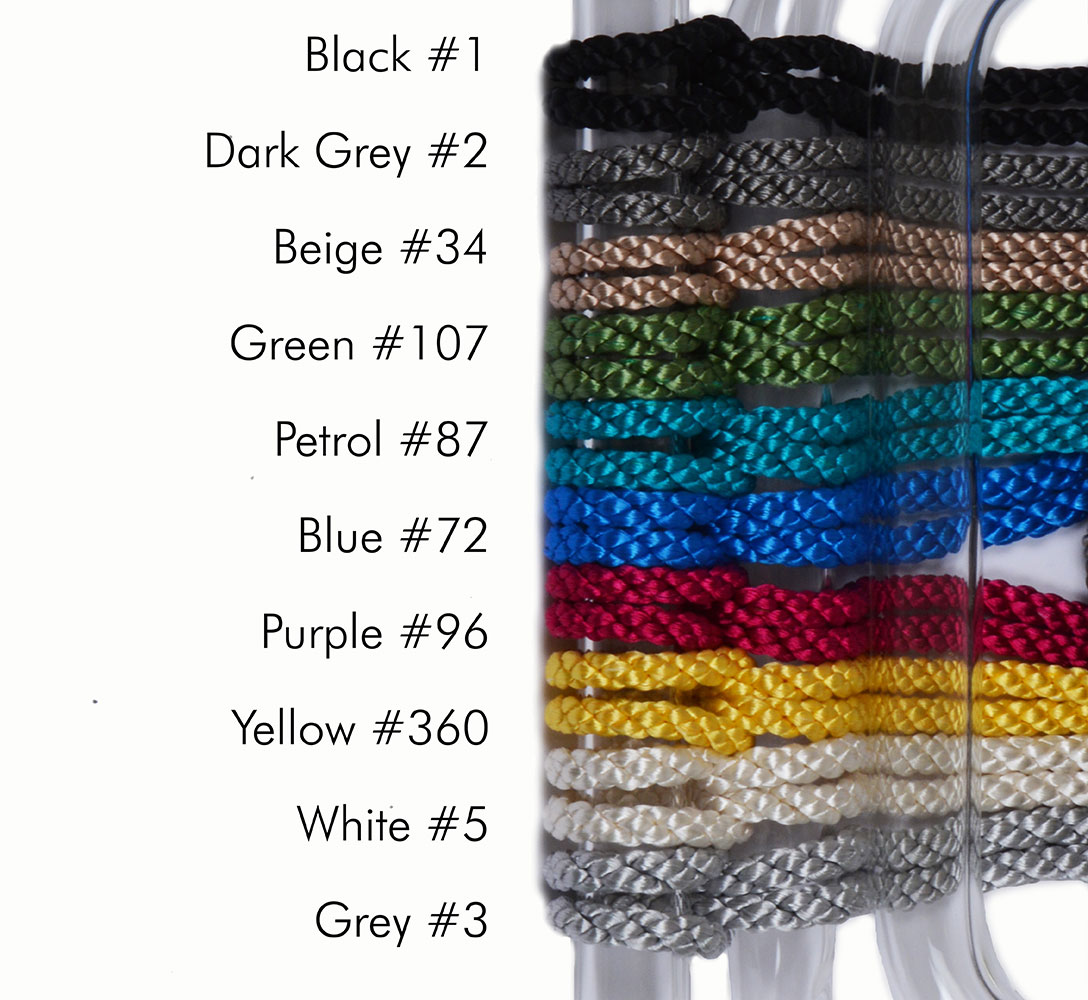 Marco's selection of cord colours out of over 240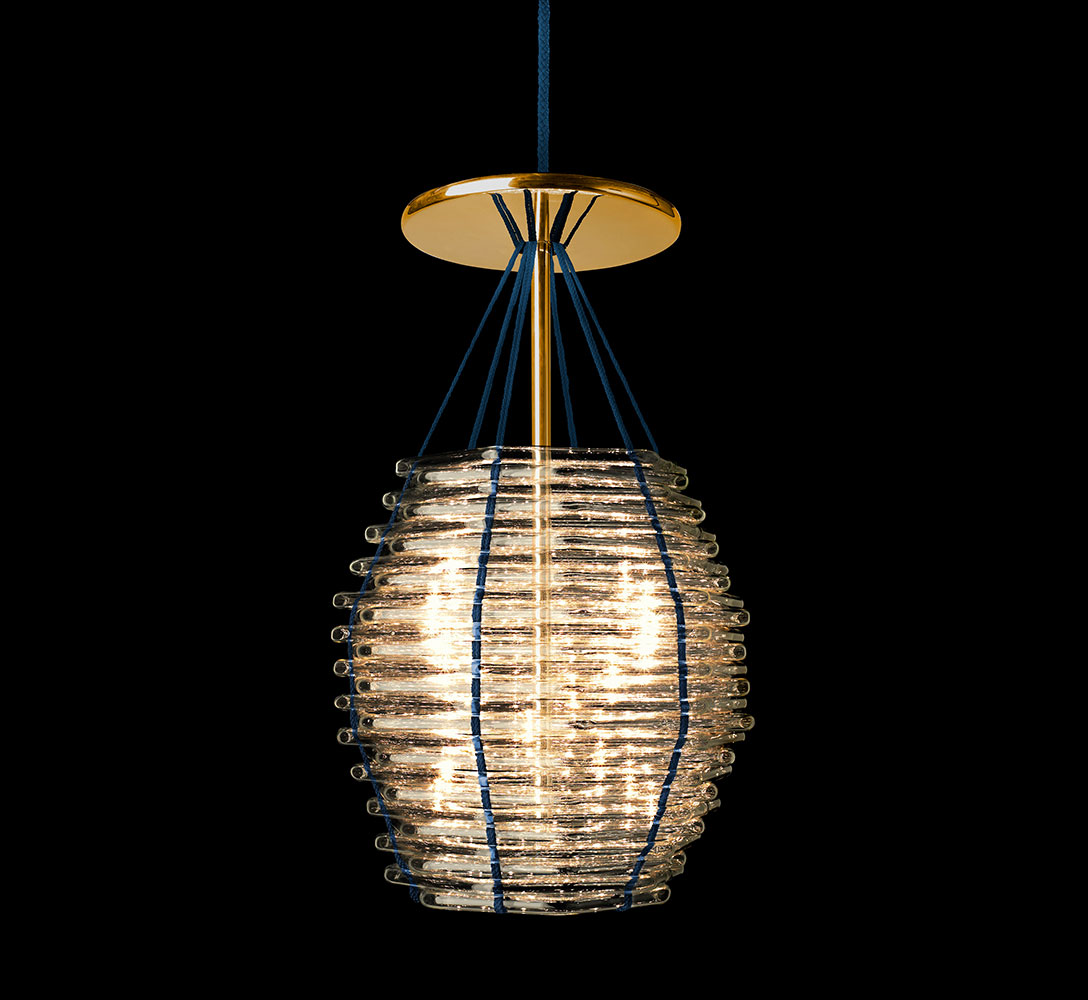 42482-G-14 in french gold with blue cords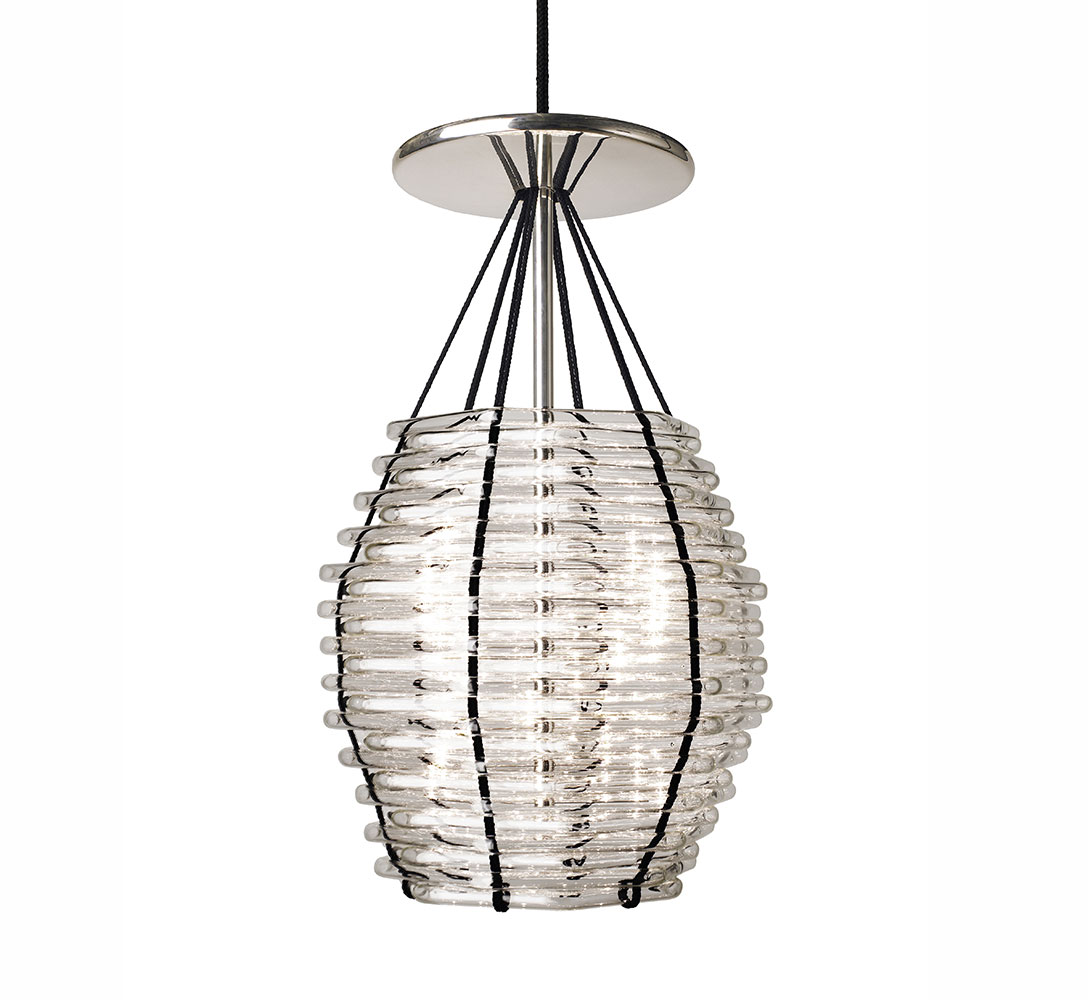 42482-LT-20 in nickel finish with smoked glass and black cords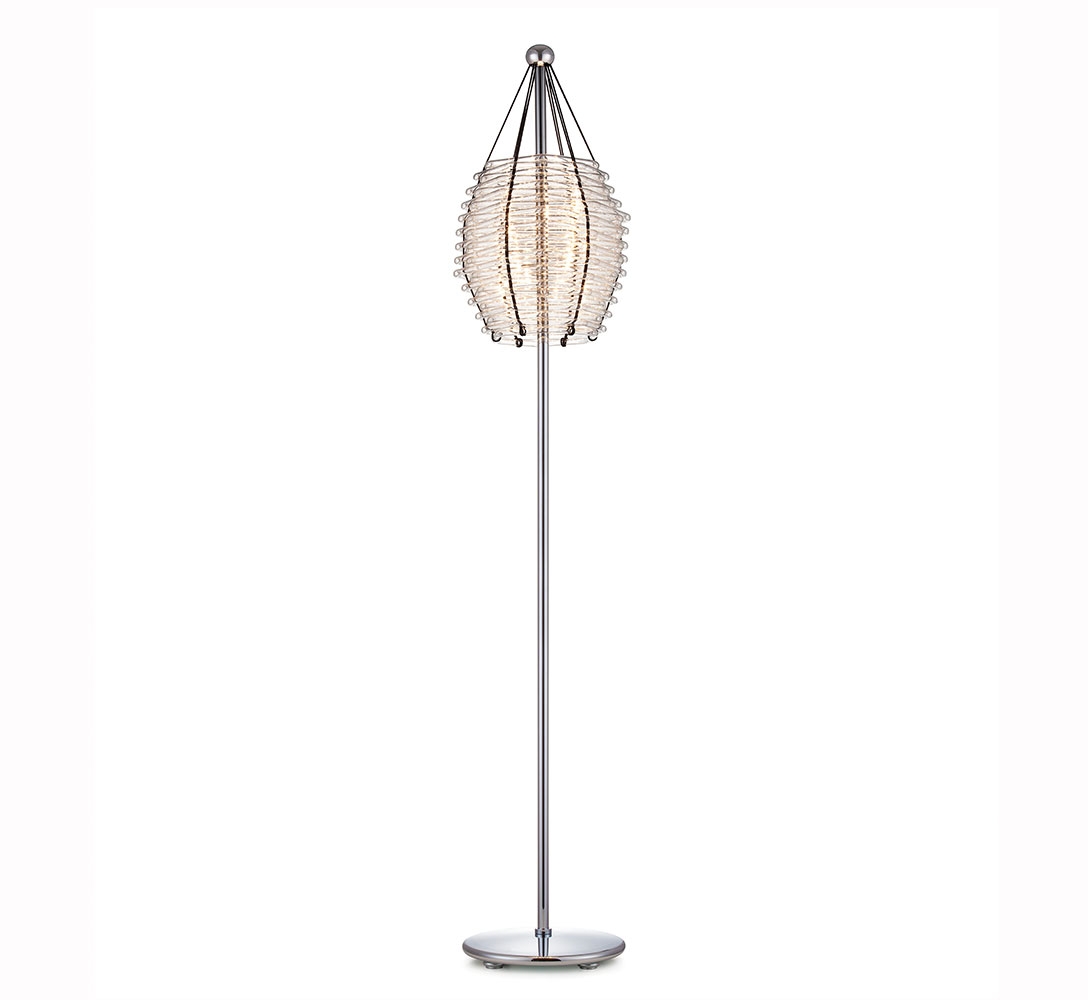 42529-BL-14 in nicke finish at 180 cm height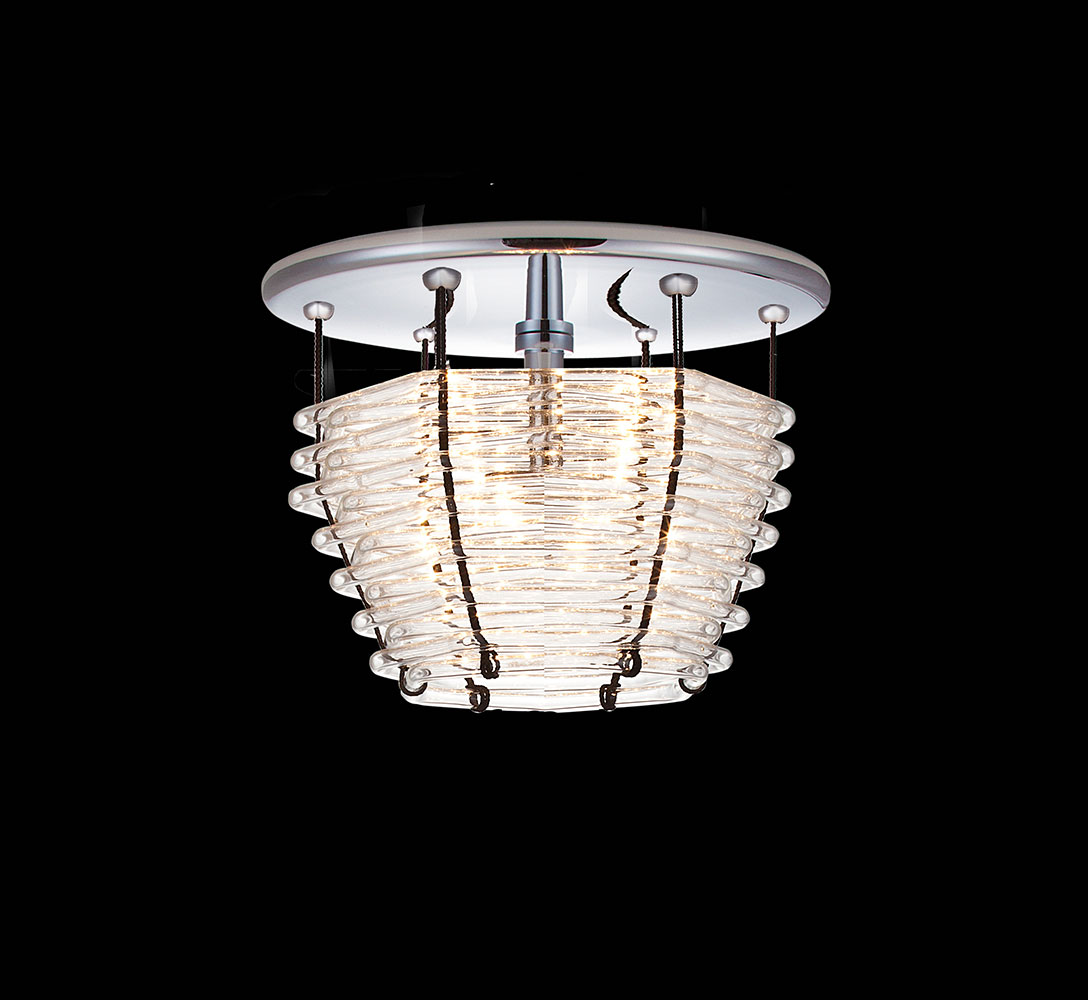 42547-DL-14 in nickel finish with black cords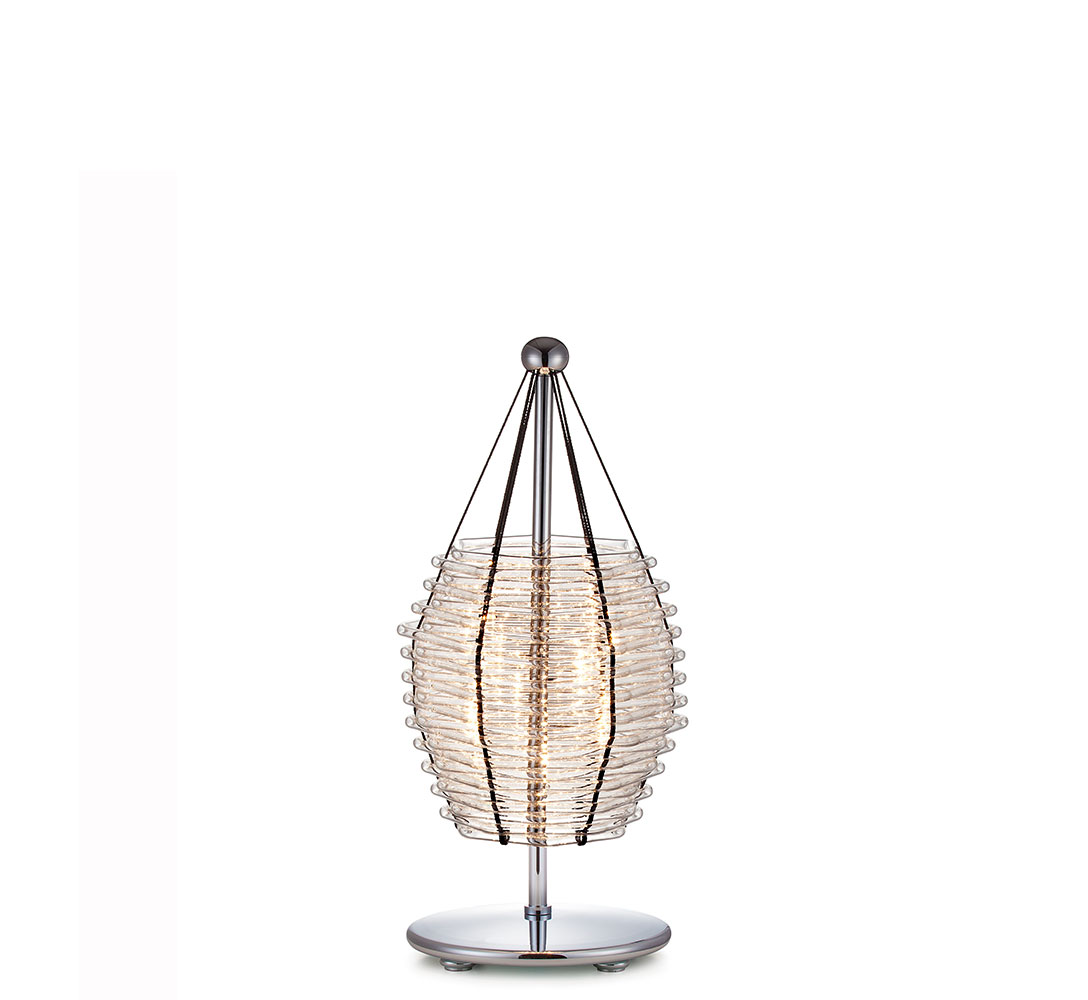 42529-BL-14 in nicke finish at 85 cm height
The starting point for Dessí's design was the reproduction of an early baroque glass-arm-chandelier from Schloss Hof palace which is a classic Lobmeyr model today. Marco Dessí approached the project to not only reinvent the use of those glass-arms, but drew upon the vast variety of different types of chandeliers to carry over this technique to a totally new application.
Inspired by the shape of traditional lanterns, he was weaving a basket-like structure using hexagonally bent glass tubes in combination with silken cords. The lighting unit was selected to be a twisted spiral on a slim pole with halogen bulbs.
The silken cordsleave room to create bespoke variants to match the ambience of the perspective room. The LT-version with smoked glass give extra body and a darker accent.
LOBMEYR PROJECTS WITH THIS PRODUCT