Chandeliers and sconces for the foyer and the auditorium
When the New York Metropolitan Opera opened on September 13th, 1966, the first applause went to the twelve chandeliers that rose towards the ceiling with the first curtain. On the opening night audience and journalists were startlingly impressed by Starburst Chandeliers from Vienna, a gift to the United States of America by the Republic of Austria out of gratitude for the ERP-program after World War II.
The design comes from the pencil of Hans Harald Rath, company owner of those days, who worked in close collaboration with the architect. The fixture was also a bow towards the present space age resembling distant galaxies. The foyer chandeliers visible from greater distance soon developed to become the landmark of the Met. This is the greatest praise for us.
Principal: Metropolitan Opera, New York
Building type: Opera
Location: New York, 1966
Architect: Wallace K. Harrison
Chandelier design: Hans Harald Rath
Services: Design, manufacture, restoration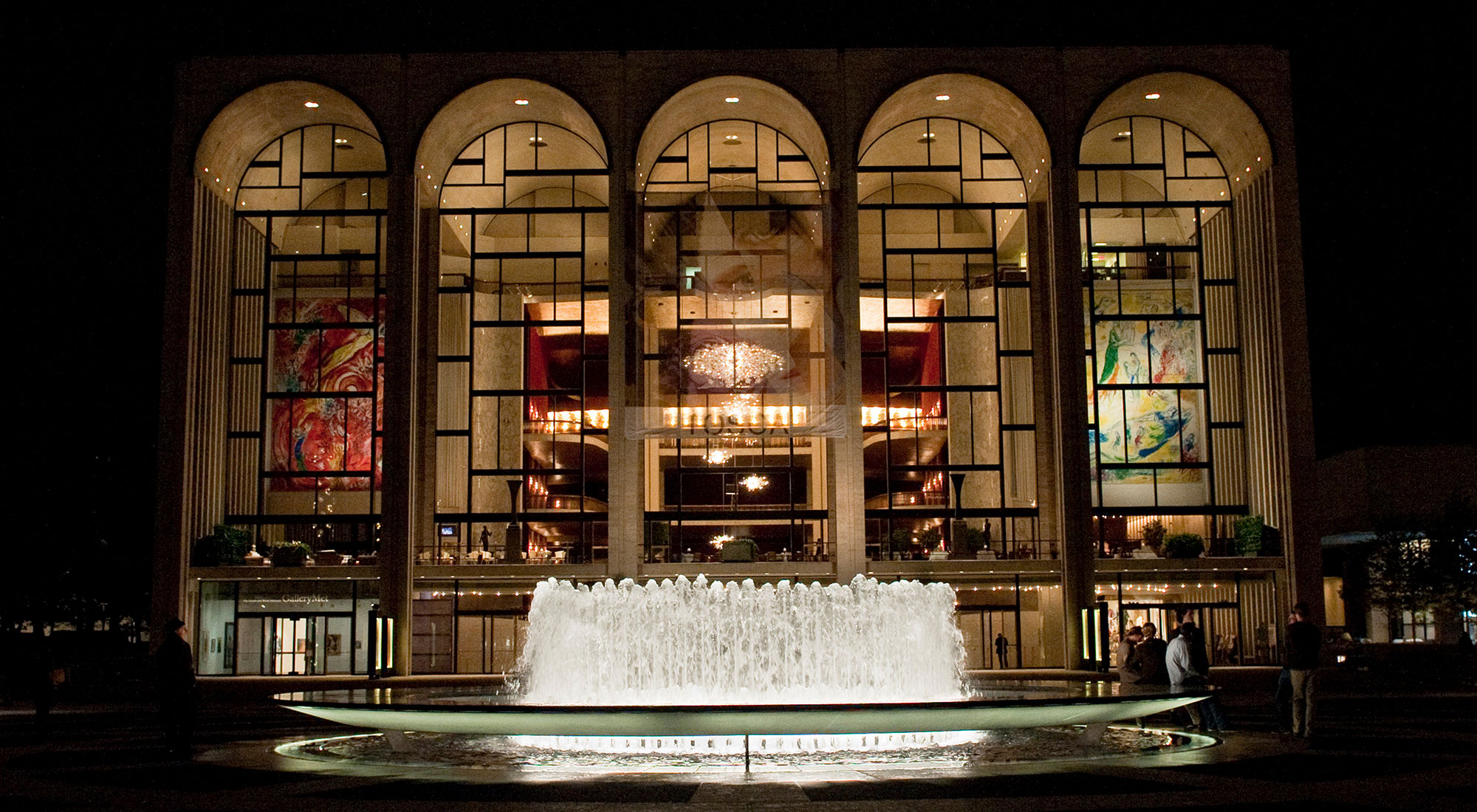 The landmark facade of the Met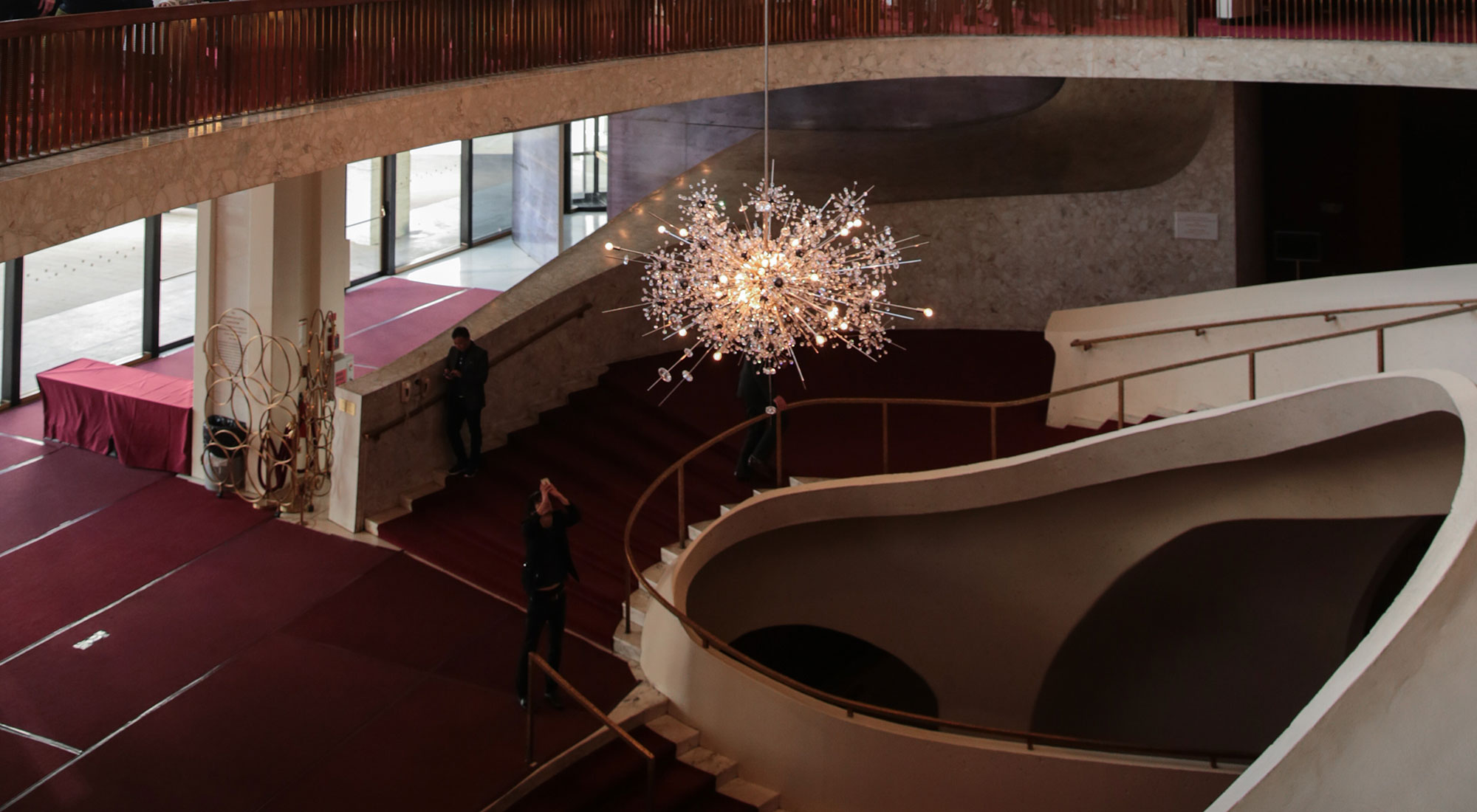 The Foyer seen from Grand Tier level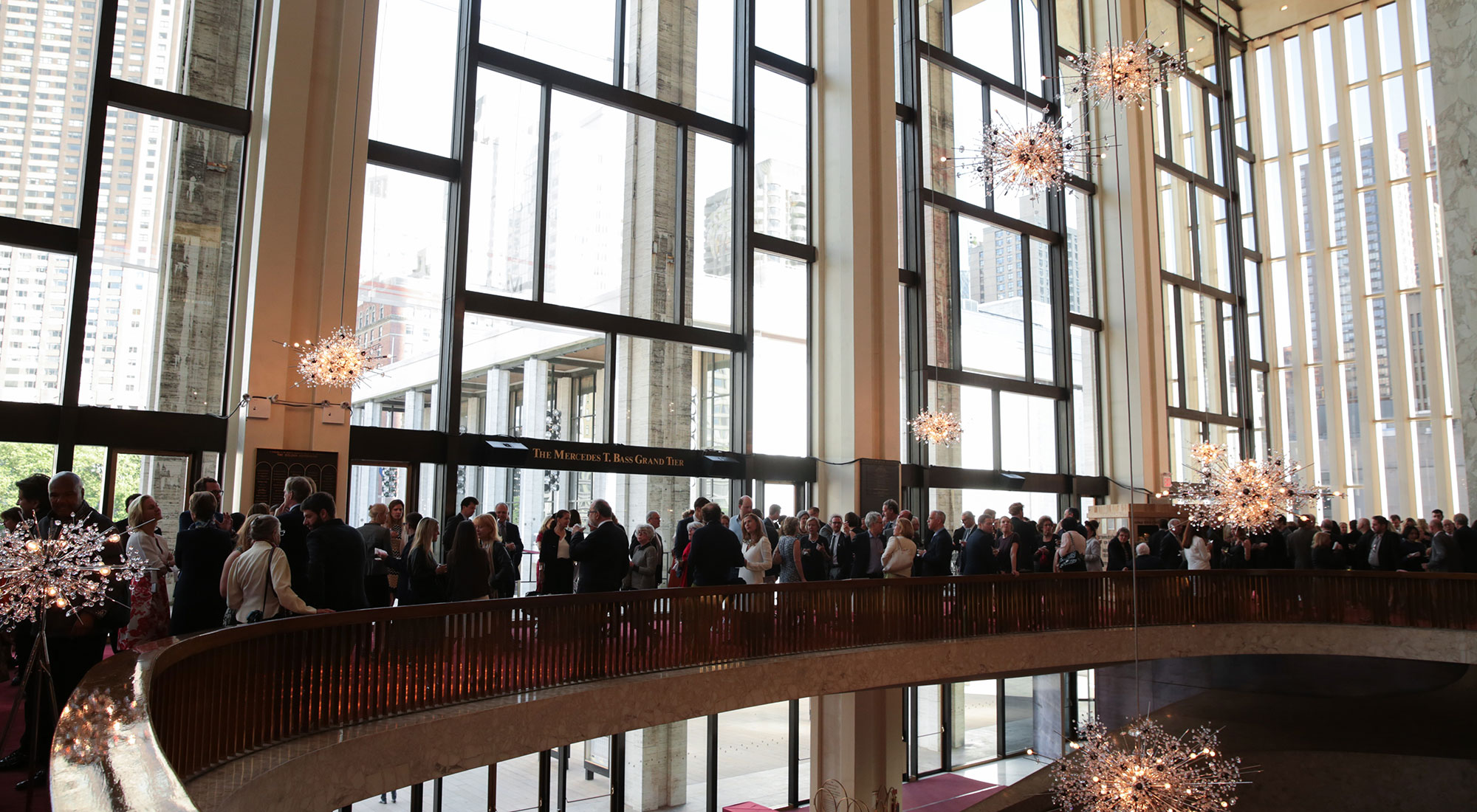 The Grand Tier during the 50 year anniversary of the chandeliers' installation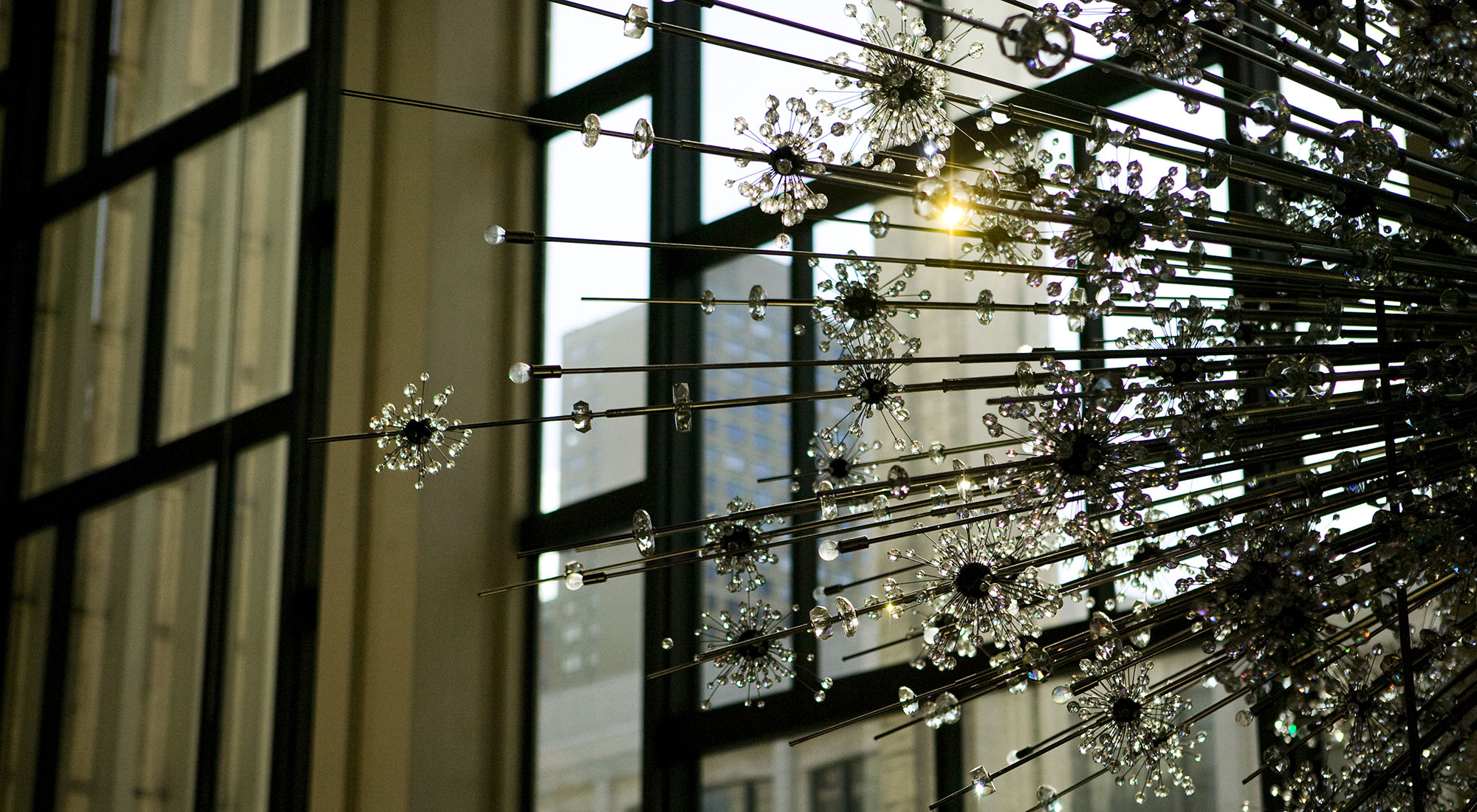 A detail of the Foyer chandelier
LOBMEYR PRODUCTS USED IN THIS PROJECT