Chandeliers for their houses in Vienna
As a budget hotel chain Motel One follows a unique philosophy: to offer a few things but those must count. Beate Ohnesorge, Motel Ones Art Director executes this principle by the book to perfection. For the lobbies of the two prime houses in Vienna only a classical Lobmeyr Baroque Chandelier would be that finishing touch.
Quite obvious in the marvelous Opera branch in a historic city palais. But a bit of a surprise in the newly-built high-rise near Viennas central train station. With famous Belvedere Palace in the near vicinity one gets an idea of the sure instinct of art direction.
With two medium sized chandelier across two major hotel buildings this might seem a insignificant job. But the sincere appretiation expressed by all involved made this one of the most rewarding projects for the hospitality industry.
Principal: Motel One
Building type: Hotel
Location: Vienna, 2014-15
Art Direction: Beate Ohnesorge
Chandelier design: Josef Zahn, 1780
Services: Manufacture, installation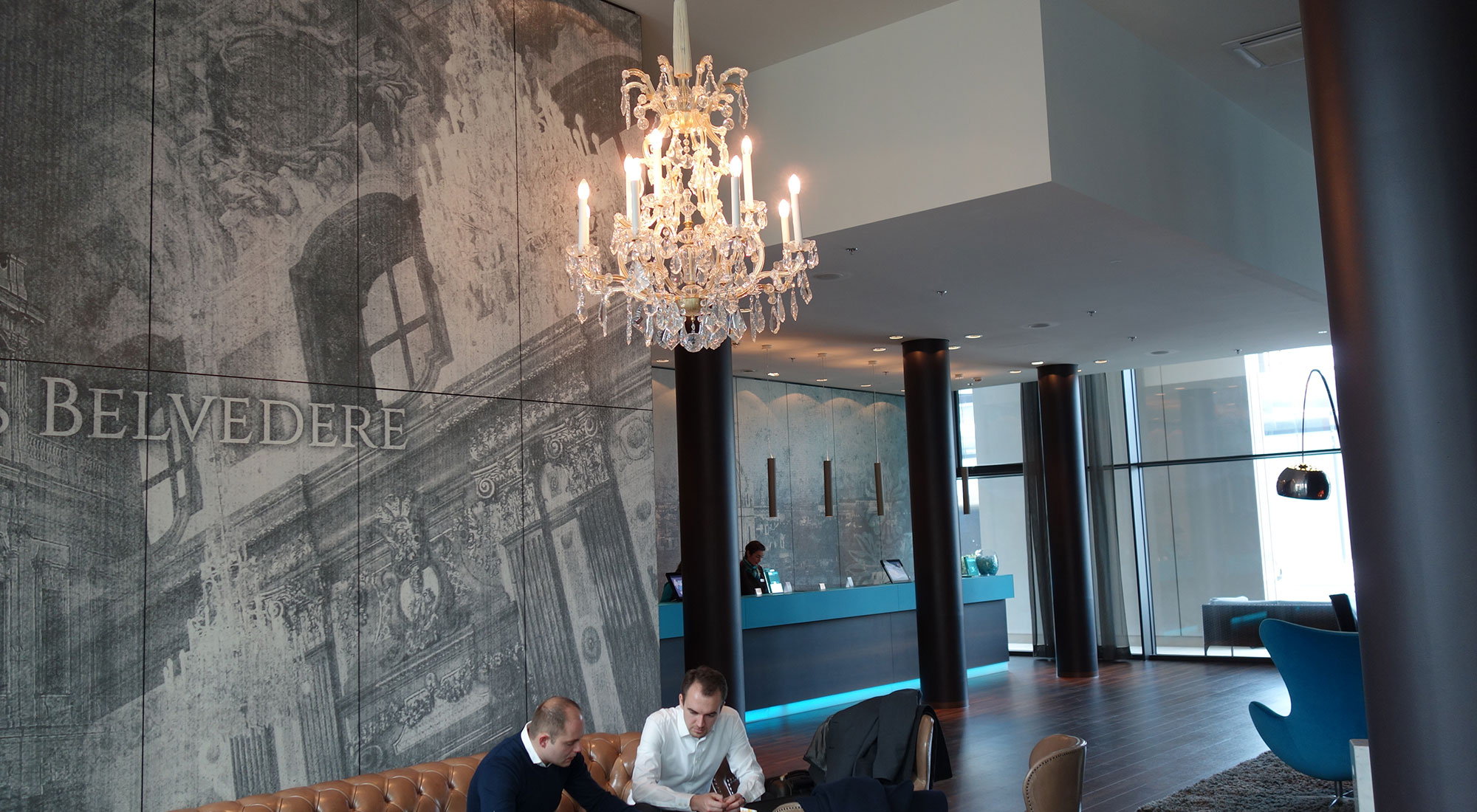 A small Maria Theresia baroque chandelier in the 'Hauptbahnhof' branch lobby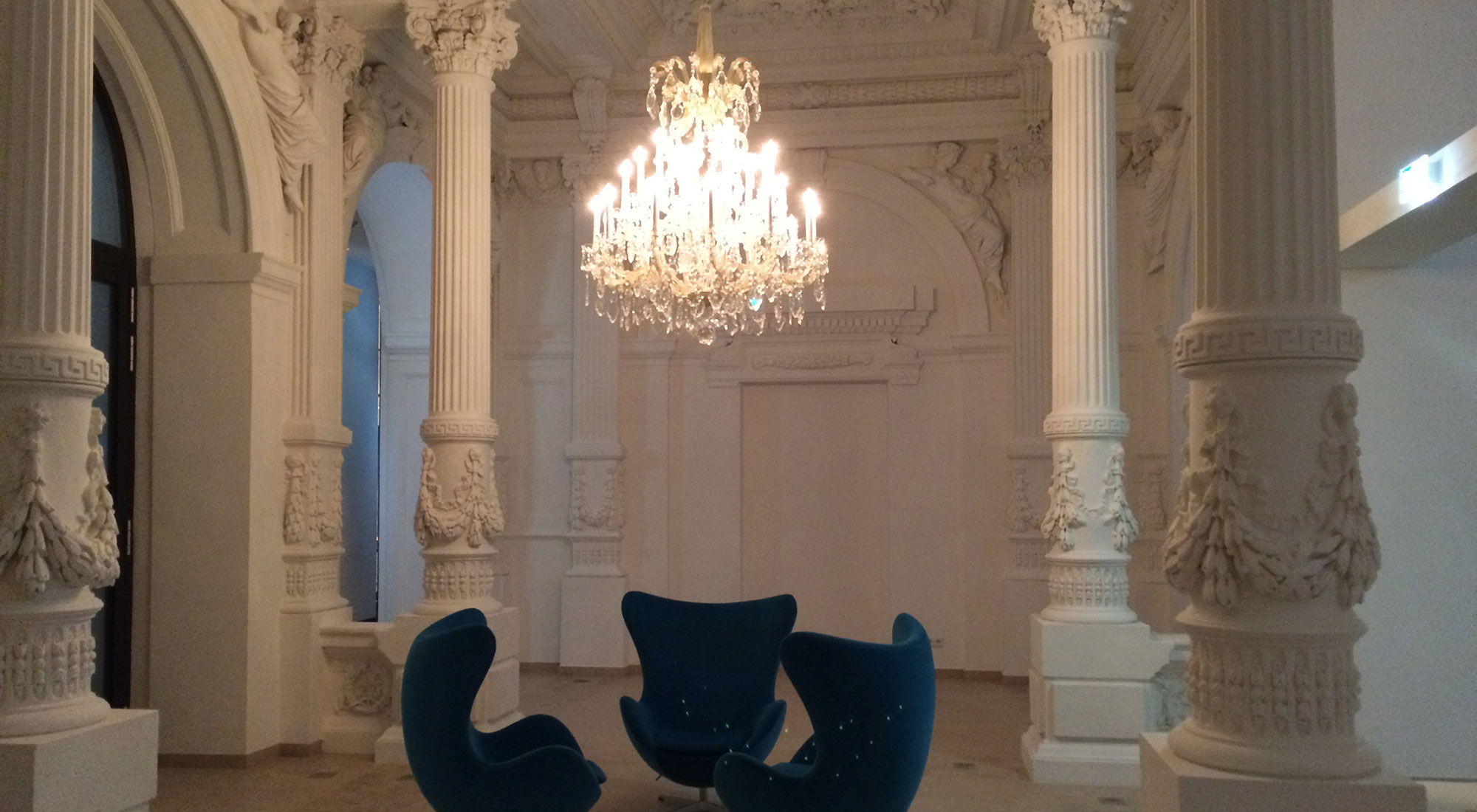 A Lobmeyr classic conversing with three genuine Egg Chairs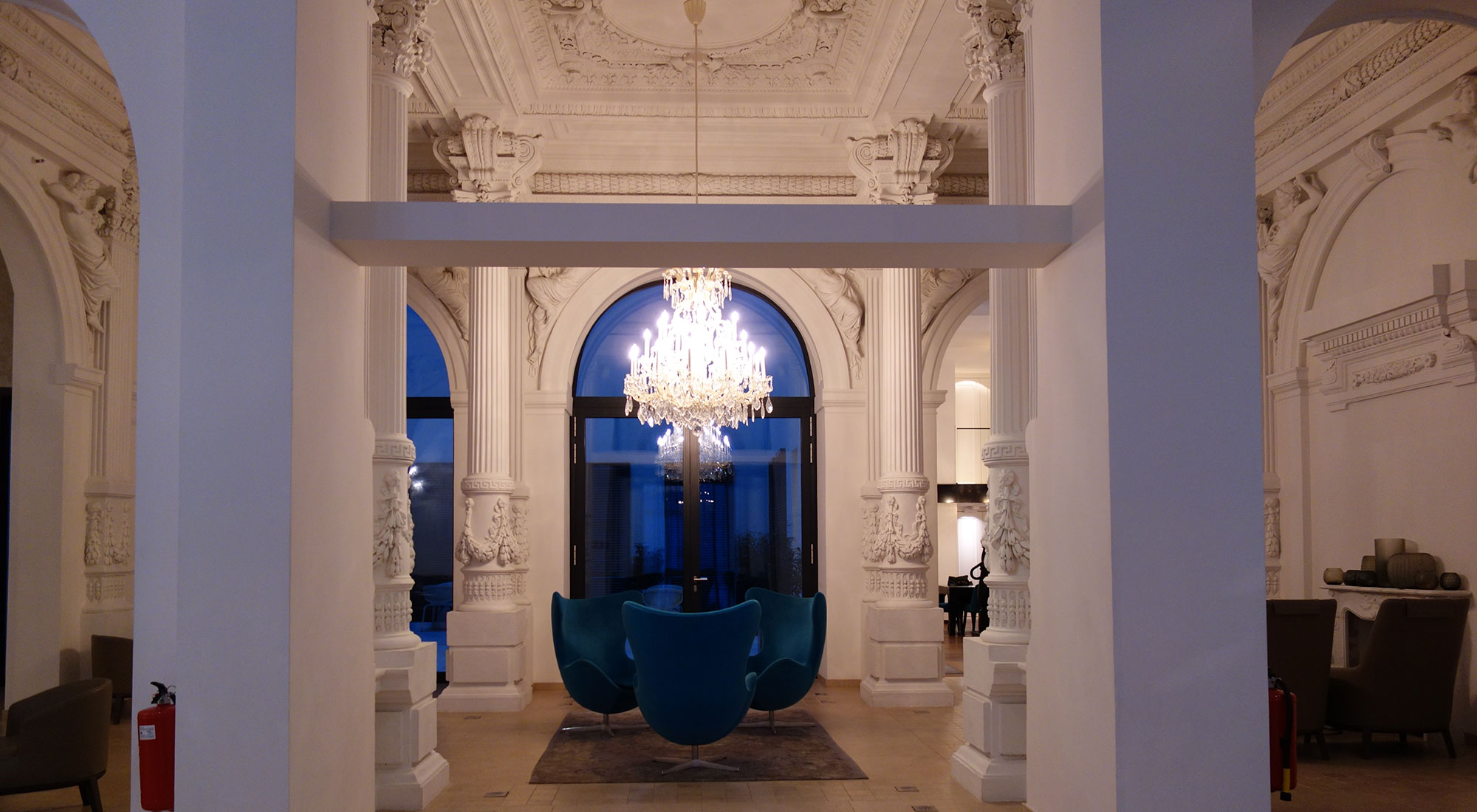 First thing one sees when entering the hotel