The Room at the Edge of the Water …
"This place was imbued with gentleness and serenity, he bathed in it a subtle and soothing light, where one wanders between fresh morning lights, full of suns glittering from the south…"
Those poetic words by Emmanuelle best describe her work for the annual Design Parade festival at Villa Noailles in Toulon on the Cotê d 'Azure.
Her inspiration she took from Mediterranean and Moroccan architecture and design also using material typical for that regions. Thus she created a calm and lofty space where the spectator can really feel the cool air gently billowing the curtains. One feels invited to lay down, relax and dream of white ships along the horizon.
Following the theme of sun and water our Ripple Lamp naturally falls into this ensemble as a décor element but foremost as the original quote of the reflection of the sun on a calm sea.
Principal: Emmanuelle Simon
Building type: Presentation
Location: Toulon, France, 2017
Interior Design: Emmanuelle Simon
Chandelier design: Poetic Lab
Services: Manufacture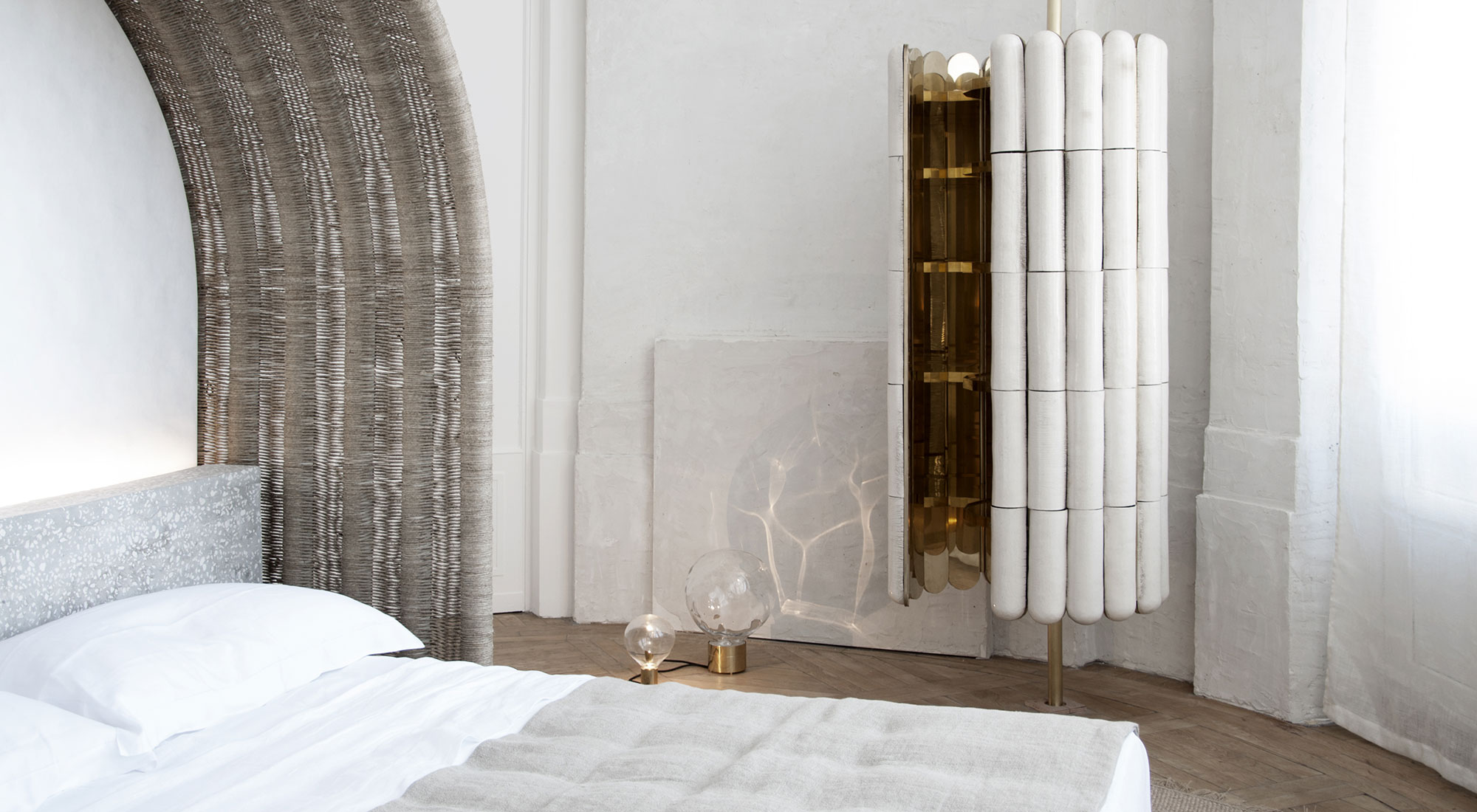 The Ripple's effect competing with the stunning closet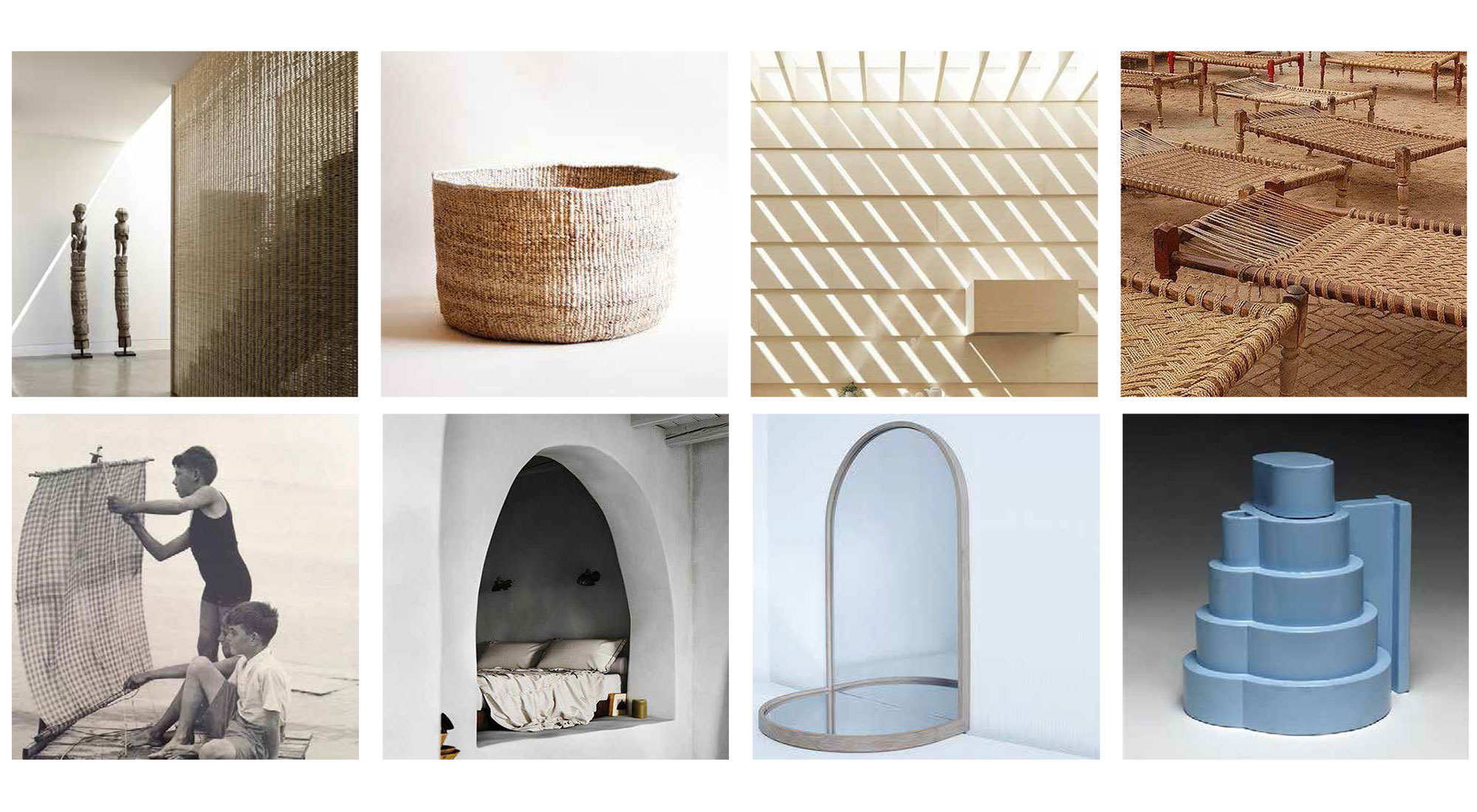 An excerpt of Emanuelle's mood board. The most invaluable tool to start with!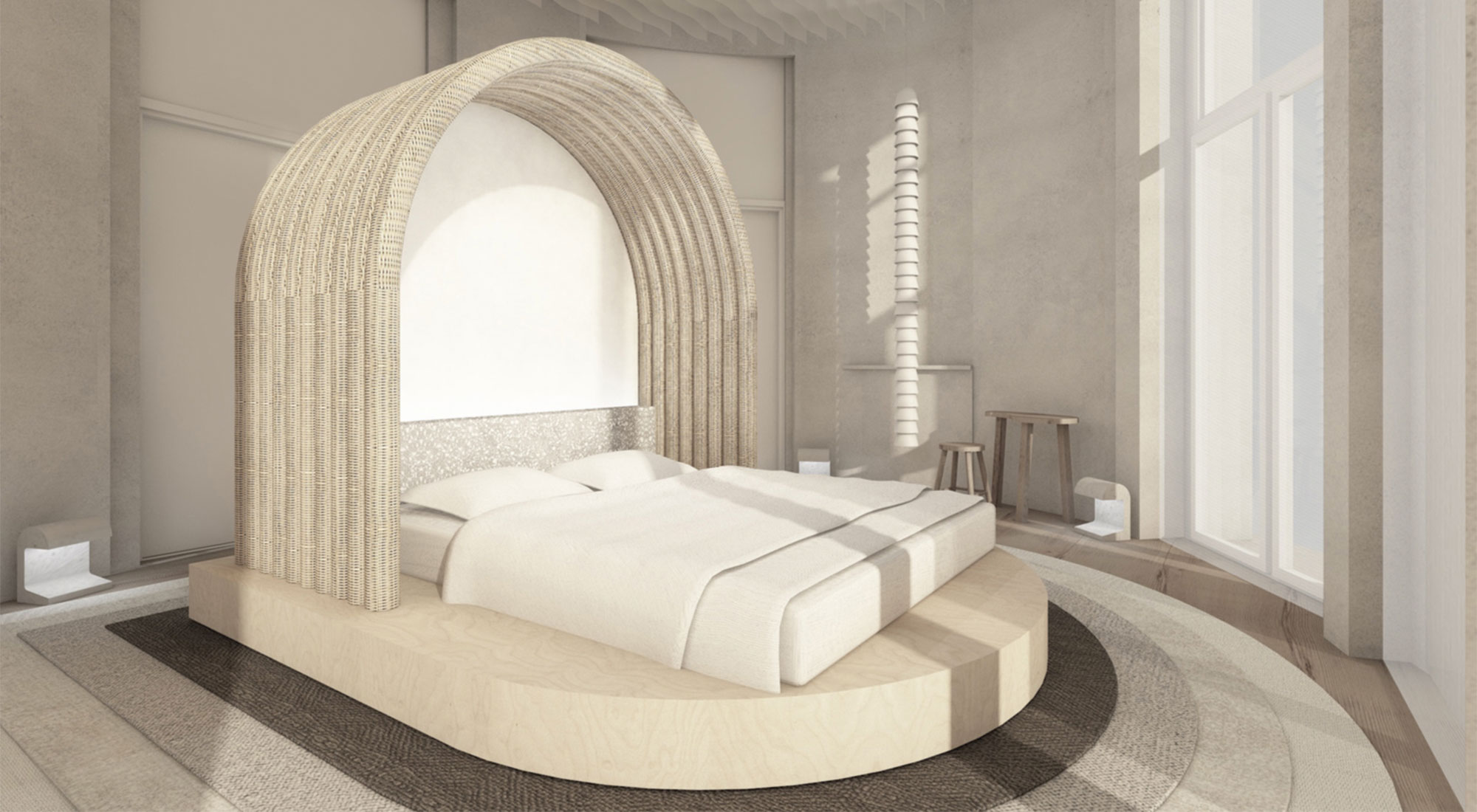 An early rendering of the concept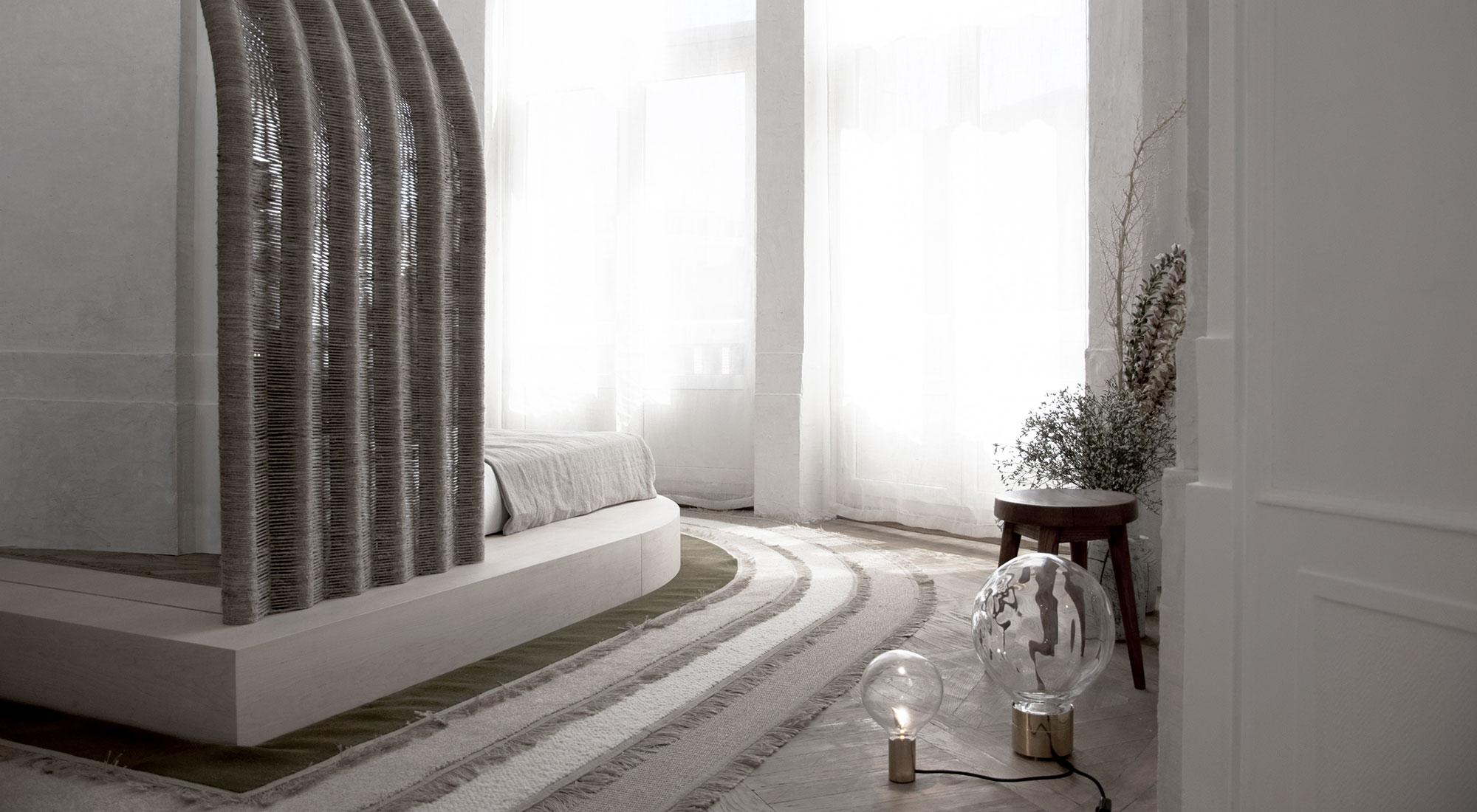 The Ripple Light beside the bed with the magnificent mirror behind the head piece