Hoffmann in the Presidential Suite
Around 2014 quite a few international luxury hotel brands openend houses in Vienna aiming on capturing the Viennese savoir vivre. The Park Hyatt, located in the former head branch of Austria's major bank (at its time), embraced this idea most exemplary.
Fittingly the perhaps most important chandelier designs of the early 20th century illuminates the grand salon of the presidential suite. For these challenging room proportions we created a custom version, adapting the shape to the room and retaining the striking details that make this chandelier stick out.
It seemes almost impossible to capture the splendour of the chandelier on a photograph, given the short lines of view in the room. But the photo artist Wolfgang Thaler discovered intriguing perspectives of Vienna's most exquisite suite.
Principal: Park Hyatt
Building type: Hotel
Location: Vienna, 2014
Interior Design: FG Stijl
Chandelier design: Josef Hoffmann, 1914
Services: Development, manufacture, installation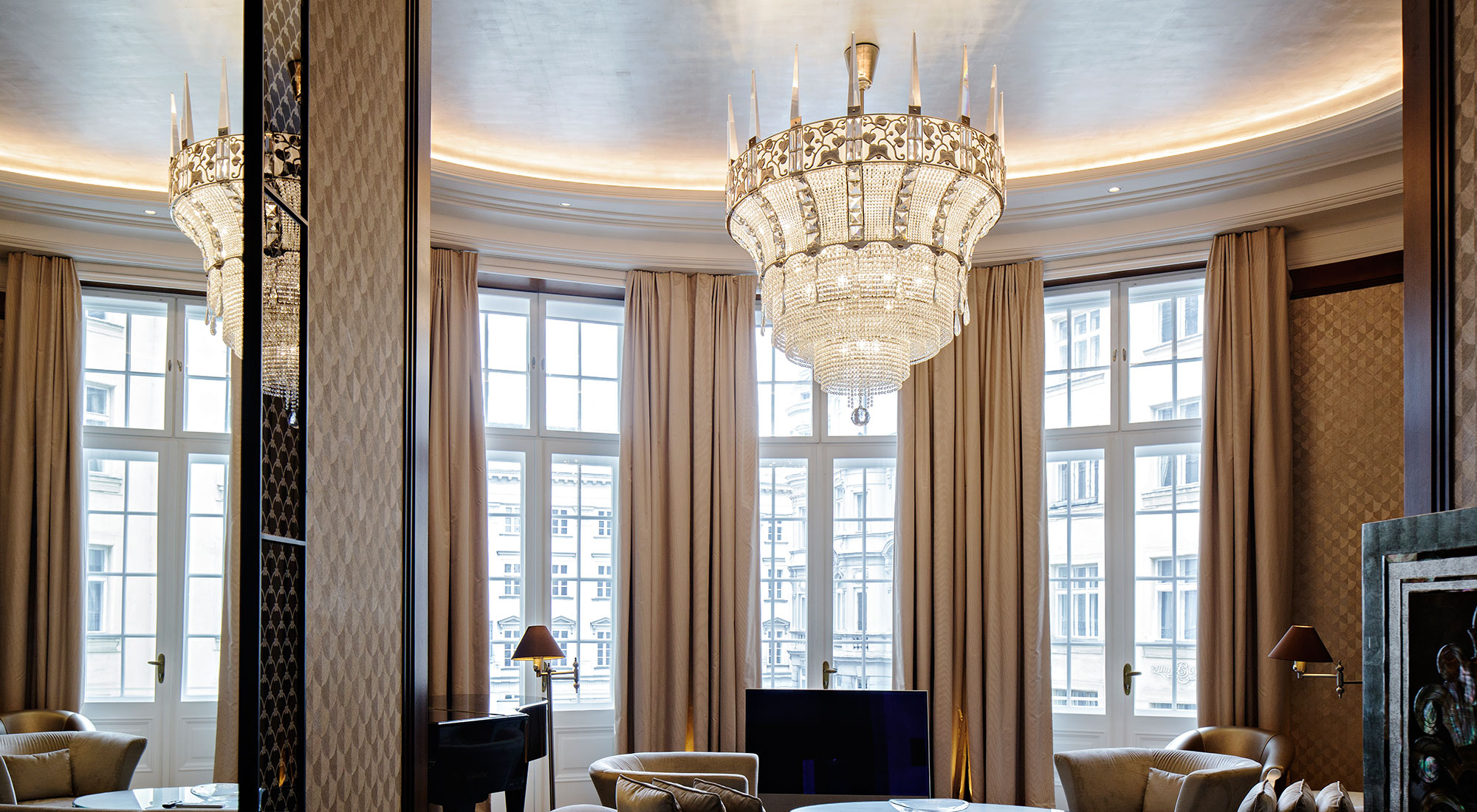 The salon looking out onto 'Graben'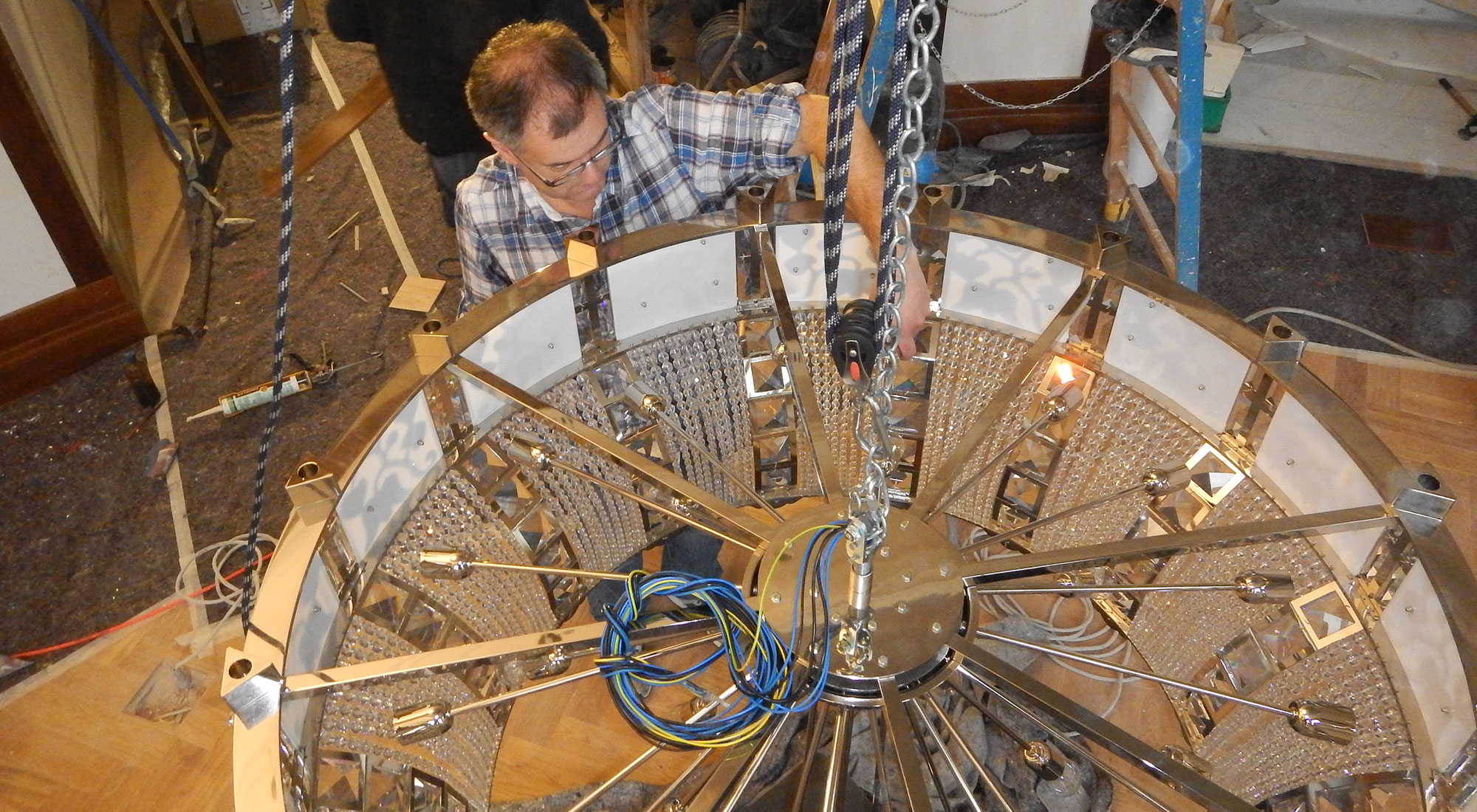 Looking down into the guts of the chandelier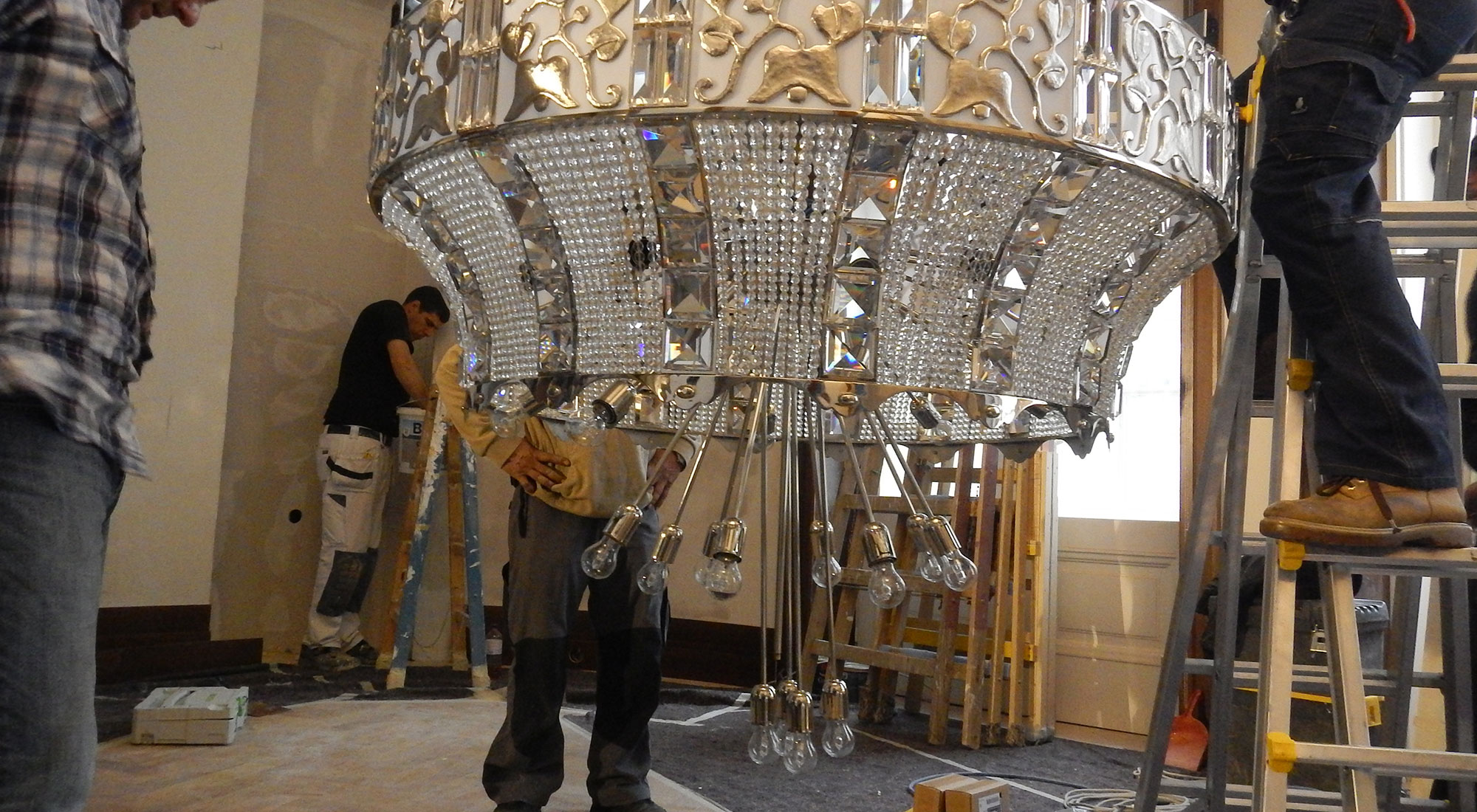 The naked light bulbs protruding from the main belt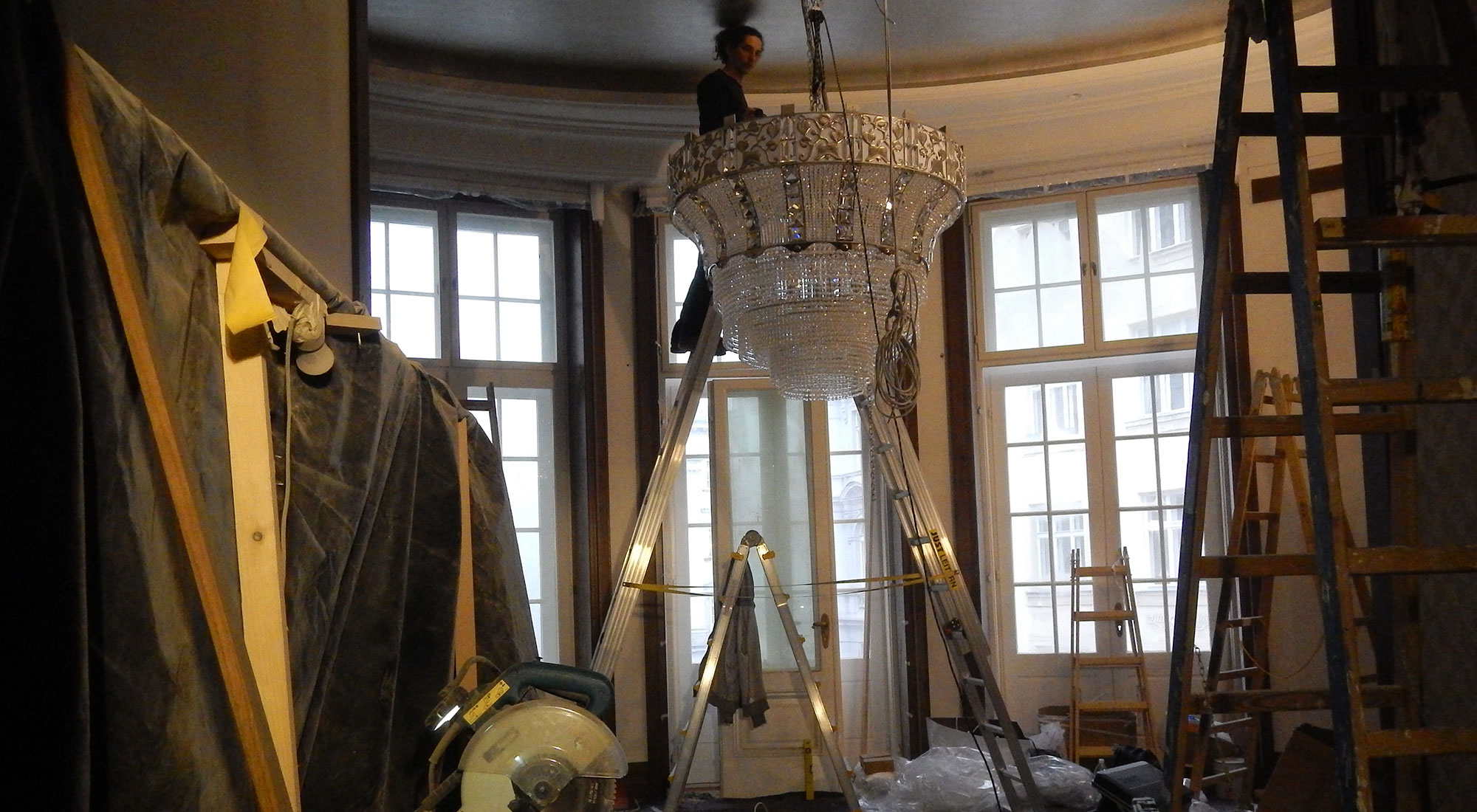 The chandelier being roped up with almost full set of crystals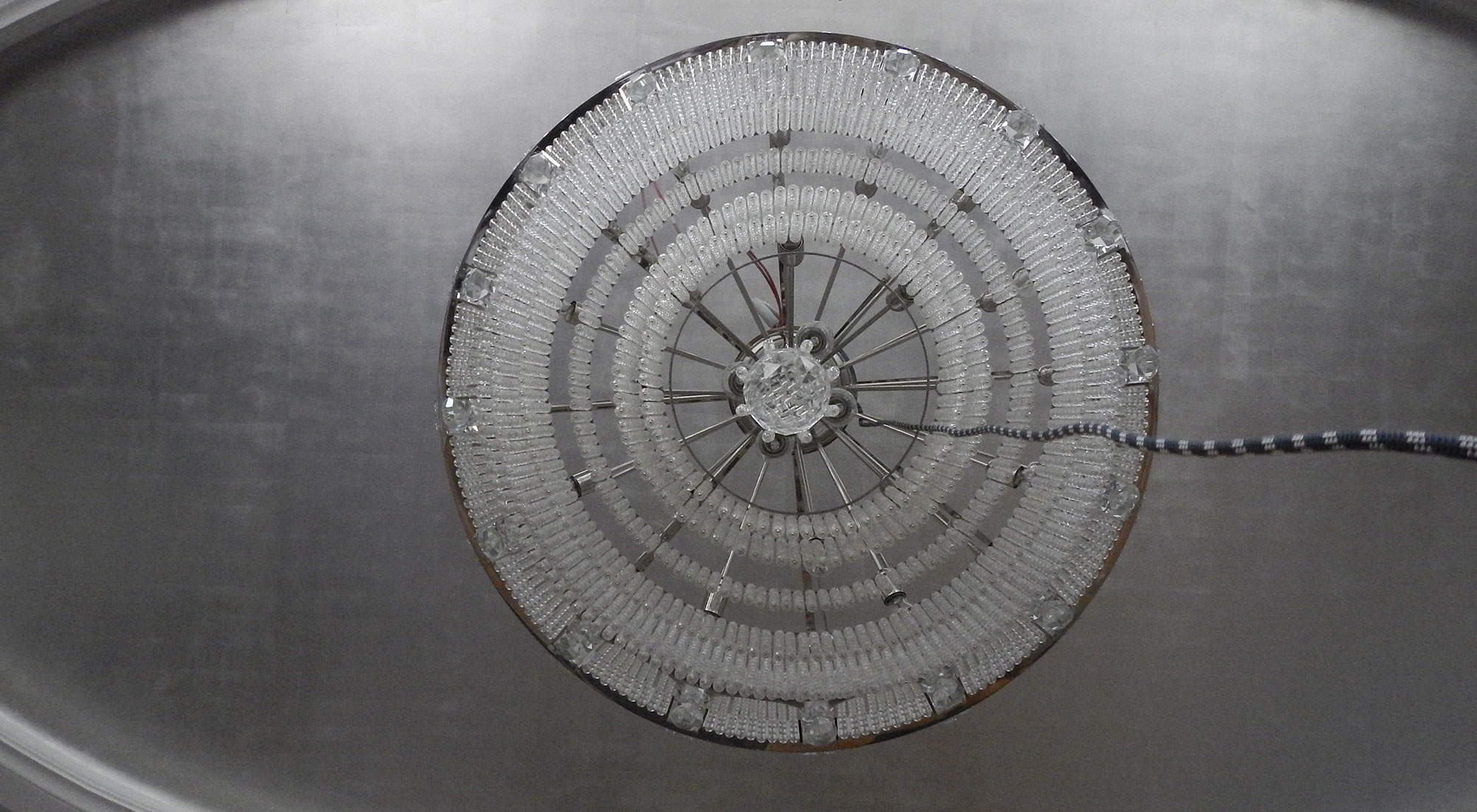 The textbook-view giving a slight idea of the scale of this chandelier