Bob Bob Ricard Restaurant
The flair of the Thirties by David Collins Studio
As the leading emerging restaurant in London the BBR on Upper James Street sets a new standard. Next to maybe the finest dining in town the restaurant also features the most reasonable prices for an exclusive selection of the best wines, personally selected by Leonid Shutov, one of the proprietors. With playfulness and a clear language of shapes David Collins Design Studio transforms the interior straight back to the thirties.
By simply touching the chandelier with a satin brass finish and accents of copper the designers blend this chandelier perfectly in this wonderfully composed ambience.
With the dimmed light the air of the era is evoked into an opulent play of colours. The items used here are the largest size possible with this design, a real challenge for the craftsmen.
Principal: Bob Bob Ricard
Building type: Restaurant
Location: London, 2008
Interior design: David Collins Design Studio London
Chandelier design: David Collins
Services: Production and installation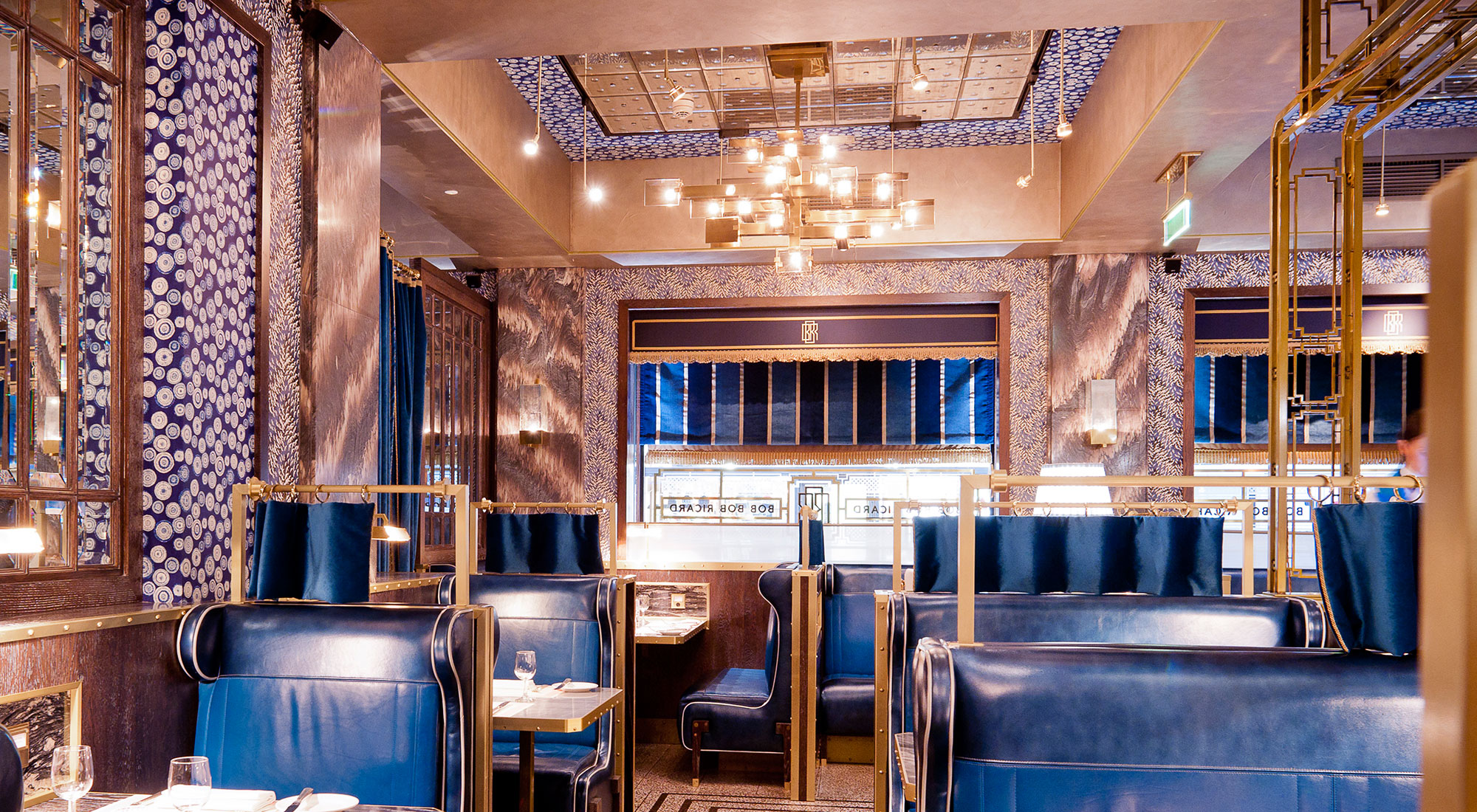 The main restaurant space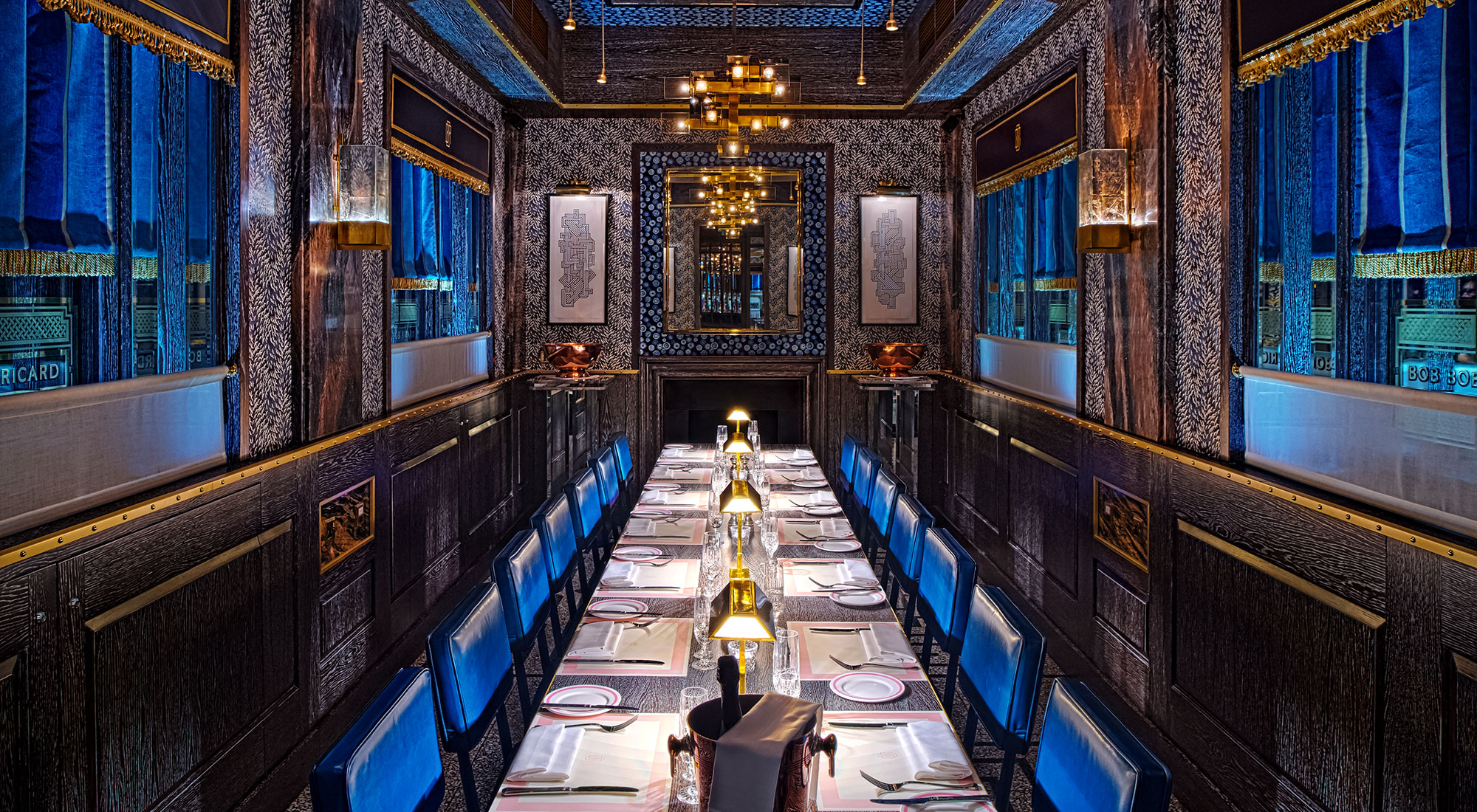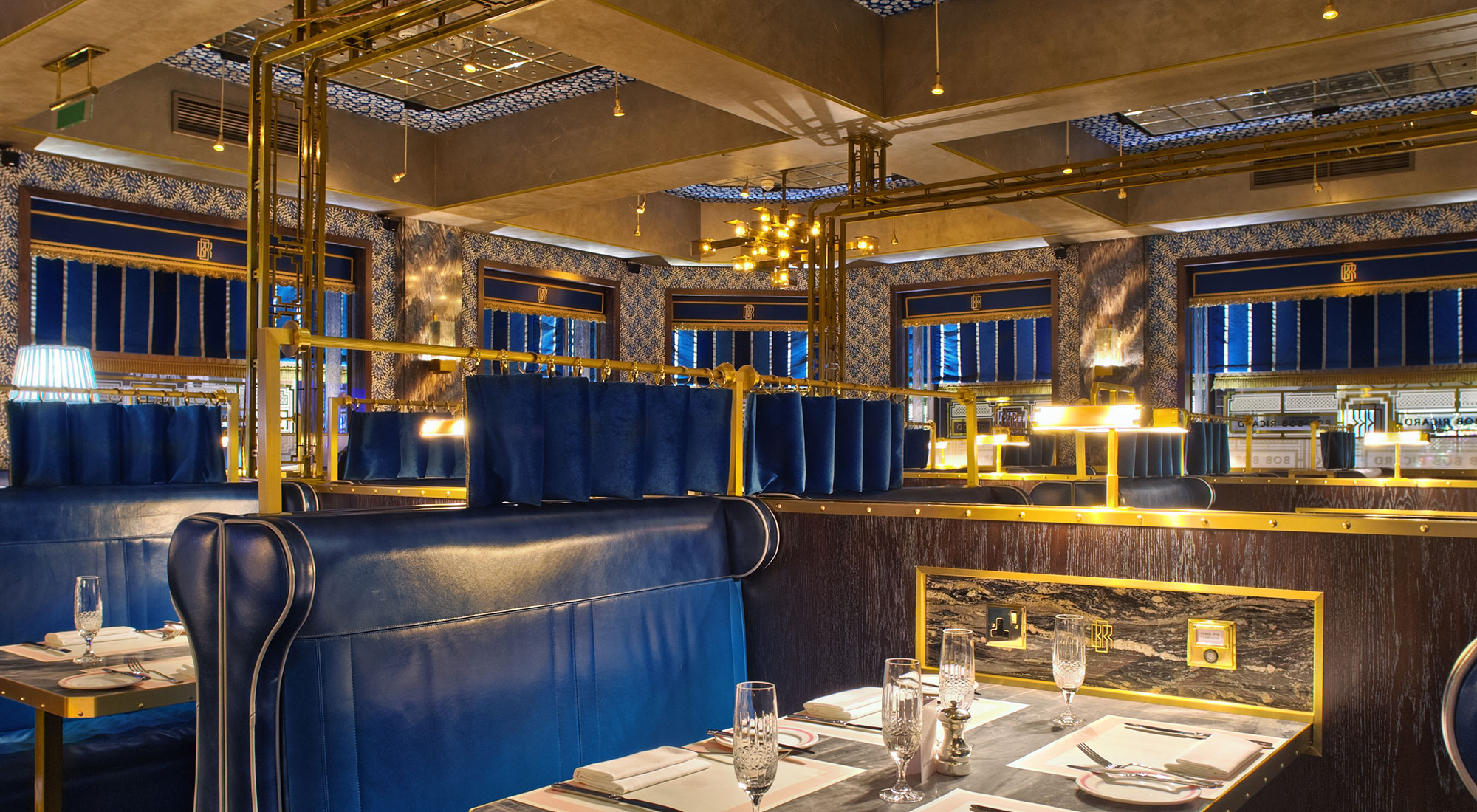 The main restaurant space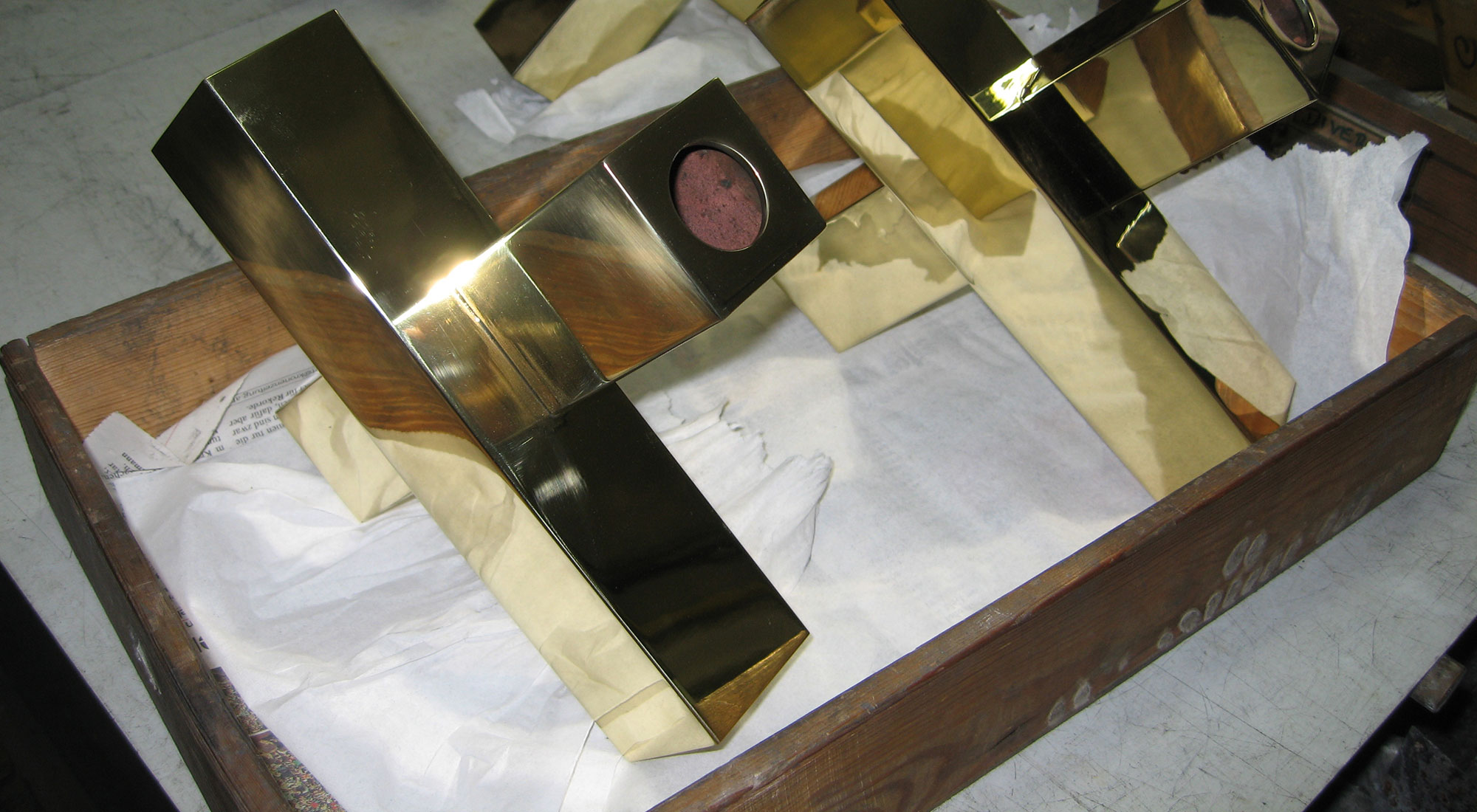 The polished brass frames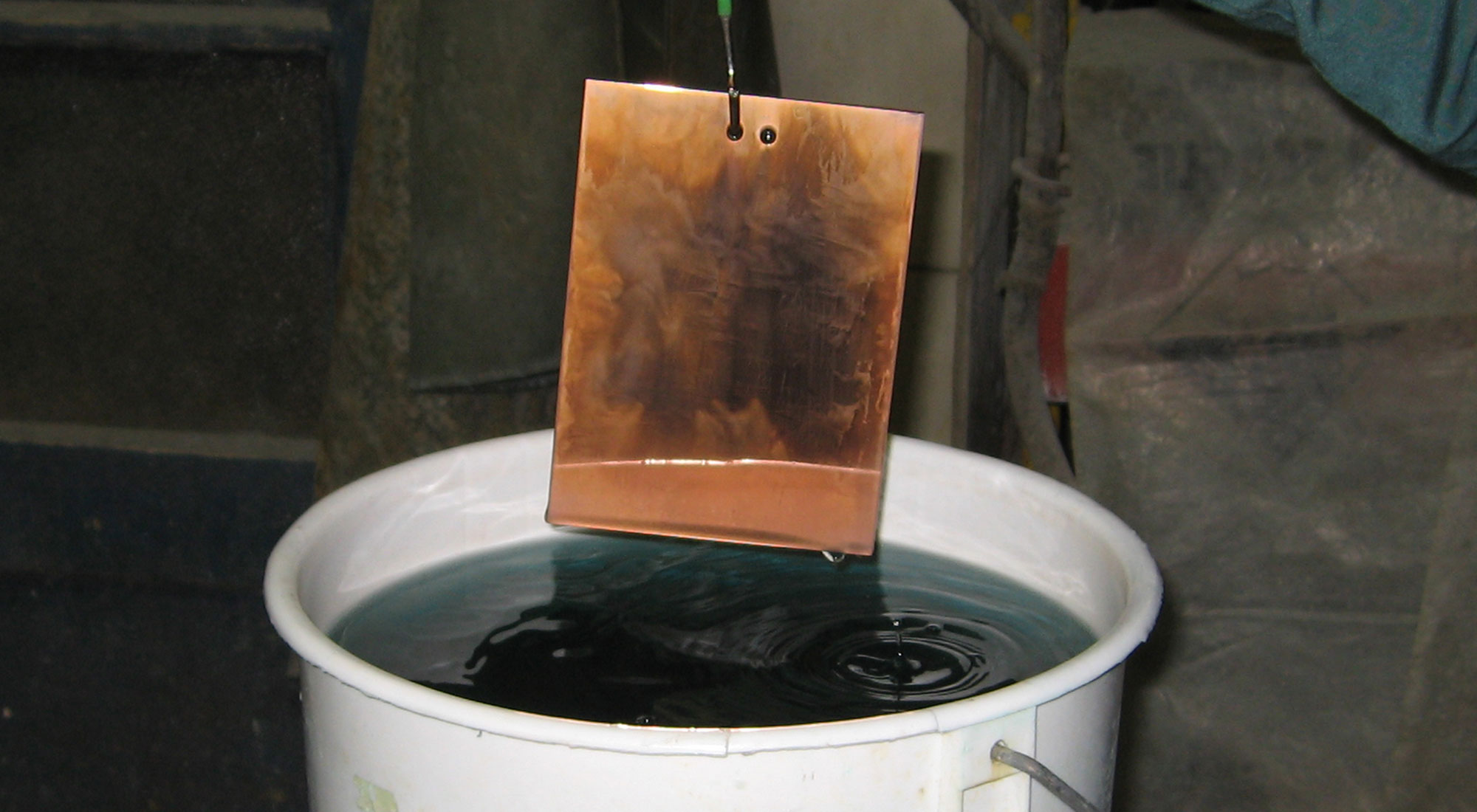 A copper plate being aged
LOBMEYR PRODUCTS USED IN THIS PROJECT