A refurbished apartment in a Baroque building
Although this traditional Viennese apartment from around 1780 lacks high ceilings the owner did not want to compromise on rich lighting accents. The challenge for Lobmeyr was maintaining the beloved charm of the old building and underlining its spirit while matching the mixed modern furniture style. Having incorporated these requirements now only the bustling Biedermeier courtyard and the natural sunlight pouring in out of large arched windows compete with the delicately arranged luminous elements in this contemporary home.
The most striking detail is the open kitchen with an UFO chandelier trio by KIM+HEEP perfectly harmonising with the clean design of the kitchen equipped with butterfly handles by Ted Muehling. The eye catcher in the vintage dining room is the Jugendstil chandelier complementing the original Viennese cube clock face by Emil Schauer.
The iconic Met chandelier by Hans Harald Rath appears humbly and gracefully in the generous living room and fuses together with the cosy vintage interior by Lichterloh. The ample bathroom is illuminated by another classic Jugendstil piece accentuating the elegantly ornate glazed ceramic tiles in blue and white.
Principal: Private
Building type: Residential
Location: Vienna, 2013
Interior Design: Daniela Türk
Chandelier design: Hans Harald Rath, 1966; KIM+HEEP 2016; Jos. Zahn & Co., 1910
Services: Manufacture, installation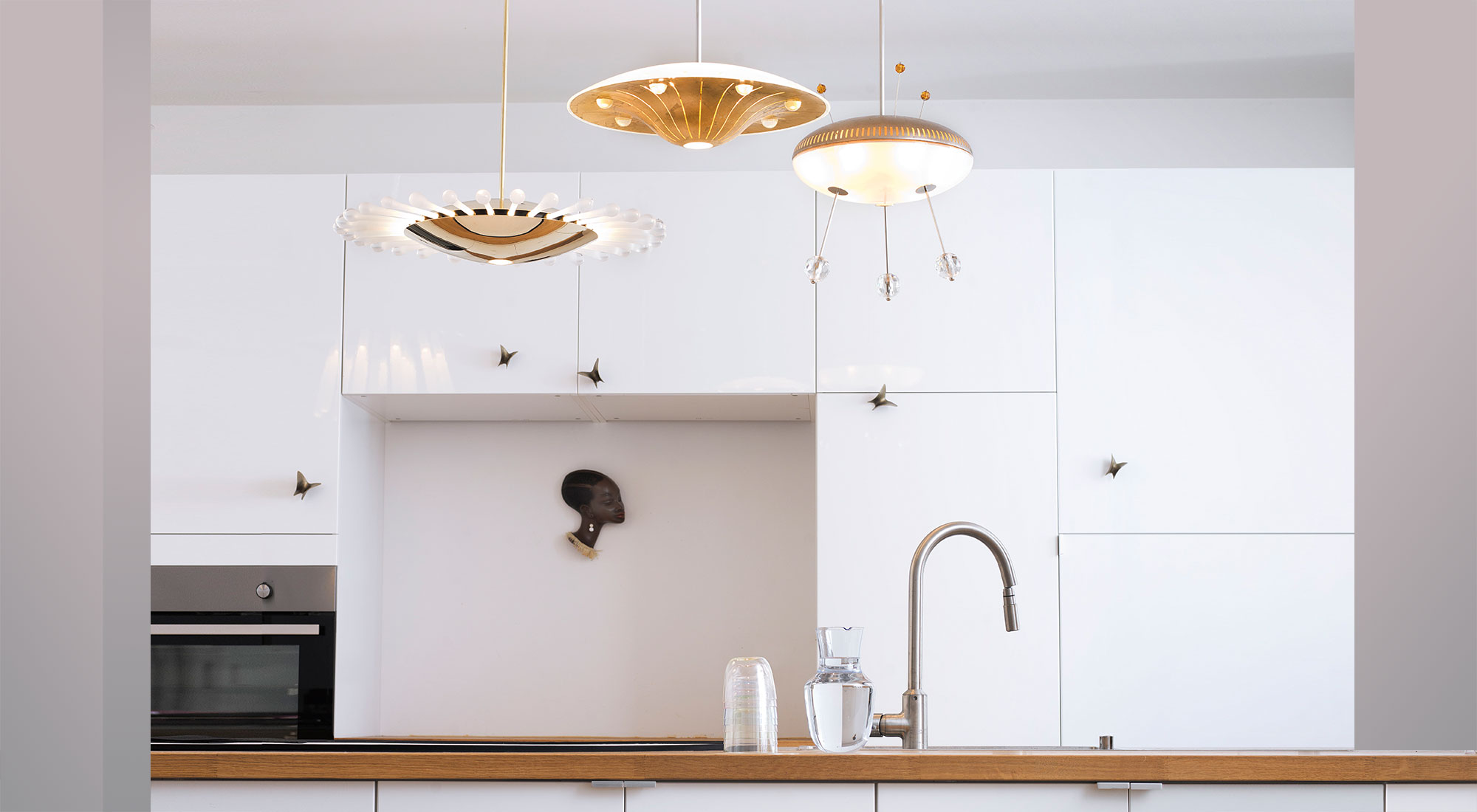 The kitchen with an UFO-armada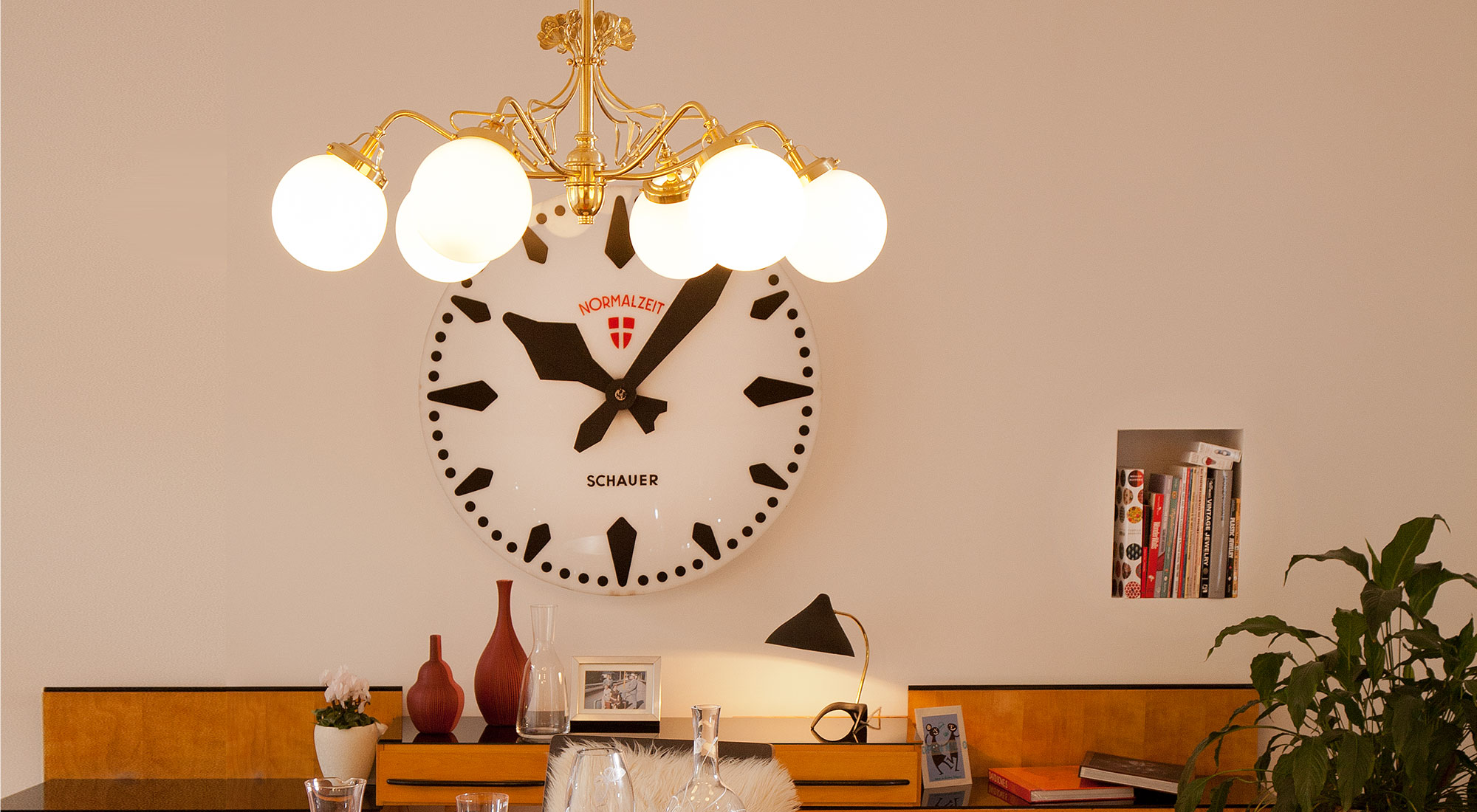 The dining room with the Jugendstil ensemble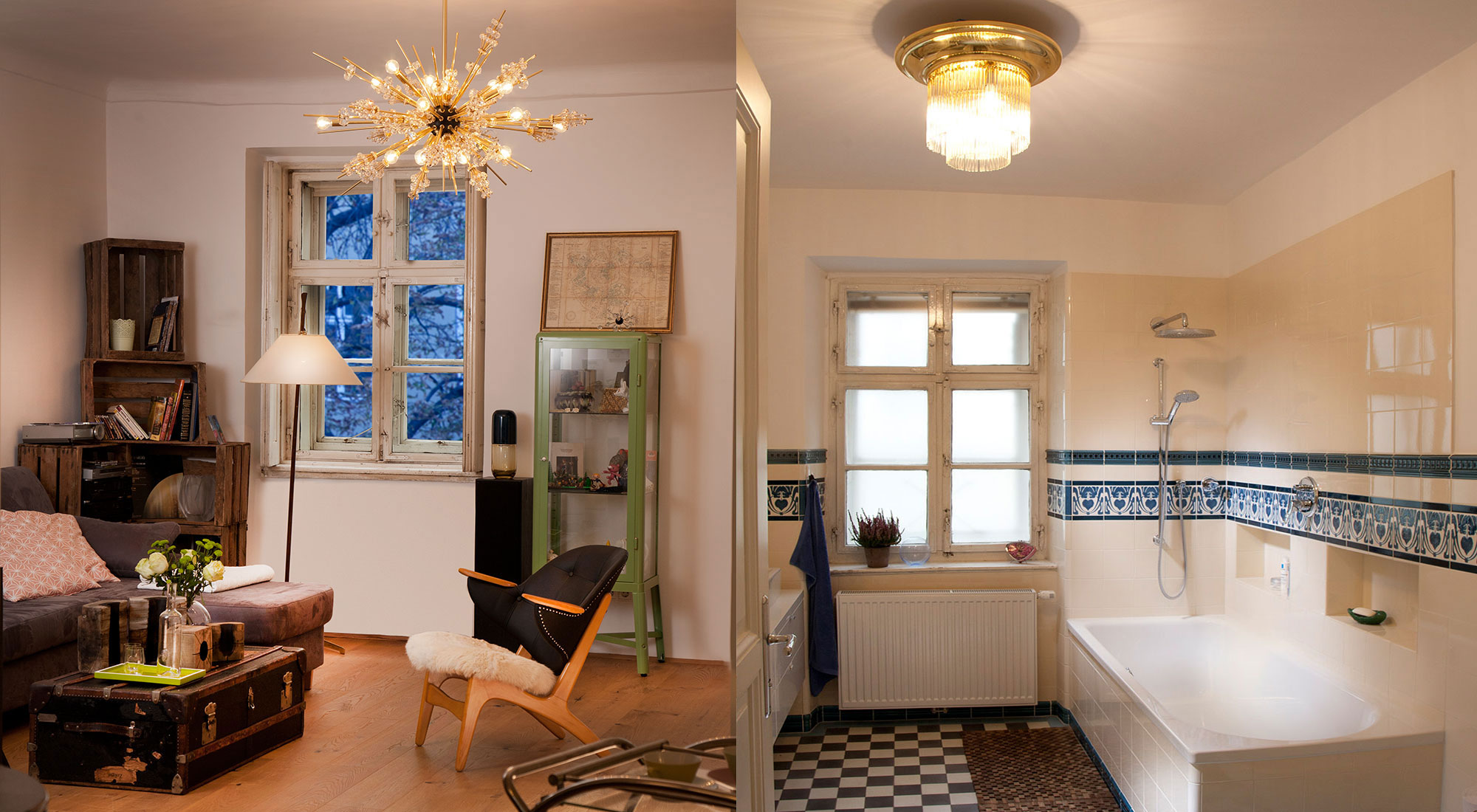 The living room and the picturesque bathroom
LOBMEYR PRODUCTS USED IN THIS PROJECT