Living in a Scottish Abbey
The Scottish Abbey is an actual abbey founded by Irish monks in Vienna in 1155. Its current architecture is baroque and features high ceilings. Perfect to place chandeliers. The owner, a connaiseur of the early Viennese modernity selected a range of classical Lobmeyr chandeliers from the 1920s to 1950s to accentuate the grand rooms.
Oswald Haerdtl's Parisian chandelier, usually difficult to place with its narrow but tall body makes a perfect entry in the hall. Carl Witzmann's Pagoda perfectly blends into the living room with its soft exotic flair. The kitchen is adorned with a coffee house chandelier designed by Hans Harald Rath over an antique rural family table.
The chandelier have very distinctive characteristics yet their calm elegance makes them a matching ensemble. Also their early 20th century pedigree makes them a perfect match with the eclectic collection of antique and modern furniture.
A very nice twist is the use of original porcelain sockets as small pendants in the kitchen.
Principal: Private
Building type: Residential
Location: Vienna, 2018
Interior Design: the client
Chandelier design: Oswald Haerdtl, Carl Witzmann, Hans Harald Rath
Services: Manufacture, installation
Photos (c) Wolfgang Thaler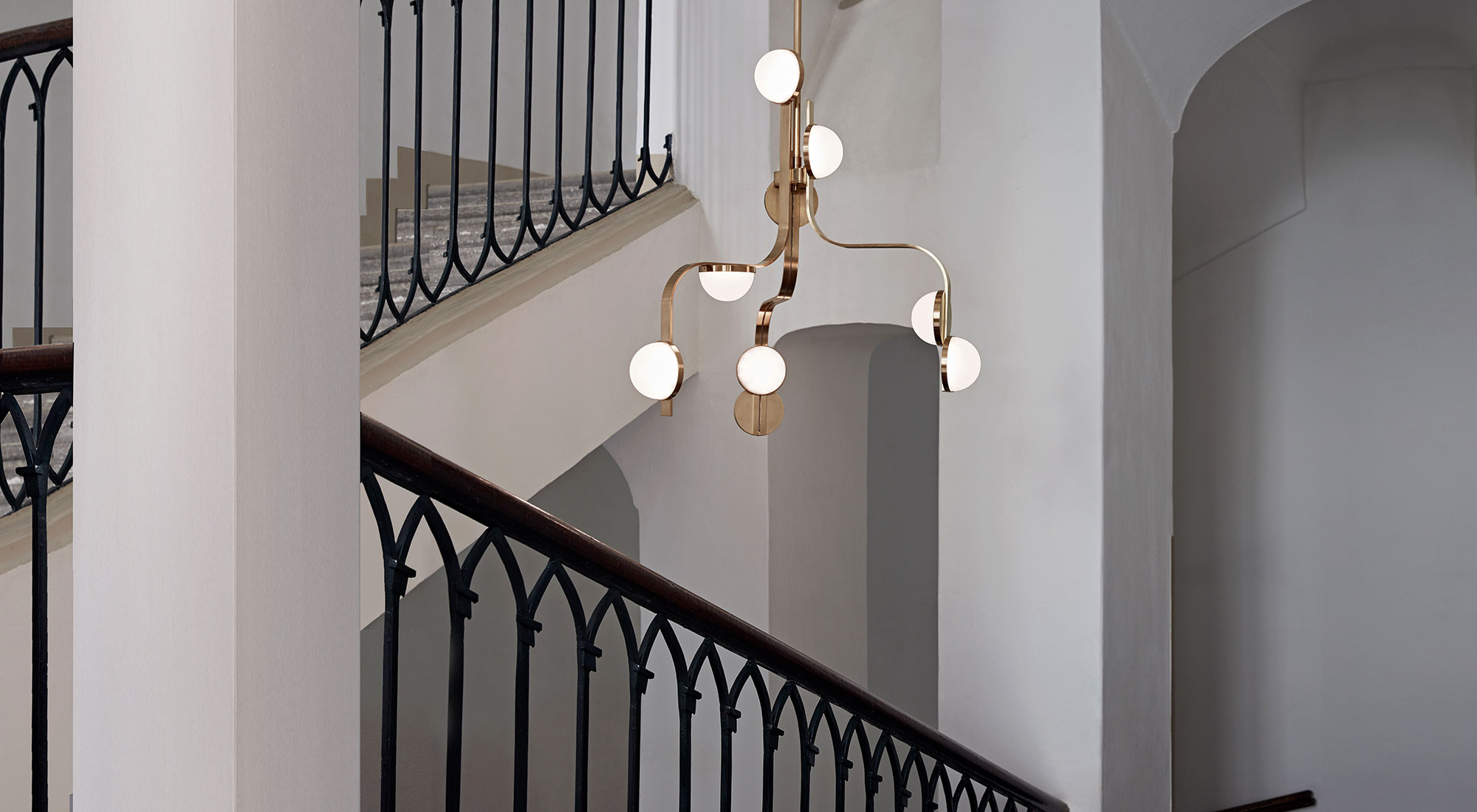 The new Script chandelier in the staircase greets owners and visitors alike.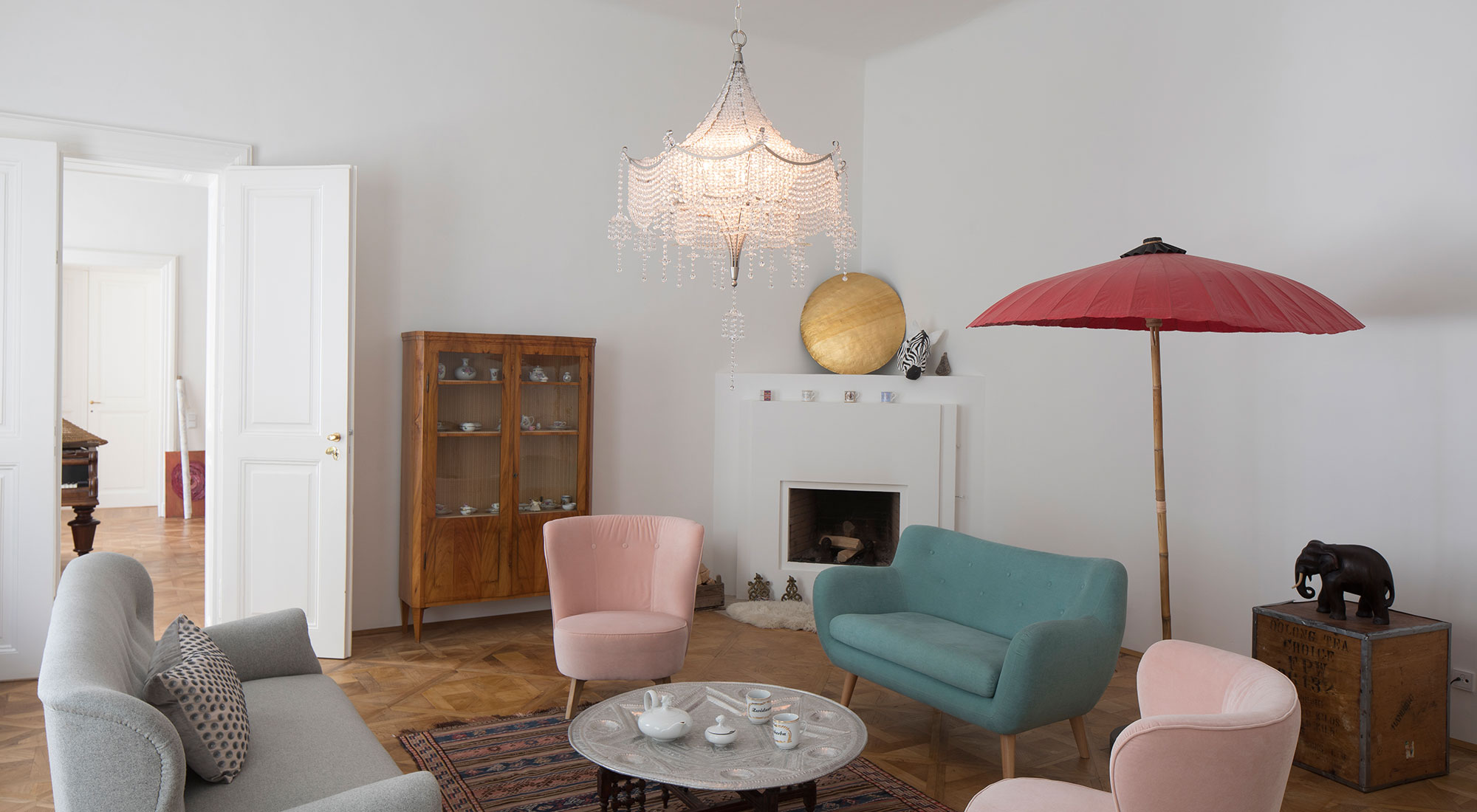 The salon with the Pagoda chandelier and exotic finds from travels.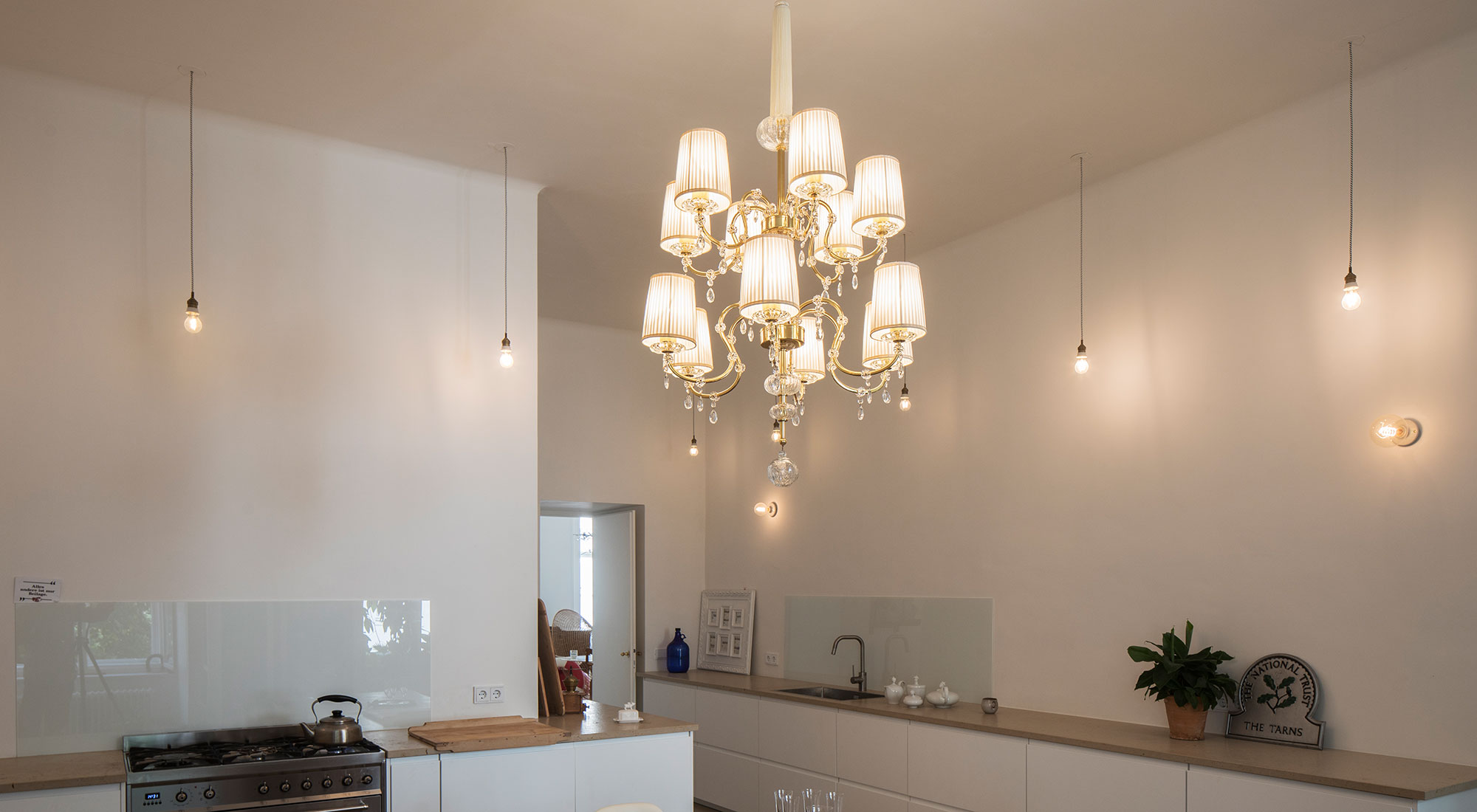 The Froschhaxl chandelier in the kitchen. Note the extra light bulbs along the wall.
LOBMEYR PRODUCTS USED IN THIS PROJECT