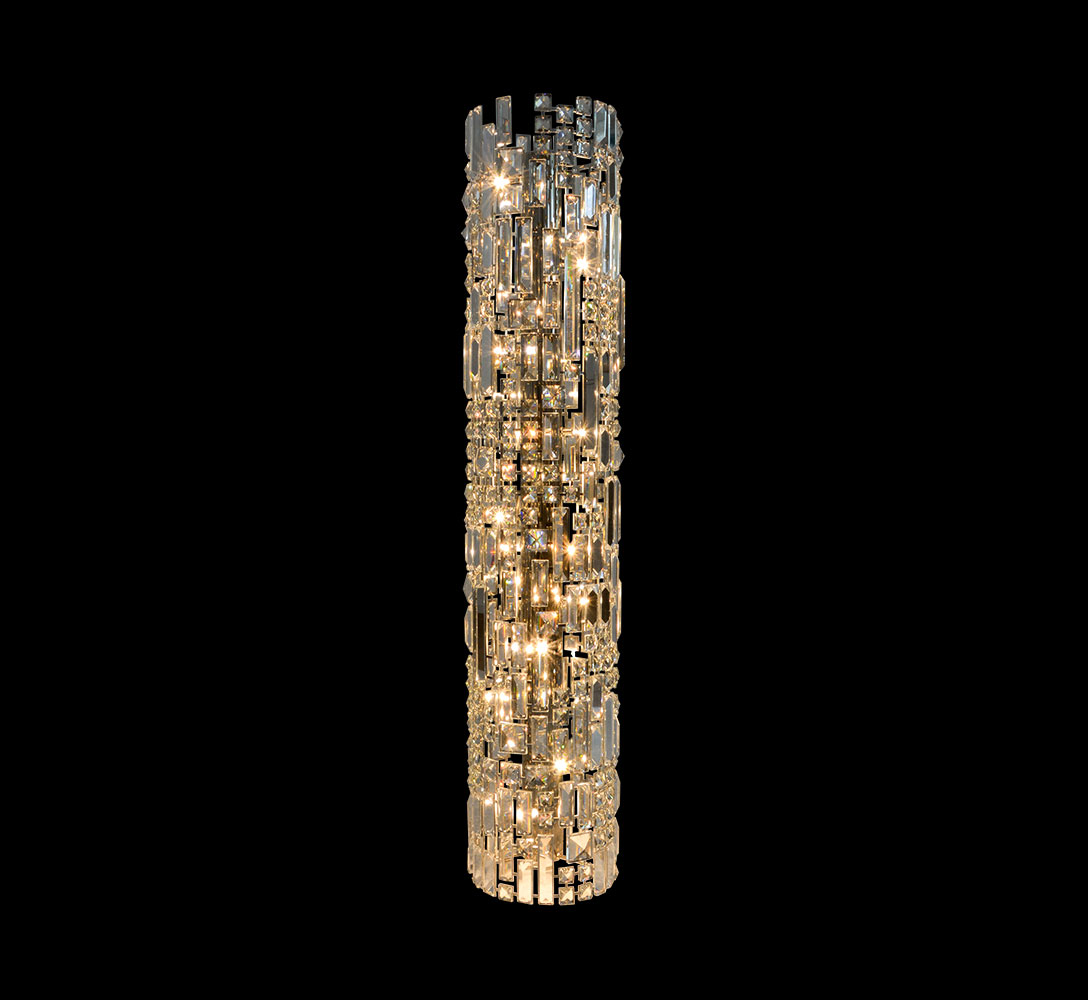 Lobmeyr, 2015
Brass, stainless steel, hand-cut crystal
Nickel finish
optional: coloured crystals
Pendant
42625-8: Dia.: 18 cm, H: 70 cm; 13 kg
8x G4 halogen, max.W.: 160
Wall sconce
42625-1: h: 70 cm, w: 18 cm, p: 12 cm; 7 kg
4x E14; max. W.: 240
Custom dimensions and compositions to order
methode of illumination will vary with size and application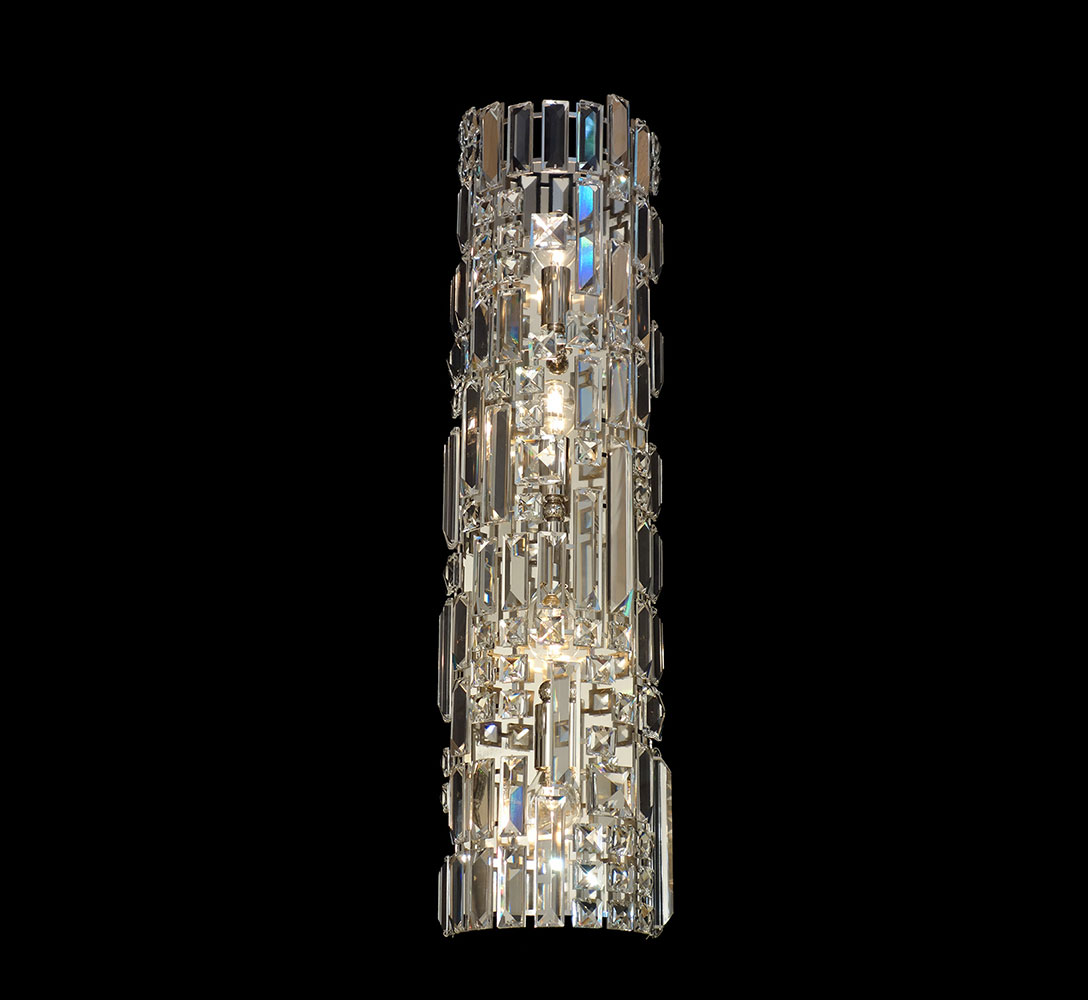 42625-W-4 in nickel finish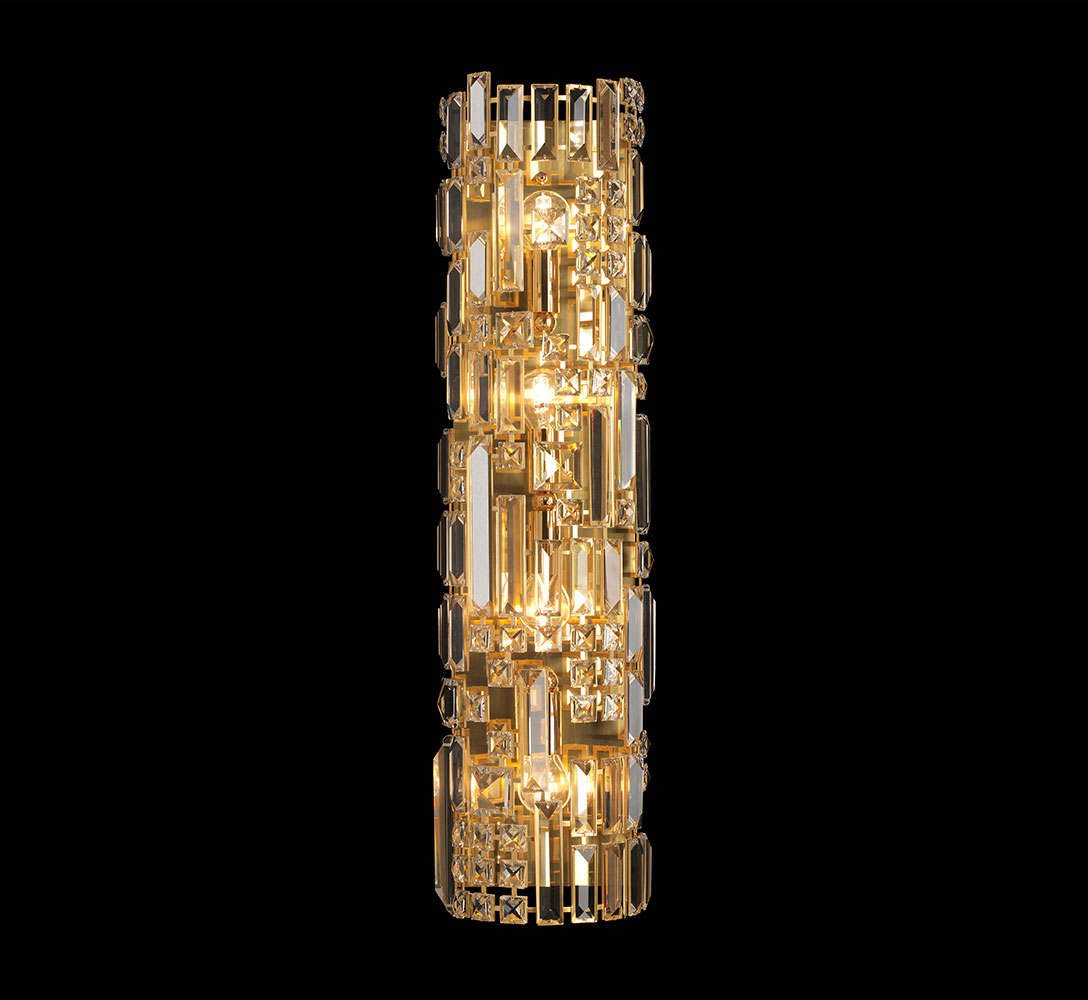 42625-W-4 in french gold finish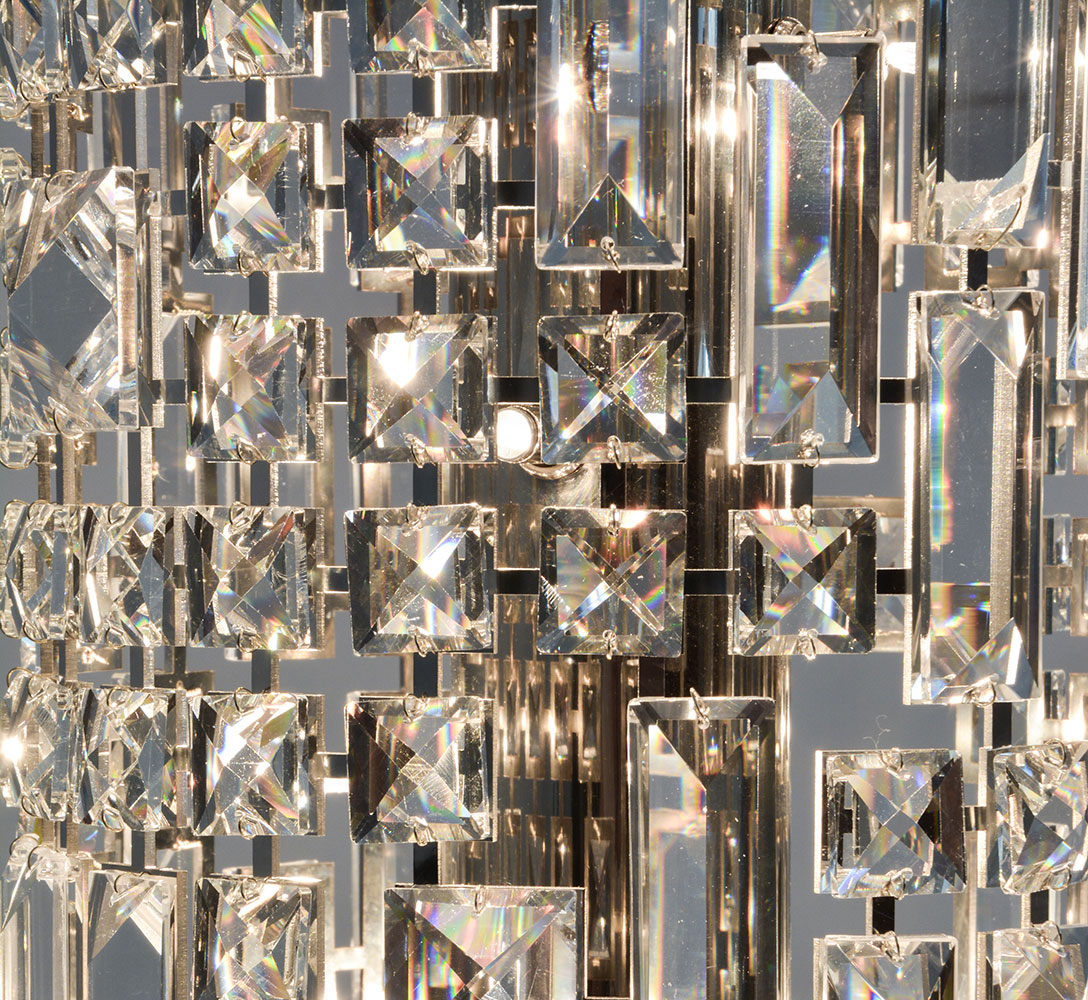 The wall sconces Hans Harald Rath designed for the Met in 1966 proved a hidden treasure in our stock.
This spin-off is perhaps the most spectacular. A project with Candy & Candy involving a monumental version of the original sconce design planted a cunning idea. With the right project came the perfect opportunity to finalise the concept into a versatile and spectacular object. It can not only be used as a single pendant. it can be set up as a floor lamp or used to create cascades of multiples. The individual element can easily be scaled in length and in diameter. Both practically limitless.
The basic structure is a cut-out steel sheet that can be rolled to any diameter. (full pipes or segments to create larger diameters over 40 cm.
The crystals are set in the same manner as with the original sconces. The smaller the diameter of the pipe the slimmer the crystals get.
LOBMEYR PROJECTS WITH THIS PRODUCT