San Francisco Decorators Showcase
Our San Francisco partner BrightOnPresidio was asked by Jonathan Rachman to supply two pairs of sconces for his current project on occasion of the San Francisco Decorators Showcase.
The theme is the green salon of Hubert de Givenchy where he would invite his muse, Audrey Hepburn. The wall paper is the main feature of the room. It is made of silk, hand painted and hand embroidered by de Gournay.
Due to the short timeframe we decided to propose sconces created from antique parts of the 1920s from our archive. Rachman was enthusiastic as these exactly met his mental image for this room.  The glass structure and shade recall the shape of the flowers on the wall paper while the brass recalls the gold color  in the room.  The chandelier is from a different manufacturer.
Principal: BrightOnPresidio for Jonathan Rachman
Project type: Presentation
Location: San Francisco, 2017
Interior design: Johathan Rachman
Chandelier design: Lobmeyr
Services: Design, manufacture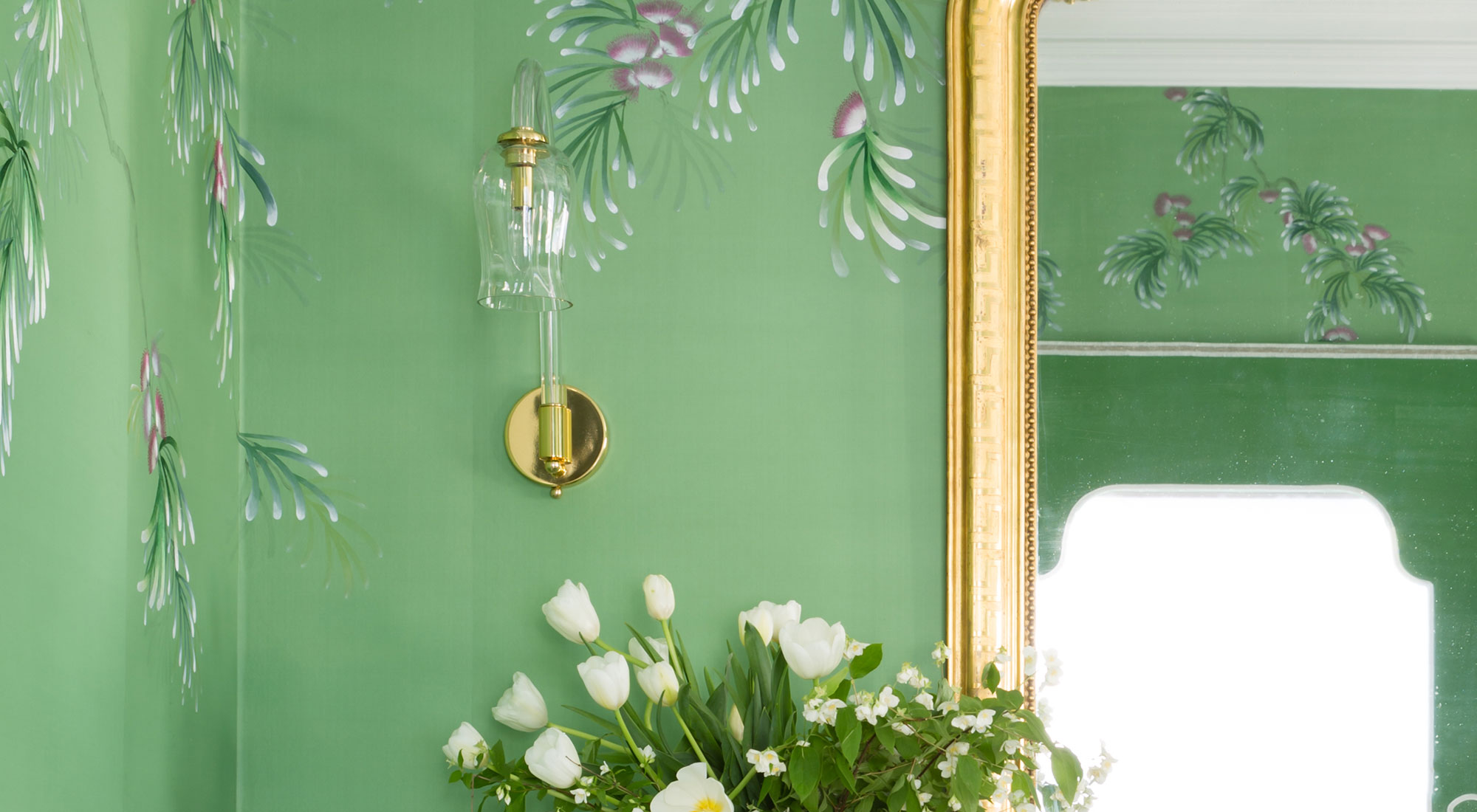 A sconce up-front next to a beautiful mirror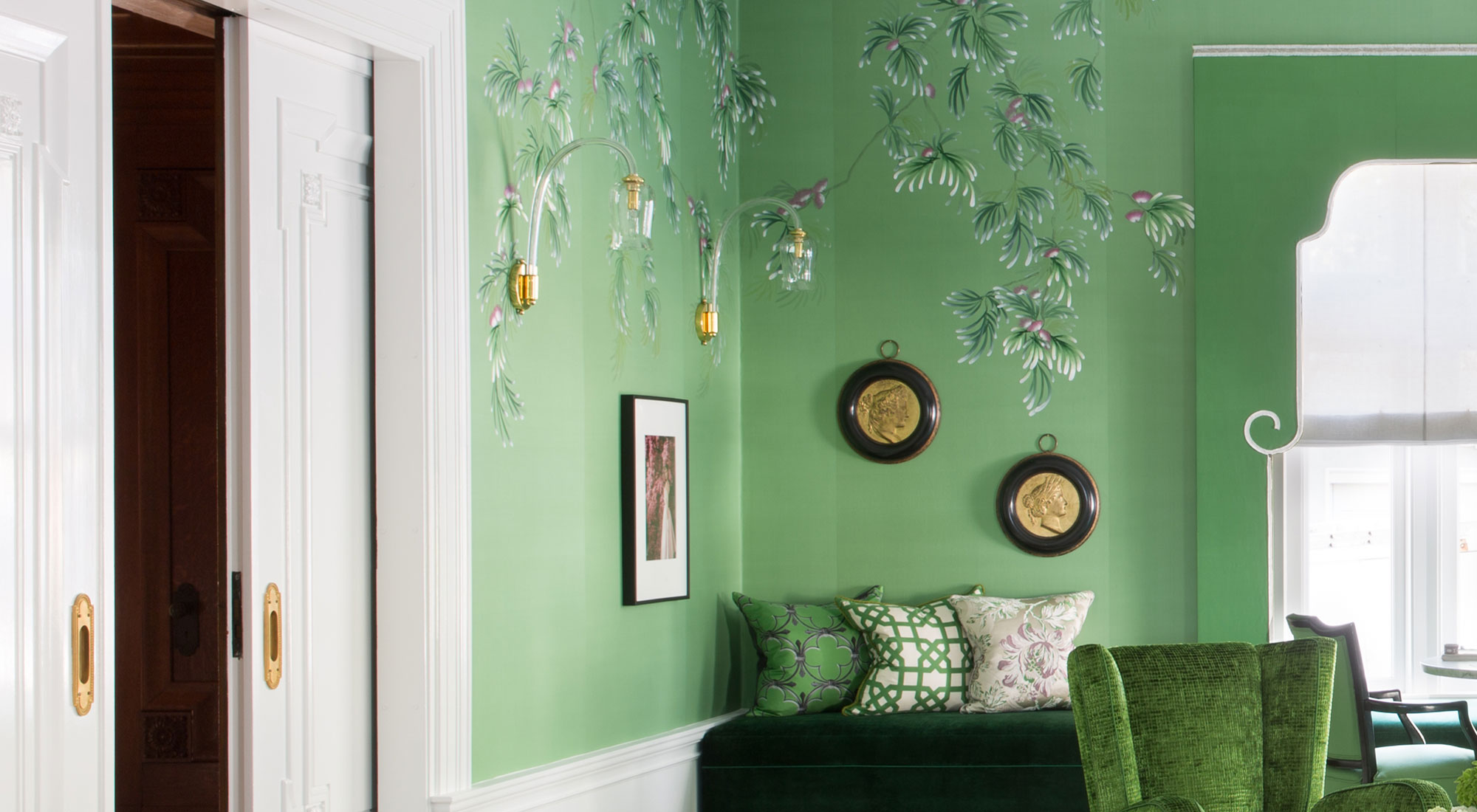 The sconces blending with the wall paper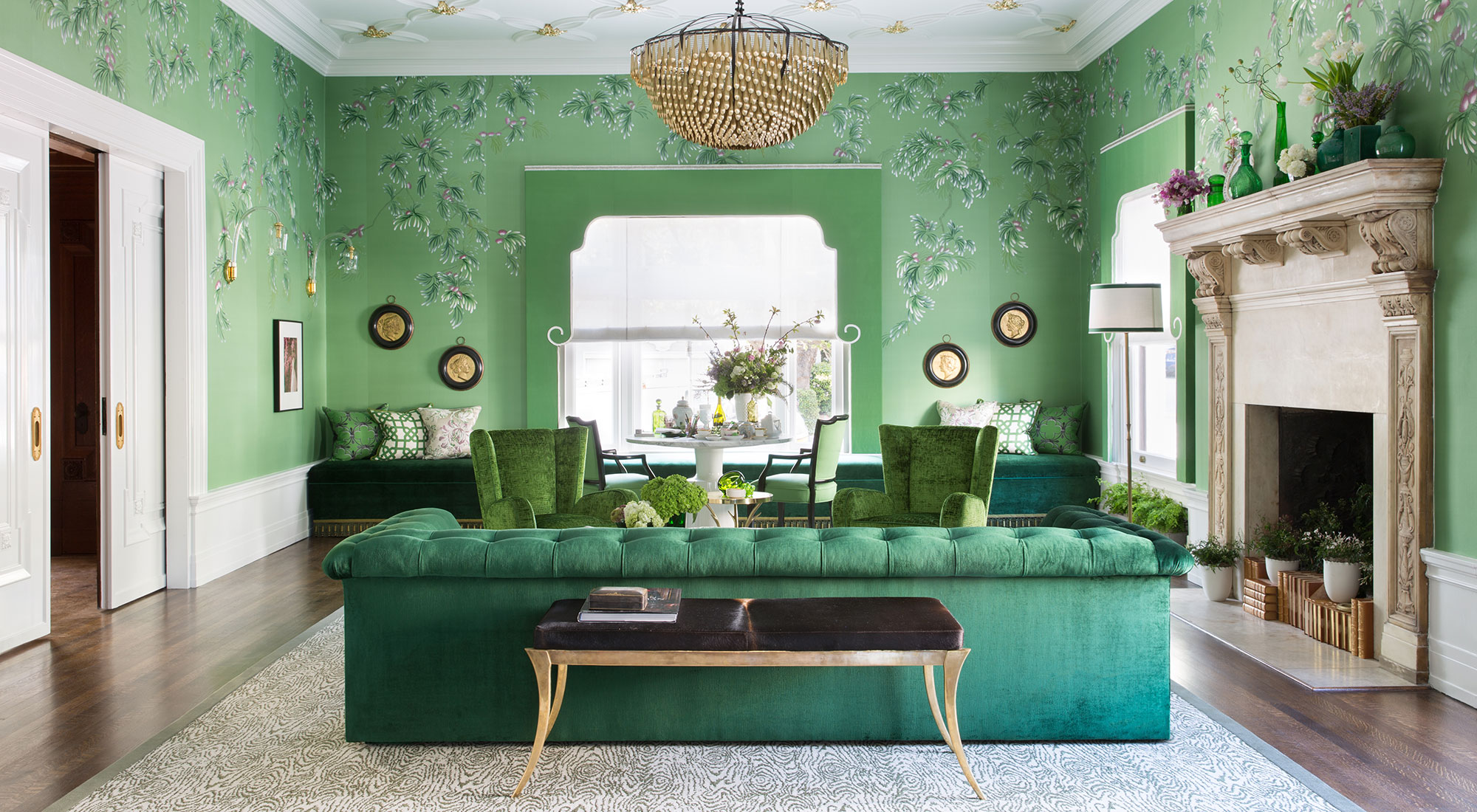 The green salon in its entirety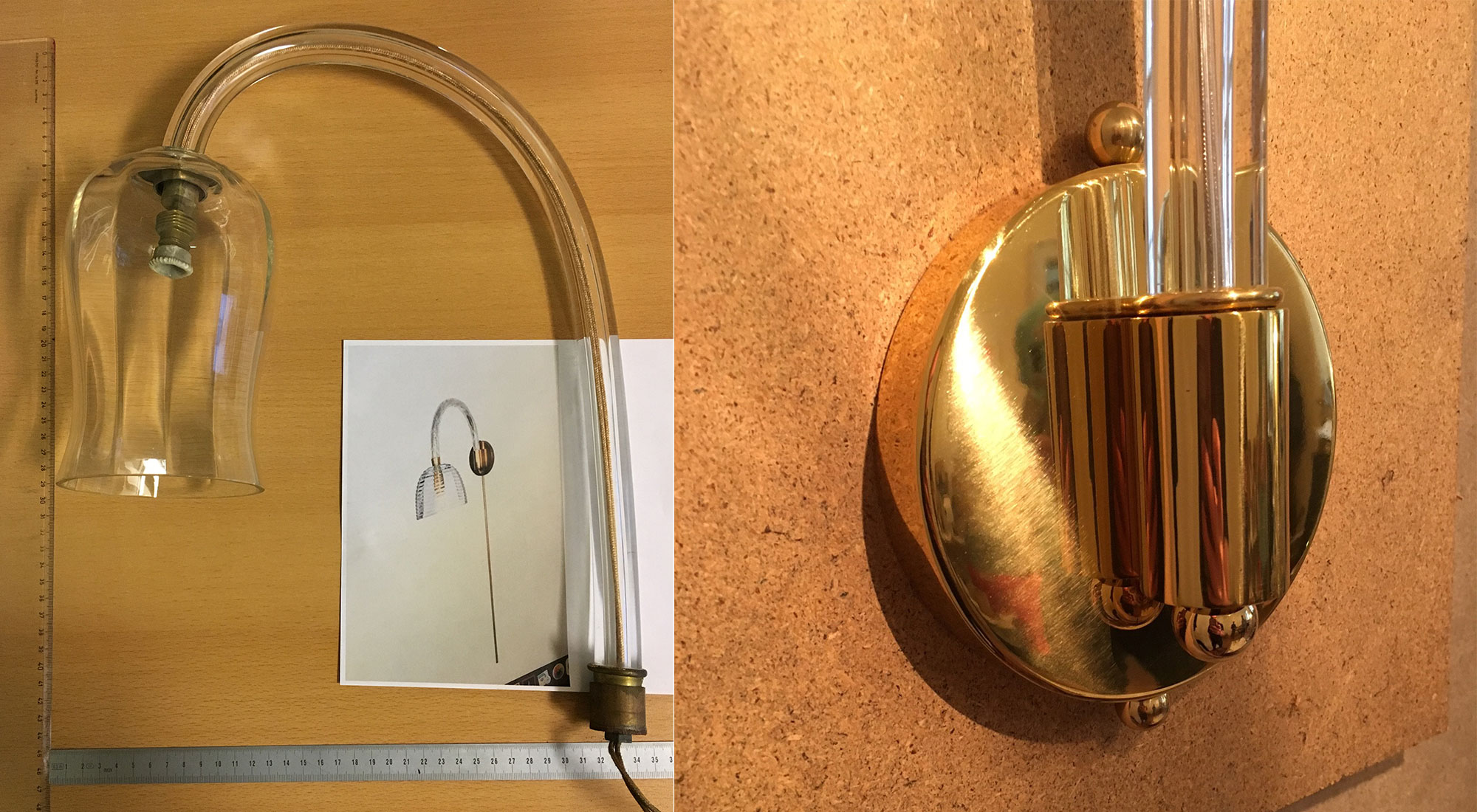 The first pic of antique parts and the initial rendering from the designer, a detail shot of the wall mounting