Making the Met waterproof
A chandelier in a bathroom is a nice thing. Normally the humidity is far below the critical level so there is little reason to worry about IP-ratings. But when Thomas Riley Studio approached us for a Met chandelier above a free-standing bath tub and shower our safety-sense kicked in.
We realised that keeping humidity at bay was much more difficult than making the whole fixture completely waterproof. This resulted not only in an exciting testing procedure but of course in a stunning fixture that opens up many new ways of application.
One starts to think whether the chandelier is the highlight here or the magnificent view? Surely Thomas Riley Studio did a great job in putting this great ensemble together.
Principal: Private
Building type: Private residence
Location: Florida, 2016
Interior Design: Chad Jensen for Thomas Riley Studio
Chandelier design: Hans Harald Rath, 1966
Services: Development, manufacture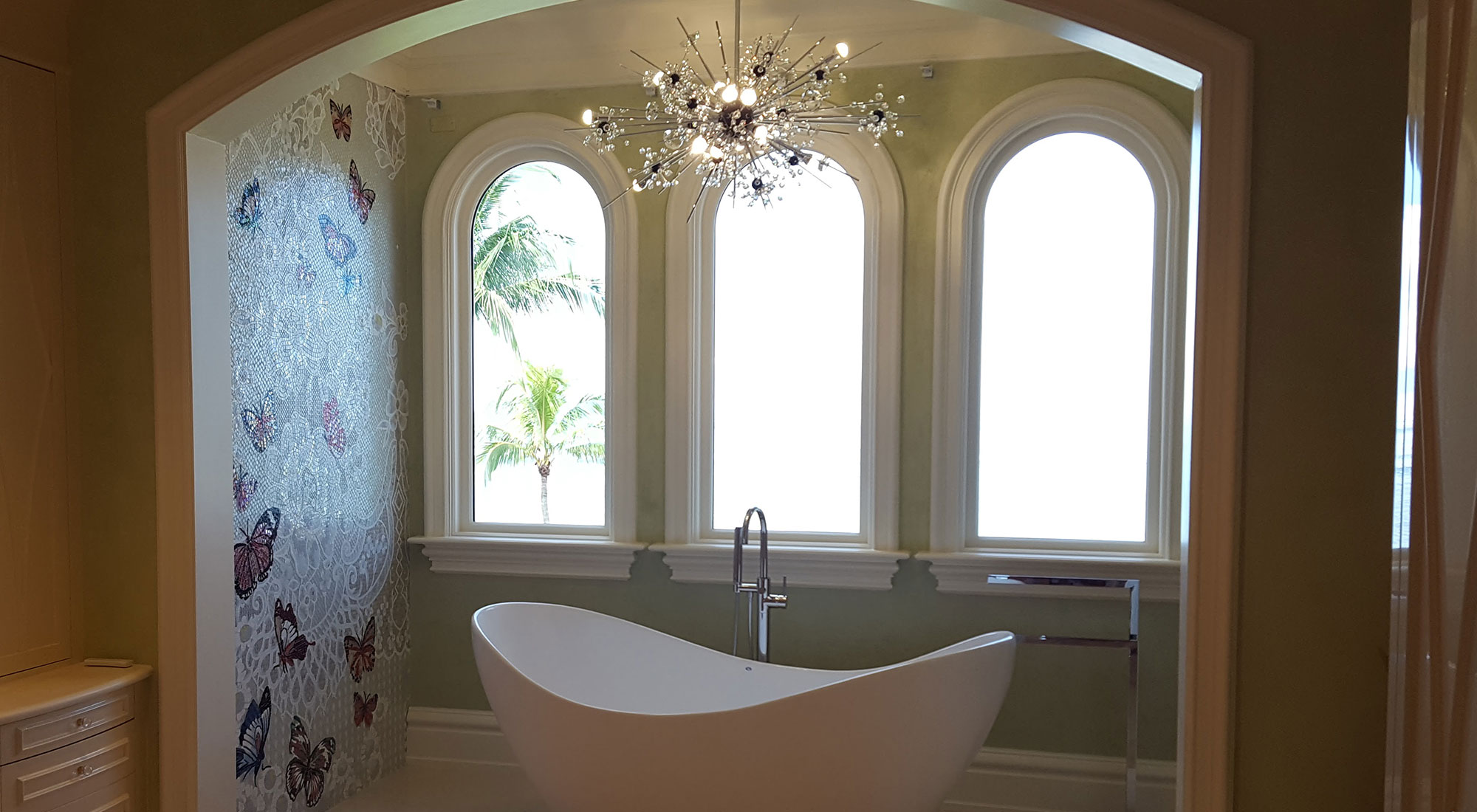 Tub and chandelier in their alcove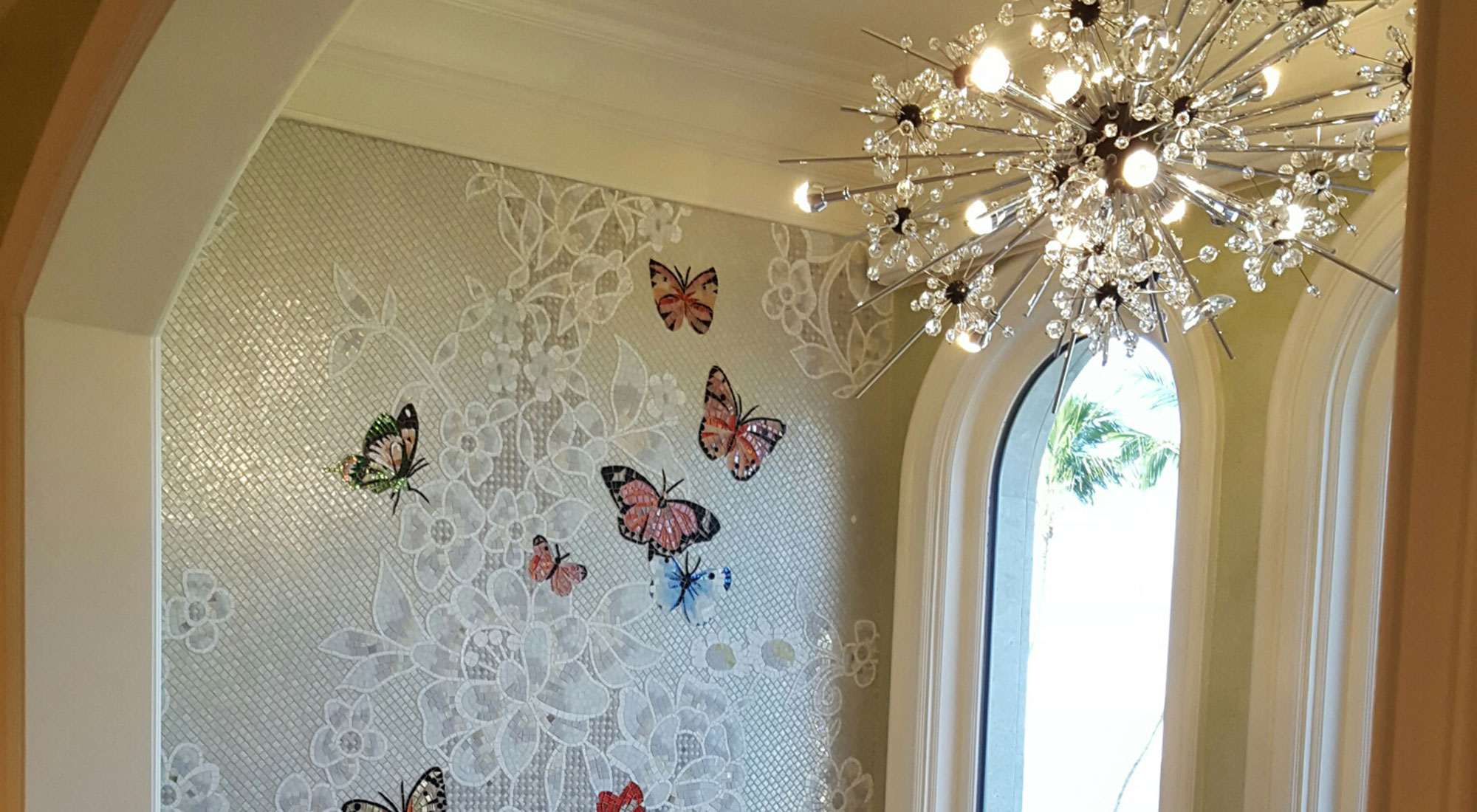 The lovely wall decor with mosaic tiles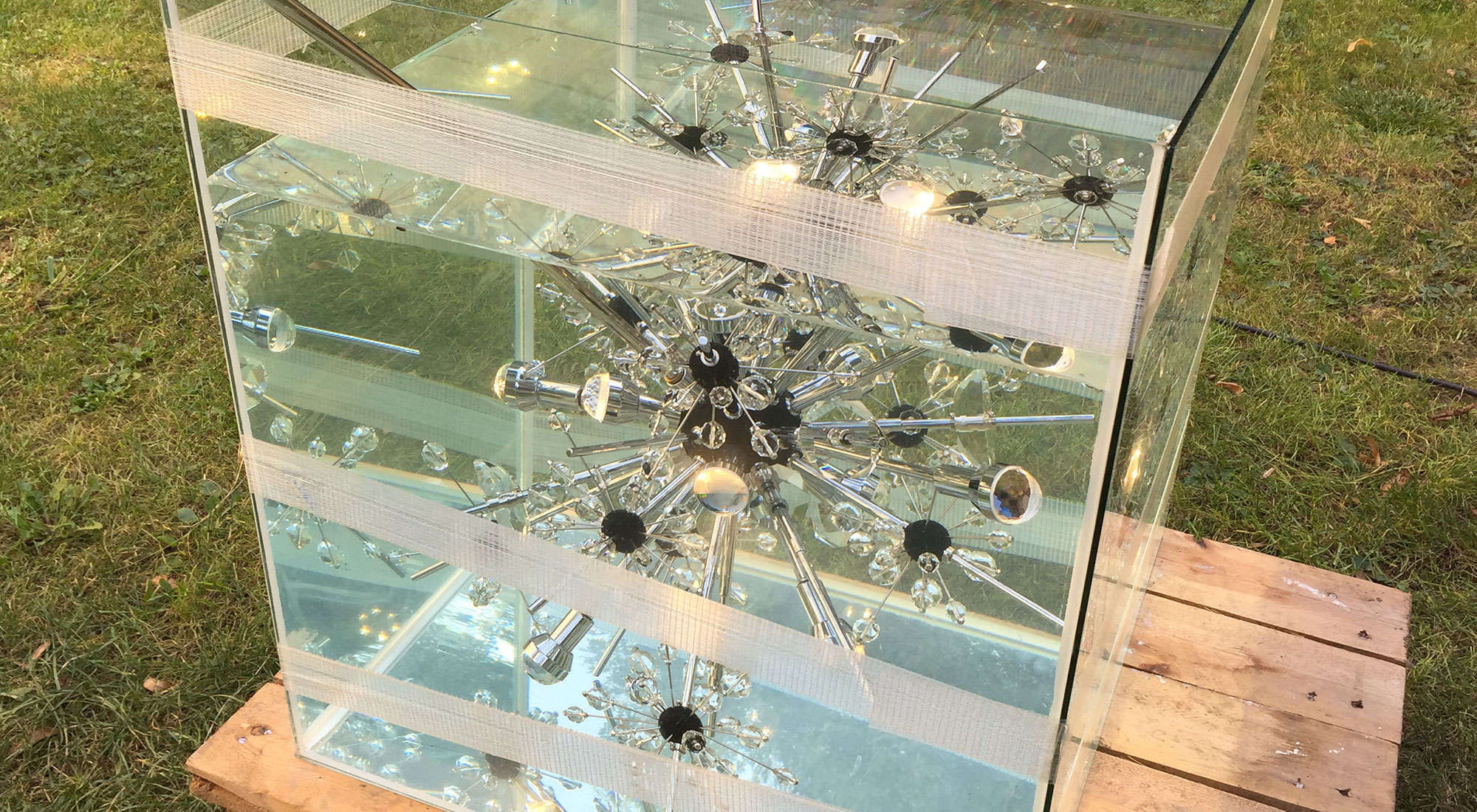 The rough testing of the actual waterproof-ness in our dedicated tank