A Met for a Super Home with Ferris Rafauli
We are proud to have collaborated with Ontario-based Ferris Rafauli, owner of his own name-sake luxury design and construction firm on the super-home of his most prominent client. For this project we created our 2nd largest installation of the Metropolitan chandelier to date. Only second to the original at the Metropolitan Opera in New York.
With over 380 cm in diameter this really dominates the Grand Room of the mansion, illuminating the client's cherished custom Bösendorfer concert grand piano. The golden custom finish contributes perfectly to Ferris's signature Modern Art Deco style.
The greatest challenge beside the tight deadline was installing top-down from a 12 meter high skylight. A team of three installed for full three days on location.
Principal: Private
Building type: Private mansion
Location: North America, 2019
Interior Design: Ferris Rafauli
Chandelier design: Hans Harald Rath, 1963
Services: Manufacture, installation
Installing the Met chandelier at Ferris Rafauli Super Home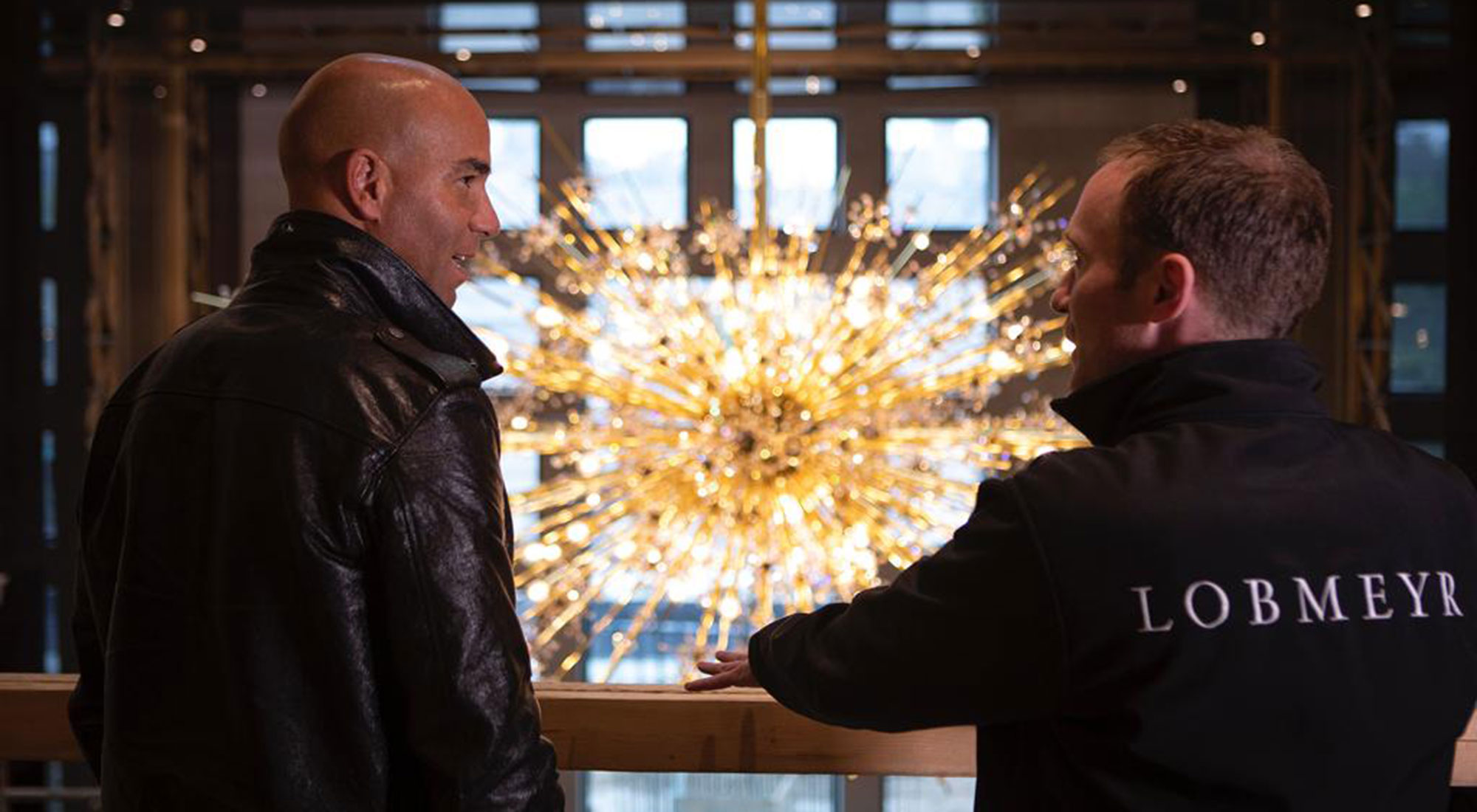 Ferris Rafauli with Johannes Rath, discussing the ambience of the Met chandelier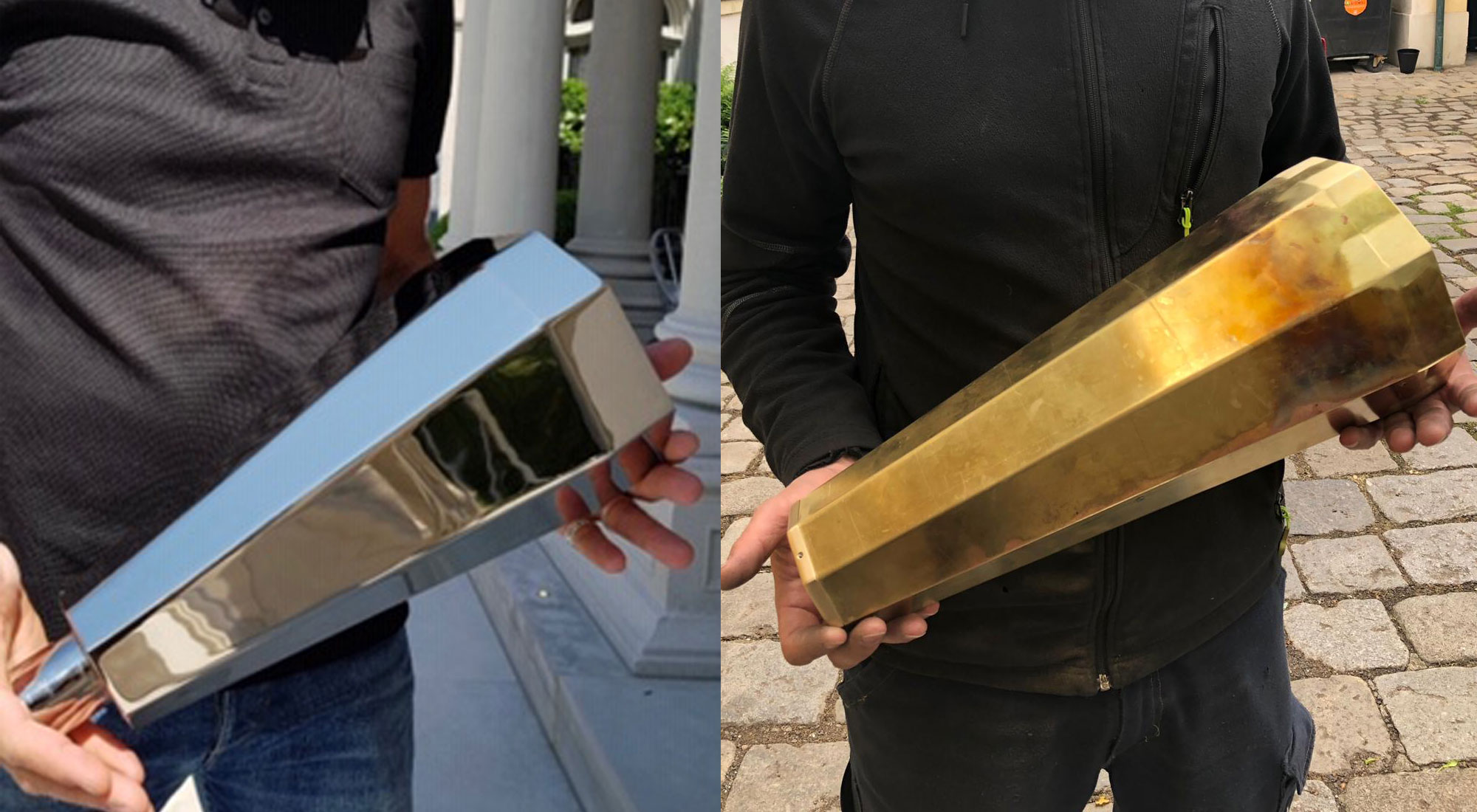 A picture of a canopy the client wanted (left) and a picture of what we started to make for him (right).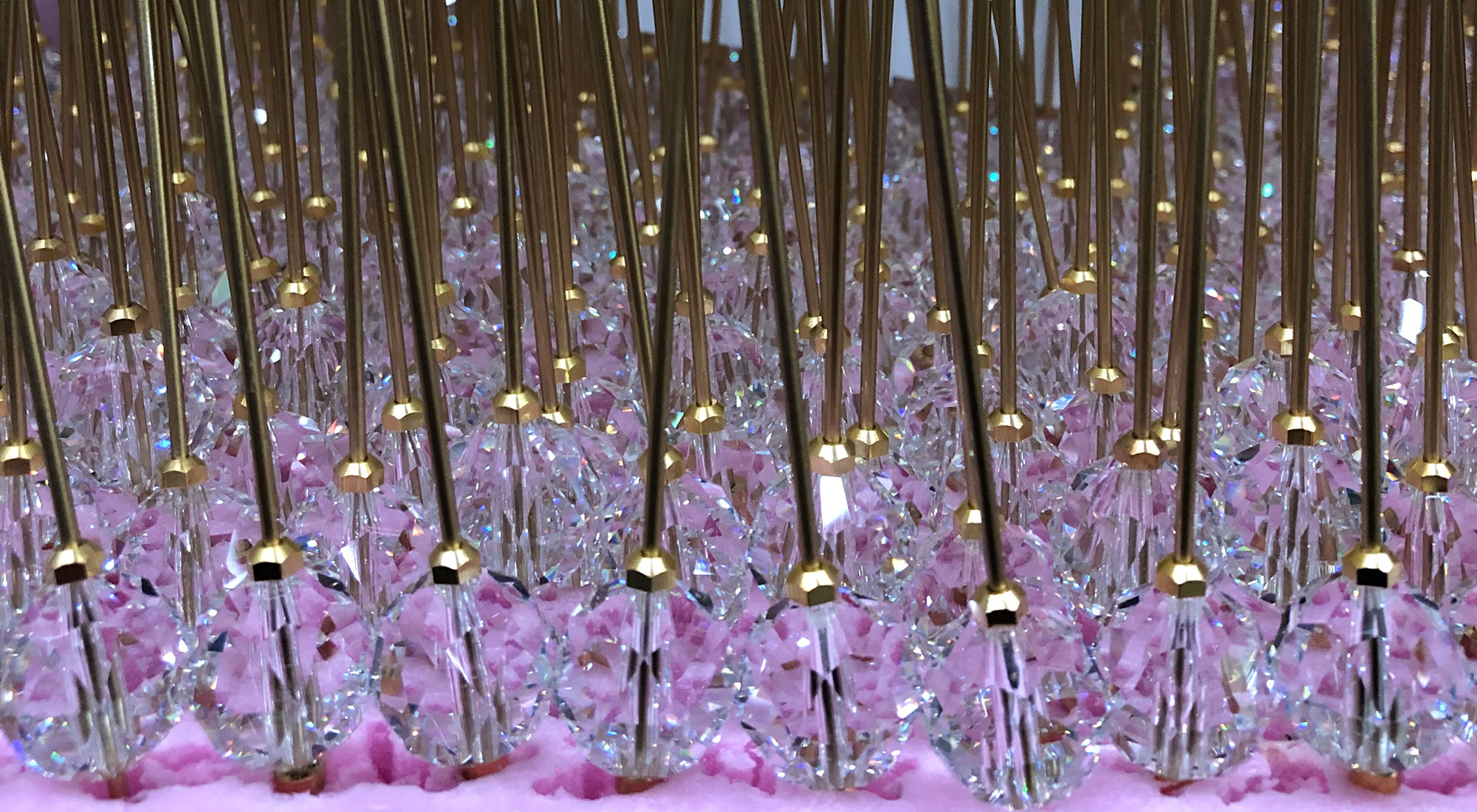 A small part of the 20.000 spokes and Swarovski crystals we made for this project.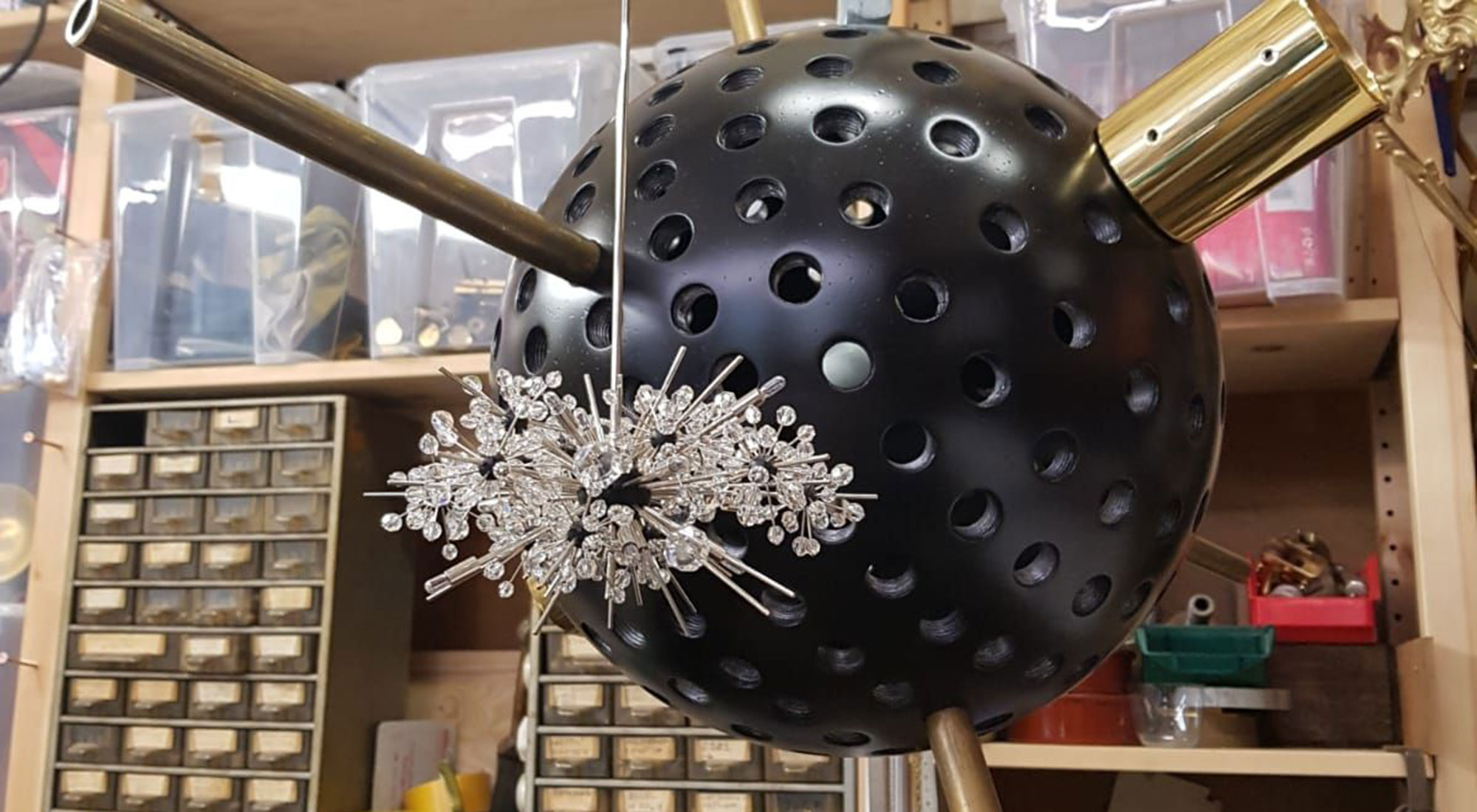 Ferris' chandelier's central ball and the miniature we made for Tiffany & Co.