The Tiffany & Co. Christmas Window
The largest installation of Met chandeliers for the 5th Avenue flagship store
The chandeliers Lobmeyr delivered to the Metropolitan Opera in 1966 became a secret landmark of New York. After the 50 years anniversary Tiffany & Co. picked them to be the backdrop of the main Christmas window at their flagship store at 5th Avenue.
Being Tiffany, a mere wallpaper was not enough. Christopher Young, Art Director in charge of all window displays tempted us to create scale-true miniature versions of those iconic fixtures at approximately 1:5.
Being Lobmeyr, we could not simplify things to make life easier. It turned out that the only way to capture the air of the originals was to make the small ones just like the originals. So each miniature consists of the same number of parts, all made from the same materials as the originals.
And as a finishing touch: The largest crystal of the miniatures is cut from the smallest crystal of the originals.
As a kind gesture the Vienna showroom of Tiffany & Co. was given an additional miniature for display that will be auctioned off for Light for the World charity program.
Principal: Tiffany & Co.
Project type: Presentation
Location: New York, 2017
Concept: Tiffany & Co. Creative Visual Merchandising
Chandelier design: Hans Harald Rath
Services: Development, manufacture
All window photography © Ricky Zehavi for Tiffany & Co.
Tiffany & Co. on Instagram
A short making-of video courtesy of Tiffany & Co.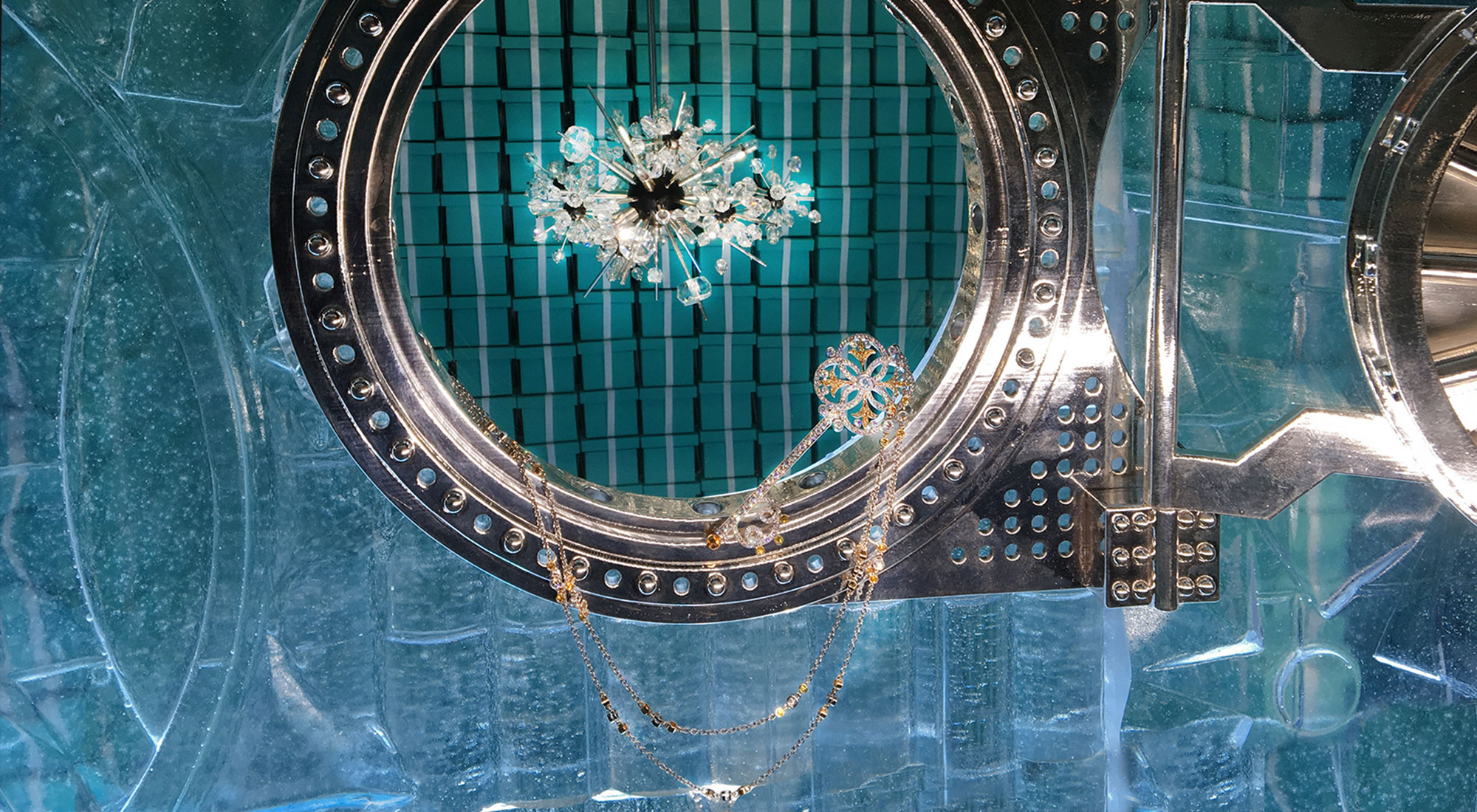 Detail of right side window at 5th  Avenue (©Ricky Zehavi for Tiffany & Co.)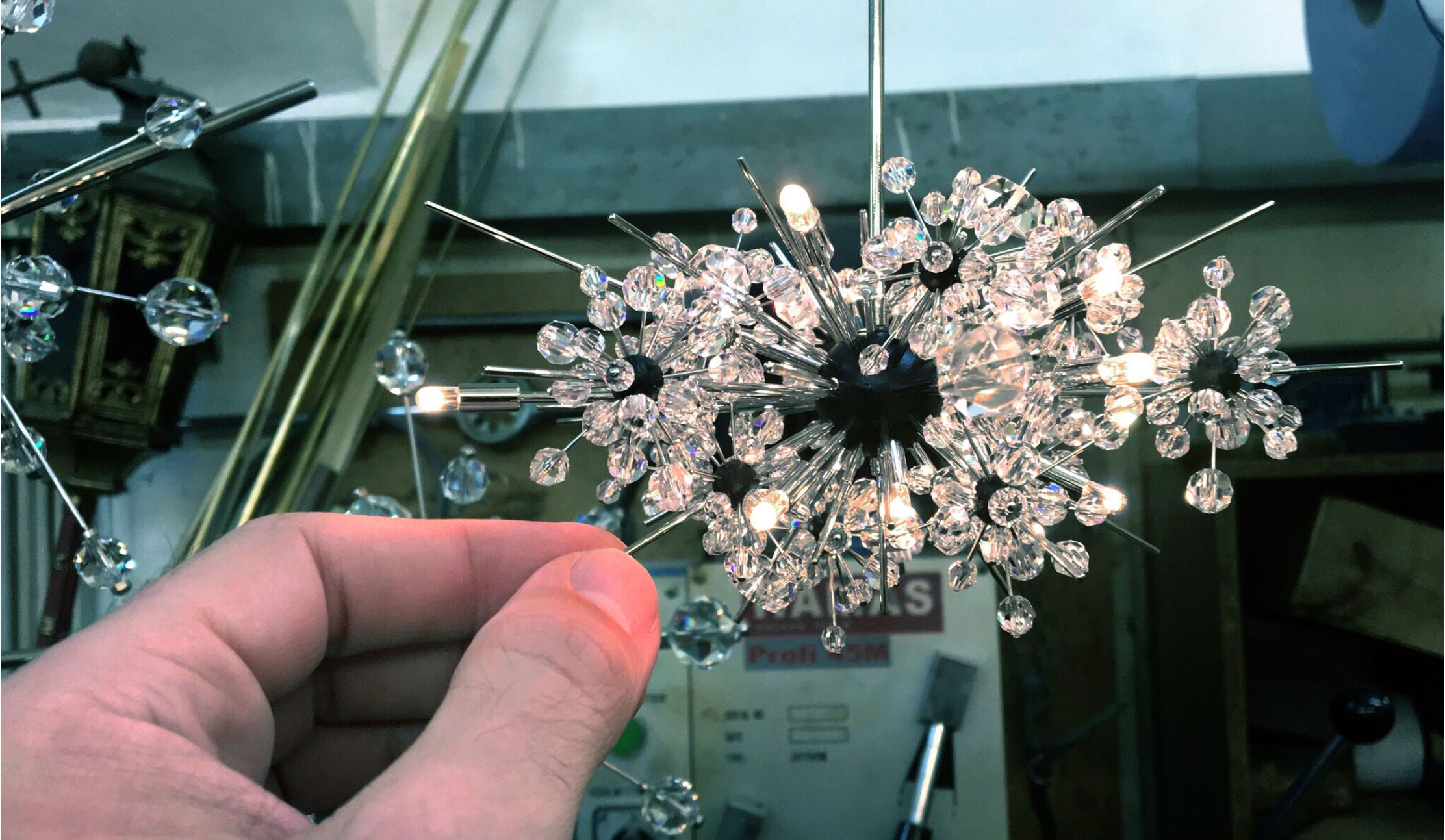 Final inspection of the prototype by Tiffany & Co's Creative Visual Merchandise Director in our Vienna atelier.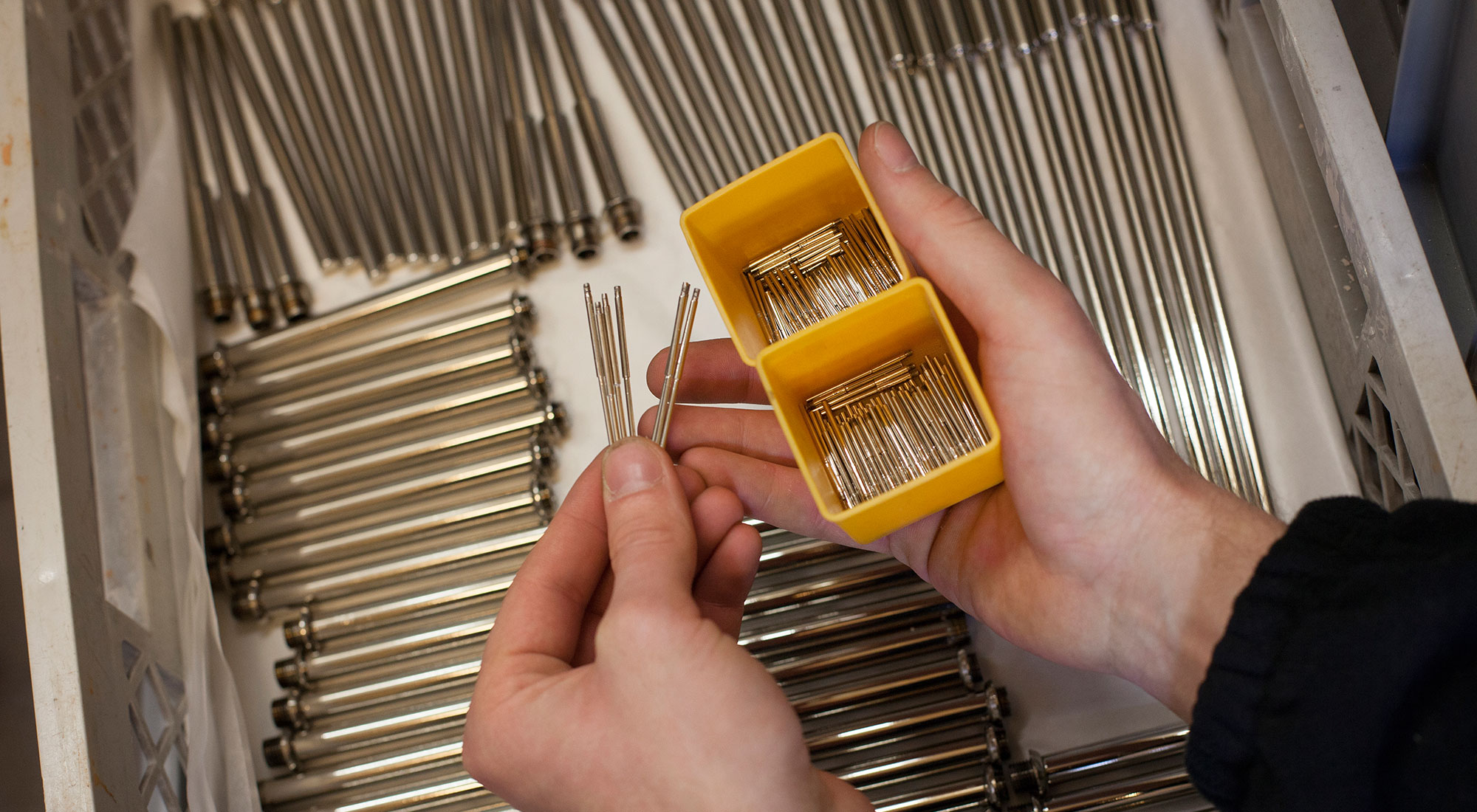 The "rays" of the miniatures vs. the originals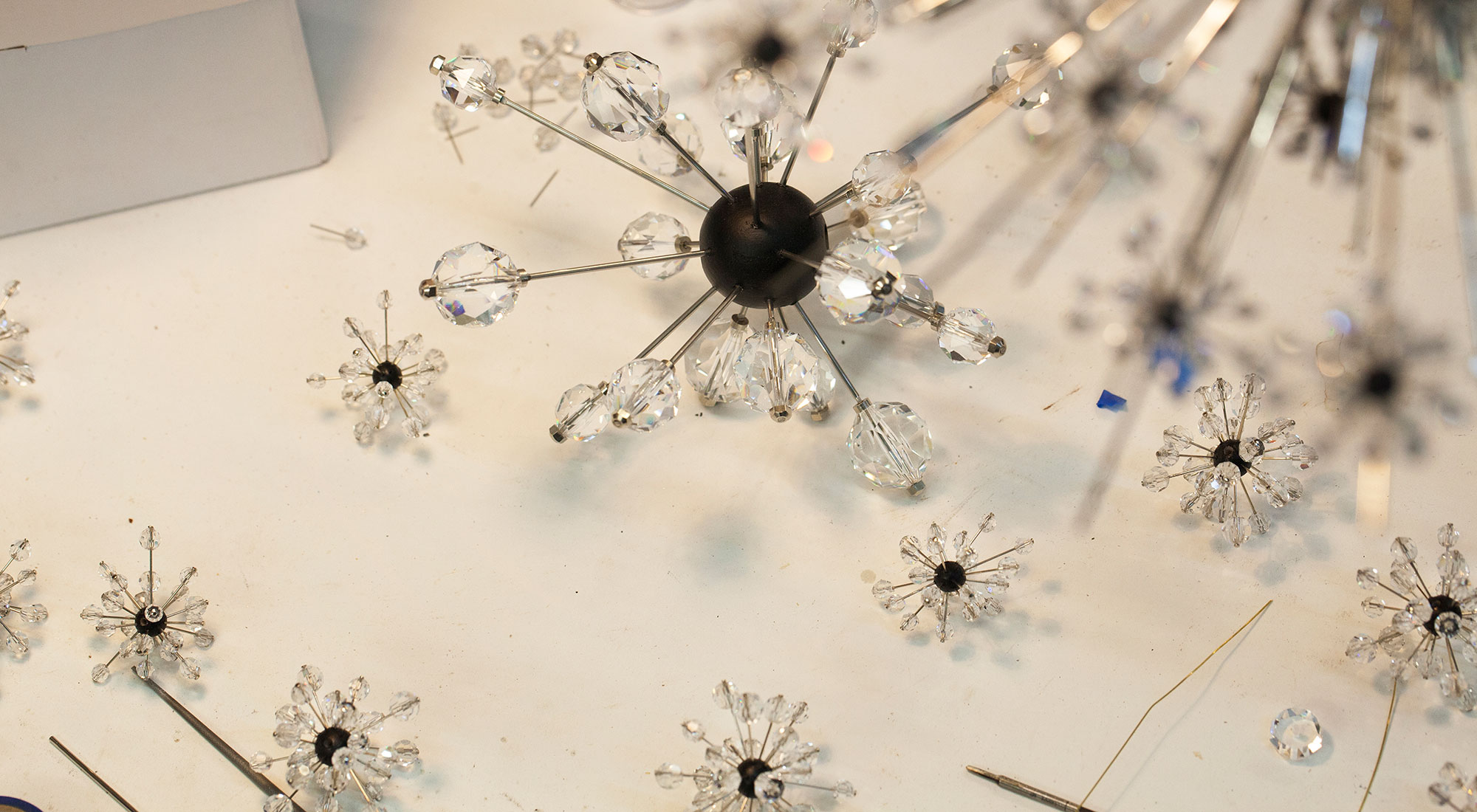 One original sputnik element among many of its tiny offspring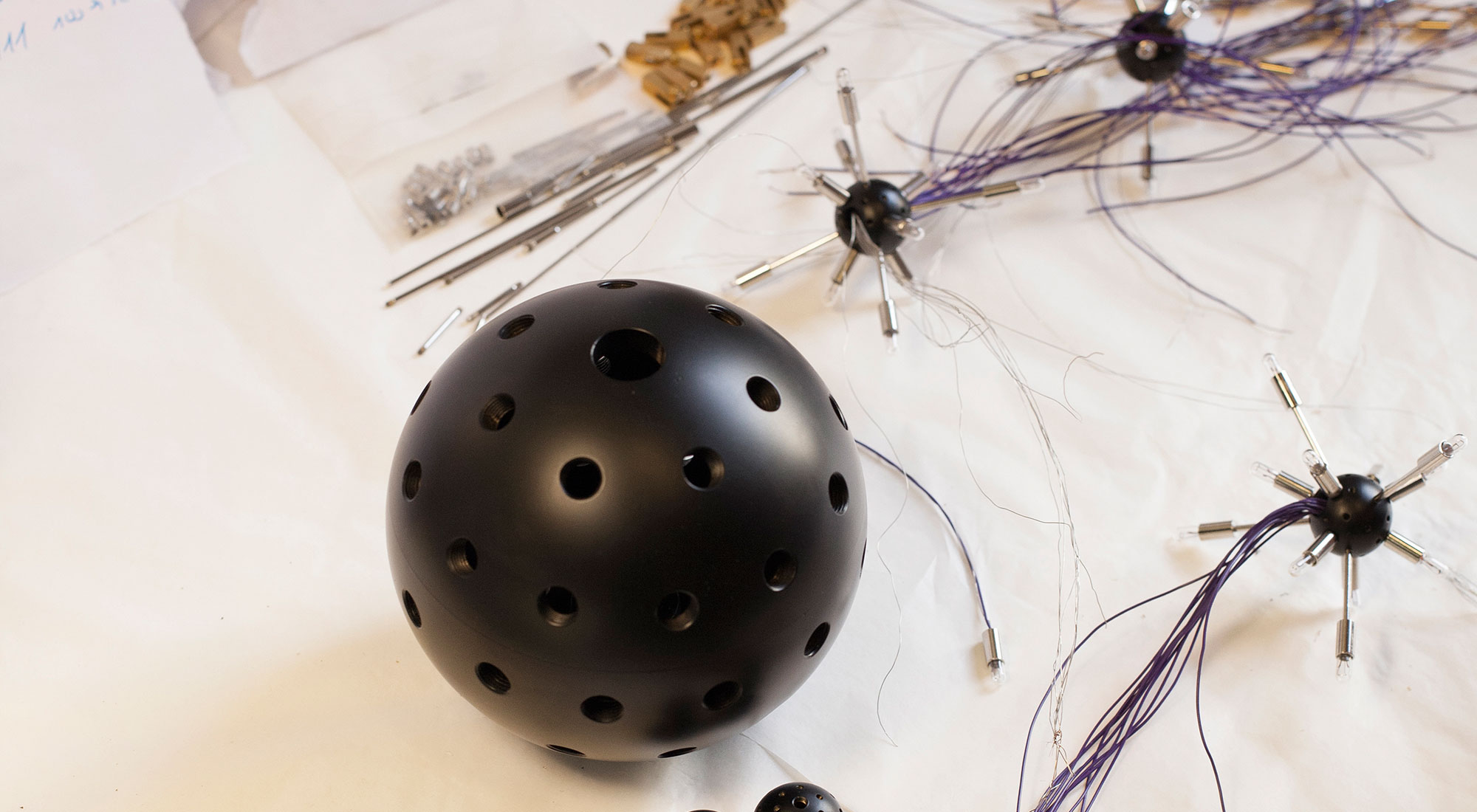 The original size central ball next to some of the miniatures being electrified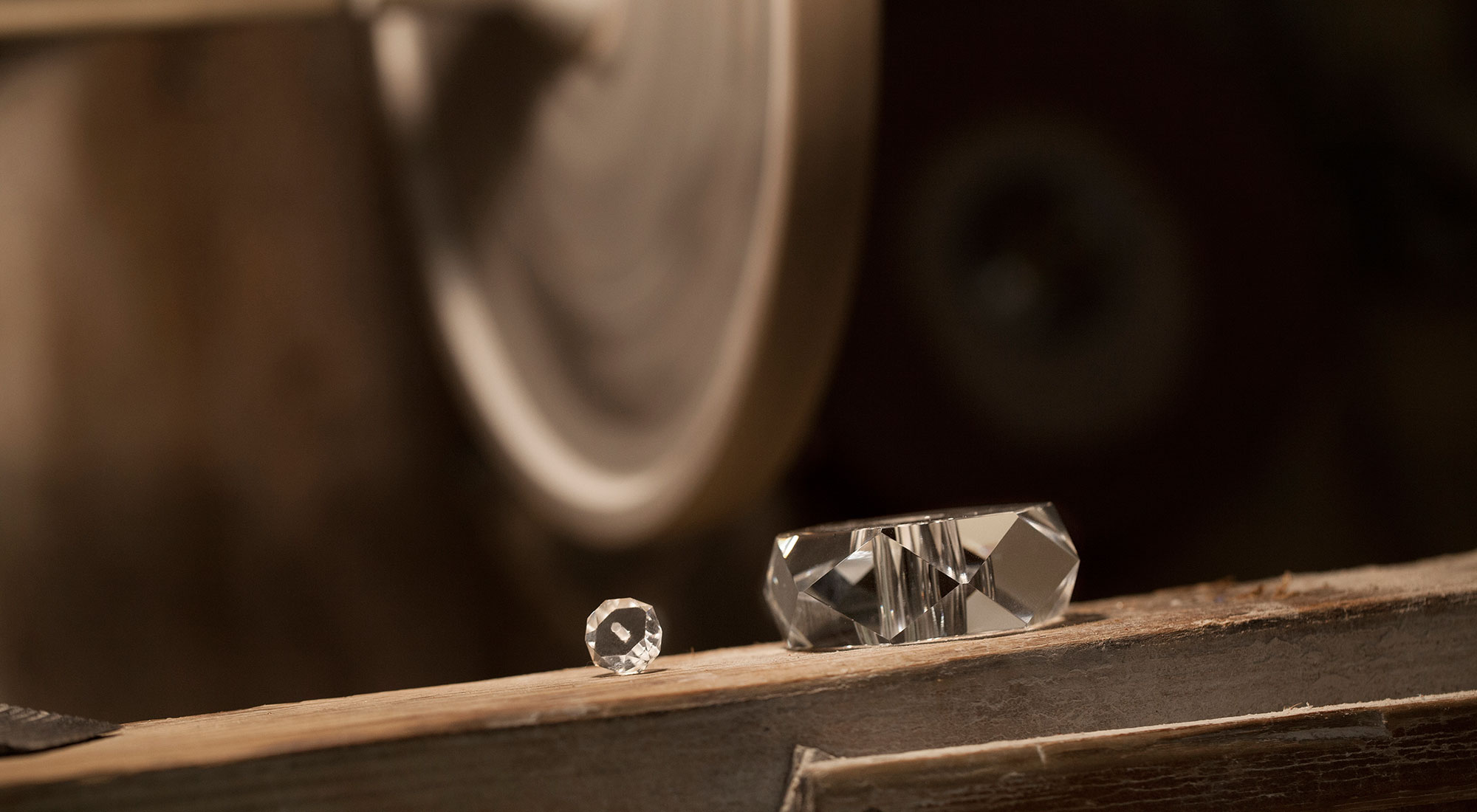 The largest crystal of the miniatures opposite the original's largest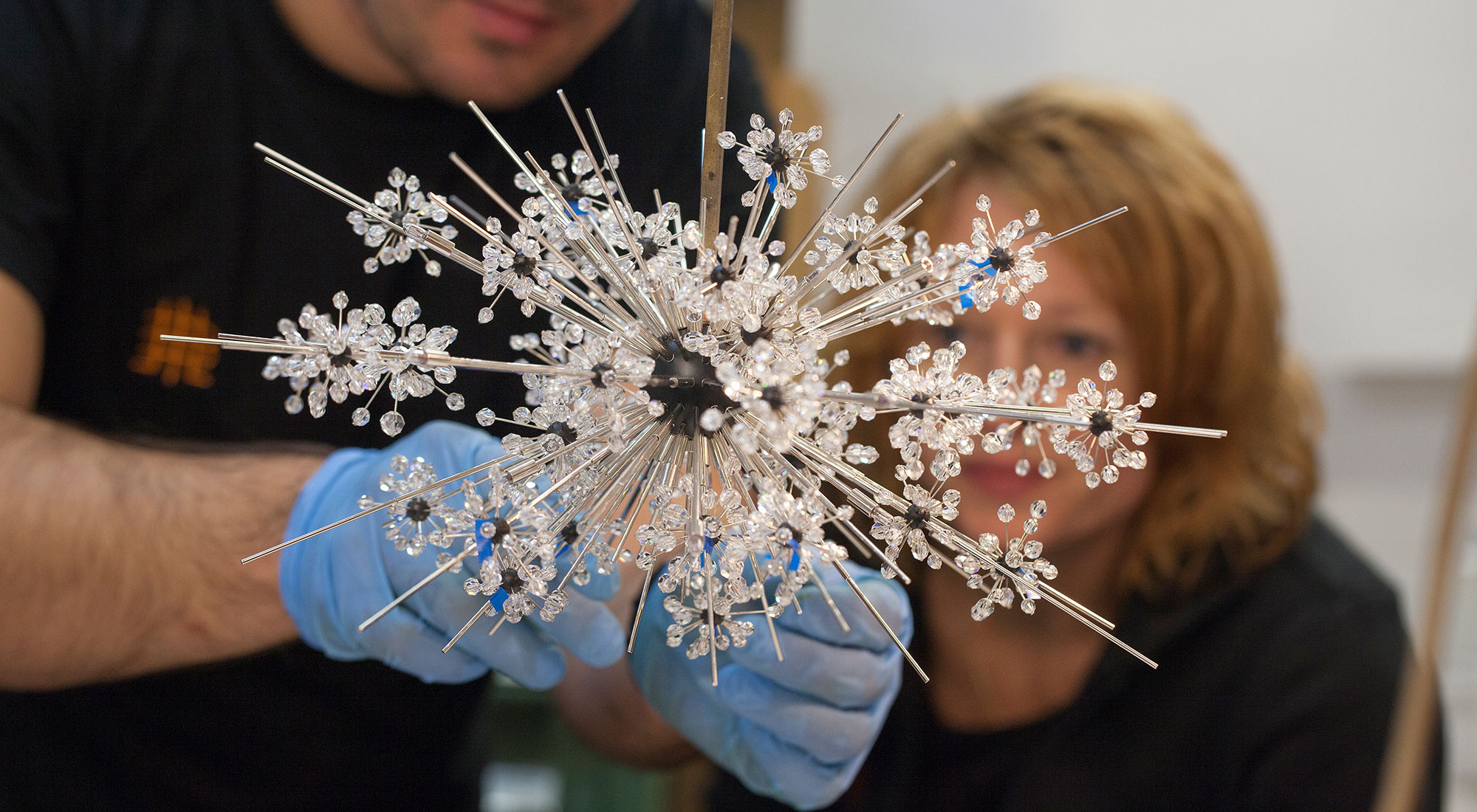 The largest of the miniatures (20 cm diameter) getting the final adjustments. The smaller ones are about half this size.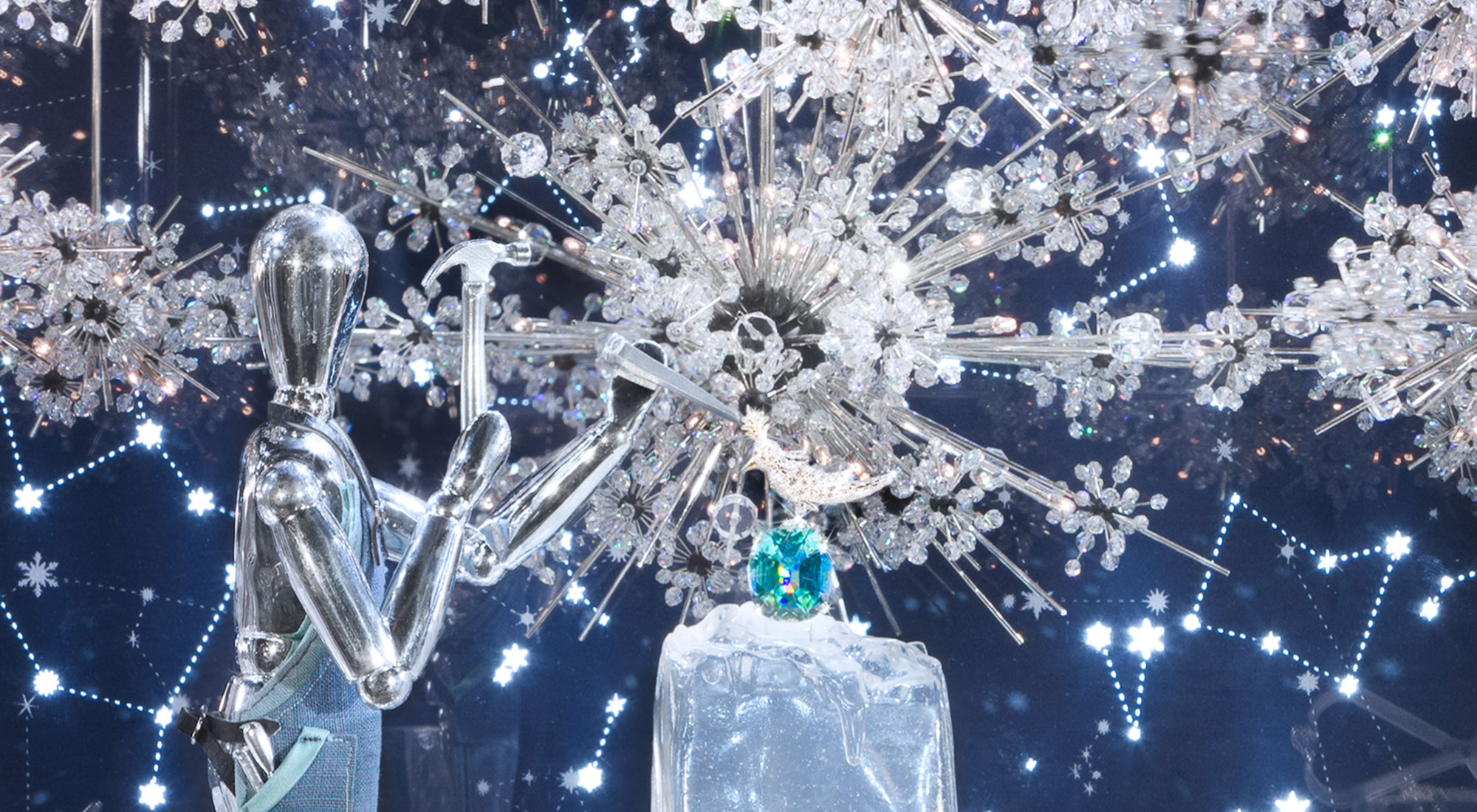 The left side Christmas windows display at 5th Avenue (© Ricky Zehavi for Tiffany & Co.)