Collection Sanziany & Palais Rasumofsky
The Metropolitan Chandelier is much more sought after internationally than it is in its home market. Still it is not completely out of the ordinary to install one in Vienna. Doing so in one of the old city palais is a nice treat. Being informed that this is a private museum for modern art seems like the cherry on the cream.
Stepping through the door into this location though makes all of the above forgotten.
Baar-Bahrenfels so not only created the probably most intreaguing scenario for a Metropolitan Chandelier, the created an internationally awarded milestone of architecture in close collaboration with national monument conservation authorities.
Principal: Collection Sanziany & Palais Rasumofsky
Building type: Private museum
Location: Vienna, 2013
Chandelier design: Hans Harald Rath 1966
Services: Manufacture, installation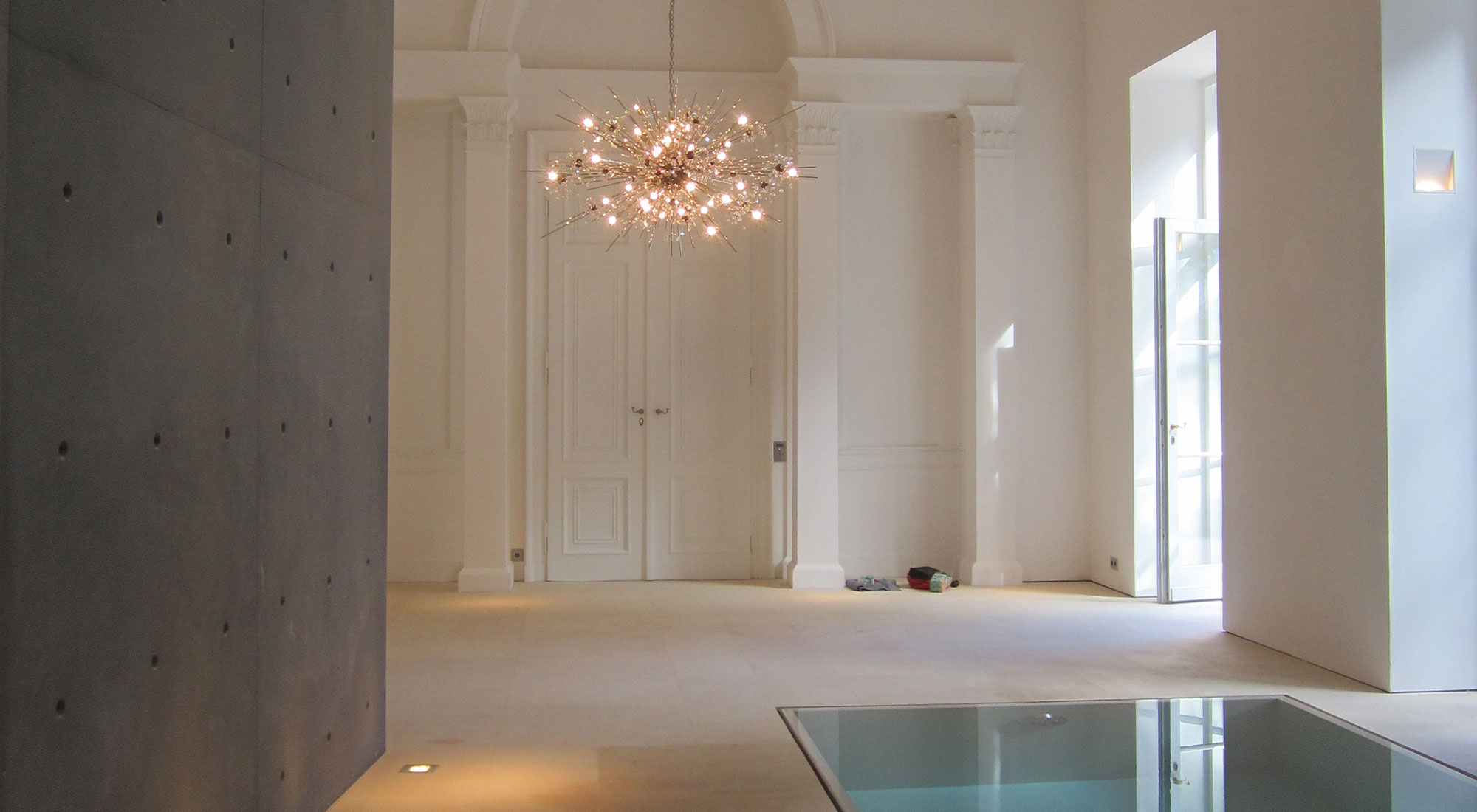 A view across the pool just after installation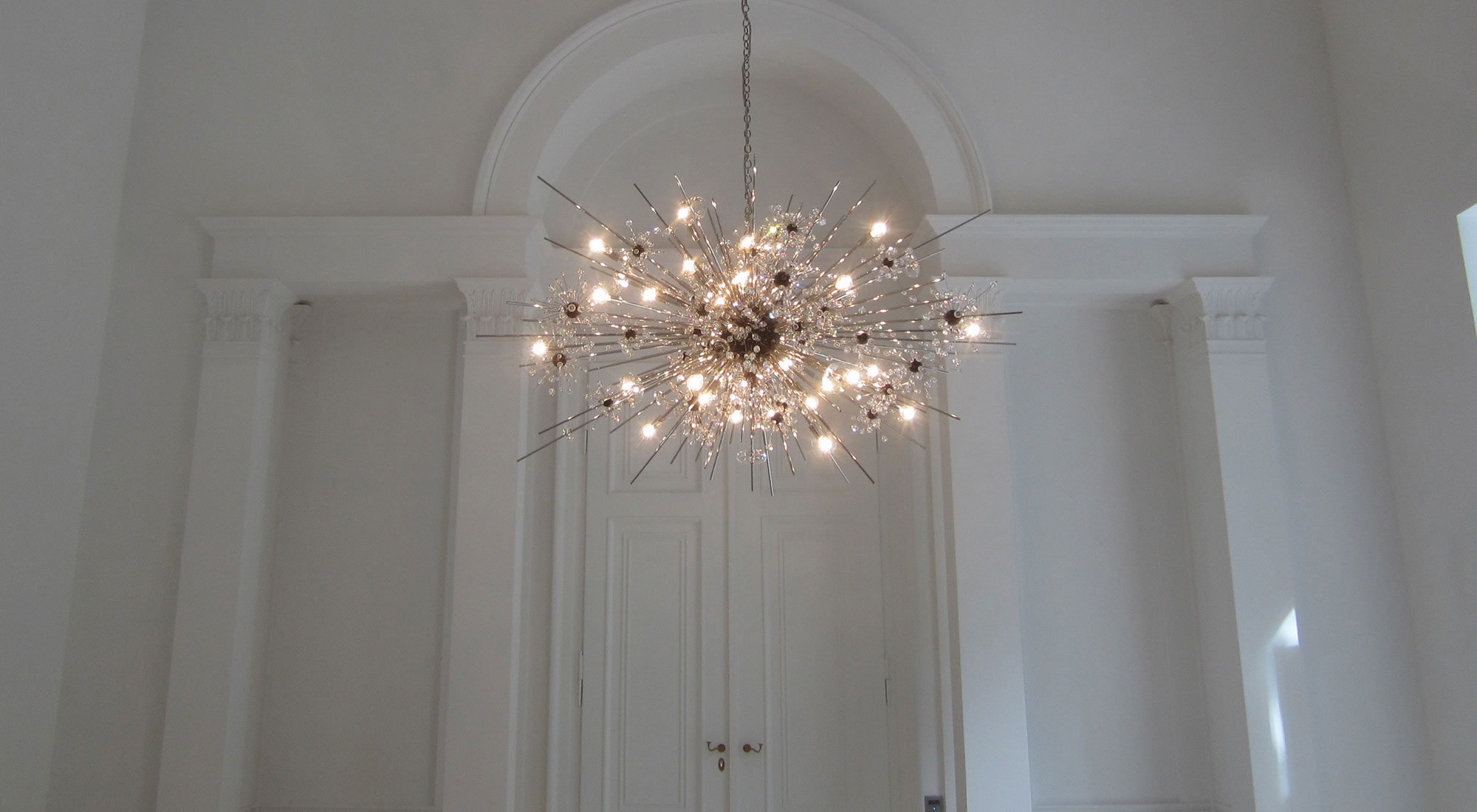 A close-up in front of the historic arched doorway