A New Life for a Diplomat
The chandelier from the Austrian Embassy in London
1966 not only saw the unveiling of the Metropolitan chandeliers in New York. With Ceno Kosak we also developed the chandeliers for the then newly refurbished Austrian Embassy in London.
Kosak drew from the inspiration of that year's milestone project and used the spoke elements of the Sputniks as well as the aesthetic of the geometric wall sconces.
A few decades later the embassy was refurbished again and the chandeliers stored away. A Viennese antiques dealer purchased one of the larger fixtures for his home and brought it back to its cradle to be touched up.
Needless to say a small Met Chandelier in the adjancient area does not hurt at all!
Design: Ceno Kosak, 1966
Principal: Private
Location: Vienna, Austria
Building type: Private apartment
Services: Restoration, installation
Ambient photos by Wolfgang Thaler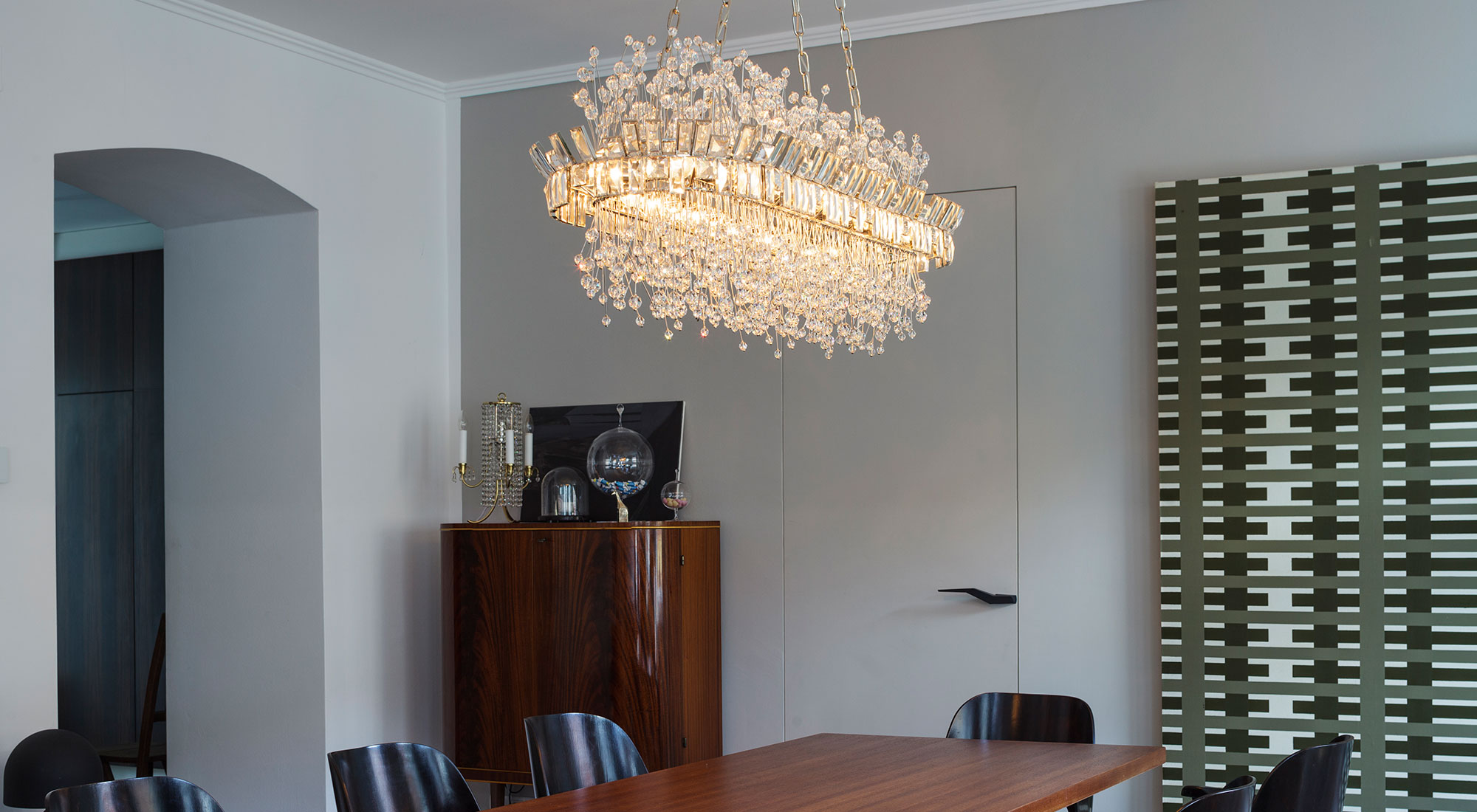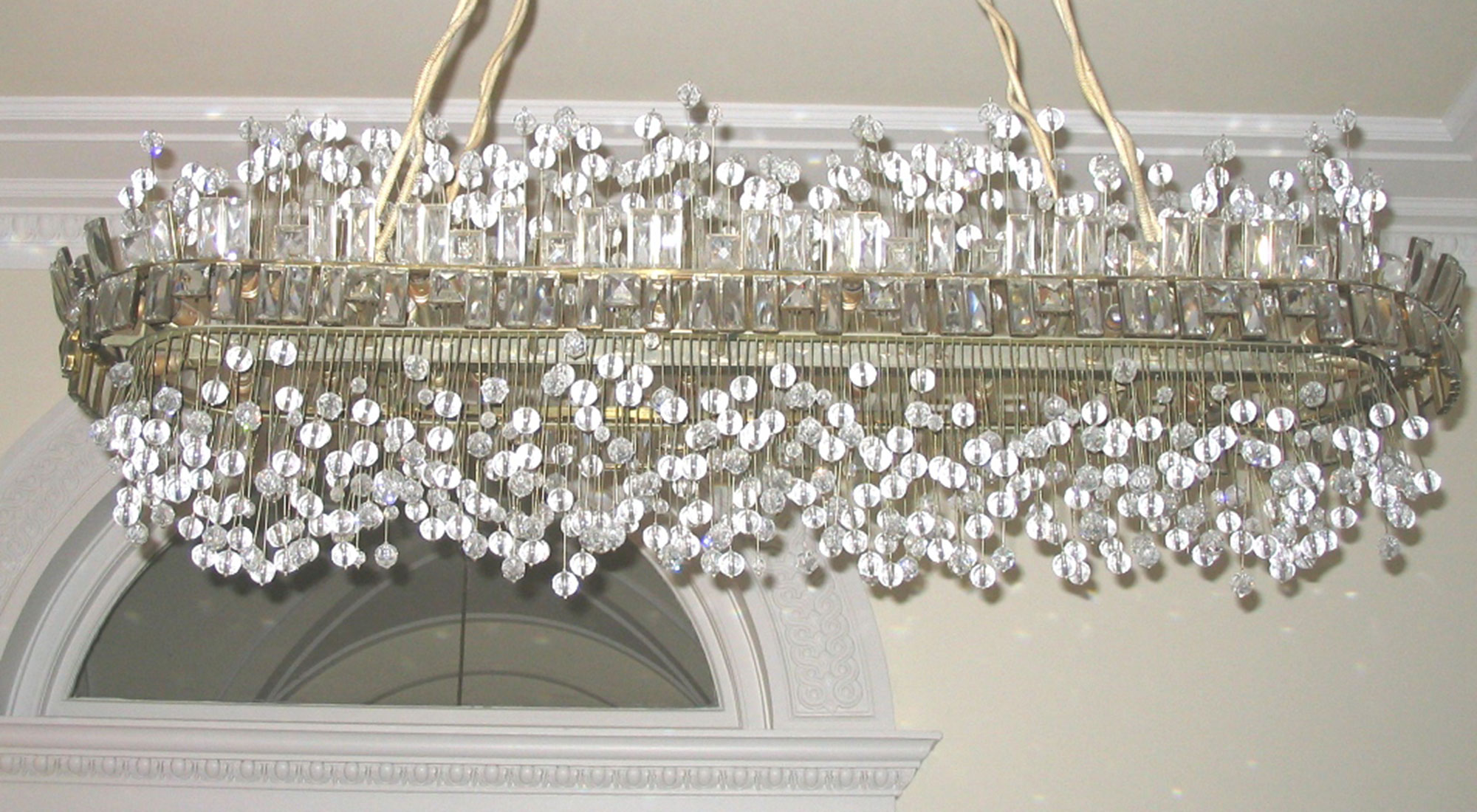 Detail of the chandelier at the embassy before removal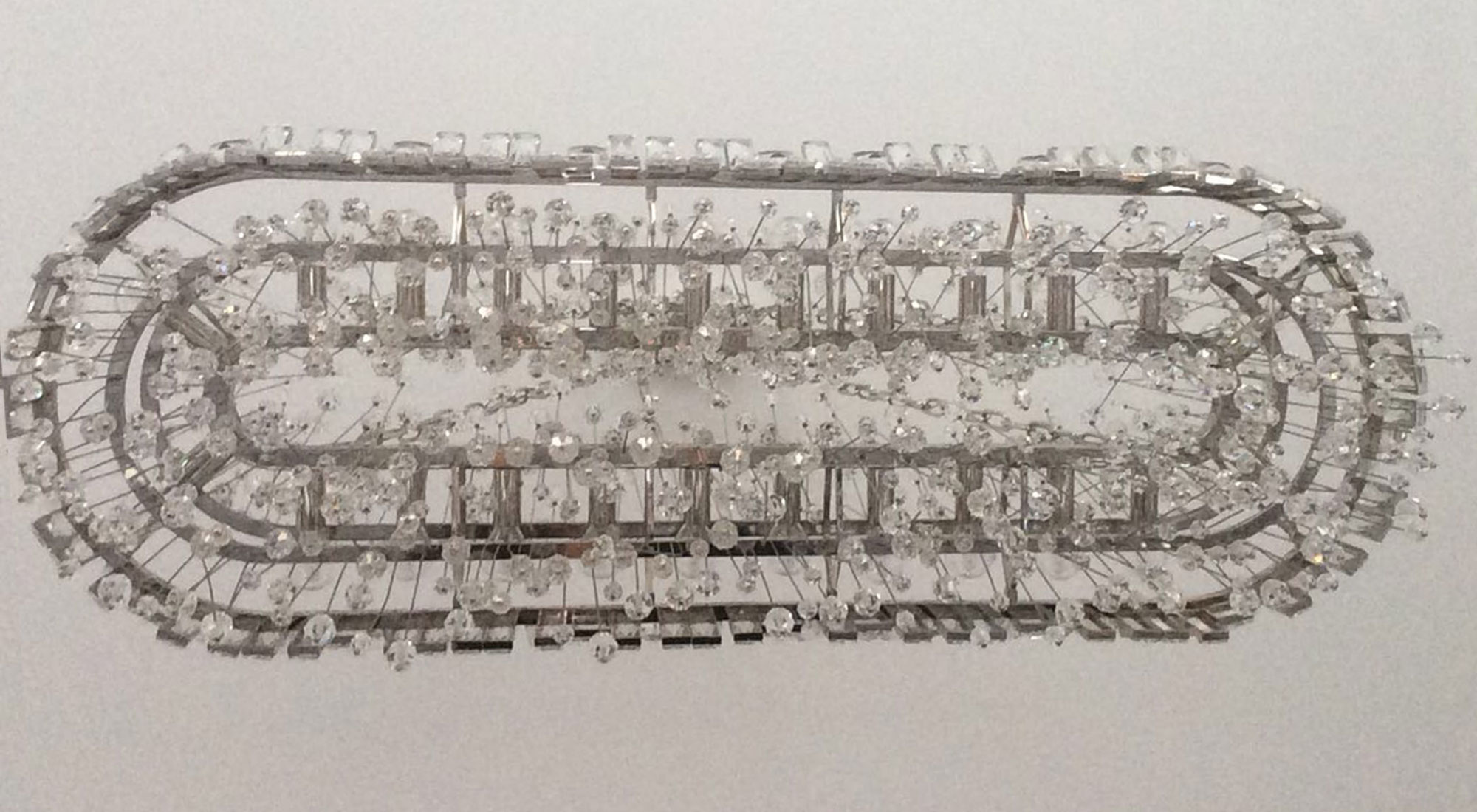 A view up into the chandelier at the embassy
LOBMEYR PRODUCTS USED IN THIS PROJECT