Sixties flair on the Algarve
To design, manufacture and install a chandelier in a mediteranean beach villa of an international businessman sounds like a very nice experience. And seriously, it is.
A returning client presented us with a work of his Lissabon designer, a true 1960 filmstar villa right out of the movie in the perhaps most breathtaking corners of the Iberic peninsula.
We took up Christina's initial concept and married it with the experience we gained from further developing the Bellsize Park concept from 2008.
The most memorizing experience though was the friendship and familiarity with Joao and his team during the three day installation in this amazing place in the midst of a vast and marvelous garden above the cliffs. Of course there was also a barbaque!
Principal: Private
Building type: Residential
Location: Portugal, 2015
Architect: Cristina Jorge de Carvalho
Lead Engineer: Joao Bento
Chandelier design: Lobmeyr, 2012
Services: Design, manufacture, installation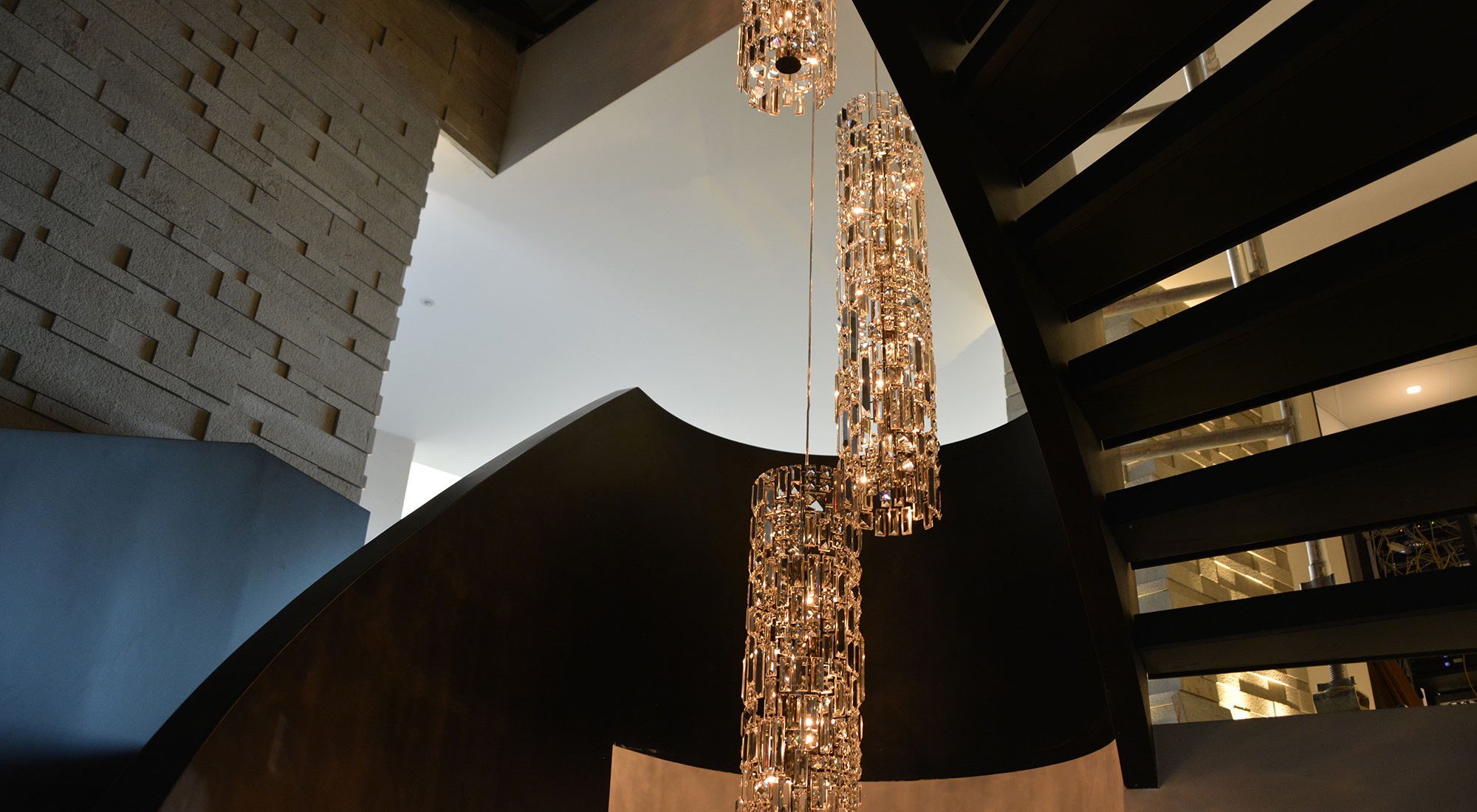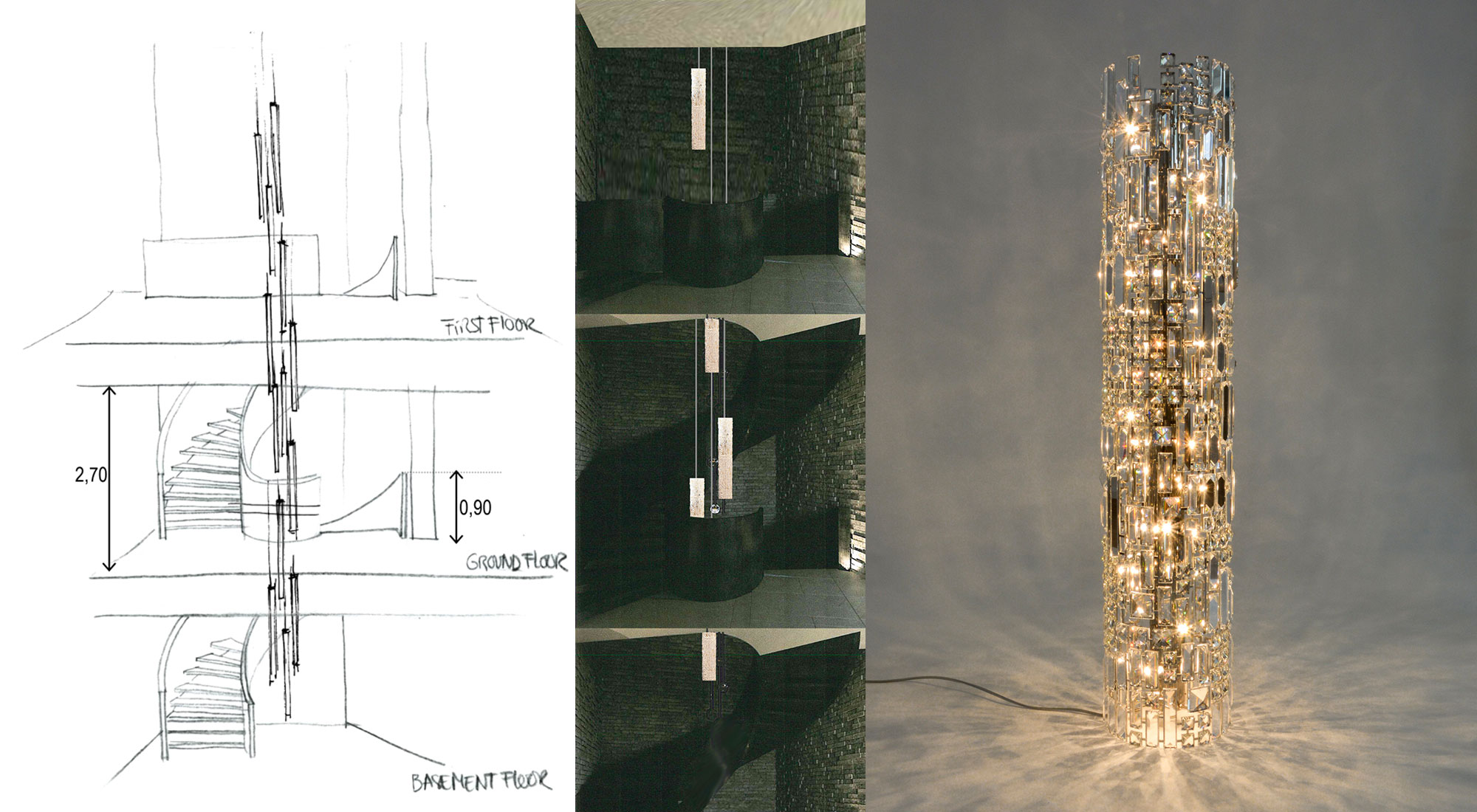 An early concept drawing, our illustration and the first prototype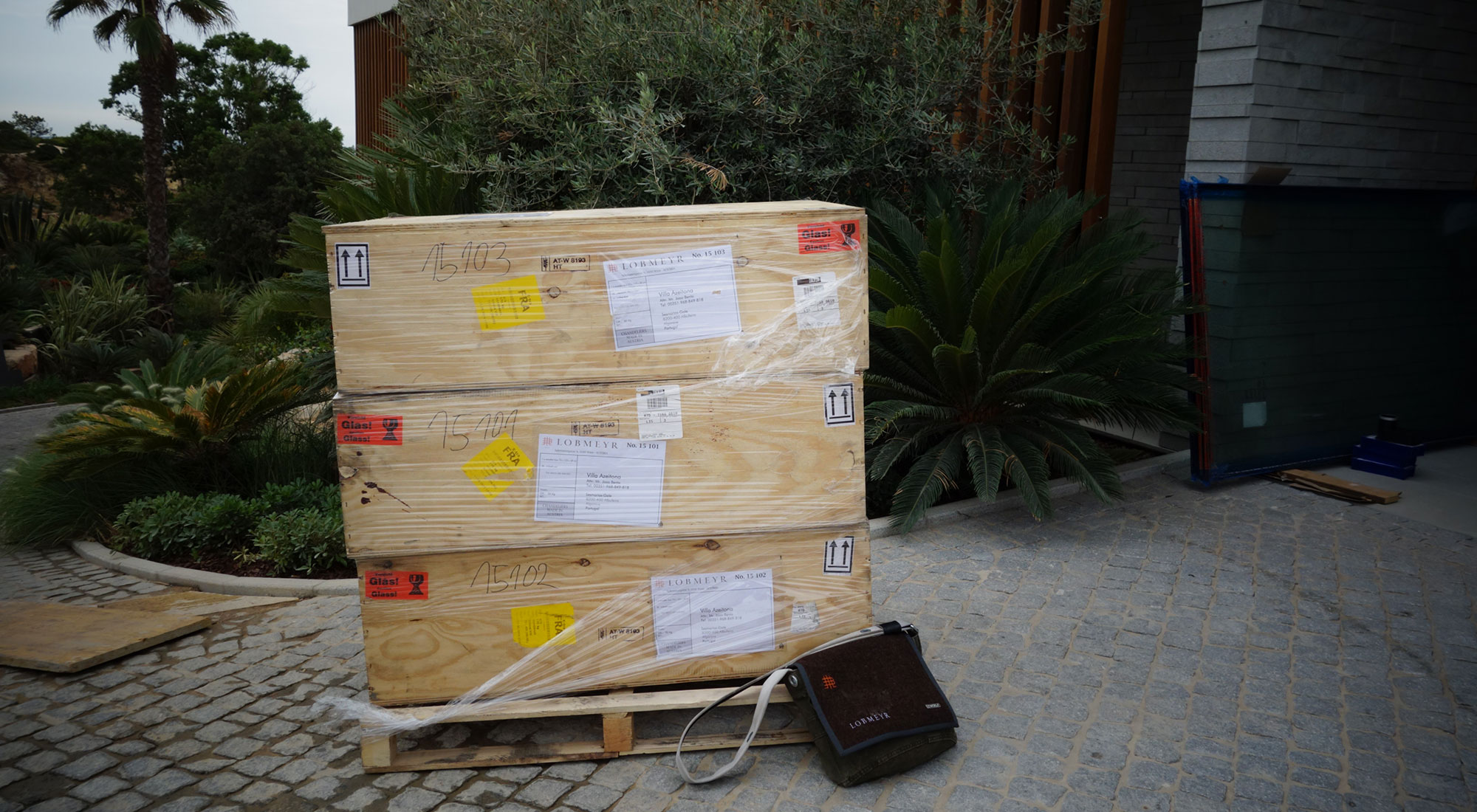 The crates have just arrived!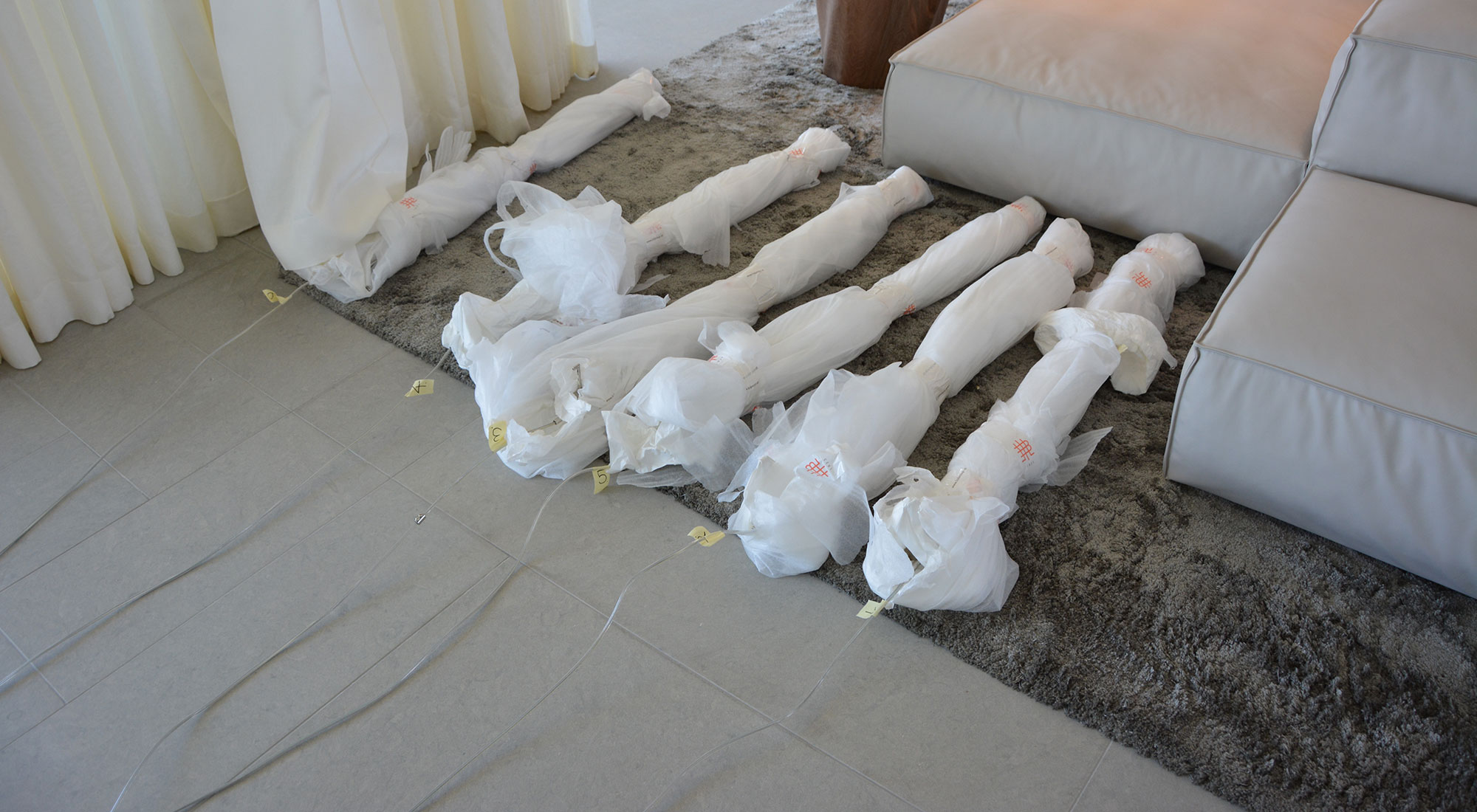 Chandelier parts aligned before unpacking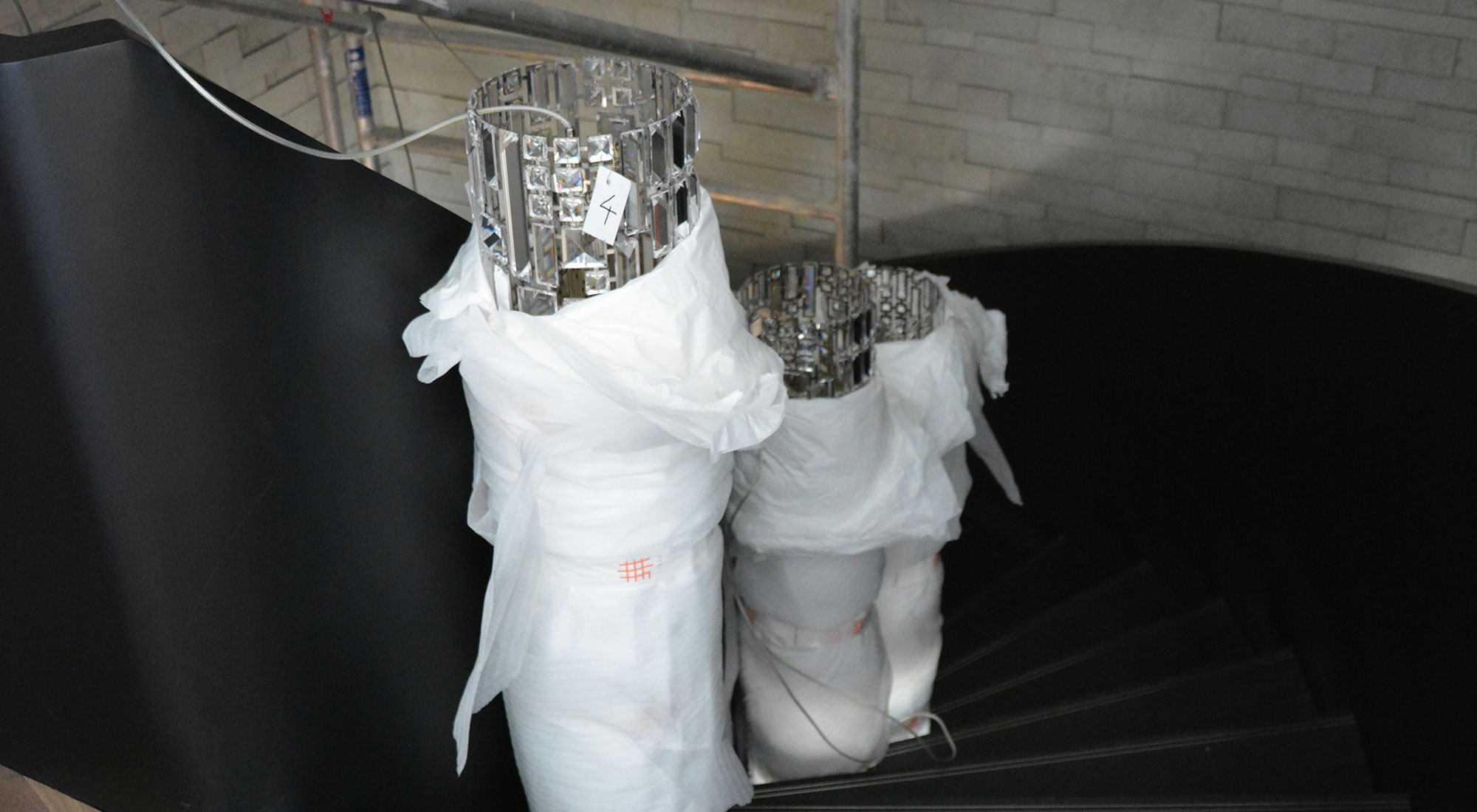 The ready elements lined up to be lowered into the stairwell
LOBMEYR PRODUCTS USED IN THIS PROJECT