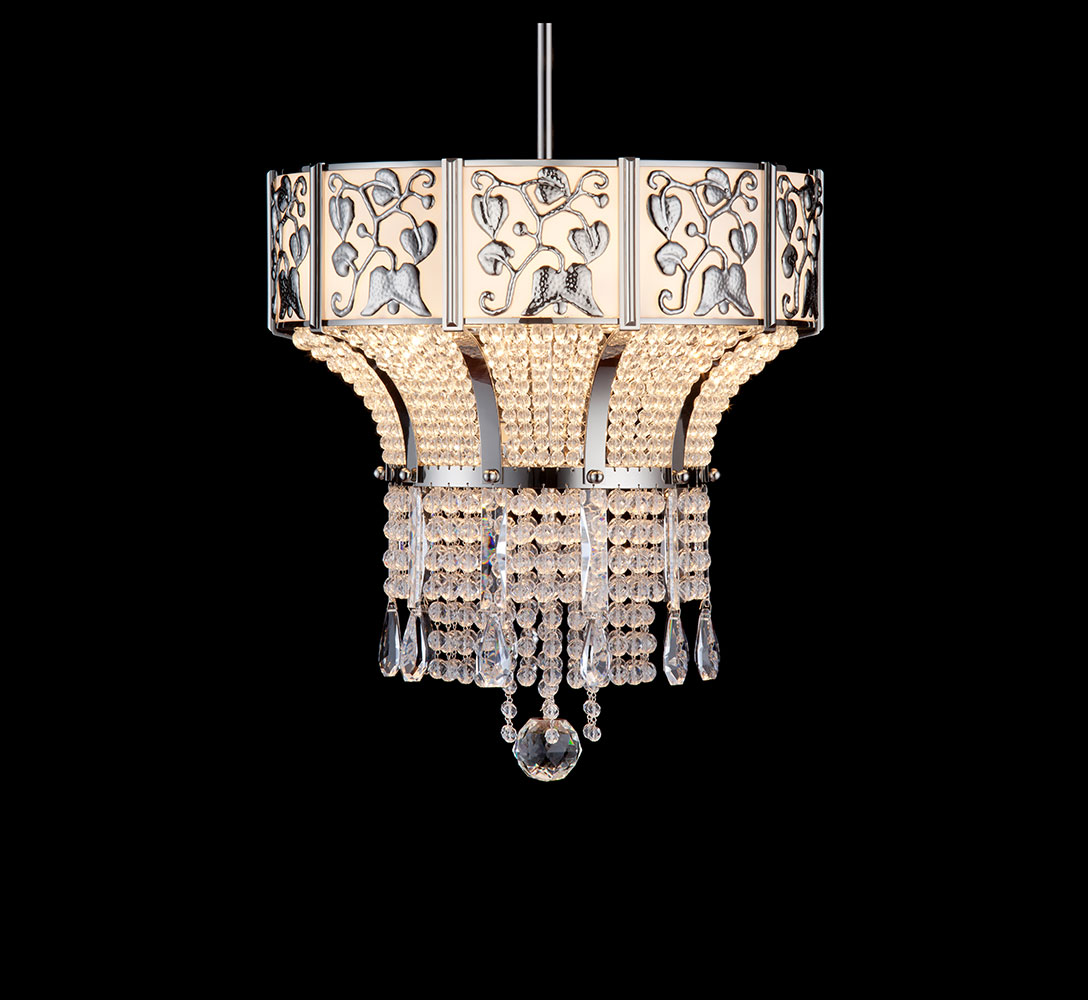 Lobmeyr, 1992
Brass, lead-free crystal;
Nickel finish
optional: french gold finish
41865-9: Ø: 60 cm, h: 45 cm; 18 kg;
9x E27, max.W.: 540
41866-5: Ø: 42 cm, h: 45 cm; 10 kg;
5x E27, max.W.: 300
41867-1: Ø: 18 cm, h: 35 cm; 4 kg;
1x E27, max.W.: 60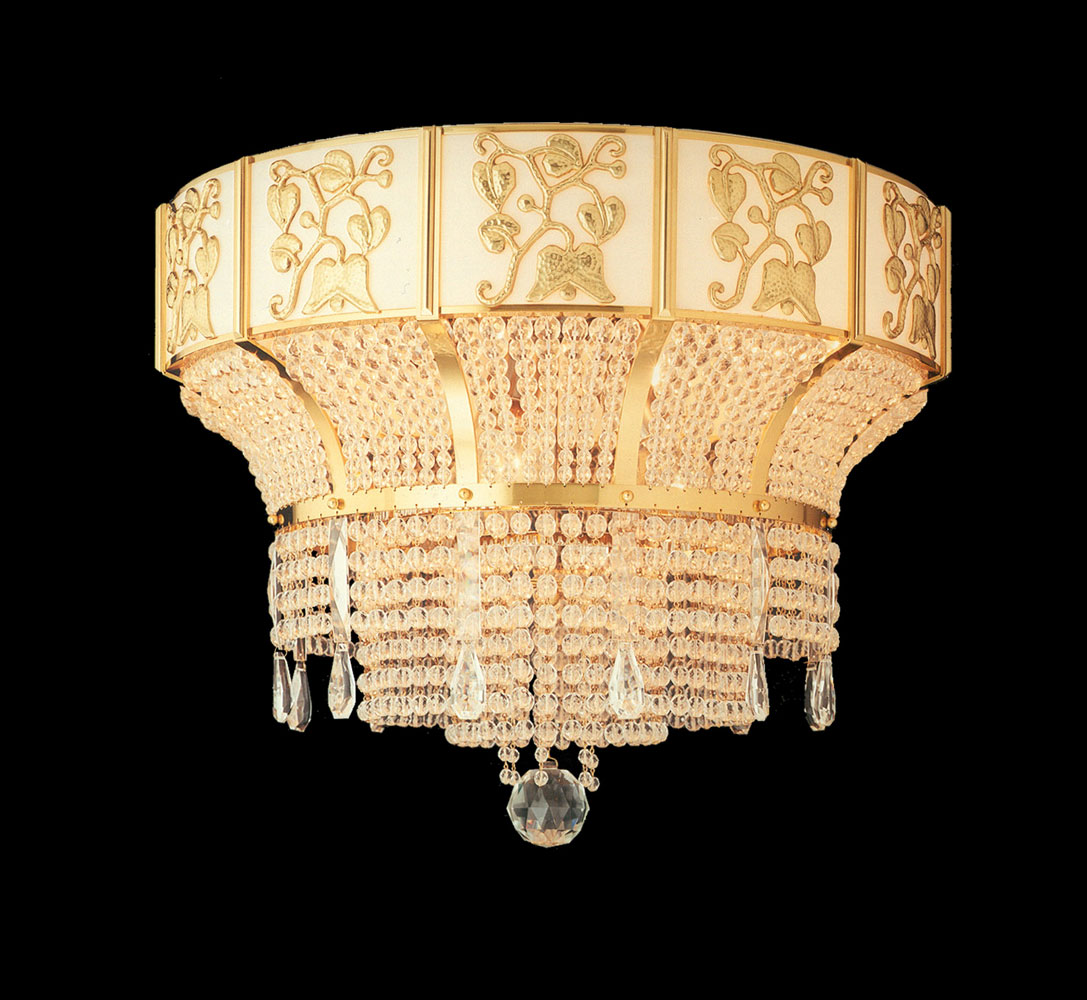 41865-9 in french gold finish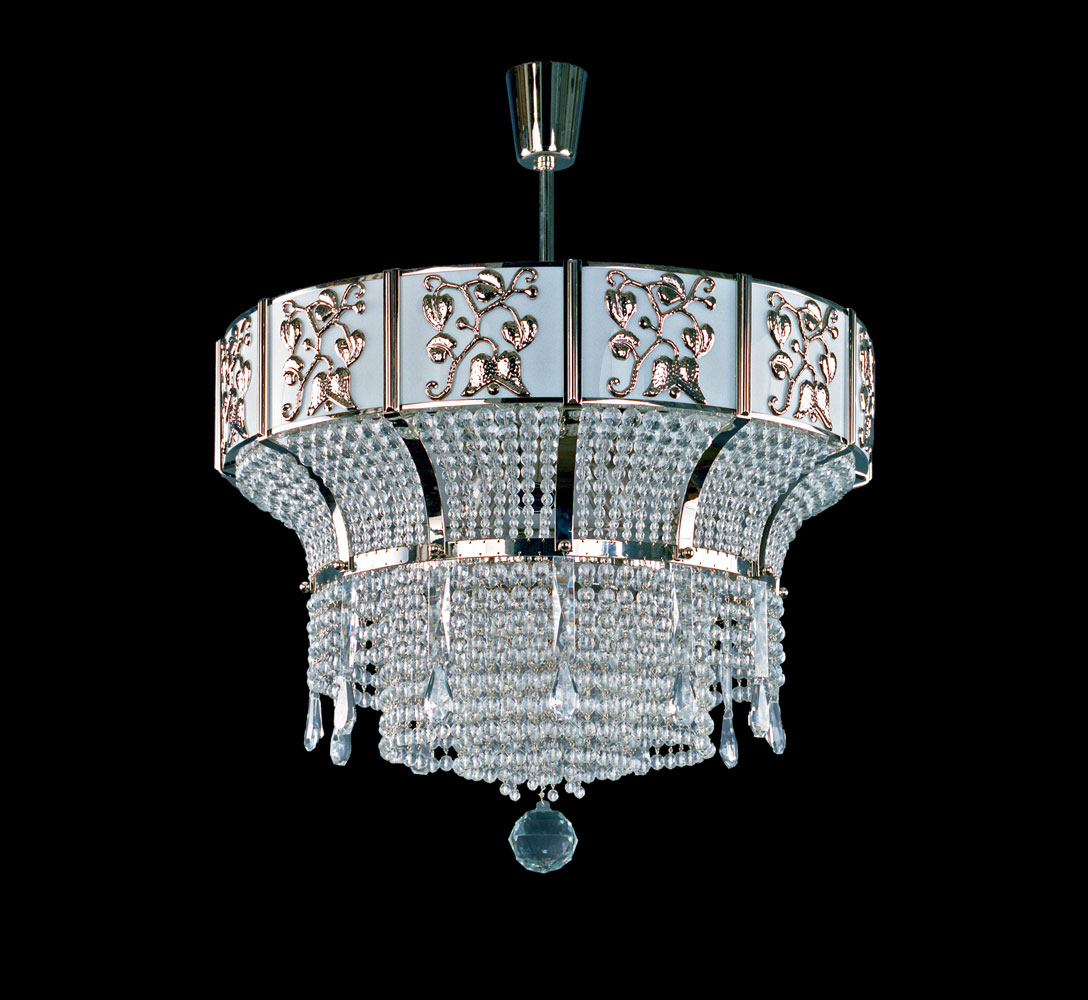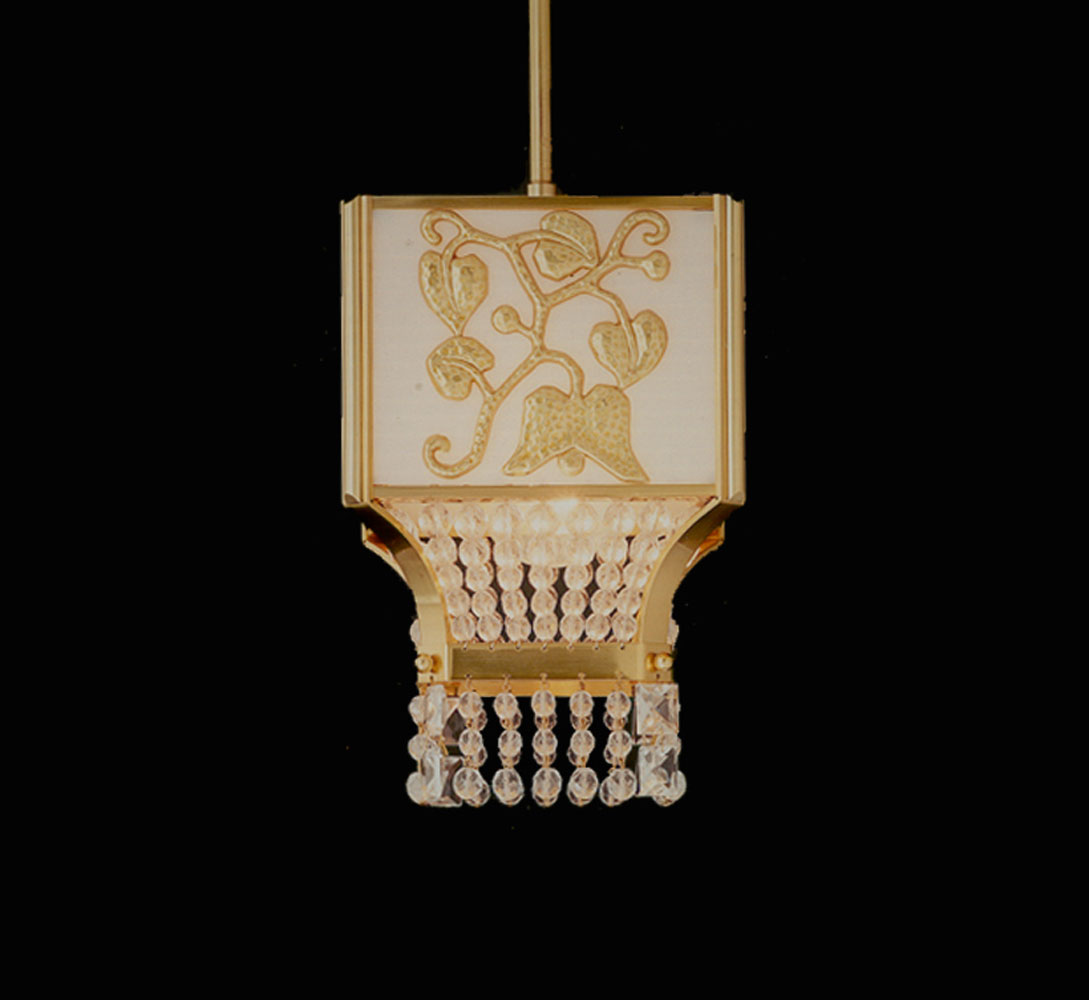 41867-1 in french gold finish
The Hoffmann Flush line was created with the claiming of the Japanese Market in the early 1980ies. It carries the archetypical Jugendstil décor of Josef Hoffmann into modern ambience.
The design is based on the famous chandelier Josef Hoffmann created for the Werkbund Exhibition in Cologne 1914.
With omitting the cap this chandelier fits large rooms or corridors with low ceilings. It can be mounted flush to the ceiling or suspended with rod or chains.
LOBMEYR PROJECTS WITH THIS PRODUCT