The crown jewel of Weitzer Hotel Group
Hotel Daniel near Vienna's Belvedere gives the family Weitzer a strong standing amongst Vienna's Hotels. With their new Hotel Grand Ferdinand the Weitzers set a new example for international luxury destinations.
Purposefully oversized baroque chandeliers flank the main entrance to the restaurant. The focal point is an antique Lobmeyr chandelier from 1880 that is fuelled by real candles. Every day the lighting of which is a bonding moment for the whole staff.
The rooftop restaurant features an exquisite antique wooden chandelier in 24k gold finish.
The Weitzers also leave the treaded path of hoteliers and have even a dormitory in their offer, book-able via airBnB. Likewise some of the more luxurious suites feature original Lobmeyr Chandeliers in not so ordinary applications.
Principal: Weitzer Hotel
Building type: Hotel
Location: Vienna
Chandelier design: Jos. Zahn & Co, 1780; Theophil Hansen, 1870
Services: Manufacture, restoration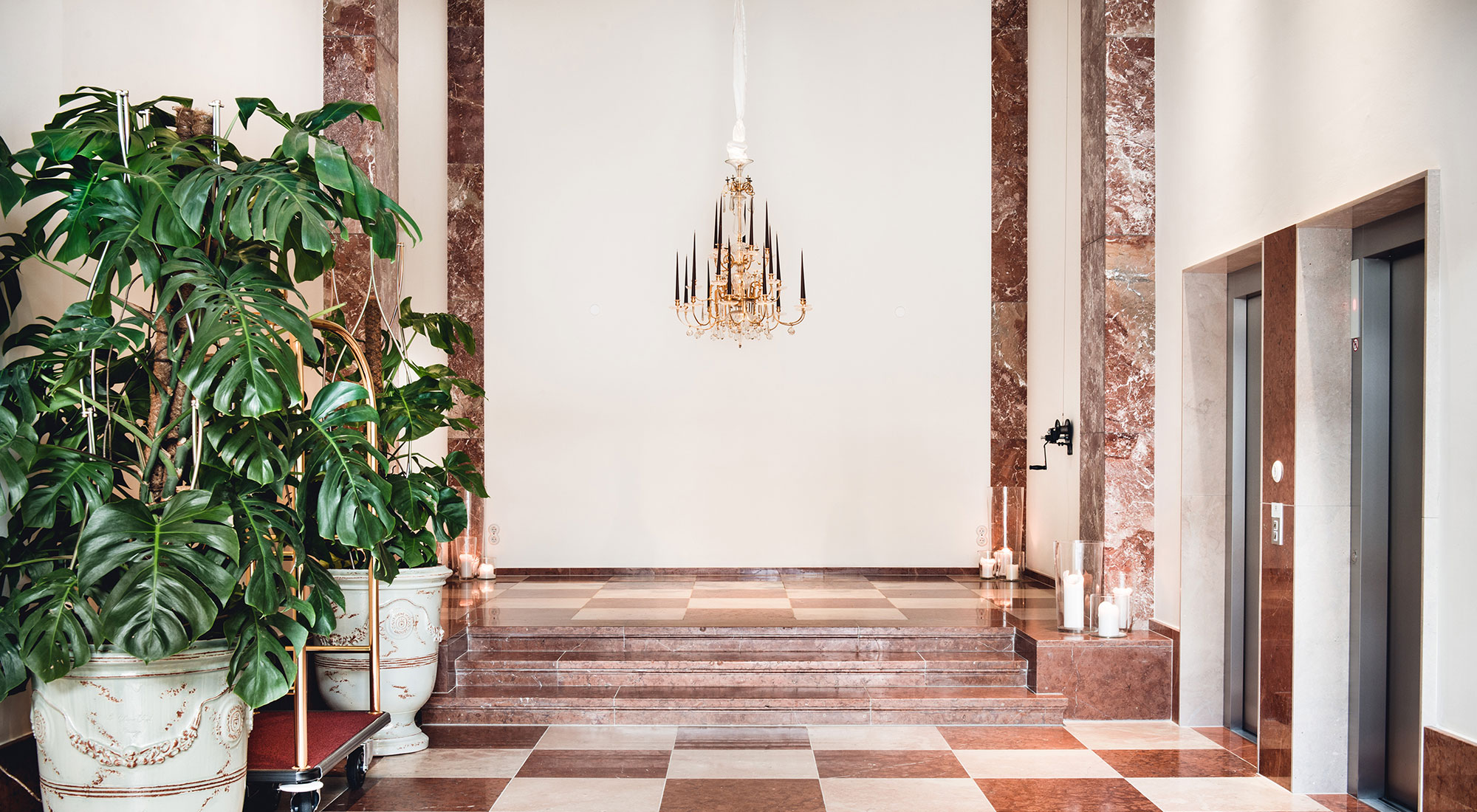 The lobby without the Horse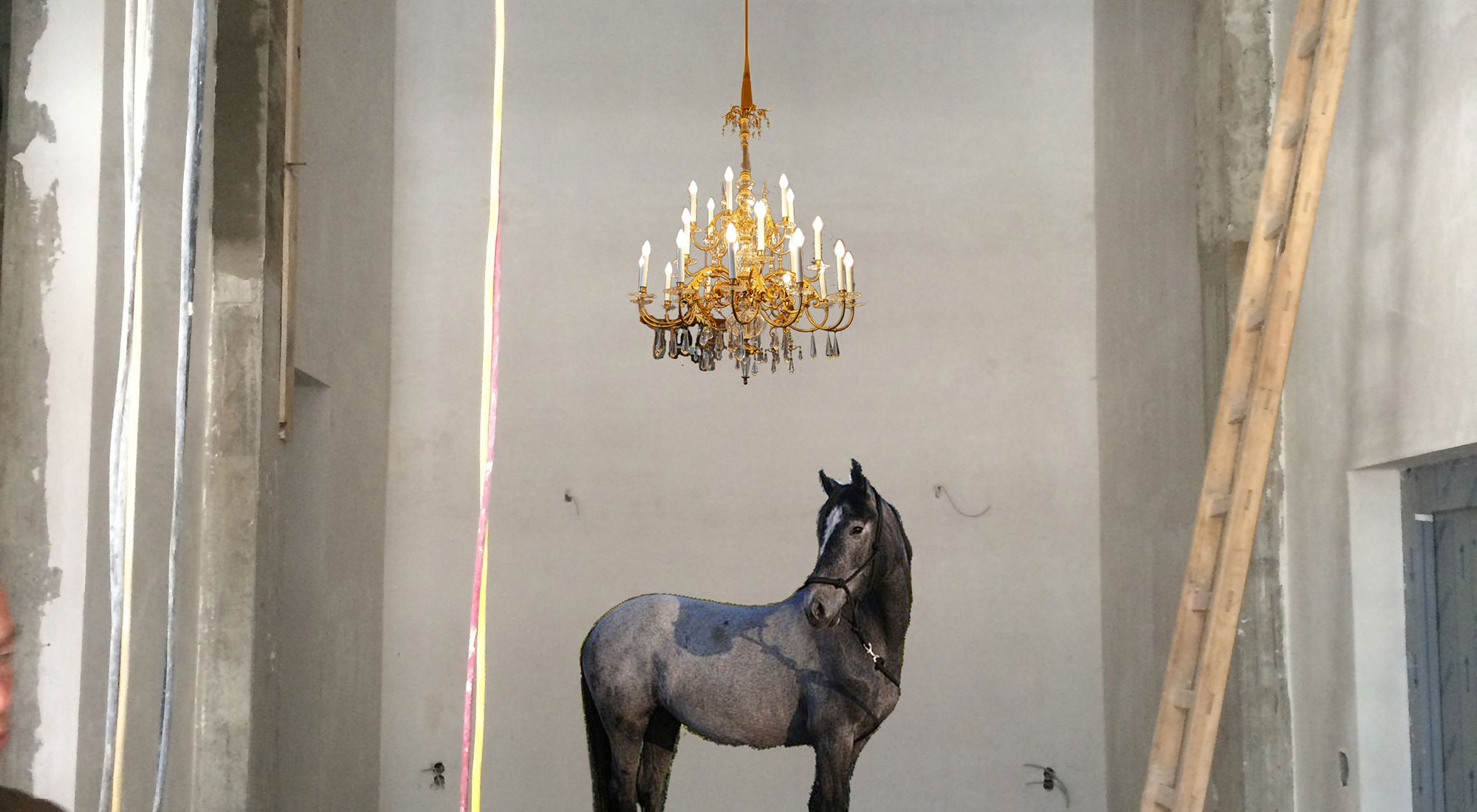 The first illustration with the Horse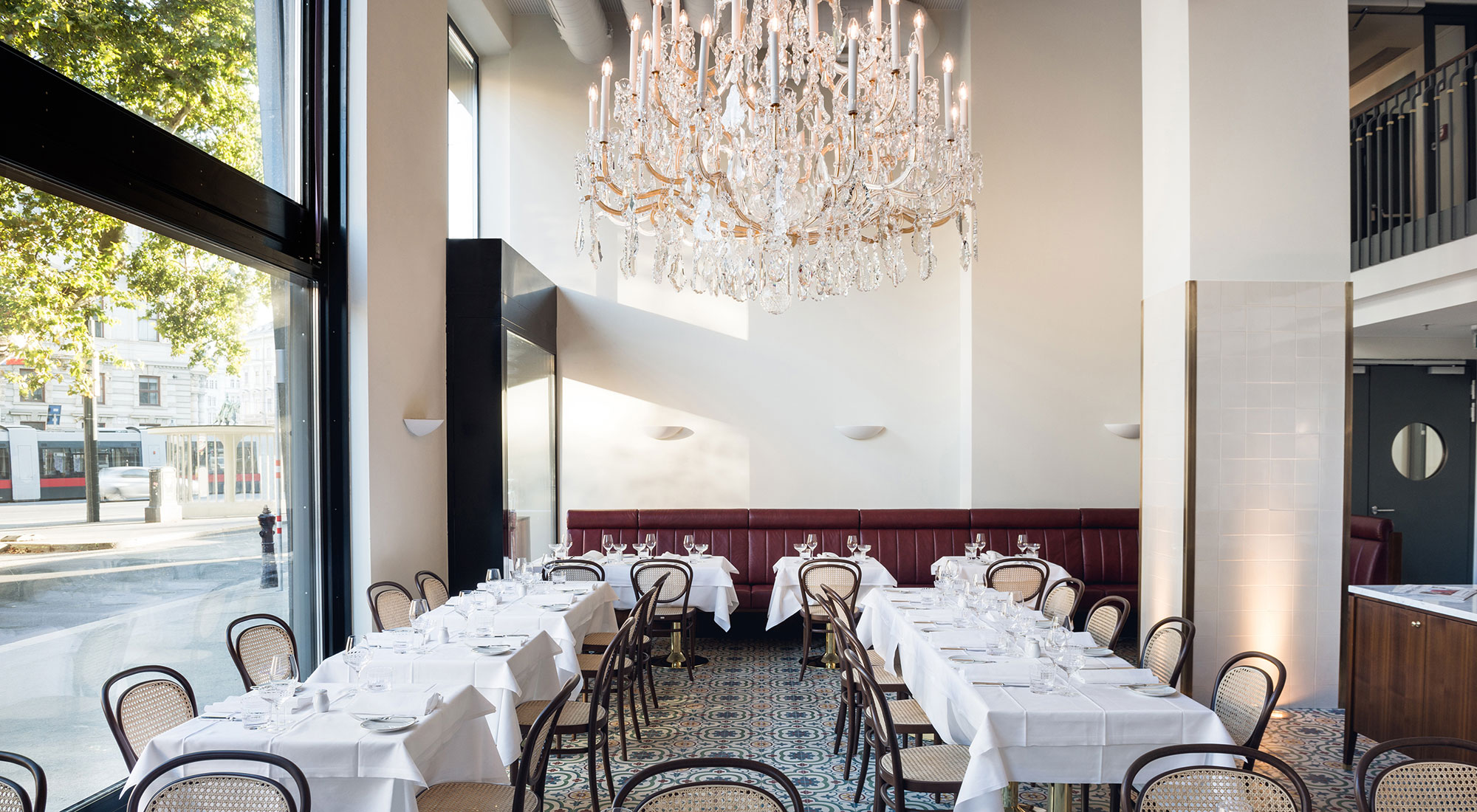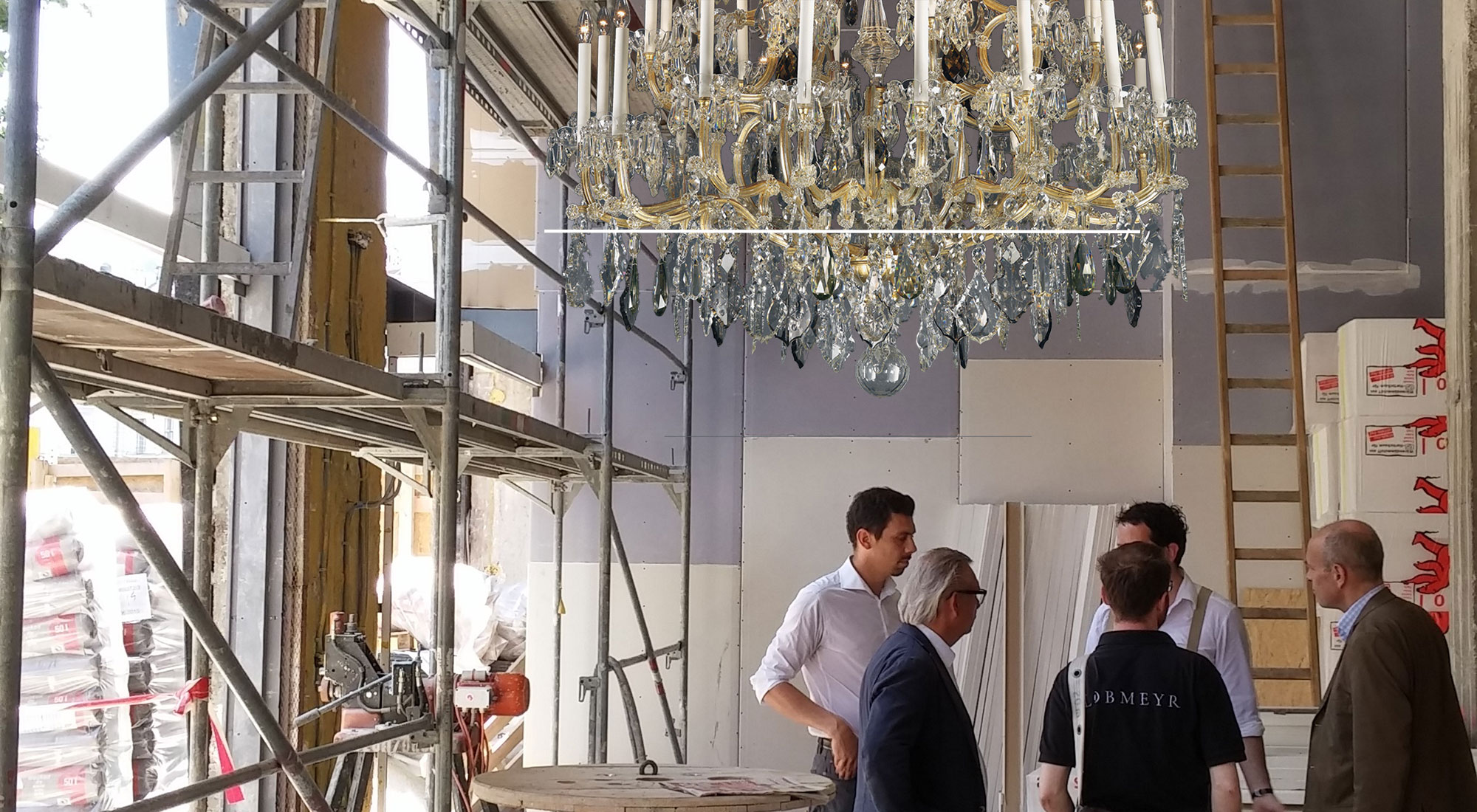 The chandelier mounted into a snapshot from an early site visit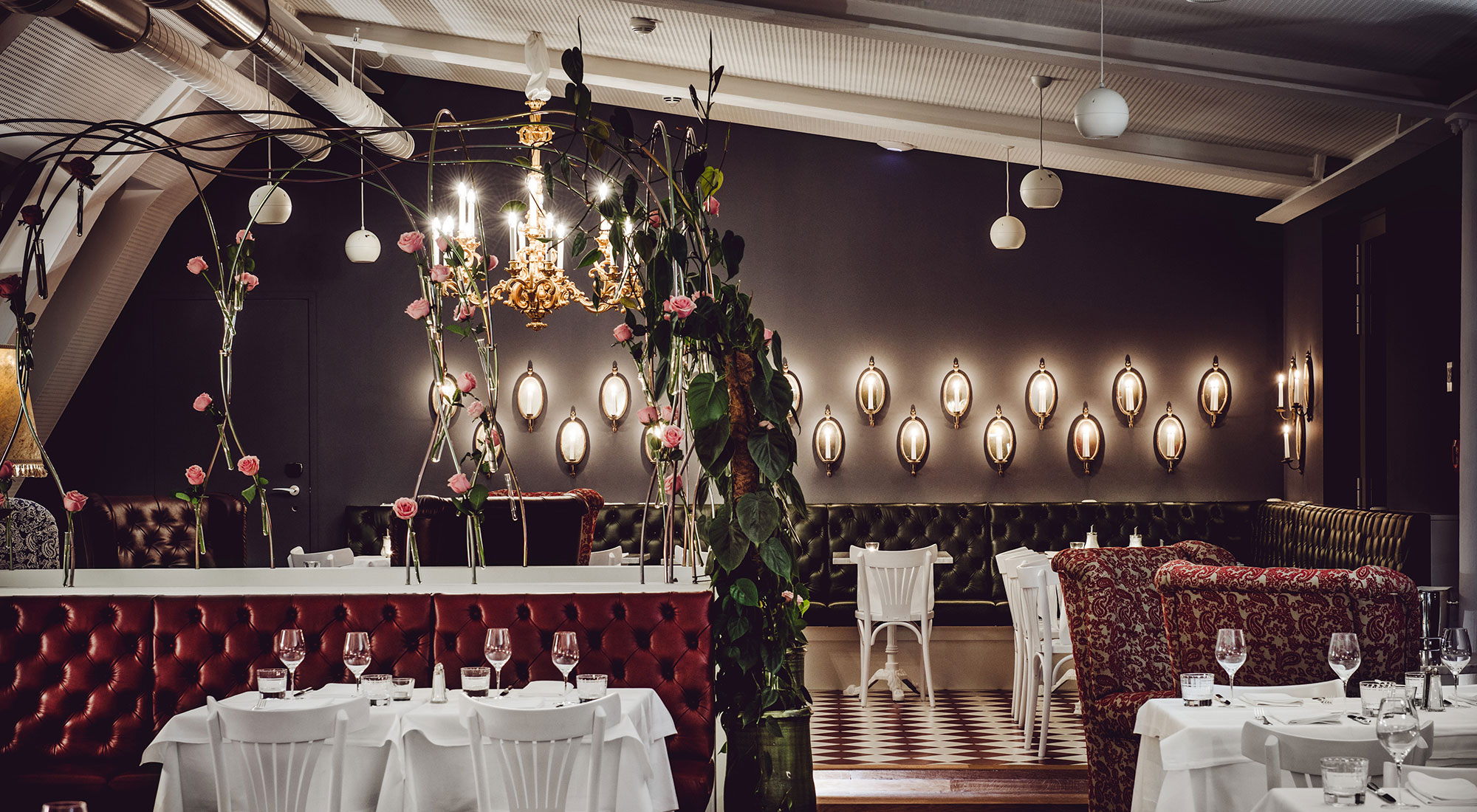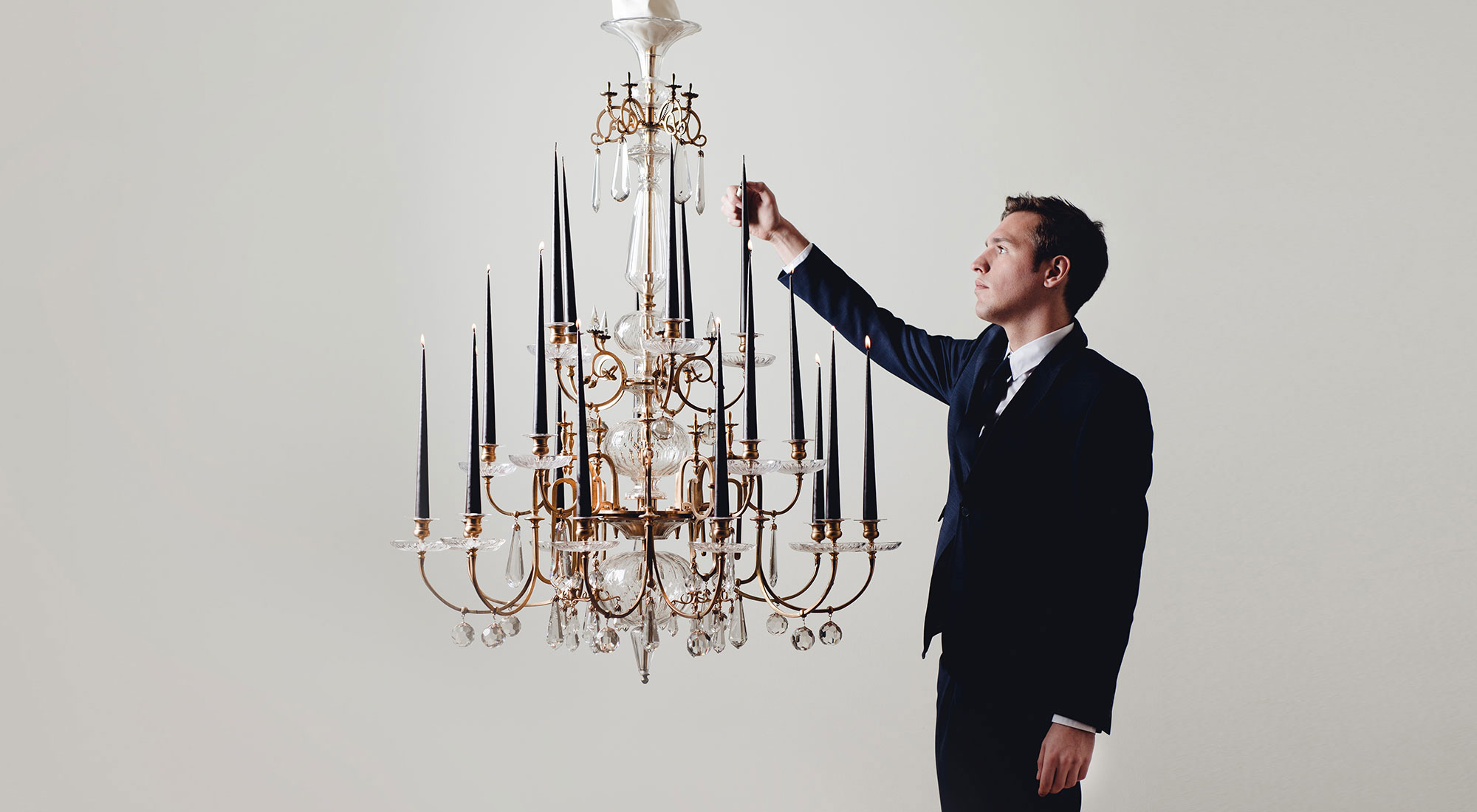 The daily ritual of lighting the candles of the lobby chandelier
LOBMEYR PRODUCTS USED IN THIS PROJECT