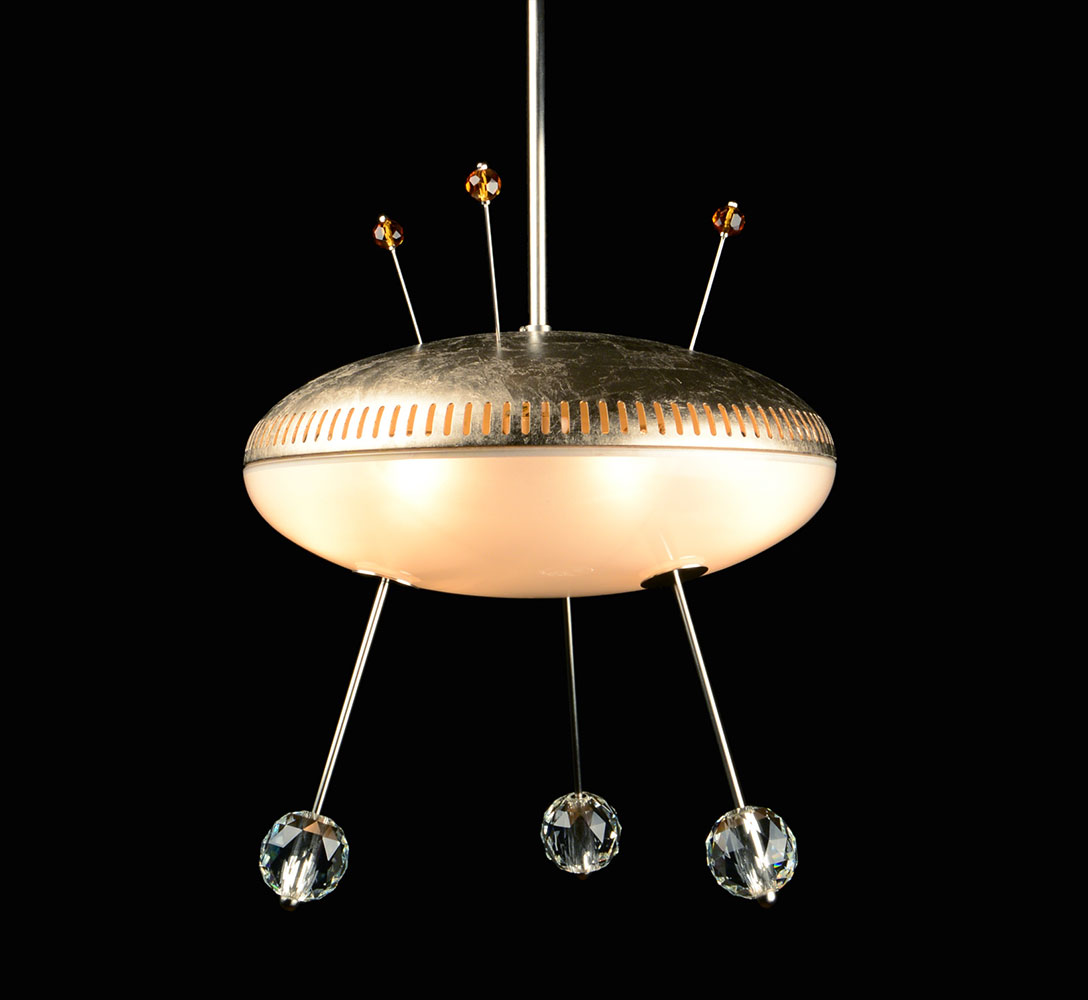 42655 – Orson landed in leaf-gold finish
KIM+HEEP, 2016
Brass, lead-free crystal;
various finishes
42652-15 – Stanley: Ø: 55 cm, h: 25 cm; 9 kg;
15 LED-spot lights, max.W.: 60
42653-8 – Nyota: Ø: 55 cm, h: 25 cm; 5 kg;
7x E12/E14  lights, 1 LED-downlight, max.W.: 480
42654-1 – Ellen: Ø: 65 cm, h: 20 cm; 10 kg;
1 LED-strip, max.W.: 60
42655-6 – Orson: Ø: 55cm, h: 25 cm; 9 kg;
6x E12/E14 lights, max.W.: 360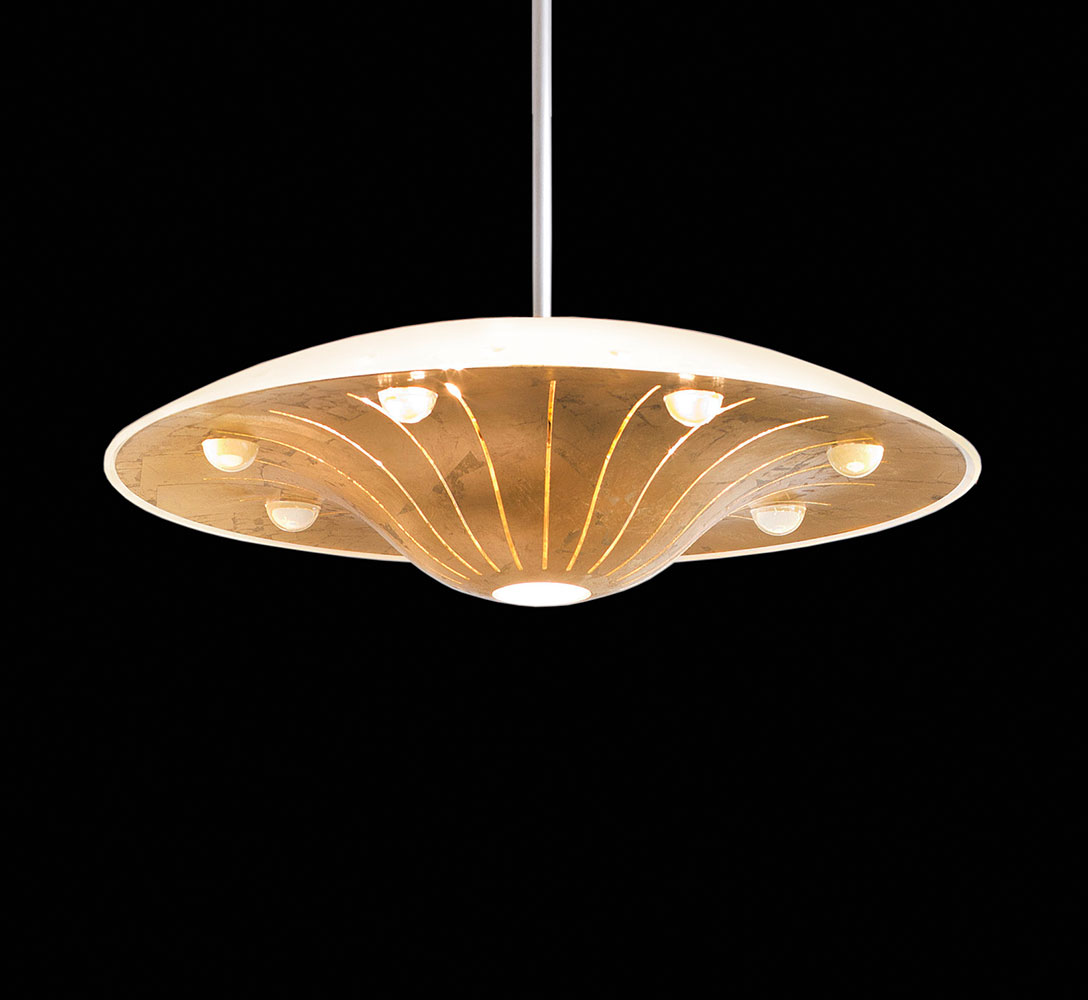 52652 – Nyota in leaf-gold finish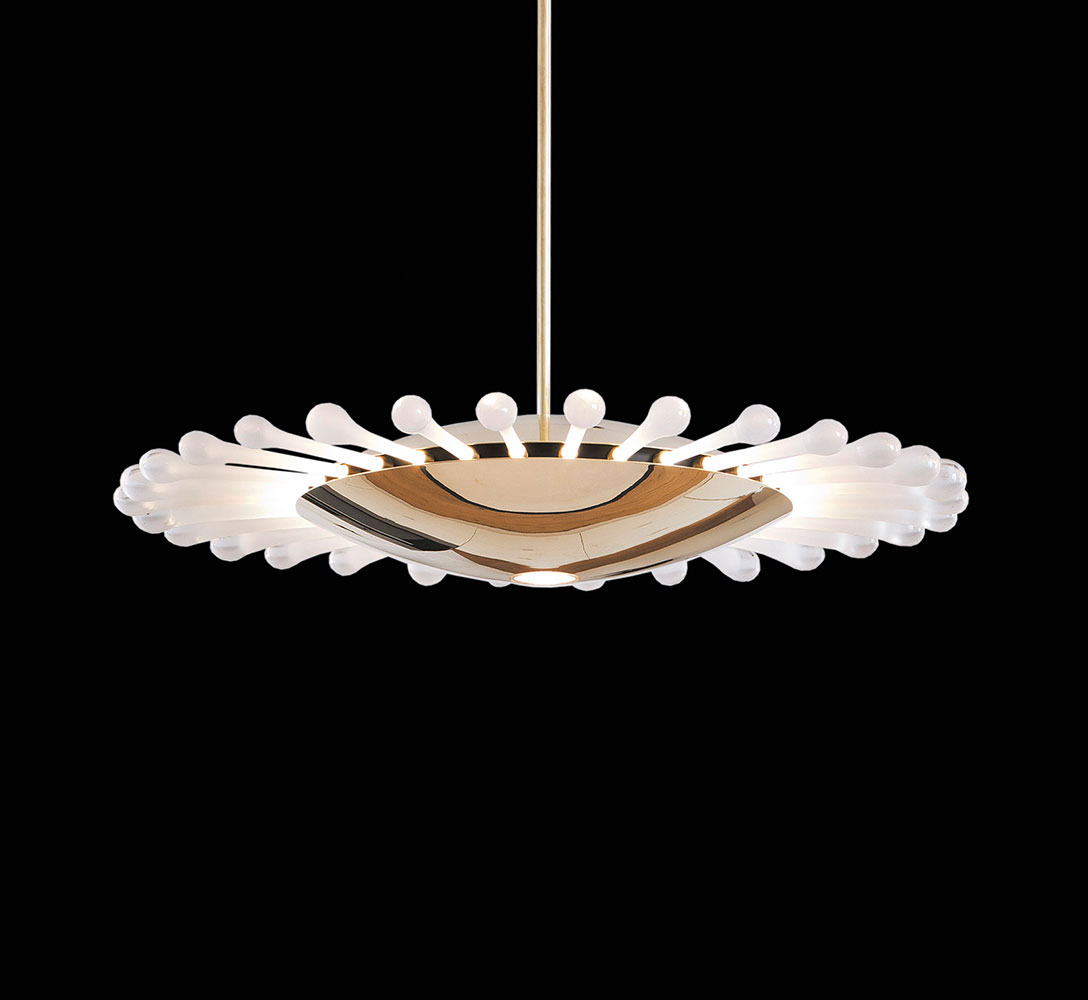 42654 – Ellen in polished brass finish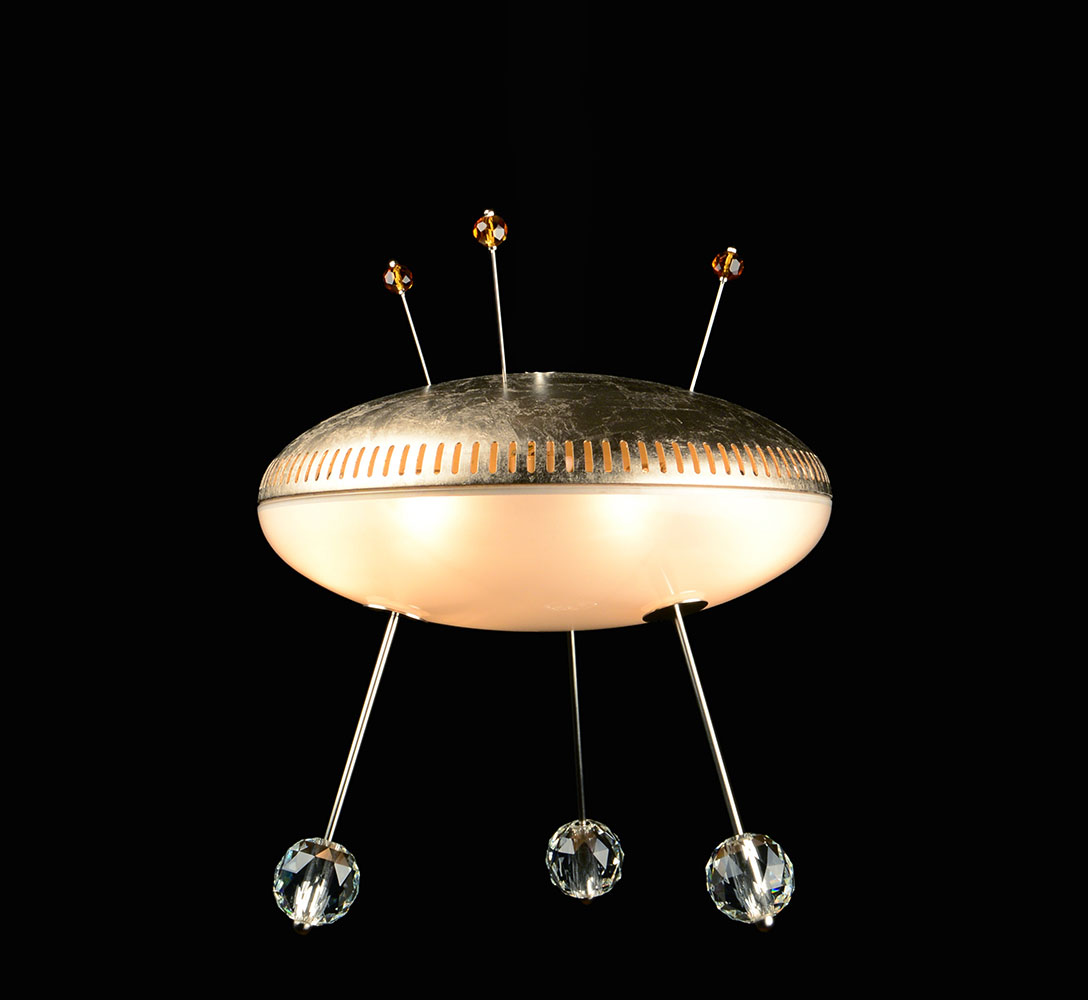 42655 – Orson in leaf-gold finish as a table lamp
A nice video by KIM+HEEP's son
We survived Orson Wells' broadcast. We endured the B-Movies of the 50ies, had close encounters of many kinds and called home without a mobile. We boldly hitchhiked to places where no man hitchhiked before and spent some quality time with Paul. We even went on odysseys through intermingled trilogies and ponder Who this Doctor was anyway.
Now, they come, the UFOs…
Like a funny coincidence, NASA scientists found glass on the surface of Mars when KIM+HEEP approached us with their UFO design. Just as the Big Bang Theory was postulated when Hans Harald Rath came up with his milestone design of the galaxy-like chandeliers for the Metropolitan Opera in New York, presented to the public in 1966.
For KIM+HEEP it was the playful and comedic approach of the B-Movies that was the inspired them to create this series of UFOs. Not the kitschy edited screen version, the props and mock-ups enthralled them.
At first there seemed little connection between our handcrafting focus and aliens or space ships. As much Sci-Fi-Nerds we might be ourselves, how does that link to Lobmeyr? But KIM+HEEP got it straight from the start: how many spaceships have ever been mass-produced? Real-life spaceships and –probes are always the dedicated work of skilled artisans in highest quality as bespoke products. With Lobmeyr, we just add a bit of design…
And the design is strong in these four!
LOBMEYR PROJECTS WITH THIS PRODUCT